Dancing Numbers Online software program helps you in importing, exporting, or deleting the financial accounting lists and all types of transactions from your QuickBooks Online account.
To avail of the benefit of the software, you are required to connect it with your Intuit QuickBooks account.
Save Time, Reduce Errors, and Improve Accuracy
Dancing Numbers helps small businesses, entrepreneurs, and CPAs to do smart transferring of data to and from QuickBooks Desktop. Utilize import, export, and delete services of Dancing Numbers software.
Step to Connect Dancing Numbers Online with QuickBooks Online
Connecting Dancing Numbers Online with QuickBooks Online is easy by following the below-mentioned steps:
Firstly, open the Internet browser (Like Google Chrome, Mozilla Firefox or Microsoft Edge) you are using on your computer system
Then type the URL www.online.dancingnumbers.com and press Enter button
It opens up the screen for Dancing Numbers Online
Then click on the Sign-in button from the top right corner of the software window or you can also click on the Start button of any service (Import, Export, or Delete)
The window of Sign up opens up
In this, click on the Blue button Intuit Sign in with Intuit
Now it takes you to Intuit's sign-in page
Where you need to sign in with your Intuit account
For that Enter your correct credentials (Email or User ID and Password registered for Intuit QuickBooks)
Then click on the Sign-in button
It connects you with the Dancing Numbers Online
If you have more than one company file in your Intuit account then it shows you the option to select the Company File
OR
If there is only one company file connected with your email id, it connects automatically as soon as you sign in
Click on the Home button to see all the available services
Now, you are able to Import, Export, or Delete the data to and from QuickBooks Online using Dancing Numbers online software.
Now, you are connected with your QuickBooks account so that you can use the services of Dancing Numbers Online software to import, export, or delete the lists and transactions conveniently. For any queries, connect with the Dancing Numbers Online Customer Service and Support Team. Our experienced technicians are available during the regular business hours to help you resolving all your queries.
Accounting Professionals, CPA, Enterprises, Owners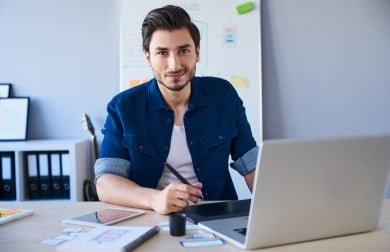 Looking for a professional expert to get the right assistance for your problems? Here, we have a team of professional and experienced team members to fix your technical, functional, data transfer, installation, update, upgrade, or data migrations errors. We are here at Dancing Numbers available to assist you with all your queries. To fix these queries you can get in touch with us via a toll-free number
+1-800-596-0806 or chat with experts.
---
Go through with the Video Tutorial