QuickBooks is known as one of the most popular software for accounting. The best feature is provided to the users with this accounting software, one of them is QuickBooks POS.
Save Time, Reduce Errors, and Improve Accuracy
Dancing Numbers helps small businesses, entrepreneurs, and CPAs to do smart transferring of data to and from QuickBooks Desktop. Utilize import, export, and delete services of Dancing Numbers software.
Why do You need Point of Sale Integration with QuickBooks?
The three accounting options provided by QuickBooks are QuickBooks Online, QuickBooks Pro, and QuickBooks Mac. What makes QuickBooks Point of Sale necessary, then? Some point-of-sale (POS) systems include basic, integrals accountancy and bookkeeping tools, but as your company grows, you'll need to make an investment in accounting-specific software. Keeping tax information and accurate books is crucial for all businesses, but it is especially common during times of growth.
Software that specializes in accounting is irreplaceable. By merging the best elements of all accessible technologies, integrating with specialized software optimizes your business capabilities.
Benefits of QuickBooks and POS Integration for Your Business
Your business productivity can quickly grow with POS and QuickBooks connectivity. Additionally, it will save you time because, after integration, accounting software will take care of all tasks automatically. It's time to check that you are using the information in your favor. For instance, based on the purchase data recorded by your POS, you may adjust prices during a slower day of the week or establish a recurring sale during that time.
Another example would be to use POS data to identify unnecessary stock so that you can consolidate shipping processes if accounting data reveals that you are losing money on shipping prices.
Use POS and accounting data to see how efforts, such as remaining open an additional hour or raising costs, affect the expansion and sales of your business. You can use POS data to gain the knowledge you need to monitor your business numbers and customer buying preferences, allowing you to use that information to increase sales.
Types of QuickBooks and Point of Sale Integration
To start the integration of QuickBooks and POS, firstly you have to understand how exactly these two software work together. You will see two main methods by which the Point of Sale system and QuickBooks accounting software can work together.
Indirect Integration:
By using this method of integration, in the form of an excel sheet you can export your company's financial data from the POS system. The accounting software that you are using requires you to manually enter the data. But remember that this method is time-consuming but it permits you to sync financial and accounting data between QuickBooks and Point of Sale.
Direct Integration:
Direct method is great for those who want to utilize their time and want to work more efficiently. This method will be real-time sharing of data between the Point of Sale system and QuickBooks. With the help of this business, it will increase the efficiency of your business.
Indirect Integration is a little time-consuming and could lead to errors as in this you have to manually enter the information from the excel sheets into the accounting software. In Direct Integration, you can utilize time and can reduce human errors.
You will be able to quickly create detailed reports that will help you in understanding the sales and development of your company if you sync the POS system with QuickBooks accounting software. It's crucial to take risks and do experiments. Due to integration with the Point of Sale, QuickBooks will receive a feedback report whenever you make changes like this to your company. This report will assist you in making important decisions regarding your business.
Best POS Systems that Integrate with QuickBooks Online
One of the most well-known online accounting programs available is probably called QuickBooks. Therefore, it wouldn't be unusual if you already have it in your collection of business systems. As a result, you must select POS software that can integrate with it. By doing this, you may simplify the transfer of data and guarantee a more seamless workflow throughout your company.
The best POS software that integrates with QuickBooks has been gathered to assist you to reduce your list of possibilities. To make it simpler for you to decide, go through their essential characteristics and point out which companies will gain the most from each product. With the numerous advantages of having a solution that specializes in accounting, you may improve the functioning of your point-of-sale system while assuring the survival of your company from the threat of the pandemic.
1. Toast POS
Overview: Restaurants can use the POS and management system called Toast POS. By combining your POS, front of the house, back of the house, and guest-facing technologies all under one platform, it is packed with features to assist and streamline your restaurant operations. It is used at a variety of restaurants, including full-service and fast-service establishments. For franchises and restaurant organizations, it also provides an enterprise POS system.
Pricing: This software costs just $79 per month for each terminal. The hardware cost is more than $899. Also, you can opt for remote installation or for in-person by paying $499.
Features: Online ordering, inventory management, gift cards, loyalty programs, integrations, reporting, and analytics are a few of its key features.
Compatibility: This is one of the time-saving solutions. With the help of this solution, the restaurant owner can save money by reducing the need for extra software vendors. It also improves employee morale within the QuickBooks For Restaurant Industry.
2. KORONA
Overview: All retail categories, as well as event management, membership, and ticketing enterprises can benefit from KORONA POS software. Both single-location businesses and multi-location/franchise operations can use KORONA POS. Go to Settings on your KORONA account and select Data exchange. After entering QuickBooks Online, you select "+Add" from the drop-down menu. When prompted, select QuickBooks Online and then click "New Connection" and "Connect to QuickBooks." To finish the integration, you must log into your QuickBooks Online account.
Pricing: For KORONA Core you have to pay $49 per month, $59 in KORONA Advanced, and for KORONA Enterprise you have to pay $79 per month.
Features: This makes it possible for you to quickly import your sales data, payments, shortages, sales tax, and other important accounting information.
Compatibility: KORONA is a flexible and complete POS that works with QuickBooks Online. It's easy to connect KORONA to QuickBooks. Make sure you already have a QuickBooks Online account before continuing.
3. TouchBistro
Overview: A point-of-sale system called TouchBistro is designed to solve the operational inefficiencies in your restaurant. Servers utilize it to quickly transfer customer orders to the kitchen for preparation after taking them at the table or in line.
Pricing: The monthly cost of TouchBistro is $69, with extra add-on options like reservations and gift cards available for purchase.
Features: Tableside order management, floor plan, and table management, mobile payment and processing, menu administration, staff management and scheduling, CRM, restaurant inventory and reporting, and analytics are some of the main features of the app.
Compatibility: The calculation and splitting of invoices can be done automatically based on your customer's preferences. If your point-of-sale system is an iPad, this is a fantastic solution.
4. Vend
Overview: For retailers who require a multi-outlet retail and inventory management system, Vend is a point-of-sale option. Users can log in and access the software using their mobile phones anywhere and at any time because it is a cloud-based app.
Pricing: There is a free 30-day trial available without a credit card. The advanced plan is offered to start at $199 per month for 1 user and 1 location, while the regular plan is available for 1 register and 1 location for $119 per month.
Features: It includes Access Controls, CRM, Customer Accounts, Barcode, Discount Management, eCommerce Management, Email Marketing, Electronic Signature, Forecasting, Loyalty Program, Multi-Channel Management, Gift Card Management, Inventory Management, and Payment Processing.
Compatibility: Vend tool is simple to use as it is highly effective. It allows you to post your end-of-day sales, payment counts, and cost of goods sold to your QuickBooks Online. Its integration is available for QuickBooks online accounts and to US customers.
5. Upserve
Overview: A restaurant management solution that is known as Upserve. It offers practically all of the tools that restaurants require to increase the effectiveness of their operations. This is a strong cloud-based management system that enables you to work from anywhere. A range of restaurants, including quick-service eateries, fine-dining venues, bars, cafes, breweries, bakeries, and more, would benefit from the system's extensive reporting capabilities, employee training, and extra features like reputation management.
Pricing: Costs for Upserve POS are high. The most basic package starts at $59 per month, with a monthly cost of $60 per terminal, despite having an amazing feature set. There will be additional costs associated with adding online ordering, inventory control, or the use of Upserve software on more than one terminal. The Pro plan costs more than three times as much per month as the Core plan, despite including inventory management.
Features: It contains features for managing the staff, ordering at the table, sales reports, analytics, inventory, and many other things. It enables you to schedule employees, integrate POS clock-in, assign shifts to the appropriate workers, and more.
Compatibility: With the help of this software, staff schedules and shifts may be conveniently managed. There is also a calendar view, which provides a quick and easy method to create and assign shifts using templates or from scratch.
6. Lightspeed Retail
Overview: Lightspeed Retail is a user-friendly point-of-sale system that was created with shops and restaurants in mind. It is cloud-based POS software. Small and medium-sized organizations can use the solution to speed up time-consuming processes including customer administration, payment processing, inventory management, and inventory tracking. In this way, it simplifies the stock-management process, accelerates corporate growth, and streamlines the sales procedure.
Pricing: Prices for monthly subscriptions are much higher if you won't be using Lightspeed Payments for payment processing. For instance, when billed monthly, the Lean package costs $109 without Lightspeed Payments and $79 with it.
Features: Features of Lightspeed Retail are checkout, Inventory management, customer relationship management, Employee management, Reporting, Loyalty program, E-commerce.
Compatibility: Neither QuickBooks Online nor QuickBooks Desktop requires any manual integration with Lightspeed. Using the integration enables you to keep correct records and satisfy tax compliance requirements by utilizing advanced accounting features. Together, the two systems save time and boost operational effectiveness.
7. Revel Systems POS
Overview: One of the most well-liked point-of-sale systems that are only for iPad use is Revel Systems POS. It is a powerful point of sale and company management tool for both small and large companies that are cloud-based. With the help of the Revel Assistant tool it makes the platform easy to use and support it provides from setup guides to on boarding new employees. There are also walkthroughs that can assist you in choosing the features and configurations that are most suited to the requirements of your business.
Pricing: The solution starts at $99 per month per terminal, according to Revel's advertising. However, there are some significant restrictions placed on that price, including a three-year contract with annual billing and a two-terminal minimum purchase.
Features: Features of Revel Systems POS are multi-store support, Contactless Payments, Multi-Channel Selling, Gift Cards, Customer Loyalty, Marketing Tools, Online Ordering, Inventory Management, Reporting, Menu Management, EBT Acceptance, Text Messaging, and Employee Management.
Compatibility: A kitchen management tool provided by Revel Systems boosts the effectiveness of your kitchen operation. It guarantees that orders are finished correctly and enables you to manage orders without using paper.
8. Lavu
Overview: Lavu, is a mobile POS system that runs on iPads and it is appropriate for use in bars and restaurants. It resolves problems including unclear sales data, muddled orders, and delayed service. Your restaurant processes are optimized using the app's user-friendly interface and single data hub so that staff can uphold high customer service standards and owners can have total control over operations.
Pricing: If paid annually, the Lavu app costs $59 per month; if paid monthly, the cost is $69 per month. These costs are for each terminal. Hardware fees are additional.
Features: Most features of the system, such as layout, unique menu item iconography, and endless menu modifiers, are fully customizable by users.
Compatibility: Among the capabilities provided by the software are touch screen ordering, kitchen ticket printing, electronic receipts, and complete menu customization. Lavu allows businesses the option to employ tableside ordering, supports takeout and delivery routing, and provides incentives and loyalty through both an internal program and an integration with Loyaltree.
9. Square
Overview: One of the best mobile Point of Sale applications is this one. This software has a very user-friendly interface and is also quite reasonably priced. Businesses and shops that deal in the low volume are ideal candidates for Square's free POS in its basic form. Any industry or corporation can successfully use Square in its complete version. The fact that it may be integrated with any software is one of the main advantages.
Pricing: For $60 each month, you can purchase Square for Retail and Square for Restaurant. For a small firm with limited volume, the free Basis Square POS is offered.
Features: Square includes every function you can imagine, including effective inventory management, payment processing, point-of-sale, sales reports, tax reports, customer service, and many more. To keep track of some additional costs, you can also generate custom reports. Every day, QuickBooks will automatically send all of the reports and data.
Compatibility: The Square Point of Sale interface with QuickBooks Online is rather straightforward, but you'll need a third-party application like CommerceSync for QuickBooks Desktop.
10. CAKE
Overview: A cost-effective POS, internet ordering, and guest management solution is CAKE. This software is simple yet straightforward and was made exclusively for full-service and quick-service restaurants, bars, pubs, and other eating places. It may help you improve the complete dining experience. Restaurant owners can raise profitability by streamlining their processes and enhancing overall customer service.
Price: Its software and bundle price is $69 per month and the guest management system price is $79 per month.
Features: Its features are Gift card management, Payment Processing, Trend spotting, Guest Profiles, Text Alerts, Online Ordering, Kitchen Display, Multiple iPad Sync, Enhanced Security, and Accounting Integration.
Compatibility: This platform offers a variety of options for managing reservations, waitlists, and payment processing. You can even take orders and turn tables as quickly as possible thanks to its table management tools. In case the internet connection is down, CAKE Point of Sale also offers offline capabilities to guarantee prompt payment processing.
Accounting Professionals, CPA, Enterprises, Owners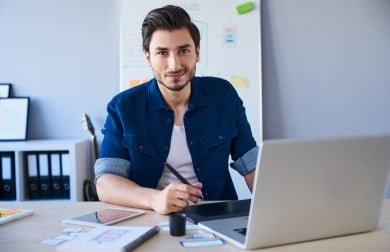 Looking for a professional expert to get the right assistance for your problems? Here, we have a team of professional and experienced team members to fix your technical, functional, data transfer, installation, update, upgrade, or data migrations errors. We are here at Dancing Numbers available to assist you with all your queries. To fix these queries you can get in touch with us via a toll-free number
+1-800-596-0806 or chat with experts.
---
Frequently Asked Questions (Faqs)
Can You use POS with QuickBooks Online?
Yes, You can use POS with QuickBooks Online. With QuickBooks POS directly accepts payments securely. Select from flexible payment options with affordable prices. Use the free QuickBooks GoPayment App to accept payments on the go. To save time and cut down on errors, QuickBooks Desktop automatically syncs.
Can You Connect a POS System to QuickBooks?
You can quickly and simply sync sales data if your company uses QuickBooks for accounting and a POS system for day-to-day operations. There are many POS systems that interact with QuickBooks; make sure to pick one that has all the features required for your industry.
How to Import POS Data into QuickBooks Online?
● Open QuickBooks Desktop Point of Sale, and then go to File, then to Utilities, and after that on Import
● Select Next from the Data Import Wizard
● Then choose the type of data to import then Next
● After that, select the Default template such as how you want to import the data and open the Import Template
● In case you chose to have a different file template for import:
● Choose custom file and then select Next
● Locate the template you saved. Make sure to use the appropriate worksheet tab and the row where the data began.
● You might need to manually map the data to the fields in the Point of Sale from the columns in the import template. Choose File Mapping > Add or Mapping > Manage Mappings from the menu.
● When mapping is finished, choose Save.
● To begin the import, select Next and then follow the prompts.
● Then select Next and follow the prompt
● After importing wizard checked the import file and then click on Import