One of the most well-liked ecommerce shopping carts available on the market is Lightspeed Retail. Online retailers can easily set up an online store, add products, and add delivery options with this great tool. However, if you find that your store grows quickly, you will get overburdened with managing and shipping all those orders daily. To focus on what all small business owners need to do-market and sell their products-you will discover that you need a more powerful shipping system or perhaps need to engage a third-party fulfillment center.
Save Time, Reduce Errors, and Improve Accuracy
Dancing Numbers helps small businesses, entrepreneurs, and CPAs to do smart transferring of data to and from QuickBooks Desktop. Utilize import, export, and delete services of Dancing Numbers software.
If so, you will require a method of connecting your Lightspeed Retail cart to a different piece of software. In order to keep your business regularly updated, you will also need to sync the data on your inventory and order tracking information. With the help of this blog, you will know how to integrate Lightspeed Retail and QuickBooks.
What is Lightspeed Accounting?
With Lightspeed Accounting, you can sync your bookkeeping data between Lightspeed Retail and your accounting software.
About Lightspeed Retail
A cloud-based point of sale system called Lightspeed Retail is appropriate for retailers in businesses clothing, shoes, jewelry, pets, sporting goods, bikes, and home décor. The solution gives retailers access to tools like inventory management, retail store management, control over cash drawers, payment processing, purchase order management, customer profile access, accounting software integration, and integration with POS hardware like barcode scanners or receipt printers. Customers can manage in-store and online inventories using Lightspeed's fully integrated ecommerce platform, which also provides a single customer view and multi-channel sales data analysis.
About QuickBooks
QuickBooks is software that is a full-featured business and financial management suite complete with the tools for inventory, accounting, tax filing, payroll, invoicing, reconciliation and bank account tracking, budgeting, payment processing, expense management, and accounts payable management and accounts receivable.
Advantages of Lightspeed Retail QuickBooks Integration
Daily accounting data synchronization between Lightspeed Retail and QuickBooks Online saves your time and minimizes the risk of error when entering data manually.
A detailed dashboard provides a secondary level of detail for verification and displays the data that has been uploaded, including payments, item quantity, selling price, cost, and margin.
It works with accounts for a single store or several locations.
How to Setup the Lightspeed Retail QuickBooks Integration
Startup by signing up or logging in to the Amaka dashboard.
To begin the configuration, click the New Integration button and choose Lightspeed Retail + Quickbooks Online from the list of integrations.
By selecting the Connect new account button located below the Lightspeed logo, you can log into your Lightspeed account. To grant the necessary rights, follow the guided authentication process and click Allow access.
Use the same process to verify your QuickBooks Online account, then click Save + Continue.
To finish setting up the integration, use the wizard to select your desired setup approach, invoice breakdown, invoice format, mapping, and scheduler options.
For finishing the setup and activating the integration you have to click Save and Continue.
The new integration will be listed on the app dashboard once setup is complete, where you can update it or begin the configuration of a new one.
How Does the Lightspeed Work with QuickBooks?
After your bookkeeper and you set up your GL Accounts in QuickBooks Online, you map these accounts to Lightspeed Accounting fields for payment methods, cost of goods sold, revenue, and other accounting measures. Once your point of sale data has been mapped, Lightspeed Accounting will automatically sync it from Lightspeed Retail to QuickBooks Online every night. A dashboard makes it simple to compare data across QuickBooks and Lightspeed Accounting if there is ever a discrepancy.
This blog will help you out in Lightspeed Retail QuickBooks Integration. All the important information related to this have mentioned above. In any case, if you face any issue related to this then you can connect with Dancing Numbers expert any time as the help desk is always there for their users. The help desk is available round the clock so the users don't face any issues.
Accounting Professionals, CPA, Enterprises, Owners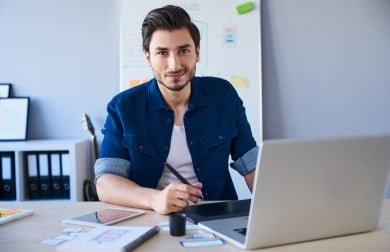 Looking for a professional expert to get the right assistance for your problems? Here, we have a team of professional and experienced team members to fix your technical, functional, data transfer, installation, update, upgrade, or data migrations errors. We are here at Dancing Numbers available to assist you with all your queries. To fix these queries you can get in touch with us via a toll-free number
+1-800-596-0806 or chat with experts.
---
Frequently Asked Questions
What is Lightspeed Accounting?
With the help of the Lightspeed Accounting integration, you can synchronize your bookkeeping data between Lightspeed Retail and your accounting software.
Is Lightspeed Cloud-based?
A cloud-based commerce platform called Lightspeed powers small and medium-sized businesses in more than 100 different nations.
Does Lightspeed POS Integrate with QuickBooks Desktop?
QuickBooks Desktop cannot directly interface with Lightspeed Accounting because it is not a cloud-based application. The link between Lightspeed Accounting and QuickBooks Desktop will be made possible through a companion application called Web Connector.