One of the most widely used time monitoring program is Toggl. Users laud it for its usefulness, usability, and transparency. Its simplicity and use are praised by users. For organizations looking for an easy solution, Toggl is the ideal time tracking software. It provides simple options that enable speedy action. And the stylish and vibrant design of Toggl is what will entice creative firms the most.
Save Time, Reduce Errors, and Improve Accuracy
Dancing Numbers helps small businesses, entrepreneurs, and CPAs to do smart transferring of data to and from QuickBooks Online. Utilize import, export, and delete services of Dancing Numbers software.
It is now difficult to fathom working without technology because it has advanced the economic world so much. Electronic equipment greatly improves productivity. It is now feasible to use their wonders in the form of tools and apps due to their evolution. Businesses can greatly benefit from time monitoring software, and Toggl is one of the more well-liked programs available at the moment. It is a fantastic piece of software that makes monitoring time simple and enables you to instantly increase productivity and revenue.
Applications that measure employee time are a remarkably efficient method to manage staff, boost output, and spot workplace inefficiencies. They are also a useful tool for independent contractors who need to make sure they are making excellent use of their time and producing correct invoices for clients. Some users think Toggl is very complicated and expensive, especially if they don't need to use all of the functions. It might not be worthwhile to pay for Toggl if all you need is a straightforward way to track the time spent on tasks; instead, you could check at some of the less expensive options.
Toggl, on the other hand, is one of the most complete time tracking programs available and has a variety of functions. It features several excellent project management capabilities that enable you to keep track of work and look for methods to boost productivity, making it particularly useful in an office situation. Read on to learn more about Toggl and how it can help you if you're searching for a time tracking tool to manage your staff and keep an eye on productivity levels.
Short Overview of QuickBooks Desktop & Online
QuickBooks Desktop
One of the most well-liked accounting programs for small businesses is QuickBooks. QuickBooks can be a solid option without breaking the bank, whether you wish to abandon manual bookkeeping, your spreadsheets have become multithreaded hydras, or you seek a better alternative to your current software. It gives you the most recent order status for each order by combining all of your orders and inventories onto a single dashboard. Using QuickBooks Commerce, you can easily construct your B2B commerce platform, introduce new sales channels, and interact with online marketplaces. QuickBooks Commerce is highly scalable.
You are not need to enroll in every QuickBooks service at once, despite the fact that there are numerous possibilities accessible. As your business grows, you might start with just one tool, such payroll or accounting software. Any service that you outgrow can be upgraded or removed as needed if necessary.
QuickBooks Online
Using QuickBooks Online, you can save your accounting records in the cloud and have access to them whenever and wherever you are. Additionally, this service provides billing capabilities. From any device, you can create and send bespoke online bills. The QuickBooks Online Mobile app makes it simple to run your business while on the road by automatically syncing data across your devices and storing it in the cloud. You can always access and manage your books using a computer, laptop, tablet, or Smartphone. Establish access restrictions so that a coworker or accountant can view and use your data online.
By seamlessly syncing invoices, payments, and relevant data from your program to QuickBooks Online, the QuickBooks connection makes accounting simpler. You may sync Invoices, Payments, Credit Notes, Refunds, Customers, Plan/Add-on price points, Discounts, and Taxes as part of this integration.
Need for Toggl Integration with QuickBooks
It's critical to note that Toggl is merely a time monitoring program. Therefore, you should look at Toggl competitors or utilize Toggl Plan, a straightforward project management program that integrates seamlessly with the timer, if you're seeking for software with more complete features for professional task and project management. Toggl is simple to use because it doesn't contain many sophisticated features. These are Toggl's primary features.
1. Monitoring Time
Toggl makes it simple to track your time. A desktop timer, mobile app, or web timer with a one-click start/stop function can be used for this. With the latter, you may quickly transition between several jobs or projects. To maintain attention, you can also utilize the Pomodoro Timer. The software will notify you via brief pop-ups when it is time for a break. You can also include tasks, tags, and the client's name in your project. Additionally, idle detection prompts you to keep a time log. You may easily manually add time entries to your reports if you fail to set your timer.
The timing tracker functions similarly to Smartphone apps. It is a simplified version of the desktop application that nevertheless has all the crucial features, including the timer, reports, calendar, and fundamental settings.
2. Entries of Time
Your time is stored in a data item called a time entry. Each time entry contains details about the duration, start and stop times, and the app that was used to record the time. A time entry can additionally include details such as the description, project, and tags.
3. Reports
Toggl transforms all the tracked data into reports that you can access from anywhere because the data synchronizes throughout all platforms and devices. You may view a summary of how much time you spent on various activities in the dashboard. The data is easier to grasp and visualize due to tags and colors. You can filter the data and see particular numbers for each task in the Reports to obtain additional information on each project.
4. Workgroups and Workspaces
Workspace functionality is available in Toggl. Through the workspace switcher, you can make new Workspaces, switch between them, or set one as the default. You can give tasks and projects to team members, invite them to your workspace, and run reports on their time tracking. To avoid confusion, you can also arrange particular team members in a Group. It promotes transparency and makes it easier to keep an eye on all projects. Additionally, it is a condensed form of the project management tool.
5. Extensions and Integrations
There are add-ons for some of the most well-liked apps for project management, task management, productivity enhancement, CRM software, web development, writing, communication, and more if you'd like to link the app to other tools. Sign up for TimeCamp for free to start keeping track of your time, and we'll import all of your Toggl reports for you.
Key Benefits of Using Toggl
Toggl can significantly boost productivity and is especially helpful for project management. You can use it to set time estimates for a project and each of its individual tasks.
You may then determine whether you are on track with your goals or slipping behind by using the time tracking tools.
This enables you to monitor development and also aids in the creation of more precise estimates for upcoming projects since you are able to identify which jobs take longer than anticipated and which ones are finished quickly.
When a specific portion of a task's allotted time has passed, managers and workers can be informed via alerts placed throughout the project. This lets you know if you're on pace to finish a task by the deadline and motivates employees to work harder if they're lagging.
Toggl offers a fantastic project template feature that makes it quick and simple to set up time tracking for similar projects. All prior projects can also be archived so progress can be compared to work you have already accomplished on a similar project in the past.
Toggl is a very efficient tool for keeping track of how much time is spent on various tasks. Employees may better manage their time as a result, and production will significantly increase.
It will aid in ensuring that all projects are completed on schedule and is also very useful for project management and tracking.
If tasks take longer than expected, the thorough reports that Toggl generates will help you pinpoint the exact reason why so you can do better the next time.
When you adopt Toggl, you won't need to provide your workers lengthy training because the user interface is so basic and obvious.
It also integrates smoothly with a variety of programs, so it may be used with whatever software you already have.
When compared to other time tracking apps, Toggl is relatively simple to set up, so you can get started right away without causing too much interruption.
Get the data you require without interfering with your team's productivity. The one-click time tracking feature of Toggl syncs with other platforms.
Utilize a tool that empowers teams with knowledge rather than micromanaging them to gain employee buy-in.
With an anti-surveillance platform that receives a "yes" from every worker, you can hasten team adoption.
By frequently matching up time entries from Toggl with the appropriate customer, vendor, or employee in QuickBooks and recording them as time activities, the app-which requires a QuickBooks Online Plus subscription-will sync time entries from Toggl.
Employers can receive a daily, weekly, or monthly email from their staff with a time tracking report, giving them a clear picture of the productivity in their company. This enables them to pinpoint the precise activities that are making workers sluggish so that adjustments can be made to increase productivity.
Although you will not have access to all of the reporting and project management capabilities, the Toggl free version offers a wide range of services and has enough features for employees to track their own time and export their own reports.
It's a fantastic chance to test out the software and see some of the advantages for your company. You have a lot of freedom in terms of the price you want to pay and the features you want to utilize because Toggl offers a basic and a premium plan if you do want more extensive capabilities.
Working of Toggl with QuickBooks
The link between QuickBooks and Toggl delivers unmatched scalability in addition to stringent security measures to protect data as it passes between applications.
Sensitive information is always kept safe as it travels between QuickBooks and Toggl due to stringent data encryption procedures and modern security principles.
With the help of the time monitoring tool Toggl, you can keep tabs on all of your daily activities and get data on your workload and projects.
The tool is accessible over the web, desktop applications (Windows, Mac, Linux), browser extensions (Chrome, Firefox), and mobile applications (Android, iOS).
Moreover, Toggl Master Program offers training sessions with consultants who will guide you and your team through the software setup and implementation processes.
You may start a timer in your browser and then stop it on your phone due to Toggl's flawless cross-platform functionality. In the modern office, where workers move about a lot and may not always be working at their workstation all day, having that flexibility is crucial.
You can always have access to your Toggl button because to its compatibility with hundreds of different apps, which makes it possible to start and stop trackers without having to navigate between separate pieces of software.
Toggl also accommodates users who prefer a manual timekeeping solution over real-time monitoring. You can manually enter time tracking information at the end of the day or week using a simple calendar feature.
You don't need to manually enter things like weekly meetings because Toggl can convert calendar entries into time stamps with the press of a button. You can include data from other sources, such as project management software, in reports you make with Toggl by using the CSV import option.
Steps for Toggl QuickBooks Integration
Integrate QuickBooks with Toggl to improve your teams alignment, increase the number of multichannel experiences throughout your company, and increase your analytical ability. Now, has a look on the below steps:
1. Authenticate Toggl and QuickBooks in step one.
2. Select one of the Apps to serve as the Automation's Trigger.
3. Pick an outcome from the other App.
4. Choose the information you wish to transfer from one app to another and now, you are done.
For individuals and small teams looking for a straightforward time tracker, Toggl is an excellent option. However, for larger teams working on several projects, it might not be sufficient, especially if you need to keep an eye on the budget, ensure that time is accurately recorded against projections, and make sure everything is neatly wrapped up.
Now, we hope that every possible aspect regarding Toggl integration with QuickBooks is explained in this article.
Accounting Professionals, CPA, Enterprises, Owners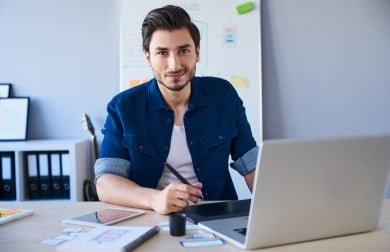 Looking for a professional expert to get the right assistance for your problems? Here, we have a team of professional and experienced team members to fix your technical, functional, data transfer, installation, update, upgrade, or data migrations errors. We are here at Dancing Numbers available to assist you with all your queries. To fix these queries you can get in touch with us via a toll-free number
+1-800-596-0806 or chat with experts.
---
Frequently Asked Questions (Faqs)
How can I Synchronize my Toggl Tracks?
Please go to Account > Sync to manually initiate sync if you are using the Toggl Track desktop program on a Mac or Linux computer. If you use Windows, please select "sync" from the drop-down menu by clicking the cogwheel icon in the top-right corner of the main window (the timer window).
Does Toggl Use the Cloud?
For teams of 1 to 1000, Toggl Track is a cloud-based time tracking tool. It only takes a click of the timer's start button to begin. Users can keep track of their work duties to assess their productivity or figure out how profitable a project or client is.
Can Toggl Produce Bills?
Bills are created per workspace in Toggl Plan. If you are in charge of several workstations, you will be charged separately for each one.
Is Toggl Protected?
To secure all data in transit, our systems support some of the most cutting-edge commercially feasible cipher suites, including the use of TLS 1.2 protocols, AES256 encryption, and SHA2 signatures (as supported by the customer).