Procore is a cloud-based construction management system that integrates with almost all of the tools that your business employs. Both Windows and Mac desktops and mobile devices running iOS and Android can use the app.
Save Time, Reduce Errors, and Improve Accuracy
Dancing Numbers helps small businesses, entrepreneurs, and CPAs to do smart transferring of data to and from QuickBooks Online. Utilize import, export, and delete services of Dancing Numbers software.
Procore is a project management tool that construction firms can use to oversee all stages and parts of a project, from pre-development and bidding to project completion. Procore can be used to create progress reports and keep daily logs. Additionally, it can save and retrieve timesheets, drawings, and other project parameters. Field productivity management, quality control software, and financial construction software like Sage 300 CRE are all integrated with Procore.
Using an Internet-connected device, teams of construction businesses, property owners, project managers, contractors, and partners can cooperate on building projects and share access to documents, planning systems, and data. Drones can also feed data and video into the system. The program has capabilities including meeting minutes, drawing annotations, and document storage for all project-related files.
Because of its user-friendly interface, Procore has elevated to the position of industry leader with highly rated user reviews. Although construction jobs are complex, Procore is made to make workflow and duties simpler. Procore has always been created in conjunction with users on the job, creating answers to issues encountered in the real world.
Additionally, Procore offers an app marketplace with more than 300 partners, including ERP provider Dexter + Chaney, enterprise file storage and content management company Box, joint venture Botlink by Packet Digital, which enables users to stream in video and data from drones surveying their construction projects, and Botlink.
More than two million owners, general contractors, and subcontractors have used Procore and given comprehensive ratings, including some of the best general and specialty contractors in the world. Procore is now a stronger application that operates naturally to support how contracting functions, make jobs easier, and increase profitability due to their experience.
Software for construction has undoubtedly had its advantages. It gives you the ability to view everything clearly under one roof without having to leap from one stage to another and back again, which saves time and facilitates communication and complete project management. There are numerous options available when it comes to building software.
Procore is a fully functional construction management tool created to assist companies in the building sector complete projects safely, promptly, and within budget. Procore is used by construction organizations to handle every stage of a project, including pre-development, bidding, and project completion. Accounting software is frequently used by companies that utilize construction management software to manage their money. Many of these companies favor QuickBooks as their accounting program of choice. Procore offers QuickBooks the ability to sync in both directions. This post will examine Procore and QuickBooks integration.
Short Overview of QuickBooks Desktop and Online
QuickBooks Desktop
In QuickBooks Desktop, the data file and the program are both installed on a particular machine or network. As a result, in order to access the file, you must be logged into that computer or network. To use the system, you don't require an internet connection. In addition, to upload new transactions, you directly link to your bank. Every time you connect to a bank, you must additionally enter your banking password.
For the places you use the most frequently in QBD, you can modify the icon bar. Keyboard shortcuts are numerous. You can go quickly to recent reports and transactions using the list of open windows. There are Back and Forward arrows on many screens that can be used to find transactions.
Although you can transfer a backup or portable company file, the information will shortly become old. You must ensure that any users with whom you share your company file have the most recent version if you make any changes to it.
QuickBooks Online
You may access your data in QuickBooks Online from any location with an internet connection. This implies that you can use a variety of devices to access your information when you're on the go. Your online banking activity will automatically import once you've configured it. Without entering any passwords or account information, several individuals can see the banking area. Bank statement PDFs will be automatically retrieved for a few banks.
The most frequent transactions can be started by pressing the + New button on the dashboard when it comes to navigation. You may access certain areas, such as reporting, banking, and lists of clients and suppliers, using the side menu. Besides all, inviting your bookkeeper or tax advisor to access your file in real-time is simple. This enables you to collaborate both during the year and at the end.
Give unrestricted access of financial information to the field workers by integrating your accounting and project management within Procore. Reduce duplication of entry and provide project managers with easy access to precise task costing data on the building site. Users and accounting approvers at the corporate level are the target audience for this training.
Need for Procore Integration with QuickBooks
There is a need for the integration of Procore with QuickBooks because of its advantages. By syncing cost data for projects in one spot, standardizing accounting procedures, and automating business activities, integrating Procore with QuickBooks helps businesses connect their project management and accounting. The benefits of integrating Procore with QuickBooks are as follows:
Time and effort are saved by streamlining the approval process for commitments, change orders, and other time-sensitive tasks.
Eliminating manual double-entry of data helps organizations prevent human errors.
Data sharing facilitates smooth communication between the accounting and project management teams.
Teams of project managers using Procore Projects have immediate access to QuickBooks Job Cost reports.
To combine data, Procore Standard Cost Codes can be exported to QuickBooks.
Spending can be tracked using Procore's costing and budgeting capabilities and data from QuickBooks' job costing.
Utilize data exported from Procore's Commitments tool to process purchase orders in QuickBooks.
Following the creation of Commitment Change Orders (CCOs) in Procore, purchase orders can be changed in QuickBooks.
Procore's Budget tool export data for processing QuickBooks estimations.
QuickBooks may import Procore Standard Cost Codes.
You can create QuickBooks jobs by adding them to Procore projects or by exporting Procore projects.
Create company records using your QuickBooks vendors or export company records from Procore's Company Directory to QuickBooks.
To use Procore's costing and budgeting capabilities to track project spending, import your QuickBooks job costing data.
For use in QuickBooks, export data from the Commitments tool in your project.
Update purchase orders in QuickBooks while creating Commitment Change Orders (CCOs) in Procore.
Procore's integrations are smooth; in addition to helping you create a more effective workflow and handle proactive tasks, its cloud-based architecture makes it simple to access all the data you require.
Procore Sync and Procore Drive enable you manage documents in the cloud and provide you the storage needed to preserve the data that support your projects. No more time-consuming scanning, waiting for big photo uploads, or looking for spreadsheets on someone else's computer.
Key Benefits of Procore Integration
Procore offers all the tools required to manage projects and communicate with everyone involved in a project.
Daily logs, progress reports, drawings, RFIs, schedules, specifications, submittals, and timecards are all kept up to date by the program. In addition, it offers capabilities for managing field productivity and construction finances, allows connectors with quality and safety software, and supports integrations.
Procore is so focused on the needs of its users that there is never a hold time on the phone and more than 90% of users are satisfied.
If team members are at job sites or the office, Procore enables you to share and examine plans with them on any of their devices. It enables the easy production and submission of job reports and supports photo documentation, issue tracking, punch lists, and photo documentation.
Using desktop and mobile devices, Procore's Observation and Inspection features assist management on the job site and in the office.
Using Procore's Field Financials, you can make choices in real time on job sites without using cumbersome, office-based Excel spreadsheets.
You may submit payment applications, check the status of payments, and keep track of change requests and approvals while working due to Procore's functionality and flexibility.
Procore provides simple access to everyone participating in a project without the need for pricey extra software seats or licenses or drawn-out, protracted on boarding procedures for consultants and subcontractors.
Additionally, Procore expedites the RFI procedure by making it simple to assign respondents and instantaneously connect drawings and other data. Procore facilitates communication between all team members and operates across all platforms and devices.
Other advantages that Procore offers to projects and construction companies include daily job reports and inspection reports.
Benefits abound when it comes to construction software, and Procore is no exception. Procore simplifies construction management in a variety of ways, including through automated delivery of papers and updates to team members and simple document searches.
Companies employing Procore's software give the drawing tool high marks. Due to the cloud-based architecture of Procore, it is effective and simple to use.
Many businesses that have used Procore report said that it has significantly increased productivity and saved hundreds of hours, more than covering its costs.
Workflow of Procore Integration with QuickBooks
The process for creating specific types of products in a Procore account that is integrated with QuickBooks is illustrated below:
Make a Project and Sync It
Sync and Create Vendors
Make a budget and export it
Create, Edit, and Export a Budget
Export and Create Commitments
Create the Subcontractor Invoice Export Settings Limited Release Feature
Subcontractor invoices for export
Make CCOs and export them
In Procore, create Standard Cost Codes, and sync them with QuickBooks.
Ways to Integrate Procore with QuickBooks
The QuickBooks Web Connector is used to synchronize Procore and QuickBooks. The procedures below will help you link Procore with QuickBooks.
Install QuickBooks Web Connector using the Windows profile that it was designed for on the PC where QuickBooks Desktop and Procore are installed.
Enable and set up the ERP Integrations tool for the company's Procore account after creating a Procore user account for the QuickBooks micro service.
Consolidate the vendor lists in the QuickBooks and Procore directories and configure the Admin tool such that QuickBooks Standard Cost Codes preferences are accessible.
Either from the Start menu or directly from QuickBooks Desktop by selecting File>Update Web Services, enable the Web Connector.
Make sure the Auto-Run checkbox is selected before starting the Web Connector, and change the Every Min column to reflect the new frequency.
We hope that the knowledge given in the aforementioned post should help you integrate Procore with QuickBooks. Still, if you encounter any issues during the integration procedure. You can connect with Dancing Numbers team of experts via LIVE CHAT, and they will handle your issue and find the best potential solution for you.
Accounting Professionals, CPA, Enterprises, Owners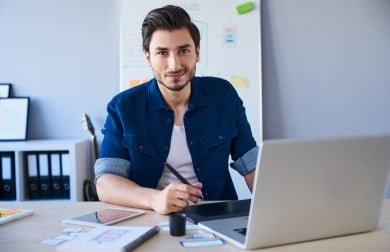 Looking for a professional expert to get the right assistance for your problems? Here, we have a team of professional and experienced team members to fix your technical, functional, data transfer, installation, update, upgrade, or data migrations errors. We are here at Dancing Numbers available to assist you with all your queries. To fix these queries you can get in touch with us via a toll-free number
+1-800-596-0806 or chat with experts.
---
Frequently Asked Questions (Faqs)
What is the Procore Bulk Download Process?
• See Download Files from Procore Drive to download more files in bulk.
• Find the Documents tool by navigating.
• The files or folders you want to download should be located.
• You can download files and folders by checking the boxes next to them.
• To download a file or folder, simply perform a right-click.
• Click.
How can I Export an RFI in Procore?
• Exporting an RFI with options for responses and attachments
• Navigate to the RFIs tool for the project.
• Next to the RFI you wish to export, click View.
• You need to click on the General tab.
• Press Export button.
• To include every response to the RFI, select All Responses.
• To include every attachment in the export, choose the Attachments checkbox.
How can I Install Procore on My Laptop?
• Get Procore Drive now. (Note: If the application is started from the computer's browser, a local install will take place.
• Right-click "ProcoreDriveSetup.exe" in the server's File Explorer or Windows Explorer after the download is finished.
• To run as the administrator, click.
• Watch for the app to start up.
How can I Configure Cost Code Preferences for QuickBooks?
• Go to the company's administrative tool. This displays the page for Company Settings.
• Click Work Breakdown Structure under Company Settings. This displays the page with the Standard Costs Code parts.
• Go to Segments and select Cost Code.
• Click the preferred selection on the Standard Cost Code segments page:
• Standard Cost Codes for QuickBooks
• Click the settings-gear-android.png icon in the settings menu.
• Mark the box next to "Available for usage on new projects" if you plan to utilize QuickBooks to integrate at least one project from your company's Procore account. This setting enables your QuickBooks Standard Cost code segment to be used in new Procore projects.
• List of Standard Cost Codes
• Select Settings. Gearicon-settings-gear-android.png
• Mark the box next to "Available for usage on new projects" if you won't be integrating one or more projects with QuickBooks. If you do not wish to use the Standard Cost code list for new projects on your corporate account, remove the checkbox.
• Press Update. The chosen cost code segment is now usable for future projects as a result.