A CRM (Contact Relationship Management System) is a piece of marketing and e-commerce software all in one called Infusionsoft. With more than 125,000 users, it has been assisting small businesses for 15 years. For businesses with fewer than 25 employees, Infusionsoft was developed. It enables small companies that lack the resources to expand their workforce to automate sales and marketing duties. Leads may be connected with appropriate sales funnels using Infusionsoft, saving you staff, resources, and money.
Save Time, Reduce Errors, and Improve Accuracy
Dancing Numbers helps small businesses, entrepreneurs, and CPAs to do smart transferring of data to and from QuickBooks Desktop. Utilize import, export, and delete services of Dancing Numbers software.
You are not alone if you are managing an internet business that is expanding quickly and starting to overwhelm you. Many small business owners struggle to expand and sustain their companies while still manually completing menial duties. For a while, this might work, but you'll shortly realize that you can't keep up. You can automate the chores you need to complete with the aid of Infusionsoft. More time should be devoted to pursuing your passion rather than worrying about contacts slipping through the cracks.
You may amass a legion of reoccurring, paying clients due to the automation that Infusionsoft is able to manage. Customers are guided and provided with what they need by the seamless integrations, whether it is a quote, a current order form, or just making a product purchase. Scaling your business is made easier via Infusionsoft. Consider moving to Infusionsoft if you are still utilizing traditional email marketing services, whether they are free or paid. It will ultimately save you money because of the features it offers, which make the monthly fee worthwhile.
The marketing analytics offered by Infusionsoft are priceless. In order to be able to examine the amount of money that came from leads and where those leads are hanging out, use lead source tracking to calculate every quarter, month, or day. You might be shocked to learn that one of your social media channels is functioning better than the others.
Brief Description of QuickBooks Desktop and Online
QuickBooks Desktop
The most widely used small business accounting program for keeping track of finances and managing income and expenses is QuickBooks. You can create reports, pay bills, produce invoices for clients, and file taxes. Pro, Premier, Enterprise, and QuickBooks Accountant Desktop are the four versions of QuickBooks Desktop that are available. You must install the software on your computer in order to use it.
Most small firms that don't manufacture items and prefer a desktop solution will perform well with QuickBooks Pro.
If your company is in the manufacturing, contracting, professional services, retail, or nonprofit sectors, QuickBooks Premier is the best option.
QuickBooks Enterprise is designed for large businesses with complex pricing structures and high inventories.
If you're a bookkeeper providing services to a customer who uses QuickBooks, QuickBooks Accountant Desktop is ideal.
QuickBooks Online
You may access your data using your secure login with QuickBooks Online, a cloud-based program that doesn't require software installation, from any computer with an internet connection. Simple Start, Essentials, Plus, and Advanced are its four subscription tiers, and it is perfect for any firm without intricate job-costing requirements.
To take a picture of a receipt and quickly upload it to QuickBooks Online, all customers of QuickBooks Online can download the QuickBooks app for free to their mobile devices. In QuickBooks, you can link a receipt to the related financial transaction. QuickBooks Online allows you to upload an infinite number of receipts because all of your data and receipts are kept in the cloud.
Create and manage projects, assign income and wages to a project, and keep track of labor and material expense using QuickBooks Online Plus or Advanced. You may create project estimates in QuickBooks Online's project accounting module and include inventories, labor, and sales taxes. While you cannot compare actual and expected expenditures, QuickBooks Online enables you to create a project profitability summary report in order to keep track of the profitability of each project you are working on.
Requirement of Infusionsoft Integration with QuickBooks
To ensure that your data updates automatically or Infusionsoft updates your other apps automatically when specific customer journey milestones are reached, you'll need an Infusionsoft integration solution.
Using Infusionsoft + QuickBooks integration, you can save time and get rid of data entry mistakes.
This integration automatically adds Infusionsoft users to QuickBooks along with all of their data, including name, email address, and other details.
QuickBooks is automatically updated with all relevant data from Infusionsoft invoices, including line items, billing addresses, dates, etc.
QuickBooks is updated automatically with Infusionsoft payments (together with any pertinent data, such as the payment type used and the invoice to which the payment was applied).
There are APIs available on software systems like QuickBooks and Infusionsoft that let you connect securely and view your data. You may automate key business operations and save time and money by creating a bespoke integration for your company.
Because of this integration, you can stop entering data twice and cut down on mistakes.
As a result of Infusionsoft QuickBooks Integration, you can trust your data with up-to-date information.
Moreover, you can securely handle large amounts of data with the integration of Infusionsoft with QuickBooks.
Key Benefits of Infusionsoft
1. Business Growth using Infusionsoft
You will need software that automates tedious chores and helps you earn sales while avoiding losing any potential consumers if you want your firm to develop quickly. Automation is also necessary to keep clients coming back after a sale. Today's consumers need individualized marketing. Every day, a single person can get hundreds of emails. Your email will be lost along with the possible sale if it does not stand out.
2. Infusionsoft Offers Reliable Analytics
The organizations that are able to take advantage of behavior-based marketing are developing rapidly, and Infusionsoft offers strong analytics. Even subscribers who opened your email with a captivating headline or those who clicked on a certain link can be used to segment your target emails. To up sell, cross-sell, down sell, and side-sell, use this behavior. Any funnel you can think of will work with Infusionsoft.
3. Automation Programs
Whatever the situation, Infusionsoft can help you automate the process. Based on form submission, email opens or clicks, and past purchases, you can make email triggers. While you are moving on to the next great thing, use the automation process to continue closing sales. Infusionsoft automates the repetitive chores so you may concentrate on the exciting aspects of your company. Instead of spending all of your time nurturing new leads that might not work out, take care of your recurring clients the way you want to.
4. Landing Pages for Infusionsoft
Making your own landing pages can take a lot of time. Use the pre-made templates provided by Infusionsoft to speed your work flow. It is simple to adapt your landing page to your precise requirements using drag and drop elements. And landing pages are just the beginning. Your email templates can also be altered. With Infusionsoft, you can organize all of your email campaigns into one location for quick searching and copying.
5. Infusionsoft Create Sales Funnels
The idea of a sales funnel is quite simple to understand. You begin by speaking with leads that you have gathered from various angles. Then you exclude those that have no interest in finding out more about your offering. Finally, you concentrate your efforts on the individuals who, after knowing more about your product, wish to purchase it. By automating all of the correspondence for you, Infusionsoft can assist. So even if you take the day off or have to spend it working on other business-related chores, your best leads will still receive emails urging them to make a purchase.
6. Customer Segmentation
Infusionsoft not only allows you to identify previous clients and segment them so you can contact them after a sale, but it also offers subscription services. Since they charge clients on a regular basis for things like warranties or exclusive product releases, subscription services are a terrific source of income. The program will automatically email your clients when it's time to renew using Infusionsoft's subscription automation features.
7. The CRM Capabilities of Infusionsoft
Use Infusionsoft's potent CRM (Customer Relationship Management) software to your advantage if you want to keep expanding your contact list and generate interest in your items. Your CRM will be able to track your interactions with leads and contacts better as time goes on. It functions similarly to a face-to-face interaction.
8. Set Up Your Business
You can keep track of your daily duties with the aid of Infusionsoft. Even while travelling, keep track of appointments and add new contacts. Working from any computer with an Internet connection is the cloud-based software. Work from a coffee shop, the workplace, or from home. Every encounter and transaction is recorded. Right in the software, you will be able to correspond or set up an automatic response.
9. Effort Saver
Take marketing automation one step further by having Infusionsoft as it generate follow-up sales correspondence once it has successfully closed the transaction for you. Even the scheduling and reminders of appointments can be handled with Infusionsoft. Use the program to develop thorough revenue reports once your sales are in. No more mundane activities to worry about. The software will do everything for you. Set it and then finish.
10. Pricing
The business strategy for Infusionsoft is subscription-based. They charge a one-time setup cost since they assist you in creating a system that is tailored to your unique business requirements. The price range for this might be between $1,000 and $2,000. The amount you pay per month is determined by how many emails you send, how many contacts you need to store in the cloud database, and which services you select.
Steps to Connect Infusionsoft and QuickBooks
Click "Integrations" on the Settings page.
Click the "Enable" button after moving the cursor over the QuickBooks cards.
You will now be asked to sign in to your QuickBooks account.
After providing your password and email address, you need to hit "Sign-in."
Following a brief delay, you will see a notification confirming the successful connection of your QuickBooks account in the lower right-hand corner of the page.
With Infusionsoft QuickBooks integration, your QuickBooks contacts, products, and invoices will be connected to your Infusionsoft application and vice versa. QuickBooks and Infusionsoft will sync your items and invoices, saving you time from having to enter the same information twice. Spend less time comparing data from two different accounting systems and more time on activities that increase your company's productivity. You can connect with Dancing Numbers team of experts is always ready to solve your queries in the efficient manner.
Accounting Professionals, CPA, Enterprises, Owners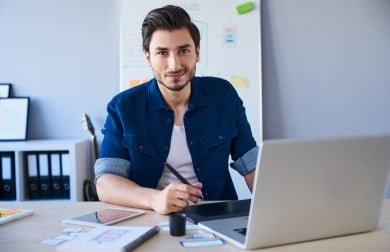 Looking for a professional expert to get the right assistance for your problems? Here, we have a team of professional and experienced team members to fix your technical, functional, data transfer, installation, update, upgrade, or data migrations errors. We are here at Dancing Numbers available to assist you with all your queries. To fix these queries you can get in touch with us via a toll-free number
+1-800-596-0806 or chat with experts.
---
Frequently Asked Questions (Faqs)
How Do I Get Products Ready for QuickBooks Import?
• Click on the product's name after going to E-Commerce >>> Products
• After that, go to the QuickBooks information tab and type in:
• Name of QuickBooks Product: The name of the product in QuickBooks must match the name or number you assigned to it in QB.
• Name of QuickBooks Account: Your QuickBooks Profit & Loss report's Account Name and the Account Name on QuickBooks must be the same. Save the product information after separating the Account and the sub-account with a colon rather than a space.
• For the remaining products, you must follow the same procedure.
What are the Advantages of Infusionsoft QuickBooks Integration?
• Every piece of data will be completely updated. Everything is done automatically; therefore there is no need for human entry.
• You can use it to help your small business grow.
• In addition to smooth integration, QuickBooks provides excellent customer service.
• The accuracy of every piece of data entered can be checked.
• It automates every tiresome procedure by integrating merchandise from any marketplace or merchant.
• Automatically transfer data from your InfusionSoft store to your QuickBooks account.
What are the Recommendations for QuickBooks Integration?
• The QuickBooks integration is by default turned off.
• Before using this functionality, make sure you have carefully read the documentation related to QuickBooks integration.
• Apply the QB setup instructions sequentially.
• Never miss a step and always make a backup of your QuickBooks data before importing anything.
Which Three Advantages come with Utilizing Apps with QuickBooks Online?
Apps that Assist Accountants:
• Spend more time counseling customers. Automate data entry to free up more time for client interaction rather than number crunching.
• Make QuickBooks Online your own.
• Improve your insights