Smartsheet is a software as a service (SaaS) application created and promoted by Smartsheet Inc. for teamwork and task management. Using a tabular user interface, it is used to assign tasks, monitor project progress, manage calendars, distribute documents, and manage other work.
Save Time, Reduce Errors, and Improve Accuracy
Dancing Numbers helps small businesses, entrepreneurs, and CPAs to do smart transferring of data to and from QuickBooks Desktop. Utilize import, export, and delete services of Dancing Numbers software.
A cleverly created web application called Smartsheet serves as online management software. Its numerous characteristics allow firms a creative method to optimally collaborate on projects and operations. This web program is employed by about 72% of Fortune 500 organizations, thus its importance is undeniable, according to trade statistics. It combines all the advantages of project management software and spreadsheets into a singular, effective whole. While standard project management applications place a greater emphasis on tasks and deadlines, our software focuses primarily on collaborative project management components. Users do not need to use any additional tools for collaboration, making it a more intelligent option than Microsoft Project.
Project schedules, documents, calendars, tasks, and other works are all collaborated on using Smartsheet. IDG describes Smartsheet, which competes with Microsoft Project, as "Part office productivity, part project management, and part document sharing attempting to be the central center for how people operate." It incorporates elements of Microsoft Project, Excel, Access, and SharePoint functionality.
With the help of the online project management application Smartsheet, you can increase teamwork, oversee work in real-time, and streamline your processes. Smartsheet is user-friendly and effective, with a stunning user experience across mobile, web, and email.
Smartsheetis a leading cloud-based work execution platform enables teams and organizations to plan, collect, manage, automate, and report on work at scale, leading to more effective business outputs and processes. Smarter collaboration, accountability, creativity, and real-time visibility into what matters most allow users of Smartsheet to take better decisions more quickly.
Any project's success depends on effective planning, implementation, monitoring, and reporting. To achieve the objectives of your project, you have to gather all the items on your to-do list in one location it is a easy way to start the work and achieve the goal. To gain productivity superpowers, you can use Smartsheet Integration with QuickBooks to combine your email, forms, team-collaboration, and note-taking apps. You can combine your Smartsheet with a variety of well-known business tools, like Gmail, Slack, Asana, JotForm, Wufoo, SMS via Appy Pie Connect, Twitter, Google Drive, Facebook Page, Google Calendar, and more, using our automation platform.
Your team can work more efficiently and accomplish more with the help of Smartsheet and QuickBooks Connect. To get started, our platform also provides a variety of prebuilt Smartsheet Integration-Connects. All of these templates have the precise trigger and action prebuilt, allowing you to rapidly automate your business operations and do it in your way with the help of your employs. When you use QuickBooks Link to connect Smartsheet, it performs more functions than a typical spreadsheet. Make your Smartsheet more functional than ever by using QuickBooks Connect.
About QuickBooks
Intuit created and sells the accounting software suite known as QuickBooks. Small and medium-sized businesses are the primary target market for QuickBooks products, which include cloud-based payroll services, on-premises accounting software, and versions that accept payments from clients.
Due in part to its extensive capability for managing income and expenses, invoicing and payments, tax deductions, and more for businesses of all kinds, including self-employed individuals, QuickBooks is one of the most well-known and frequently used accounting software systems on the market. Its popularity is also due to the things it offers that its rivals do not, like integrated sophisticated time tracking.
The two main QuickBooks editions are QuickBooks Desktop and QuickBooks Online, and they differ greatly from one another. Particularly, the totally remote QuickBooks Online cloud computing version offers significantly different features than the QuickBooks Desktop platform, which may be deployed locally or remotely.
QuickBooks Desktop and Online
QuickBooks Desktop is an accounting program that is installed locally and has a yearly subscription price model.
QuickBooks Online is an accounting application that is hosted online under the "software as a service" paradigm.
Integration of Smartsheet's and QuickBooks
By allowing users to work as a team and asking other team members to collaborate on a sheet, this Integration promotes effective teamwork. It implies that every member of the team has access to see, update, and carry out various other tasks. The setting of automated notifications is another option available to consumers.
Users of this software can access it on a wide variety of devices because it is a cloud-based program. Smartsheet users may send team reports in PDF, Excel, and Google Sheets format and ask others to amend their sheets. Users have control over the permission levels, allowing them to grant access to another individual to manage files or reports.
The actions that must be taken to integrate a spreadsheet with QuickBooks are listed below:
Users must first authenticate their accounts with Smartsheet's and QuickBooks Online.
After that, users should choose any one of the apps to act as a trigger for automation.
Next, select a corresponding action from the other app.
Users should then choose the data that will be transferred from one app to another.
You have now successfully synced QuickBooks and Smartsheet.
Benefits of Smartsheet Integration with QuickBooks
Along with enhancing user collaboration, the integration of these two applications allows users to do administrative duties faster because they don't need to transfer between programs. Because using QuickBooks Online and Smartsheet together gives them everything they need for such tasks in one place without having to pay extra fees for each application separately or figure out how to use multiple applications at once, they can also save money by avoiding the need to buy additional software for managing their financial processes or develop custom code for integration purposes. Some advantages are:
By connecting QuickBooks Online/ProPlus and Smartsheet, users can benefit from their business intelligence tools. For example, they can apply charts and graphs to specific parameters, like inventory level or sales performance, right away after entering them into QBO/ProPlus but before exporting the data into an external system for additional analysis, like forecasting or planning. By integrating QuickBooks Online/ProPlus and Smartsheet, users can take advantage of their business intelligence tools, applying charts and graphs to specific parameters like inventory level or sales performance as soon as they are added to QBO/ProPlus but before exporting data into an external system for further analysis like forecasting or planning.
By simply integrating QBO/ProPlus with Smartsheet, users would be able to identify duplicate entries. Users can export a report to email or share with others quickly by importing a list of duplicate entries from QBO/ProPlus into Smartsheet as a column chart. The most common causes of duplicate entries are human entry errors, double entry, misrecording, etc. By receiving duplicate entries listed in chart and graph form, users can prevent listing errors. Finding duplicate entries will be more quicker & simpler than manually comparing each entry to find them. This will aid in lowering management expenses, improving operational effectiveness, and reducing recording error rates.
When working with very large amounts of data, Smartsheet has no restriction on the number of worksheets or sheets that may be created, but we always set one up for ourselves by making a new excel workbook for each business process. Integration between QBO/ProPlus and Smartsheet enables us to get rid of extra Excel workbooks with complicated formulas as well as limits. Without changing a single line of code, we can generate an infinite number of worksheets or sheets in Smartsheet and connect them with QBO/ProPlus. This will enable us to cut management expenses and boost operational effectiveness.
Working of the Smartsheet Integration with QuickBooks
Following are the steps which will explain that how QuickBooks Online and Smartsheet Integration works:
Step 1: Select QuickBooks Online and verify it on Appy Pie Connect as a trigger app.
Step 2: Choose "Trigger" from the list of triggers.
Step 3: Select the Smartsheet action app, then log in.
Step 4: Choosing a response from the Action List.
Step 5: Choose the information you wish to send from Smartsheet to QuickBooks Online.
Step 6: The Connect is prepared! It's time to begin taking advantage of workflow automation's advantages.
Triggers and Actions for Integration
Triggers
Fresh Account: whenever a new account is added, it triggers.
Fresh Bill: Whenever a new bill is added, it triggers.
New Client: Occurs when a new customer is added.
Updated Estimate: Whenever you add a new estimate, it triggers.
Updated Estimate: Whenever you add a new estimate, it triggers.
New Payment: Every time a payment is received.
New Purchase Order: When a new purchase order is added.
New Sales Receipt: When a new sales receipt is added.
New Vendor: Every time a new vendor is added, the "New Vendor" event occurs.
New Attachment: Every time a new attachment is added to a row, the New Attachment event is triggered.
New Comment: Every time a new comment is added, this function is triggered.
New Row: Every time a new row is added, the New Row event occurs.
Updated Row: A row's update causes this event to occur.
Create Bill (Account Based): Produce a new bill that may be associated with a client (with line item support).
New Credit Memo Created: A new credit memo is created.
Actions
Create Customer: Adds a new client by creating one.
Make an invoice: Produces a fresh invoice (with line item support).
Make a Sales Receipt: Produces a fresh sales receipt (with line item support).
Update a current invoice: Make changes to one (with line item support).
Row Attachment: Row attachment is the addition of a file.
Insert Row: Insert a row into a sheet.
Rows are copied to a different sheet.
Workspace Copy: Produces a duplicate of the chosen Workspace.
The act of creating a workspace.
Row is moved to a new sheet when it is moved.
Email is used to send a row.
Share a sheet by clicking here.
Share a workstation with others.
Update Row: Add new values to an existing row. A row ID is necessary.
New Estimate: Produce a fresh estimate (with line item support).
Making a new product or service is known as "creating."
Update Customer: Makes changes to a current customer.
Customers can be located using names or email addresses.
Search for a product(s) using its name (with line item support)
Locate or Create a Client: Locates or creates a particular customer version 2.
The act of creating a workspace.
Row Discussion Added: Row discussion is added.
Copy Folder: Transfers a folder to a different location.
Email a Sheet: Email a sheet (as PDF or Excel).
Share a workstation with others.
Share a sheet by clicking here.
Copy Row: Duplicates a row onto a different sheet.
If you follow the steps, you can easily integrate Smartsheet with QuickBooks. You can easily combine Smartsheet with QuickBooks by simply adding an extension. Depending on the integration, you might be able to access features that are useful for your corporate website solution.
All you have to do is make sure that you perform these tasks under expert guidance. However, if you experience any difficulties when using the Smartsheet and QuickBooks integration, connect with Dancing Numbers team via LIVE CHAT.
Accounting Professionals, CPA, Enterprises, Owners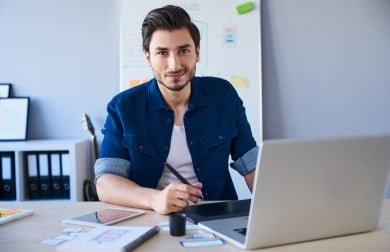 Looking for a professional expert to get the right assistance for your problems? Here, we have a team of professional and experienced team members to fix your technical, functional, data transfer, installation, update, upgrade, or data migrations errors. We are here at Dancing Numbers available to assist you with all your queries. To fix these queries you can get in touch with us via a toll-free number
+1-800-596-0806 or chat with experts.
---
Frequently Asked Questions (Faqs)
Integrates Smartsheet with QuickBooks Online?
No coding is necessary while using Zapier to transport data between Smartsheet and QuickBooks Online. triggered when a new account is added. automatic execution of this creates a row with a file attachment.
Does QuickBooks Integrate well?
Using our GPS-enabled time clock, you can track your staff while scheduling them more quickly. Payroll can be completed using our QuickBooks interface.
What does Smartsheet's Data Shuttle mean?
You may upload or offload your data between Smartsheet and your ERPs, CRMs, and databases with Data Shuttle by Smartsheet. This enables you to consolidate your data instantly and effortlessly into a single source of truth, enabling you to make decisions with certainty in the present.
How do I get information into Smartsheet?
You will be prompted by Smartsheet to find and upload the file from your computer. Once your file has been uploaded, name the sheet and choose the Primary column. Click the Import button (more on the Primary Column).
Where can I find two Places to Look for Apps Compatible with QuickBooks Online?
You can visit the QuickBooks App Store website directly to use a third-party application. You can then hunt for an app that integrates with QBO from there. Another choice is to access them through your QBO account's Apps menu.