Your productivity may be increased and your process can be streamlined by integrating HubSpot with MailChimp. You can automate repetitive activities, cut down on manual labor, and improve team collaboration by linking these two applications.
Save Time, Reduce Errors, and Improve Accuracy
Dancing Numbers helps small businesses, entrepreneurs, and CPAs to do smart transferring of data to and from QuickBooks Desktop. Utilize import, export, and delete services of Dancing Numbers software.
A variety of advantages can result from connecting HubSpot and MailChimp, regardless of whether you run a small business or are a part of a major corporation. By using artificial intelligence to automatically map the data fields between the two applications, removing the need for human data entry and lowering the likelihood of mistakes.
Additionally, you can provide several pre-built connectors and automation processes for HubSpot and MailChimp that may be modified to match your unique needs. As a result, you may build up workflows to cause actions in one app depending on occurrences in another app, or you can develop automated processes that operate automatically in the background without any user input.
You may further improve your process, lower mistakes, and boost productivity by integrating both.
You may link your HubSpot and MailChimp accounts to add contacts from forms other than HubSpot Forms to your MailChimp lists and submit pop-up forms. With the connection, contact records may display email activity made in Mailchimp. But only when certain prerequisite requirements are met by the Mailchimp Campaign is this feasible. Only contacts from HubSpot to Mailchimp will be able to sync with this connector; the opposite is not feasible. If you want to do a two-way sync, you must utilize HubSpot's Data Sync.
You may establish a two-way or one-way sync between HubSpot and other apps using HubSpot Data Sync. It may also be used to link HubSpot and Mailchimp together. This will enable you to consolidate all of your client data into a single platform. Activities and mail communications may be synced using Data Sync. You need to have Super Admin or App Marketplace permissions in your HubSpot account to integrate using Data Sync.
Overview about HubSpot
Businesses may interact with their customers, leads, and evangelists using the software application known as HubSpot. Numerous solutions are available with HubSpot to handle sales, marketing, and customer service. Your website and landing pages may be hosted by HubSpot technologies, and you can also use them to make email sequences and blogs. You can effortlessly control how you communicate with prospects and clients. Additionally, you may monitor user activity and evaluate how well your marketing strategies are working.
You may use HubSpot to track your social media ad campaigns' impressions, clicks, and ROI (Return on Investment). HubSpot allows you to build customized email marketing campaigns and track their effectiveness. These HubSpot-related actions regularly produce a ton of data, which is a wonderful source of knowledge that may help you plan effective future marketing campaigns. You can discover crucial hints to draw in and keep clients, gain a deeper understanding of your customers, etc. In turn, this will expand the company and increase revenue.
Both your landing pages and your full website may be hosted using HubSpot Tools. In addition to aiding in the development of blogs and email campaigns, this platform may assist you in managing integration with your leads and customers. Your marketing efforts' effectiveness is assessed by HubSpot. Even better, you can keep an eye on how your customers behave so you may adjust your goods and services to suit their needs.
Now that you know, each of these platforms work well in their own ways. Integrating them will thus provide you greater results. When you link Mailchimp and HubSpot, you can interact with your contacts, view Mailchimp email actions in HubSpot, and much more. Therefore, it is now necessary to understand Hubspot Mailchimp integration.
Overview about Mailchimp
Email marketing is a highly well-liked method of connecting with your consumer base. By using email marketing to target the appropriate demographic, businesses may increase their income.
You may develop and manage your customer email list, product/organization newsletters, marketing campaigns, etc. with the help of the marketing software Mailchimp. You may use Mailchimp's email marketing tools to organize and oversee your whole email marketing campaign. Using Mailchimp's built-in marketing capabilities, you can create emails and manage your marketing campaigns thanks to its single dashboard.
This platform has grown in popularity since its debut in 2001 as the greatest instrument for the efficient administration of mail campaigns on the internet. More than a million people actively utilize this site each month. In total, more than 13 million people utilize it. The fact that the company generates more than $500 in revenue each year suggests that enterprises utilize this platform extensively.
You may develop and manage your client mailing list with Mailchimp's marketing software. You may handle your marketing campaigns, newsletters, etc. properly even using this platform. Businesses may manage and control their whole email marketing campaign with Mailchimp thanks to the email marketing solutions provided by this platform. Mailchimp's main dashboard assists with the efficient administration of marketing campaigns, campaigns, and email creation using its pre-built marketing tools.
Need of HubSpot Mailchimp Integration
You may also set up conditional processes based on particular criteria by integration both with the help of an AI platform. You might, for instance, design a workflow that only uses HubSpot to deliver messages when specific requirements are satisfied in MailChimp.
You may set up custom field mapping in this if you just want to sync a limited number of fields between HubSpot and MailChimp. It is important to ensure that the two apps sync the information which is required.
HubSpot and MailChimp can sync in real time with the help of a connection which is built between two. Any modifications made in one app are therefore immediately mirrored in the other.
You may create multi-step workflows involving several applications and activities. When a new task is generated in MailChimp, for instance, you may set up a process that automatically sends a message to HubSpot. Once the message is received, the workflow then produces a follow-up task in HubSpot.
You may design unique integration triggers and actions with the connection. This implies that you may create workflows that are tailored to your company's requirements. For instance, you might design a custom trigger to notify your team via MailChimp whenever a certain HubSpot event takes place.
You may link your HubSpot and MailChimp accounts to add contacts from forms other than HubSpot Forms to your MailChimp lists and submit pop-up forms. With the connection, contact records may display email activity made in Mailchimp.
When certain prerequisite requirements are met by the Mailchimp Campaign then connection is feasible. Only contacts from HubSpot to Mailchimp will be able to sync with this connector; the opposite is not feasible. If you want to do a two-way sync, you must utilize HubSpot's Data Sync.
You may establish a two-way or one-way sync between HubSpot and other apps using HubSpot Data Sync. This will enable you to consolidate all of your client data into a single platform.
Activities and mail communications may be synced using Data Sync. You need to have Super Admin or App Marketplace permissions in your HubSpot account to integrate using Data Sync.
Benefits of HubSpot Mailchimp Integration
You may sync your HubSpot contacts with Mailchimp using the MailChimp service provided by HubSpot. Activities may be synced in both ways with the help of this HubSpot Certified App. This HubSpot app is for you if you already use Mailchimp as your email service provider. You may simply link HubSpot and Mailchimp with this tool. Using this software, your HubSpot CRM contacts may be automatically synced to MailChimp. Following are the benefits which this software can accomplish for you specifically, all are listed below:
Visibility
The email actions taking place in MailChimp may be viewed in HubSpot.
Continuous Monitoring
With the help of this software, you can also monitor any sync issues that may occur.
Increase in Productivity
By automating repetitive processes and streamlining your workflow with an AI-powered HubSpot and MailChimp integration, you can eventually save time and work more efficiently. Depending on fresh emails received in HubSpot, automatically generate tasks in MailChimp.
Better Collaboration
You can enhance team collaboration by making it simpler for team members to exchange information and keep on top of projects by connecting HubSpot with MailChimp. When new emails are received in HubSpot, automatically post updates in MailChimp.
Cost Effective
You don't need to employ a developer or buy pricey software, It offers a cheap solution to link HubSpot with MailChimp. Budget-conscious small enterprises and startups should use this.
Customizable
You may tailor your integrations with your particular requirements. Select the events that each app uses to initiate an action, create filters to exclude certain data, and more.
Easy to Set Up
Even people with little to no coding knowledge can easily and quickly integrate HubSpot with MailChimp. It provides a user-friendly interface and step-by-step guidance for developing and configuring your integrations.
Streamline Workflow
You can improve your workflow and spend less time and effort on each activity by combining HubSpot with MailChimp. Create new HubSpot records automatically whenever a new MailChimp entry is made.
Improve Communication
Collaboration and communication across various teams and departments within your company may be enhanced by integrating HubSpot with MailChimp.Set up MailChimp to send you automatic alerts whenever a new task is generated in HubSpot.
Enhance Data Visibility
You may obtain insights into your company's operations and make better decisions by integrating HubSpot with MailChimp to improve data visibility. In MailChimp, you can see a project's development in real time while monitoring its progress in HubSpot.
Increase in Efficiency
HubSpot and MailChimp integration may boost productivity and efficiency inside your company by automating repetitive operations.This can help you save money and time while also lowering mistakes and increasing accuracy in general.
Competitive Advantage
Your company may get a competitive edge with an AI-powered HubSpot and MailChimp integration, to operate quicker, more effectively, and more accurately than your rivals. This might assist you in providing your clients with better goods and services, hence boosting their happiness and loyalty.
Working of HubSpot Mailchimp Integration
Defining of Your Integration Goals
Before configuring the integration, specify your unique demands and objectives. Choose the data you want to sync and the activities you want to automate between the two applications. You may use this to determine the appropriate triggers and actions for your integration.
Use of Appropriate Triggers and Actions
For every app, Appy Pie Connect provides a broad variety of triggers and actions. Pick the ones that correspond most closely to your integration objectives. Use the "New Email" trigger in HubSpot and the "Post a Message" action in MailChimp if you want to automatically publish a message in MailChimp whenever a new email comes in HubSpot.
Mapping of the Field Accurately
It is very important step as mapping is important when you are configuring your integration. Make sure that the data from one app is mapped to the appropriate field in the other app.
Testing of the Integration
In order to make sure your integration operates as intended, test it extensively before turning it on. Send a test file to make sure the two applications are properly syncing.
Monitoring of Your Integration
Be careful to routinely check on your integration to make sure it is still operating efficiently. Take timely remedial action after keeping an eye out for any errors or difficulties that may appear.
Stay Organizing
For optimal performance, keep your integrations organized. To quickly identify your integrations and solve any potential problems, give them names and descriptions that are clear.
Testing
Before deploying your integration, make sure it has been extensively tested. This will assist you in avoiding any mistakes or problems that can potentially affect your workflow.
Monitoring of the Performance
Keep an eye on the integration's performance on a regular basis. Watch any problem logs or metrics that Appy Pie Connect provides to make sure your integration is functioning properly.
Keep Your Apps Up to Date
To maintain compatibility with Appy Pie Connect, keep your apps updated. By doing this, you can be sure that your apps will work with any modifications or upgrades made to the integration platform.
Customer Support
If you encounter problems or have inquiries regarding configuring your integration, don't be afraid to ask for help. You may get help debugging any problems and making sure your integration is configured properly from the support teams for your individual applications.
Steps for Hubspot Mailchimp Integration
Key Points Done before Integration
The following considerations should be kept in mind while integrating HubSpot with Mailchimp:
HubSpot will be unable to add contacts to a Mailchimp list after the fact.
Mailchimp will receive the email address, first and last name of the contact from HubSpot alone.
As HubSpot doesn't deliver a value to these tags, it cannot sync with a Mailchimp list that has the required merge tags. It is advised to remove the required merge tags from your form or to sync it with another Mailchimp list.
Only Mailchimp's automation capability may be used by HubSpot to start auto-response messages.
Steps to Set Hubspot Mailchimp Integration
The following are the procedures for configuring MailChimp's HubSpot integration:
First you have to log into your HubSpot account and go to Settings by clicking on the gear icon in the top menu bar.
Now navigate and click Marketing under Settings, then choose Email service provider from the drop-down menu.
In the dialog box, you have to choose Mailchimp after clicking on Connect email provider.
Now, you will be directed to a login page where you must input your Mailchimp login information.
In order to exchange your Mailchimp data with HubSpot, click on the Allow button.
The Email service provider section will be immediately redirected to you.
For any company trying to improve efficiency and optimize operations, integrating HubSpot and MailChimp is a wise move. You may quickly automate your workflows with the help of an integration platform by connecting your preferred apps. It differs from other integration solutions due to the sophisticated capabilities it offers, such as real-time data synchronization and custom field mapping. Since we will take care of the rest, you can concentrate on expanding your business.
We have the greatest teams and skills to manage the integration of not just HubSpot Mailchimp but also any other tool you use with your HubSpot Account. Therefore, when you can concentrate on the key tasks to enhance your organization, you may delegate the integration duty to us. When it comes to hassle-free HubSpot Integrations, we've got you covered.
Accounting Professionals, CPA, Enterprises, Owners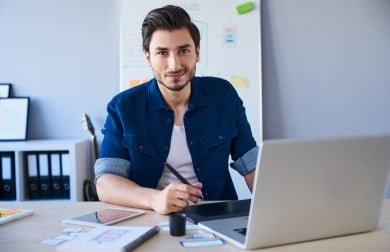 Looking for a professional expert to get the right assistance for your problems? Here, we have a team of professional and experienced team members to fix your technical, functional, data transfer, installation, update, upgrade, or data migrations errors. We are here at Dancing Numbers available to assist you with all your queries. To fix these queries you can get in touch with us via a toll-free number
+1-800-596-0806 or chat with experts.
---
Frequently Asked Questions
How can You see Mailchimp Email Activities in a Contact Record?
The following steps must be taken in order to observe when emails are bounced, clicked, opened, and received by contacts on your HubSpot Contacts:
Navigate to the contacts in your HubSpot account and select the Contacts tab from the menu.
The name of the contacts should be tapped.
When you filter actions on the ticket record timeline, company, or contact, choose the Mailchimp Checkbox in the contact's record, which is located below the integrations sections.
How can you Edit Popup Form in HubSpot Mailchimp Integration?
Steps to modify pop-up forms now so that they send contacts to Mailchimp.
Select Forms under Lead Capture by clicking on marketing in the main menu of your HubSpot account.
To send a form to Mailchimp, find it in the forms and click on Actions. Next, choose Edit Form.
In the editor pop-up, choose Options.
In the Push new contacts to your email provider section, click on Select lists.
Select which Mailchimp list(s) to use and save. Update by selecting next in the upper right.
How to Edit Non-HubSpot Forms?
First you have to go back to Marketing and then select the Lead Capture tab and next select Forms from the menu.
Click Actions while your cursor is over the chosen form. To edit Mailchimp lists, choose that option from the selection. To save, choose the Mailchimp list. To this list, the contacts will be pushed.
Does HubSpot Work with Mailchimp?
By linking your HubSpot and MailChimp Accounts, you may add contacts who fill out pop-up forms and other types of forms to your MailChimp lists. If certain prerequisites are met by the Mailchimp campaign, you will also be able to see Mailchimp email actions in contact records.
If I have HubSpot, Do I still Need Mailchimp?
In the end, These are very distinct instruments with quite distinct objectives. Unlike HubSpot, which can merge marketing, sales, content management, operations, and customer support into one platform, Mailchimp is a marketing-only piece of software.