CRM (Customer Relationship Management) software that is coupled with LinkedIn will help you in the current day to better understand your audience data, make better decisions, and ultimately increase Sales. The simplest approach to linking LinkedIn to your CRM system, such as HubSpot, is through LinkedIn.
Save Time, Reduce Errors, and Improve Accuracy
Dancing Numbers helps small businesses, entrepreneurs, and CPAs to do smart transferring of data to and from QuickBooks Desktop. Utilize import, export, and delete services of Dancing Numbers software.
Using LinkedIn, you can find the appropriate businesses and customers, as well as learn about their values and engage them with tailored outreach. HubSpot is a well-known Customer Relationship Management (CRM) software, though, and it may help you improve your marketing and sales campaigns and provide your consumers with a first-rate experience. These two may be integrated to greatly aid firms in identifying and managing their Leads.
This post will walk you through setting up the HubSpot integration for LinkedIn in 3 easy stages. You will receive a quick introduction to HubSpot and LinkedIn. The advantages of setting up the HubSpot integration for LinkedIn as well as its use case examples will be covered in later parts.
About HubSpot
All of your company development data, including Leads, Contacts, Deals, Activities, and others, may be stored on the cloud and subjected to analytics thanks to Hubspot, a marketing, sales, and service software. You may host websites and landing pages with its capabilities, create product-related blogs, and manage connections with your leads and clients.
At every level of the buying process, HubSpot provides a number of tools and services to help customers feel special. A whole set of tools for your marketing, sales, and support teams are provided by the "Hubs" of goods, which are available for purchase individually.
Hubspot claims a comprehensive CRM/Customer Relationship Management platform that is simple to use and provides a wide range of services. Software for sales, inbound marketing, and customer care are all included in this platform, which has five distinct hubs.
The purpose of each tool, which can handle many business processes and is available in one location, is to assist you and your company in increasing conversions.
Hubspot is a cutting-edge CRM software that serves as a one-stop shop for all of your content management, marketing, and customer support requirements. Continue reading to find out more about what Hubspot is and how it functions if you're looking for an internet marketing tool to help you grow your company.
Each "hub" on Hubspot focuses on a certain area of your company. For instance, the inbound marketing tool aids businesses in setting up campaigns to draw sizable amounts of traffic and increase the number of visitors who become paying customers.
Each hub on this platform has a lot of power, which is one of its most attractive features, but integrating all the hubs is when the true magic happens.
About LinkedIn
The biggest professional social network online is called LinkedIn. LinkedIn may be used to discover the ideal position or internship, establish and build professional ties, and acquire the knowledge necessary to further your career. You may use a desktop, the LinkedIn mobile app, or the mobile browser to access LinkedIn.
The business community has its own dedicated social networking platform called LinkedIn. The website's objective is to give registered users the ability to create and maintain professional networks of individuals they are familiar with and trust.
Professionals may use LinkedIn to look for employment, investigate businesses, and learn about developments in their field and network of contacts.
You may identify Leads using LinkedIn, ask to be introduced to them through common connection(s), write notes and tags for Leads, send InMails, and utilize sophisticated Lead and company search tools.
With this application, you can quickly target, comprehend, interact with, and monitor your Leads. Reaching out to elusive B2B buyers who don't pick up the phone or answer emails can be effective using LinkedIn.
By showing your individual professional story via experience, talents, and education, a full LinkedIn profile may help you connect with prospects.
To help governments, businesses, employees, and educators globally balance the supply and demand of the labor market, LinkedIn compiles data from LinkedIn profiles.
These patterns include when people often search for their next career move, job migration trends in particular geographic locations, skills gaps in particular industries, and which cities are "stickiest," or places where employees are least inclined to relocate.
Requirement of HubSpot LinkedIn Integration
Update Information on Down-Loaders
Data improvement is a crucial step in the B2B lead nurturing process for enhancing the lead nurture stream for each Buyer Persona. Gaining additional insight into the lead will guarantee that you precisely match the Persona and deliver a more pertinent stream of content. Leads that complete your download forms will give you some information about themselves, but adding LinkedIn data is a great way to fill in the blanks.
Improved Information on Acquaintances and Faster Data Entry
While there are several technologies for scanning business cards, you have never found them to be very helpful. As a result, you need pen and paper to manually type much of the information on business cards. While it is convenient, it is much better to be able to fill out a small portion of the form while the rest is completed by the LinkedIn and HubSpot Integration.
LinkedIn Found Potential Contacts
Simply click the Prospect button to get them into HubSpot where they are prepared to receive your emails and/or sales sequences.
Workflows with Several Steps
You may create multi-step workflows involving several applications and activities which are driven by AI. When a new task is generated in HubSpot CRM, for instance, you can set up a process that automatically sends a message to LinkedIn. Once the message has been received, the workflow then generates a follow-up task in LinkedIn.
Individual Triggers and Actions
You may design unique integration triggers and actions. This implies that you may create workflows that are tailored to your company's requirements. For instance, you may build a custom HubSpot CRM trigger that notifies your team of a certain occurrence on LinkedIn.
Workflows with Conditions
You may also set up conditional processes based on particular criteria using Connect powered by AI. For instance, you might design a workflow that only sends a LinkedIn message when a specific need in HubSpot CRM is satisfied.
Synchronizing Some Fields
You may build up a custom field mapping if you simply want to sync a subset of the information between LinkedIn and HubSpot CRM. This makes sure that the two apps only sync the information that is required.
A Real-time Sync
Real-time synchronization between HubSpot CRM and LinkedIn is provided by AI. Any modifications made in one app are therefore immediately mirrored in the other.
Benefits of HubSpot LinkedIn Integration
Increase in Productivity
You can automate tedious activities, optimize your workflow, and increase productivity by integrating LinkedIn with HubSpot CRM with Appy Pie Connect, an AI-powered platform. Depending on fresh emails obtained on LinkedIn, automatically create tasks in HubSpot CRM.
Better Collaboration
You can enhance team collaboration by making it simpler for team members to exchange information and keep on top of projects by connecting LinkedIn with HubSpot CRM with Appy Pie Connect powered by AI. When fresh emails are received on LinkedIn, automatically upload updates in HubSpot CRM.
Cost Effective
Since you don't need to employ a developer or buy pricey software, Appy Pie Connect powered by AI offers an economical method to link LinkedIn with HubSpot CRM. Appropriate for startups or small enterprises with tight finances.
Customizable
You may modify your integrations using Appy Pie Connect to meet your unique requirements. Set up filters to exclude particular data, decide which events cause actions to be taken in each app, and more.
Setting is Easy
Even for people with little to no coding knowledge, integrating LinkedIn with HubSpot CRM with Appy Pie Connect powered by AI is a quick and easy procedure. Offers a user-friendly interface for managing your integrations as well as step-by-step guidance for developing and configuring them.
Streamlined Workflow
Your workflow may be streamlined and the time and effort needed to perform tasks decreased by connecting LinkedIn with HubSpot CRM. Create new LinkedIn records automatically whenever a new HubSpot CRM entry is made.
Improve Communication
Collaboration and communication across various teams and departments within your firm may be enhanced by integrating LinkedIn with HubSpot CRM. When a new task is generated on LinkedIn, set up automated alerts in HubSpot CRM.
Enhancement of Data Visibility
You may obtain insights into your company's operations and make better decisions by integrating LinkedIn with HubSpot CRM, which helps improve data visibility. Monitor a project's progress on LinkedIn and see it in real-time in HubSpot CRM.
Increased Efficiency
Integrating LinkedIn with HubSpot CRM helps boost efficiency and productivity inside your business by automating repetitive operations. This can help you save money and time while also lowering mistakes and increasing accuracy in general.
Competitive Advantage
By allowing you to operate more quickly, effectively, and accurately than your rivals, integrating LinkedIn with HubSpot CRM with Appy Pie Connect powered by AI may help your business stand out from the competition. This might assist you in providing your clients with better goods and services, hence boosting their happiness and loyalty.
Working of Hubspot LinkedIn Integration
Clearly Define Your Integration Goal
Before anything, specify your unique demands and objectives. Choose the data you want to sync and the activities you want to automate between the two applications. You may use this to determine the appropriate triggers and actions for your integration.
Use of Appropriate Triggers and Actions
For every app, it provides a broad variety of triggers and actions. Pick the ones that correspond most closely to your integration objectives. Utilize the New Email trigger in LinkedIn and the "Post a Message" action in HubSpot CRM if you want to automatically publish a message in HubSpot CRM each time a new email comes to LinkedIn.
Mapping of the Field Accurately
Make sure to appropriately map the fields while configuring your integration. Make sure the appropriate field in the other app has the data from the first app mapped to it.
Testing of the Integration
To make sure it functions as expected, thoroughly test your integration before turning it on. Send test data to ensure that the two applications are successfully syncing.
Monitoring of Your Integration
Keep an eye on your integration to make sure it keeps running well. Take fast remedial action after keeping a watch out for any error notices or potential problems.
Stay Organize
To guarantee that your integrations are operating correctly, keep them structured. For easier identification and problem-solving, give your integrations meaningful names and labels.
Testing
Before deploying your integration, make sure it has been extensively tested. This will assist you in avoiding any mistakes or problems that can potentially affect your workflow.
Monitoring of Performance
Keep an eye on the integration's performance on a regular basis. Watch any problem logs or metrics that are provided to make sure your integration is functioning properly.
Keep Your Apps up to Date
To maintain compatibility and keep your apps updated. By doing this, you can be sure that your apps will work with any modifications or upgrades made to the integration platform.
Customer Support
If you encounter problems or have inquiries regarding configuring your integration, don't be afraid to ask for help. You may get help to debug any problems and make sure your integration is configured properly from the team or the support teams for your individual applications.
Steps for Hubspot LinkedIn Integration
Setting up a HubSpot Integration for LinkedIn is easy. Given your fundamental knowledge of HubSpot and LinkedIn, you will now examine how you can quickly set up a HubSpot integration for LinkedIn to evaluate your company data. Here is a three-step procedure:
Estimated Time: 5 minutes
Step 1: Go to the Marketplace after Logging into Your HubSpot Account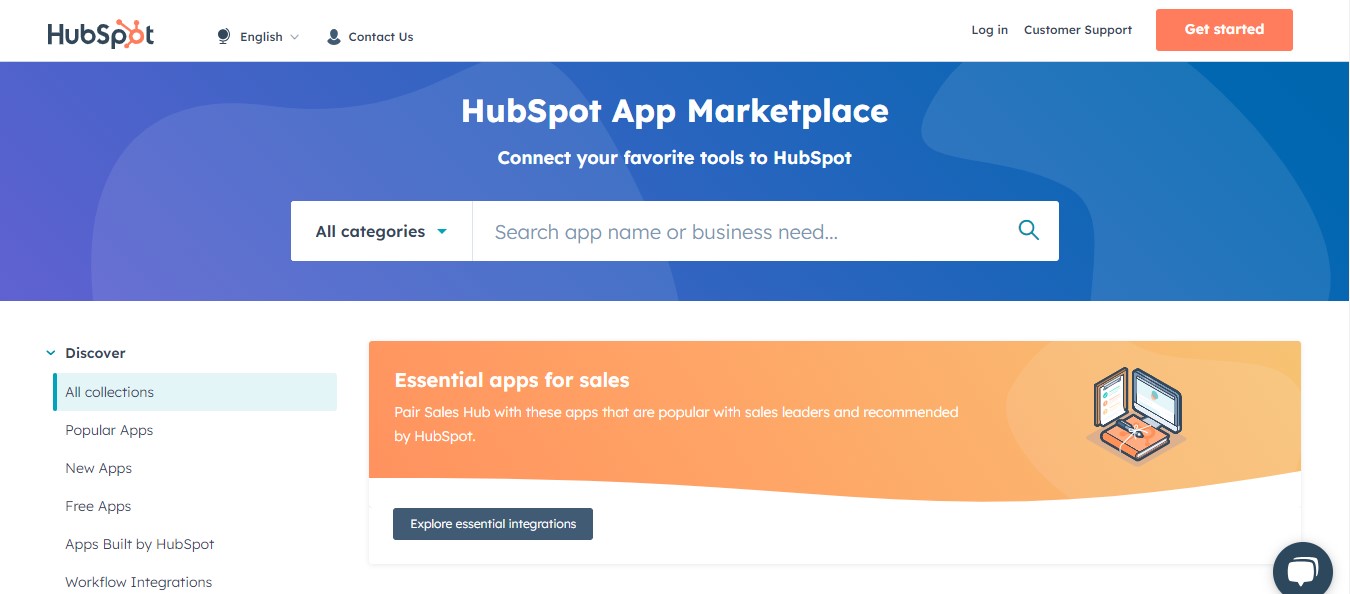 In the main HubSpot account navigation bar, select Marketplace.
Step 2: To Find LinkedIn, Type it into the Search Bar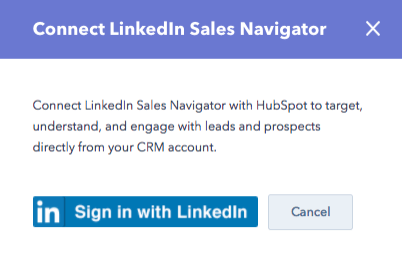 To connect, look for the LinkedIn integration app.
Step 3: Install the Application, then Enter the Necessary Credentials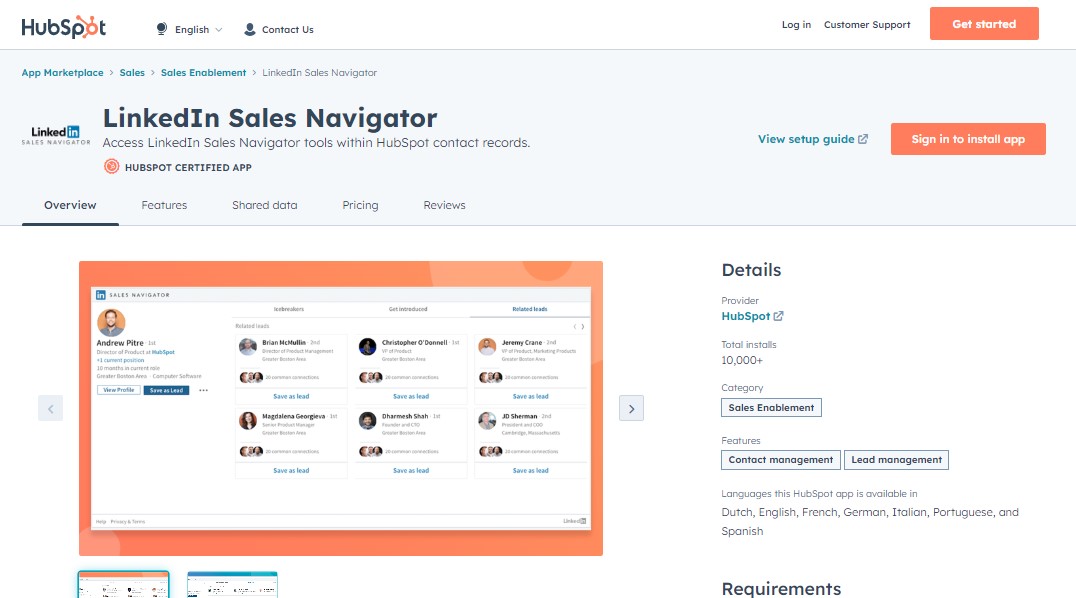 To set up the LinkedIn HubSpot integration, you must adhere to the steps listed below in this phase.
1. Give your LinkedIn credentials as indicated below, then click Install app.
2. Give the identification.
3. Your LinkedIn and HubSpot integration is now operational.
This completes the setup of your LinkedIn integration with HubSpot.
Conclusion
Any company trying to improve efficiency and optimize operations should integrate LinkedIn and HubSpot CRM. With the help of an AI-driven integration platform, you can quickly link your preferred applications and automate operations. It distinguishes itself from other connection solutions with its sophisticated capabilities, such as real-time data synchronization and configurable field mapping. You can concentrate on expanding your company while we help you with the integration of Hubspot Linkedin.
Accounting Professionals, CPA, Enterprises, Owners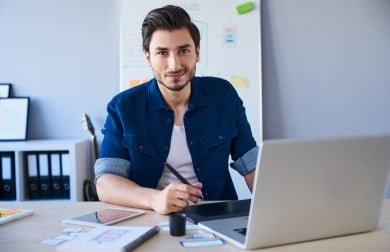 Looking for a professional expert to get the right assistance for your problems? Here, we have a team of professional and experienced team members to fix your technical, functional, data transfer, installation, update, upgrade, or data migrations errors. We are here at Dancing Numbers available to assist you with all your queries. To fix these queries you can get in touch with us via a toll-free number
+1-800-596-0806 or chat with experts.
---
Frequently Asked Questions
How long does it take to build up connectivity between HubSpot CRM and LinkedIn?
The intricacy of the connectivity will determine how long it takes to set up between HubSpot CRM and LinkedIn. Most connections may be set up quickly as it is a user-friendly interface.
Can I customize the fields that are synchronized between HubSpot CRM and LinkedIn?
According to your unique needs, you may indeed alter the fields that are synchronized between HubSpot CRM and LinkedIn. Select the fields you want to sync, then map them to the equivalent fields in the other app.
What happens if I require assistance configuring my integration?
You may get in touch with our support staff for assistance in setting up your integration. They are there to help you with any problems you may have around the clock.
Is LinkedIn and HubSpot integration possible?
You can quickly enable lead synchronization, activate your tracking pixel, and enable ad tracking when you link your HubSpot accounts to LinkedIn Campaign Manager. After you connect, any single image or video-sponsored content ads that generate leads or drive website traffic will instantly transfer to your HubSpot account.
How LinkedIn communications be tracked by HubSpot?
One of the key benefits of syncing your LinkedIn history with HubSpot is having access to all of your discussions in one location. This is a fantastic time saver and a powerful tool for marketing.