The state of business is changing more quickly than ever, and in order to keep up, you must have visibility and control throughout your whole organization. HubSpot NetSuite Integration might be useful in this situation.
Save Time, Reduce Errors, and Improve Accuracy
Dancing Numbers helps small businesses, entrepreneurs, and CPAs to do smart transferring of data to and from QuickBooks Desktop. Utilize import, export, and delete services of Dancing Numbers software.
HubSpot is a CRM tool that facilitates communication, keeps track of your leads, and helps you turn them into paying clients. In order to help your sales and marketing teams make wise business decisions, HubSpot also offers analytical tools. In contrast, NetSuite is an Oracle platform that offers cloud-based applications for enterprise resource planning (ERP), finance, human resources (HR), and other purposes.
Although HubSpot and NetSuite work well alone, it is ideal to use them together. While giving you greater control over your company, HubSpot NetSuite Integration improves the functions of both HubSpot and NetSuite. You may follow the step-by-step instructions in this article to set up HubSpot NetSuite Integration on your own after viewing the advantages of HubSpot NetSuite Integration.
About Hubspot
A software tool for inbound marketing and sales called HubSpot assists businesses in bringing in clients, converting leads, and closing deals. All of your data is synchronized across teams and devices thanks to the platform's cloud architecture, and upgrades are instantaneous and automated.
The goal of HubSpot is to make your entire business run more smoothly, from the first time a potential customer sees one of your social media posts or reads one of your blogs, to the emails you send them, to handing them off to your sales team for their first purchase, to the customer service they get, all the way to them telling their friends about you.
This data is all in one central area, which makes scaling simpler. It also enables your firm to eliminate data silos and have a single source of truth. This final step enables you to prevent data discrepancies and the costly errors (and redundancies) that follow.
HubSpot capabilities let you host web pages and landing pages, write blogs and email sequences, manage interactions with leads and customers, and analyze user activity all while evaluating the effectiveness of campaigns.
With its vast array of capabilities, HubSpot has the power to influence every stage of the buying process. The platform's five "Hubs"-each of which offers a specially selected collection of tools for each function-are where they have dispersed its features. The hubs all function in unison to provide you with a complete set of tools for your marketing, sales, operations, content, and support teams.
About NetSuite
A software startup called NetSuite has created a cloud-based business management platform that is utilized by more than 36,000 rapidly expanding companies worldwide. This platform comprises of a number of programs that aid firms in managing operations, comprehending how well they are doing, and achieving significant cost and efficiency reductions.
The enterprise resource planning (ERP) system of the business controls key operations including finance and accounting, inventories, orders, and procurement. Customers may add features like professional services automation (PSA) to plan and monitor projects, Customer Relationship Management (CRM) for sales, service, and marketing automation, human resources (HR) for employee records, performance management, and payroll, and omnichannel commerce for both online and offline sales. These modules all share a single database.
The NetSuite software as a service (SaaS) model is used. Customers pay a subscription fee to access the technology, but they are not responsible for any system maintenance or underlying infrastructure, including purchasing and configuring servers, installing software, or testing and deploying patches and upgrades. With two upgrades to its software each year, Oracle NetSuite takes care of everything for clients.
In addition to saving money, doing away with on-premises solutions also frees up staff to concentrate on the goals of the firm and provide for consumers.
The SaaS model also offers scalability, allowing businesses to expand features as needed without worrying about the availability of employees or equipment.
Key Features of Hubspot NetSuite Integration
Data Sync in Both Directions
By synchronizing updates, new records, and existing data across HubSpot and NetSuite, you can keep both systems up to date. Sync customers, businesses, inventory items, opportunities, and more from NetSuite to HubSpot. With Operations Hub Starter or Professional plans, you may make modifications to your default field mappings or create your own custom field mappings.
Create Sales Orders in NetSuite
To allow sales representatives to begin the further steps in the fulfillment process without leaving HubSpot, create a NetSuite sales order and fill it up with all the necessary details. By utilizing a HubSpot deal process or a HubSpot deal record, you may automatically create sales orders.
Completing the Sales and Marketing Cycle
Use NetSuite information to segment your database, customize marketing emails, or send emails on a lead's behalf. NetSuite provides revenue information from closed-won chances to HubSpot when sales representative's close leads in order to link each marketing effort to actual sales.
NetSuite includes HubSpot
Without leaving NetSuite, use HubSpot's features. The HubSpot embed functionality gives you access to HubSpot contact, company, and deal information and enables you to automate these records directly from NetSuite.
Requirement of Hubspot NetSuite Integration
Your marketing and sales channels may be integrated with other crucial company operations with HubSpot NetSuite Integration. As a result, it is easier to see all that is going on and what has to be done.
You may conduct analytics on the combined dataset using your business development data, such as Leads, Contacts, Deals, Activities, Reps, etc., in conjunction with your cloud-based Enterprise Resource Planning (ERP), Finance, E-Commerce, Manufacturing, and Services Automation data.
The HubSpot NetSuite Integration is a 2-way setup that requires input from both endpoints. Depending on your needs, you may "turn on" or "turn off" the sync after integration.
After customizing, you may decide whether you want a 1-way data flow or a 2-way data sync where both pieces of software share each other's data. Your Hubspot instance can have conditional access thanks to NetSuite.
The "HubSpot Sync Role" may only be accessed by staff members who have been given it. Others who do not need to b
Advantages of Hubspot NetSuite Integration
Your ERP and CRM data cannot communicate with one another if HubSpot NetSuite Integration is not used. Because of this, it is more difficult to identify trends in revenue data and communicate these insights to go-to-market teams regarding the real ROI of their efforts.
An integration between NetSuite and HubSpot might be challenging, but it has many advantages for your company.
It Connects Useful Customer Data for Easier Workflows
By connecting customer data to HubSpot, you can increase your lead intelligence. You may view information about them, including their status and sales representative. Your workflow, content personalization, and smart lists may all be improved thanks to the connection.
It Offers Greater Funnel Visibility
The benefit of integrating NetSuite and HubSpot is the increased funnel visibility you get from combining NetSuite and HubSpot contacts. Your team will have a deeper understanding of the whole sales process, from first contact and marketing through conversion and renewal, when data from the two systems can be integrated together.
It instantly Connects NetSuite to HubSpot Lead Data
As soon as you begin integrating, you can start collecting lead data and giving your sales team more substantial data to measure and project performance. However, you will only see data that is integrated and subsequently updated. You must commit some actual time and money in order to examine your prior performance, which is essential for precise benchmarking and evaluation.
It Provides Stronger Lifecycle Revenue Reporting
You may track leads after they've been converted into customers by integrating NetSuite customer information with HubSpot. This helps you gain a better knowledge of the impact that client's acquisition will have on your business as well as your customer acquisition cost (CAC), CAC payback duration, and final LTV/CAC ratio.
Prioritizing Your Tasks
You can give your clients and prospects a priority based on how they interact with your business thanks to the HubSpot NetSuite connection. The comprehensive database aids you in pursuing the transactions that are most likely to result in the desired outcomes.
Syncing Up Your Business Procedures
Several different business processes are covered by the HubSpot and NetSuite combo. Your company operations for sales, marketing, customer service, finance, production, distribution, and other areas will be more aligned if the two have a strong integration. Additionally, the integration enables you to adapt every procedure to what your consumers want.
Working of Hubspot NetSuite Integration
Businesses utilize the well-known software platforms HubSpot and NetSuite for various objectives. HubSpot is most recognized for its marketing, sales, and customer relationship management (CRM) capabilities, whereas NetSuite is an enterprise resource planning (ERP) system that handles a variety of corporate operations, including financial management, inventory management, and e-commerce.
The most common methods for connecting HubSpot and NetSuite are through third-party integration tools or bespoke programming. Here is a general description of how this integration may function:
Select a Method for Integration:
Tools for Third-Party Integration: There are third-party integration platforms like Zapier, Tray.io, or Celigo that are adept at fusing several software programs together. These technologies enable HubSpot and NetSuite data synchronization and workflow configuration without the need for extensive bespoke programming.
Custom Development: You may decide to construct a custom integration utilizing HubSpot and NetSuite's APIs (Application Programming Interfaces) if you need a more complicated or customized integration.
Goals for Integration:
Choose the processes and data that you wish to sync between HubSpot and NetSuite. This might involve synchronizing customer information, sales prospects, and data from marketing campaigns.
Integrate NetSuite and HubSpot:
Create a link between HubSpot and NetSuite using the specified integration technique. To specify the trigger events in HubSpot and the related actions in NetSuite, for instance, you would construct a "Zap" in Zapier.
Maps of Data and Data Transformation
Lay out the details of the data mapping between the two systems. Data may need to be transformed to ensure compatibility with both systems.
Workflow Automation
Create automated processes that cause actions in one system in response to occurrences or modifications in the other. For instance, you may build a comparable customer record in NetSuite when a lead in HubSpot reaches a particular step.
Handling and Monitoring Errors
To deal with any problems that can occur during data synchronization, provide error handling techniques. Keep an eye on the integration to ensure it functions properly.
Evaluation and Validation:
Test the integration thoroughly to make sure that data is sent properly and that workflows are operating as intended.
Compliance and Security:
Ascertain that private information is handled securely and that the integration complies with all applicable data privacy laws (such as the GDPR and CCPA).
Supporting Evidence:
For users who will be using the integrated systems, training and support should be provided along with documentation of the integration process.
Constant Upkeep:
As system needs, software upgrades, or business procedures change, continue to monitor and manage the integration to take appropriate action.
Steps for Hubspot NetSuite Integration
It's time to set up HubSpot NetSuite Integration independently now that you understand the fundamentals of both HubSpot and NetSuite and understand the significance of this integration. To configure HubSpot NetSuite Integration, adhere to the procedures listed below:
First Step: Open REST APIs for NetSuite
For the HubSpot NetSuite Integration to be coordinated, HubSpot will make calls to the NetSuite REST APIs. Enabling REST Web Services, OAuth 2.0, and Server-side RESTlets in your NetSuite account will thus be the first step. To activate NetSuite REST APIs, follow these steps:
Open a NetSuite account and log in.
Select Enable Features from the menu after clicking Company under Setup.
Suite Analytics Workbook should be enabled under "Analytics".
Enter SuiteCloud and turn it on.

Web Services for Soap
RESTP Web Services
By-Token Authentication
Client Suitescript
Second Step: Installation of Pre-Packaged Set of APIs
A pre-packaged collection of APIs known as the "Hubspot Sync Bundle" will aid with HubSpot NetSuite Integration. To install this pre-packaged group of APIs, follow the instructions below:
Select the Search & Install Bundles option from the menu by going to Customization and then SuiteBundler.
In the screenshot below, click Install after searching for "Hubspot Sync Bundle". After a short while, you will notice a green check in the Status column, signifying a successful installation.
Step 3: Allow Selective Access to Your Users
Giving certain of your NetSuite users the "Hubspot Sync Role" will provide selective access for those who need to examine the Hubspot data; not all users of your NetSuite instance will need to do so. To grant restricted access, take the actions listed below:
Select Employees from the list.
You must go to Search after leaving Employees.
Click Edit after finding the users that require access for Hubspot NetSuite Integration.
Access tab should be selected.
Search for "HubSpot Sync Role" among the various assignable roles in the role search and then choose it.
As seen in the image below, click Add before clicking Save.
Step 4: Locate Your NetSuite ID, Access Token and Secret
You'll be prompted by Hubspot to provide your NetSuite Account ID, Access Token, and Secret. To find them, follow the procedures listed below:
Soap Web Services Preferences may be found by going to Setup and Integration and clicking there.
Copy the Account ID so that you can see the Primary Information area on the top left.
Access Token and its associated secret, which functions like a password, must also be created. Click Access Tokens and then navigate to New once you reach Set Up, and from the setup menu select Users/Roles.
Following that, NetSuite will ask you which application you need to create a "Access Token" and "Secret" for.
Your target role will be HubSpot Sync Role if you choose HubSpot Sync as the target application.
Keep your Token ID and Token on hand for further usage.
Step 5: On Your HubSpot Account, Install NetSuite
Upon logging in to your Hubspot instance, choose "App Marketplace" by clicking the "Marketplace Icon" in the main navigation bar. Type "NetSuite" into the search bar, locate the relevant app, then select "Install App". There will be a dialog box.
Step 6: Link to NetSuite
Click the "Connect to NetSuite by Oracle" button after entering your NetSuite login information in the dialog box that displays.
You have now successfully set up your integration. The choice of one-way or two-way sync for your data is a very helpful tool offered by Hubspot. Furthermore, you may "Turn On" and "Turn Off" your sync as desired.
Step 7: Activating the HubSpot and NetSuite Synchronization
You will need to activate the sync after a successful HubSpot NetSuite Integration. To activate the sync, take the actions listed below:
Select "Connected Apps" from the list of options after clicking the "Marketplace Icon" in the "Manage" section.
"Set up your sync" by selecting "NetSuite"
You may choose which Hubspot NetSuite Integration objects to sync, such as Companies, Contacts, Individual Customers, etc., on the "Choose an Pbject to Sync Page" that will display.
In the screenshot below, click Next after selecting the radios for the items you want to sync.
Step 8: Stop Synchronizing HubSpot and NetSuite
Follow these instructions if you need to stop the HubSpot NetSuite integration's sync for any reason:
Enter Hubspot and choose the "Main Navigation" tab.
Select Connected applications under Marketplace and then Manage.
Select Actions and then Abandon sync
Click "Turn off Sync" in the confirmation window, as seen in the figure below.
Simply select Edit sync settings and then Turn on sync whenever you wish to enable sync once more.
Conclusion
You were introduced to HubSpot NetSuite Integration in this post, which also included a detailed, step-by-step tutorial for configuring HubSpot NetSuite Integration. The significance and advantages of HubSpot NetSuite Integration were also discussed. If you need assistance, please contact us and a member of our staff will help you.
Accounting Professionals, CPA, Enterprises, Owners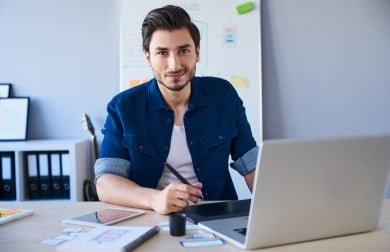 Looking for a professional expert to get the right assistance for your problems? Here, we have a team of professional and experienced team members to fix your technical, functional, data transfer, installation, update, upgrade, or data migrations errors. We are here at Dancing Numbers available to assist you with all your queries. To fix these queries you can get in touch with us via a toll-free number
+1-800-596-0806 or chat with experts.
---
Frequently Asked Questions
Does NetSuite have HubSpot integration?
Yes, NetSuite and HubSpot have a bidirectional integration that allows for the synchronization of opportunities, clients, businesses, inventory, and other data.
Is there no Cost to Integrate NetSuite with HubSpot?
The data integration is free. Simply install the NetSuite App by visiting the HubSpot Marketplace while signed into your account. Nevertheless, you still need to buy NetSuite. You'll probably discover that upgrading to a HubSpot Pro or Enterprise subscription is required to acquire the level of reporting granularity you need. Depending on the demands of the business, higher-tiered plans range in price from $300 to $3,600 per Hub.
What kind of CRM is HubSpot?
A functioning CRM is HubSpot. The business positions itself as an "all-in-one" platform that enables teams to monitor and streamline business procedures for the marketing, sales, service, CMS, and operations areas. Marketing Hub, Sales Hub, and other "hubs" are offered by HubSpot and are specific to each function. Operational CRMs like HubSpot are a good fit for SaaS companies with a linear sales process.