Your productivity can increase and your process can be made more efficient by HubSpot Zendesk Integration. By connecting these two programs, you may automate routine tasks, reduce manual work, and enhance team cooperation.
Save Time, Reduce Errors, and Improve Accuracy
Dancing Numbers helps small businesses, entrepreneurs, and CPAs to do smart transferring of data to and from QuickBooks Desktop. Utilize import, export, and delete services of Dancing Numbers software.
A variety of advantages can result from combining HubSpot and Zendesk, regardless of whether you run a small business or are a part of a major corporation. It automatically maps the data fields between the two applications, removing the need for human data entry and lowering the likelihood of mistakes.
A variety of pre-built connectors and automation processes for Zendesk and HubSpot are also available, and these may be modified to match your unique needs. As a result, you may build up the workflows to the cause of actions in one app depending on the occurrences in another app, or you can develop automated processes that can operate automatically in the background without any user input.
You may further improve your process, lower mistakes, and boost productivity by using both. Delivering on customer expectations is made simpler by integrating Zendesk with HubSpot. Through this connection, you may view current CSAT and ticket data related to your Zendesk clients in the HubSpot user experience.
By building new customer lists based on ticket tags and processes using Zendesk ticket attributes, your marketing team can turn its focus toward customers. Give your team the tools they need to provide better personalized marketing without switching between different tools.
HubSpot is an inbound marketing software platform that assists businesses in bringing in customers, converting leads, and attracting visitors. Software for inbound marketing is offered by HubSpot. It features, among other things, tools for landing pages, search engine optimization, content management, online analytics, and social media marketing.
Overview about HubSpot
A prominent inbound marketing and sales platform, HubSpot is renowned for its approachable user interface and a collection of tools made to draw in, keep, and delight clients. HubSpot provides services including marketing automation, content production, lead generation, social media management, and email marketing. Due to its accessibility and cost, it is especially well-liked by small and mid-sized organizations.
Businesses may use the HubSpot platform to connect with their customers, leads, and evangelists. Businesses may make use of the skills it has for services, marketing, and sales. By hosting landing pages and websites, constructing email sequences and blogs, and managing lead and customer interactions, these technologies may assist businesses in managing their connections with leads and consumers. HubSpot may also be used by organizations to track user behavior and evaluate the success of their marketing campaigns.
Your social network advertising activities may be tracked using HubSpot for impressions, clicks, and ROI (Return on Investment). HubSpot allows you to design tailored email marketing campaigns and track their effectiveness. These HubSpot-related actions frequently produce a ton of data, which is an excellent source of knowledge that might help you develop effective marketing strategies in the future. You could pick out helpful pointers for drawing in and maintaining customers, gain a deeper understanding of your clientele, etc. As a result, the company will expand and revenues will increase.
Both your landing pages and the entirety of your website may be hosted by HubSpot Tools. Along with offering support for the development of blogs and email marketing, this platform can help you handle integration with your leads and customers. Your marketing's effectiveness is assessed by HubSpot. Better more, you can keep an eye on customer behavior and adjust your goods and services to better satisfy their needs.
Overview about Zendesk
Zendesk is a platform for customer assistance that enables communication with customers through any channel at its heart.
The top cloud-based customer service platform in the world, Zendesk gives companies a centralized platform to enhance their customer care, support, and experience across many channels, including email, social media, and help desks.
Whether your customers prefer to connect via phone, chat, email, social media, or any other channel, Zendesk unifies all of your customer interactions onto a single, simple platform. This makes it simple to keep track of all of your support requests, respond to inquiries quickly, and assess the efficiency of your customer service agents.
The majority of the features you'll need to utilize will operate straight out of the box with Zendesk's products, which are simple to set up and use quickly.
In addition, Zendesk's platform includes all the Customer Relationship Management (CRM) features you want on an industry-leading cloud platform, so regardless of whether you are a rapidly expanding startup or an established company trying to raise the bar, Zendesk can scale to meet your requirements.
You owe it to yourself and your business to check at Zendesk if your firm has had trouble keeping up with customer support requests (for example, your initial response times aren't great).
The ticketing system from Zendesk excels at serving as a centralized inbox for all of your customers' inquiries and grievances.
They make it simple to manage client concerns and interactions so that you may respond to inquiries and solve issues more rapidly by combining requests from email, chat, Twitter, etc.
For smaller businesses, this may be a straightforward FAQ page; if your product line is more complicated, it might be a wiki with dozens or hundreds of linked pages.
You may improve and deepen your client interactions by creating online communities around your business and goods.
Need of HubSpot Zendesk Integration
Multi-Step Workflow
You may create multi-step workflows involving several applications and activities with it. When a new task is generated in Zendesk, for instance, you may set up a process that automatically sends a message to HubSpot, and when the message is received, it produces a follow-up task in HubSpot.
Custom Triggers and Actions
You may design unique integration triggers and actions with it. This implies that you may create workflows that can be customized according to your company's requirements. For instance, you might design a custom trigger to notify your team in Zendesk whenever a certain HubSpot event takes place.
Conditional Workflow
You may also set up conditional processes based on particular criteria by using it. For instance, you might design a workflow in Zendesk that only sends a message to HubSpot when a given need is satisfied.
Syncing Specific Fields
You may set up custom field mapping in it if you simply want to sync a subset of the information between HubSpot and Zendesk. This makes sure that the two apps only sync the information that is required.
Real Time Syncing
Real-time synchronization between HubSpot and Zendesk is provided by it. Any modifications which can be made in one app are therefore immediately mirrored in the other app.
Benefits of HubSpot Zendesk Integration
Using fresh emails received in HubSpot, automatically generate tasks in Zendesk.
When new emails are received in HubSpot, automatically post updates in Zendesk.
Suitable for the startups or small companies with their tight finances.
Select the events for you that each app uses to initiate an action, create filters to exclude certain data, and much more.
It helps you in Providing a user-friendly interface and step-by-step guidance for developing and configuring your integrations.
Automate the process of adding new HubSpot records whenever a new Zendesk entry is made.
When a new task is generated in HubSpot, set up automatic alerts in Zendesk.
View a project's progress in real time in Zendesk and track its development in HubSpot.
This can help you in saving your money and time while also helps in lowering mistakes and increasing accuracy in general.
This might assist you in providing your clients with the better goods and services, hence it helps in boosting their happiness and loyalty.
Integrating Zendesk and HubSpot may boost efficiency and productivity inside your company by automating repetitive operations.
Your company will gain a competitive edge by integrating Zendesk and HubSpot because you will be able to do your task more quickly, accurately, and efficiently than your rivals.
You may obtain insights into your company's operations and make better decisions by integrating HubSpot with Zendesk to improve data visibility.
Working with HubSpot Zendesk Integration
An overview of how the HubSpot-Zendesk connection normally operates is provided below:
Setting of Account
You'll need accounts with Zendesk and HubSpot to get started.
To establish integrations on both systems, confirm that you have the required access and permissions.
Integration Configuration
Access the Zendesk and HubSpot integration settings.
Authenticate each other and link the two platforms. Giving API keys or other authentication information is typically required for this.
Data Sync
It is possible to sync customer information, contact details, and support ticket information between HubSpot and Zendesk.
Their information may be updated to HubSpot and linked to their Zendesk support history whenever a new contact or customer interacts with your website or support channels.
Automation and Workflow
Create automation rules or workflows that cause certain activities in response to certain circumstances.
You may configure rules, for instance, to add a new contact to HubSpot whenever a support issue is filed in Zendesk, or vice versa.
Lead Scoring and Customer segmentation
Lead scoring and customer segmentation tools are frequently available through HubSpot. Lead scores may be influenced by Zendesk data, which includes support interactions and ticket history, and you can categorize your contacts in accordance with it.
Alignment of Sales and Marketing
Integrate customer service information from Zendesk with your HubSpot sales and marketing initiatives.
In order to further personalize their interactions, the sales and marketing teams' alignment enables them to have a more complete perspective of consumers and leads.
Report and Analytics
Strong reporting and analytics features are provided by both HubSpot and Zendesk.
To acquire insights into client behavior and satisfaction, you may integrate these platforms to build unique reports that mix data from both systems.
Engagement of Customer
Make better use of the combined data to interact with consumers.
Based on a customer's previous support contacts, you might, for instance, send targeted marketing emails or follow-up support messages.
Visibility of Support Ticket
It is simpler to give individualized help when customer service representatives have direct access to contact and lead information from HubSpot within Zendesk.
Continuous Updates and Maintenance
To benefit from new features and advancements, keep an eye out for HubSpot and Zendesk integration updates and improvements.
Steps for HubSpot Zendesk Integration
Be sure that You are the Authorized Person and You have Necessary Permissions
Make sure you have access and the right permissions to set up integrations in both HubSpot and Zendesk.
Create an Account and Sign in
Create Accounts on Zendesk and HubSpot, if you haven't done so before, and log in.
Accessing of Integration Setting
With HubSpot:
Go to the HubSpot account you created.
In the top right corner, click on the Settings icon.
Click "App Marketplace" under "Integrations" on the left sidebar.
With Zendesk:
Register for a Zendesk account.
Navigate to the "Admin" area (gear icon).
Select "Marketplace" from the "Apps" menu.
Search for Zendesk Integration
Search for "Zendesk" or the exact Zendesk integration you wish to utilize in the Zendesk Marketplace or HubSpot App Marketplace.
Build a Connection with Integration
Locate and choose the desired Zendesk integration.
Installing or connecting the integration requires following the on-screen directions.
For the connection to be established, you might need to give API keys or other authentication information.
Configure the Settings of Integration
After the integration is established, adjust the parameters to determine how information should go between HubSpot and Zendesk.
This could come with choices for synchronizing contacts, businesses, help desk tickets, and more.
To make sure that data is properly transported between the two systems, configure field mappings.
Enable Automation and Workflows
Create automation rules or workflows to set off certain events or circumstances to start certain activities.
When new support tickets are opened in Zendesk, for instance, you may automatically create HubSpot contacts.
Testing of Integration
It's crucial to verify the integration after configuration to make sure that data is flowing properly and automation rules are operating as intended.
Make test cases to ensure the correct syncing of contacts, tickets, and other data between the two systems.
Maintenance and Monitoring
Watch the integration closely to make sure it's functioning properly.
Check often for HubSpot and Zendesk updates and enhancements to the connection.
Documentation and Training
To guarantee that the team members utilizing the integrated systems are aware of how the integration functions and how to take use of its capabilities, give documentation and training to them.
Security and Data Privacy
The integration must adhere to the security and data protection rules of your company.
To safeguard sensitive data, take into account access restrictions and permissions.
Support and Troubleshooting
Have a plan in place for resolving any problems that may occur during or following integration.
Contact HubSpot and Zendesk support or look for advice in their respective communities.
Your efforts in sales, marketing, and customer care may all benefit from integrating HubSpot into your company's operations. A complete set of tools for managing customer interactions, lead generation, marketing automation, and analytics are available from HubSpot. HubSpot may streamline your operations and provide you a comprehensive picture of your clients and prospects when integrated well.
Careful planning, interaction with other tools and platforms, and continuous maintenance are required for HubSpot to be successfully integrated into your company ecosystem. Think about your unique company objectives to get the most of the integration.
You learned about HubSpot and Zendesk in this article. The detailed instructions for configuring the HubSpot Zendesk Integration are provided in the post's following section. It might be challenging to extract complex data from a variety of free data sources, like HubSpot, but we are here to help.
Accounting Professionals, CPA, Enterprises, Owners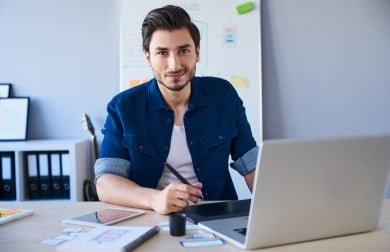 Looking for a professional expert to get the right assistance for your problems? Here, we have a team of professional and experienced team members to fix your technical, functional, data transfer, installation, update, upgrade, or data migrations errors. We are here at Dancing Numbers available to assist you with all your queries. To fix these queries you can get in touch with us via a toll-free number
+1-800-596-0806 or chat with experts.
---
Frequently Asked Questions
Does Zendesk Outperform HubSpot?
Compared to HubSpot, Zendesk offers a system that is more scalable and expands with each firm along the way. When compared to Zendesk, HubSpot falls short in terms of features and capabilities for the customer support use case.
What is Integration with Zendesk?
The Zendesk Integration Services (ZIS) are a collection of services that make it easier to create and manage integration for Zendesk. This might involve synchronizing data between Zendesk and external systems, giving Zendesk apps a backbone (business logic), or starting automated procedures in another system.
Does Zendesk Function as a CRM Tool?
Zendesk Sell is a powerful, contemporary sales CRM that enhances small firms' productivity, workflows, and pipeline visibility. Usability and CRM best practices are given first priority, assuring strong adoption among your workforce and a high rate of return on investment.
What Kind of Platform is Zendesk?
AWS-native Zendesk SunshineTM is an open and adaptable CRM platform. Give developers and administrators the resources they need to create the greatest user experiences by connecting all of your customer data, regardless of where it is stored.
Do the Fields that Sync between HubSpot and Zendesk allow for Customization?
Yes, You may alter the fields that are synced between HubSpot and Zendesk to suit your particular requirements. Select all the fields that you want to sync and then map them to the equivalent fields in the other app.