Familiar with companies saying your data is secure in the cloud? Well, were you thinking about a clear blue sky and white cotton-like clouds! That is not the case when companies use this particular statement. To understand what Cloud is in terms of various firms, and get in-depth information about further related terms. This blog is the right place for you to settle about building curiosity.
Mainly most of these companies believe in using much fancier words while setting foot into the working industry to stand out and establish at their level best. Therefore, such companies go in involving catchy words, or short attractive slangs such as Internet of Things, Huge Data, Cloud or 5G, etc. The most used among them is "Cloud", now what does this word exactly signify? To know more, follow the blog:
Whenever the saying, "the data is secured in the cloud" comes on the surface, it does not denote that it is saved in the wind. It means the data is stored somewhere or a lot of different places and this combined network of servers particularly finds and delivers what is needed.
Now, we have a clear picture of what a cloud is. Let's switch to know what is meant by Cloud Computing.
What Exactly is Cloud Computing?
The term "Cloud Computing" was coined by Compaq Computer Corporation, this particular term indicates a way of accessing services over the internet rather than through the computer. This further includes that you can access data, applications, and all kinds of information through diverse locations with the help of the cloud.
It adds to the excitement to know that you can access the above-mentioned information throughout locations, i.e; whether you are comfortable working from home or are hopped on a flight to some other country because it's all available online.
If you wonder what cloud is used for? Well, Cloud serves as a boon to all business sectors quite gracefully. All firms use the cloud mainly for maintaining day-to-day tasks that include virtual desktops, data protection, customer facing-applications, or, data analytics. With excellent flexibility traits and adaptable qualities, organizations of every size and particularly firms present in every sector use cloud computing.
Some Benefits of Cloud Computing for Various Organizations:
Among the most significant advantages of cloud computing is, for example:
A. Scalability:
Cloud Computing allows you to change available services, users, etc, along with allowing a few cloud services to provide automatic scaling, further putting more focus on customer experience rather than on capacity planning.
B. Accounting:
It allows IT infrastructure to be categorized as an operating cost rather than a capital expenditure.
C. Trustworthiness:
This dedication to continuous improvement makes them dependable in terms of excellence standards.
D. Convenience:
Cloud computing accelerates and simplifies the storage, information extraction, and exchange of information.
You Can Also Read: How Does QuickBooks Hosting Work?
What is the Process of Cloud Computing?
The benefits shed light on how important cloud computing is, now let's move on to understand how exactly cloud computing works.
If you are aware of how puzzles work. To put it simply, cloud computing is a simple three-step puzzle combination.
The following steps are as follows:
Step 1: The first step is, all Cloud service providers keep data and applications that too on physical machines in data centres.
Step 2: Now, the Users certainly have the access to those assets.
Step 3: The internet instantly makes connections between providers and users across long distances.
The Companies, who used to be concerned about scaling, security, general upkeep, or upgrades, now have changed their work motto. They are much more concerned and focused on technical logistics issues, further keeping in mind to offer remarkable customer service.
This radically alters and clarifies how businesses approach their information technology systems.
For a better understanding, let us look at what cloud computing at work does.
Cloud computing can help with enhanced security and streamlined data entry, as well as time-saving automation, in these and innumerable other business use cases.
Cloud computing serves just as a blessing in all working sectors because it keeps the data intact. The data stored in the cloud can be accessed anywhere with the help of the internet. There are zero-to-no chances of losing the data stored in the cloud.
Cloud Computing mainly has four different types, all laid out carefully taking into consideration how they function.
Types of Cloud Computing
Various Types of Cloud Computing are listed as follows, one can follow through and choose the suitable type for one's usage.
A. Private Cloud:
This type of cloud can be also referred to as corporate clouds, On-premise clouds, and internal clouds. This particular type allows organizations, universities, or corporations to completely hold the hosting authorities of a cloud underlying infrastructure.
When a user is holding the use of a Private cloud, the user can host it either in any remote location or on-site, it depends accordingly. Making it a more favored cloud.
B. Public Cloud:
In this particular type of cloud, the Third-party cloud software vendors go with owning and further operating public clouds for mainly the use of the public.
The Public cloud has a hold over all the rights and power over a cloud's infrastructure, namely hardware as well as the software.
This further allows the clients to individually own the applications and data which has been stored in the cloud.
C. MultiCloud:
When an organization comes into existence that is using multiple clouds all from different providers, this type of cloud is known as MultiCloud.
As the name suggested, Multi Cloud brings in various added features that overpower the other types of clouds. One of the best potential features that make this type of cloud stand out among others is, users are flexible to go on the mix and matching functionality.
This particular type of cloud is preferred by multinational corporations for an easy-flowing working pattern and data security.
D. Hybrid Cloud:
If you land in the category of always finding and savoring the best of both worlds. This is the right choice of the cloud for you.
Public clouds are exclusively used to cater to influxes in computing demand, whereas Private clouds are moreover used for sensitive and complex functions, with data applications often flowing in unison between them. Hybrid Clouds combine these both and provide the best of these.
Which further, offers greater flexibility without requiring agencies to jettison current infrastructure, compliance, and confidentiality?
There is usually a very thin line between the bifurcation of the type of cloud used and the cloud computing service being used. The type is different from the cloud computing service. Hence, it is quite important to know the difference and be able to opt for the correct service.
Cloud computing comes with mainly three types of services. Follow the below-listed information to know more:
These three main cloud computing services. Namely, these are
Software as a Service (SaaS)
Infrastructure as a Service (IaaS)
Platform as a service (PaaS)
In this blog, we will be mainly discussing what cloud computing Software as a Service (SaaS) means. To understand it better follow the information presented:
What does Cloud Computing Software-as-a-Service(SaaS) mean?
Software as a Service or known as SaaS in short is a sharp and cloud-based method of providing software to users. Cloud Computing SaaS delivers complete, consumer-ready applications over the internet, playing a great role in saving technical staff a considerable amount of time.
Instead of purchasing and installing an application, SaaS users subscribe to it. A SaaS application can be accessed and then used from any compatible device through the use of the Internet. The vendor is solely responsible for maintenance and troubleshooting.
Software programs usually go on to perform specific functions that are usually creative to use, and frequently include extensive customer support. Users are also flexible to customize apps to meet their needs.
SaaS applications include online email applications that users access through a browser, such as Gmail and Office 365. The distinction between SaaS and software installation on a user's computer is analogous to the distinction between streaming a TV show online and purchasing all seasons of the TV show on DVD.
Listed Below are a Few Advantages of Cloud Computing SaaS:
Usually, the benefits of SaaS frequently outweigh the drawbacks for modern businesses and users.
1. Automatic Software Updates:
SaaS alters the need for timely updates and installations because with SaaS the application is constantly updated and modified by the SaaS provider.
2. Cost Alteration:
SaaS goes to cut down the extra expenditure on IT costs and infrastructure. The SaaS provider handles the data centres and infrastructural facilities that support the application, as well as the application itself.
3. Easy and Restriction-free Access:
SaaS holds easy accessibility records. Users can use it on any device and from any remote location from all over the world. SaaS applications provide a great deal of flexibility – businesses can allow employees to work from anywhere in the world, and users can access their files regardless of where they are.
One more plus point is that users do not need to reinstall SaaS applications or purchase new licenses each time they switch to a new device.
4. Comfortable Sacilibilty:
As usage grows, the SaaS provider manages to scale up the application, such as having to add more database area or computation power.
All the above-mentioned advantages prove SaaS as the best and one of the most used and favored Cloud Computing services.
Now that we are clear with all the basics, let us switch to know what hosting is. And how Cloud hosting presents us with its advantages.
What does the Term Cloud Hosting Indicate?
The term "Cloud hosting" specifically tunes around and allows applications and websites to be accessed via cloud resources.
Solutions, unlike traditional hosting, are not deployed on a single server. Instead, the application or website is hosted by a network of connected virtual and physical cloud servers, allowing for greater flexibility and scalability.
Simply put, Cloud Hosting can be described as a pool of website servers. It can exist in a single server rack as well as a massive pool of servers spread across multiple cloud data centres and time zones. In Cloud Hosting if one server goes down, no information or capacity is lost. This also means that all your data, applications, email, or software are accessible anywhere on the go.
What is the Process of Cloud Hosting?
Virtualization is used to power cloud hosting. It is a technology that divides a physical server into several virtual machines known as cloud servers.
Second, these are then linked together to form a single network for hosting a website. This type of hosting is also known as cluster server hosting due to its interconnected cloud structure.
Why is Cloud Hosting Better than Traditional Hosting? Why use it?
To know the answer to this, why? Let us look at the advantages Cloud Hosting brings into the picture.
Some Important Advantages of Cloud Hosting are as follows:
1. Top-notch Data Recovery and Backup:
With Cloud Hosting Data can be automatically backed up with the use of a cloud hosting multi-server setup. This allows for quick and easy disaster recovery.
2. Enhanced Group Collaboration:
With improvement in both versatility and performance in the workplace. Cloud Hosting allows users to access and function properly on the same files or applications from anywhere in the world.
3. Upgradation in Security Reasons:
Cloud service vendors also offer highly secured and encrypted solutions, data isolation, backup recovery, identity management, firewalls, and storage segregation. Cloud Hosting comes with an organized structure of multiple layers of security, along with network, data as well physical security. This makes Cloud Hosting highly reliable.
4. Boosted Server Uptime:
With the direct correlation of the website and the server uptime. If there is a failure with one server, with cloud hosting another server in the cluster takes over by default, maintaining a smooth running with the entire process.
5. Cloud Hosting is Environment Friendly:
Cloud services are used to their full capacity, saving energy and the environment. By eradicating any need to maintain in-house servers, cloud hosting reduces a firm's carbon footprint.
All the above-listed advantages prove that Cloud Hosting sits firm and is a very reliable resource.
Now that we are all enlightened about what cloud hosting is and what cloud computing Saas is, let us know more about how different these two are.
Differences Between Cloud Hosting and Cloud Computing SaaS
Tabular representation of the difference between Cloud Hosting and Cloud Computing SaaS:
Cloud Hosting
Cloud Computing SaaS
Definition
Cloud hosting enables the use of cloud resources to access applications and websites. Unlike traditional hosting, solutions are not deployed on a single server. Instead, the application or website is hosted by a network of linked virtual and physical cloud servers, which provides greater flexibility and scalability.
Software-as-a-Service (SaaS) is a cloud-based method of delivering software to users. Instead of purchasing and installing an application, SaaS users subscribe to it. A SaaS application can be accessed and used from any compatible device via the Internet. The application is hosted on cloud servers, which may be located thousands of miles away from the user.
Benefits
Applications and solutions are deployed on a cloud network rather than on single server on-premises. The resources are scaled to meet the user's needs. Businesses only pay for the resources they use. Databases such as SQL (including MySQL) and NoSQL can be hosted in the cloud. To automate and control solutions, APIs, web portals, and mobile apps are used.
The benefit is that no updates or installations are required. The SaaS provider updates and patches the application regularly.

Scalability is advantageous. As the application's usage grows, the SaaS provider handles scaling it up, such as adding more database space or compute power.
Security
Clients should look for a provider who provides physical/operational, network, and system security, as well as application and data security.
Much of the security for a cloud application is handled by SaaS providers. The SaaS provider must secure the platform, network, applications, operating system, and physical infrastructure. Providers, on the other hand, are not liable for the security of customer information or user access to it. Some providers offer only the bare minimum of security, whereas others offer a comprehensive set of SaaS security options.
Support
Cloud hosting suppliers frequently offer techniques and, in some cases, specific services to help with the planning of the cloud-hosted environment.
Saas provides an entire support team that is dedicated to solving the customers' issues.
The above-mentioned information is laid out to provide a clear distinction between the two Cloud Hosting and Cloud Computing SaaS. The blog contains all the necessary and detailed outlooks about the uses and advantages both bring. Despite its progress, cloud computing is still in its early stages. Its future will almost certainly include exponential advances in processing capability, fueled by quantum computing and artificial intelligence, as well as other new cloud-adoption technologies.
If you are still facing any issues or have any doubts concerning the above-listed information you can connect with our Dancing Numbers experts via LIVE CHAT.
Accounting Professionals, CPA, Enterprises, Owners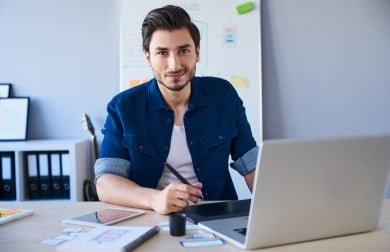 Looking for a professional expert to get the right assistance for your problems? Here, we have a team of professional and experienced team members to fix your technical, functional, data transfer, installation, update, upgrade, or data migrations errors. We are here at Dancing Numbers available to assist you with all your queries. To fix these queries you can get in touch with us via a toll-free number
+1-800-596-0806 or chat with experts.
---
What do You mean by CRM Software?
CRM software is also known as Customer Relationship Management software is generally a tool that is designed with a goal to assist your organization in providing a unique and seamless experience to your customers, as well as building better relationships by providing a complete picture of all customer interactions.
What are the Names of a Few Cloud Computing SaaS Companies?
The names of a few popular SaaS companies are Dropbox, Salesforce, MailChimp, etc.
Why is Vendor Lock-in Considered a Disadvantage of SaaS?
Excessive reliance on the SaaS application proves to be a disadvantage as moving to a new application is very time-consuming and costly, if stored in the old application.