Sage Business Cloud Accounting is a cloud-based accounting system that offers users a range of features not available with in-house Sage applications. Sage Business Cloud Accounting is a business accounting software that is used by many small and medium-sized businesses. Sage Cloud Hosting lets all your business entities, including your personal ones, be managed and kept up to date with all necessary financial information. Sage Business Cloud has created a unique way of managing data in the cloud that allows users to access their accounts from wherever they want at any time.
Sage Business Cloud Accounting allows businesses to manage their finances and accounts from any computer or mobile device, anytime and anywhere. The software offers a number of benefits to business owners such as real-time updates, automatic data entry, and integration with other Sage products.
Many people have questions about what the differences are between Sage Business Cloud Accounting and using an in-house application. Some of the major differences include that cloud accounting can be accessed from any device with an internet connection, users only need to input their company's login credentials once, and it offers a wide range of benefits over in-house applications.
In this article, you get to know about what is the need for hosting, differences, procedure, Version of Sage that can be host, and things important for hosting provider.
Why is Sage Software Hosting a Need for SMBs?
Sage Business Cloud Accounting is cloud-based accounting software that offers many benefits to small businesses. These benefits include:
Simplified Bookkeeping: Sage Business Cloud Accounting includes a wide range of features to make bookkeeping easier, including reports and automatic bank reconciliations.
Fast Invoicing and Payments: With Sage Business Cloud Accounting, you can quickly invoice clients and pay them in a simple and efficient manner.
Lower Costs: Because Sage Business Cloud Accounting is hosted in the cloud, you will incur fewer costs than if you were to install and operate your own accounting software.
No IT Hassles: It lowers the burden for the IT infrastructure setup and system administration. Focus on the core operations and work for your goals with Sage Cloud Accounting.
Ease of Use: It reduces the errors created manually and also saves a lot of time by performing automated invoicing and tasks. Manage books in real-time and auto-update the records from anywhere.
Security: It provides multi-layered security by moving Sage to the cloud. It includes password authentication, monitoring all-around protection, and encryption.
Scalability: The fact that makes cloud technology even more worthy for SMBs is that it let you scale up and down the platform according to the requirements of the business.
The need for SMBs to have Sage software hosting services is due to the fact that some of their in-house applications are not tailored to the company's specific needs and can be costly to maintain. Additionally, in-house Sage applications can be prone to security vulnerabilities and can take longer than necessary to implement or update.
Sage Business Cloud Accounting offers a more streamlined solution for small businesses by providing them with the features they need without all the extra bloat. Additionally, it is easy to use and offers an intuitive interface, making updates and modifications quick and easy. Finally, because it is hosted by Sage, SMBs can be sure that their data is secure and up-to-date.
How Sage Business Cloud Accounting is Different from in-House Sage Applications?
Sage Business Cloud Accounting and Sage In-House can both help your business run smoothly. However, they have different features that work best for different segments of your company. Here you get the detail for the differences between the two so you can make an informed decision when it comes to which option are right for your company.
Sage Business Cloud is the next generation of accounting applications. With its integrated cloud-based architecture, it offers a more efficient way to manage your finances and improve your bottom line. Here are some key differences between Sage Business Cloud and in-house applications:
Cost: In-house applications can be costly to maintain and update, while Sage Business Cloud is a more affordable option.
Scalability: In-house applications can only grow as your business expands, but Sage Business Cloud can scale easily to meet the needs of your company.
Flexibility: In-house applications may be specific to one industry or company size, but Sage Business Cloud is designed for any size business.
Security: With in-house applications, you are at risk for data breaches and other security risks. With Sage Business Cloud, your data is securely stored in the cloud and accessed through a secure login interface.
Refund: With Sage Business Cloud, you can cancel your subscription at any time. Most in-house SAP applications have limited scalability and customization options, requiring new upgrades or customizations to the application on a regular basis. While these upgrades are important for maintaining the correct functionality, they do not address the technology needs of more complex business processes. By upgrading to Sage Business Cloud, you can avoid this unnecessary expense while ensuring scalability and stability in your SAP environment.
Which Versions of Sage can you Host?
Sage Business Cloud Accounting is a cloud-based accounting solution that offers a variety of different versions for you to choose from. You can host the solution on your own server, or you can use one of Sage's hosted solutions.
If you host the solution yourself, you need to make sure that you have the necessary software and hardware requirements set up. You also need to make sure that your server is able to handle the load of hosting a Sage solution.
If you choose to use one of Sage's hosted solutions, you don't have to worry about any of these things. Sage will take care of setting up your server and making sure that it is able to handle the load of hosting a Sage solution. Different versions of Sage you can host are:
Sage 500 ERP Hosting
Sage 300 ERP Hosting
Sage 100 ERP Hosting
Sage 50 Cloud Hosting.
Things to Consider Before Choosing a Sage Cloud Hosting Provider
If you're looking to outsource your accounting software, there are a few things you should consider before choosing a provider. Here are three tips to get you started:
Cloud Setup and Migration: When you think about setting up the account in the cloud and then moving all your data is a bit time-consuming. When you do the same with the help of Sage hosting service providers then it took less time and all data is moved accurately.
Size and scope of Services: When deciding on a host, be sure to ask about the host's size and scope of services. Some hosts offer only basic accounting features, while others offer more comprehensive services. Make sure you're getting what you need before signing up.
Industry Standards and Compliances: When you are finalizing a service provider, you should be aware of their compliance with recent security standards that include SSAE, HIPAA, and PCI DSS. For example, hosting Sage products on an enterprise cloud with such providers provides reasonable data privacy and security protections.
Cost: Time and again, we've seen that higher-cost providers offer better value for money. Don't skimp on the costs of your hosting account – it could be the deciding factor in which provider you choose.
Support: Another important factor to consider is support. Does the host have experienced professionals who can help with any accounting issues that may arise? Is their customer service available 24/7?
Add-ons that are Supported: Professional cloud hosting companies help integrate Sage software to make your desired features possible and easily achieve mission-critical tasks.
Hosting Plans are Customizable: Every business uses digital platforms differently. As such, the cloud provider should customize their digital hosting plans according to your specific requirements and budget. The goal is for linear business growth and betterment.
What is the Process to Start the Sage Cloud Hosting in Sage Business Cloud Accounting?
There is a 3 step process that helps you to implement the Sage 50 cloud hosting. These steps are:
Choose the Plan: For this, you have t o connect with hosting provider and then choose a suitable plan that you required.
Share the Details of Sage: You have to share the product license of Sage that is required for hosting. In case you won't have it then you can buy it by connecting the Sage cloud hosting expert helpdesk team.
Setup Cloud: The storage requirements are according to your users you have and then do the setup of Sage cloud.
In conclusion, Sage Business Cloud Accounting can be host easily as it is cloud-based software that provides all the features you need in order to stay in compliance with your tax and accounting needs. In this article, everything is explained such as all about Sage Business Cloud Accounting, how it differs from in-house Sage applications, and how to choose better Cloud Hosting Provider for your business, etc. You can also get in touch with the Dancing Numbers team to get the expert advice and solutions.
Accounting Professionals, CPA, Enterprises, Owners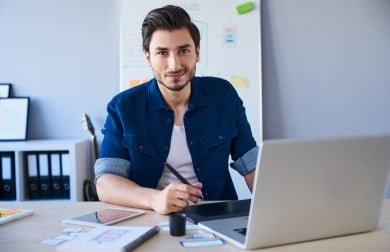 Looking for a professional expert to get the right assistance for your problems? Here, we have a team of professional and experienced team members to fix your technical, functional, data transfer, installation, update, upgrade, or data migrations errors. We are here at Dancing Numbers available to assist you with all your queries. To fix these queries you can get in touch with us via a toll-free number
+1-800-596-0806 or chat with experts.
---
What are the Benefits of Sage Cloud Hosting?

Security of Your Data is High


The Price Chart is Customizable


Data and File Access is too easy


Storage and Management of Data.
Can I do Setup of Multi-user in Sage 50 Cloud Hosting?
Yes, you can easily do it using 2 ways that are mentioned here. The 2 different ways are you can either go to the Sage File menu option then click on Utilities, further select multi-user Access mode and then click on Yes button. Or you can connect with the Sage 50 Cloud Hosting team that helps you to setup multi-user access.
Can you Provide the Estimate Cost to Host the Sage Cloud Hosting?
The cost of hosting is total up on the requirements of your customized Sage 50 cloud Hosting or any other Sage Cloud Hosting plan. After this, only the Sage Hosting provider can provide you the cost of Sage Hosting.
Why to use Sage 50 Cloud Hosting?
Sage 50 is the best financial accounting software with security tools and functionalities that help you to manage your business finances. With the help of hosting you can access data anytime from anywhere. This is the biggest benefit that easily convinces you to use Sage Business Cloud Accounting in which you can host all version of Sage. Such as Sage 50 Cloud Hosting, Sage 100 ERP Hosting, Sage 300 ERP Hosting, and Sage 500 ERP Hosting.