At some point, every business needs to consider data migration. The entire process of data migration can be time consuming depending on the length of the record books. SAP Business one account solution can be a suitable option in the initial stage, but later you have to update this. You can easily migrate your records to QuickBooks and ensure that your data is error free.
Make your conversion
Discover if your conversion is possible and what it costs. Get your quote!
QuickBooks system is built around the concept to support large volumes of data entries and transactions with zero loss of performance. It is a precisely fail safe solution to your modern business model and suitable for every small and big size companies.
Primary Reasons or Scenario to Migrate Data from SAP Business one to QuickBooks
There are several scenarios that occur when considering whether to switch to new accounting software is the best decision. Following are few examples:
SAP Business One cannot handle large businesses with required levels of productivity, material management, procurement management and planning.
This makes the business organization to pause using SAP products after some initial years.
There have been several ERP product failures which brought the organization to reconsider. In order to enhance profitability and decrease the business loss, the company thinks of switching to the right software that can be easily manageable and less time consuming.
There are many complex controls and processes that are not user-friendly. For the same, you may need an experienced person to operate the payroll as well.
ERP implementation seems another complicated task, and there is a specific requirement to follow a proper discipline for the implementation technique. The multiple facets of business management are challenging.
So, organizations came up with a simple and straightforward solution for managing the finance tasks, thus choosing QuickBooks for productive objectives.
How it Works:
Here are 5 easy steps to convert your business records from Sap Business one to QuickBooks:
The very first step is to connect with selected data conversion resource.
You also need to check out all the prompts for uploading the current SAP B1 SQL server data files.
Then you should locate the folder in which your SAP Business One Backup file is there.
Then upload it with the sent prompts to ensure an error free process.
Once the data conversion is completed, you will get a download link for downloading data files regarding QuickBooks.
Now, the last steps is to install QuickBooks Desktop on the system to directly open the company file.
Here is the List of Items Which can Easily be Converted:
Lists
| | |
| --- | --- |
| Chart of Accounts | Items List |
| Vendors List | Jobs List |
| Terms List | Item Sales Tax |
| Assembly Builds | Other Names |
| Inventory Quantities and Values | Customers List |
| Employees List | |
Transactions
| | |
| --- | --- |
| Customer Payments | Vendor Payments |
| Credit Memo | Checks |
| Invoices | Transfers |
| Bills | Inventory Adjustments |
| Item receipts | Payroll Liability Checks |
| Liability Adjustments | |
Currently, core accounting information can be successfully converted. However, few of the data types cannot be converted successfully:
| | | |
| --- | --- | --- |
| Budget | Bank Reconciliation | Custom Templates |
Why Choose us?
Being backed by in depth knowledge of our team of experts, we are thriving as a part of upcoming trends. Following are the advantages due to which we are the first choice of data migration from various platforms:
Ease of operation.
Low maintenance of record keeping.
No book-keeping knowledge is required.
Less time consuming.
It ensures that most important inflow and outflow of business history is converted to a safe place. It gives you confidence that all historical data will be properly migrated with zero error to the new system. The best feature is custom reports. You can learn how to use the 150+ out-of-the-box reports, and improvise as well with your custom create reports that are unique to your business. You can also speed up the time for data conversion and reduce time spent working in two systems. This also eliminates the possibility of double entry. Backed by 10 years of experience with QuickBooks, we have seen programmers who can actually leverage the QuickBooks API to build modules and add-ons. It also ensures that your system is set up correctly – all tables and databases are working properly and your bank accounts are linked.
At any point you think it is a lot to process, you may also take help from a third party website like Dancing Numbers. Their team of experts are well versed with this hi-tech platform and will help you convert your data in a seamless way.
Accounting Professionals, CPA, Enterprises, Owners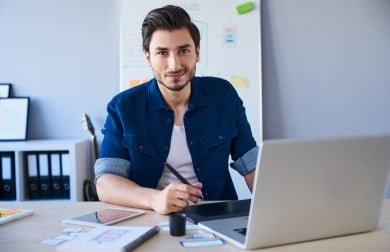 Looking for a professional expert to get the right assistance for your problems? Here, we have a team of professional and experienced team members to fix your technical, functional, data transfer, installation, update, upgrade, or data migrations errors. We are here at Dancing Numbers available to assist you with all your queries. To fix these queries you can get in touch with us via a toll-free number
+1-800-596-0806 or chat with experts.
---
Frequently Asked Questions (Faqs)
After this much process, you may have several questions related to the same. Here we have tried to include some commonly asked questions by people to enhance the knowledge base:
Does the Conversion Done Accurately from SAP to QuickBooks?
Yes, the conversion rate is 100% accurate when you do it from the SAP software to QuickBooks software.
How to do the Setup of QuickBooks Desktop?
You have to download the software, then install it on your computer. After that run it as administrator. Sign up in it and then import the data that you have from SAP software.
What Services You get from QuickBooks Desktop Software?
QuickBooks is the advanced financial accounting software that provides you many features and benefits like payroll management, industry-specific, inventory management, taxes preparations, and more. It is for small and medium-sized businesses that help you more to grow your business.
How do I Migrate to QuickBooks online?
You can just choose to switch to QuickBooks Online in simple four steps which are as follows:

You need to choose a plan.


Then, click on Sign up for QuickBooks Online.


Select the file and upload your data.


Complete the given conversion form and also upload a backup of your data.


Then click on migrate your data and review the results.


Review.
How do I Upload Payroll to QuickBooks?
QuickBooks is also a useful tool to upload payroll data as well. All you need to do is to Log in to QuickBooks Online and go to the Standard Payroll section. Now, click on the Employees or Payroll menu and select Let's go. It will send you a prompt as well. You need to follow the prompt and select YES, import my data. On the next prompted page, choose your previous payroll software, then click on Next.
Do You still need an Accountant if You are using QuickBooks?
Though most of the business requirements will be fulfilled with this accounting software as lengthy work can be handled by QuickBooks just as easily as it can be. However, it's worth having your business history double checked, tax returns and so on by an accounting expert. Moreover, empowering your finance person with such a powerful tool will give you another edge over market competition and smart investment.