QuickBooks uses SQL queries when introducing a completely functioning Open Database Connectivity driver for the integration of accounting data files. QuickBooks SQL connector enables QuickBooks SQL Server Integration and vice versa. You can create a process of integration between databases & QuickBooks, depending on the particular process and model, using the connector template. Bundled with features, the connector creates custom mappings with only a few clicks. This article gives a clear understanding of QuickBooks SQL Server integration and how it benefits your business.
Save Time, Reduce Errors, and Improve Accuracy
Dancing Numbers helps small businesses, entrepreneurs, and CPAs to do smart transferring of data to and from QuickBooks Desktop. Utilize import, export, and delete services of Dancing Numbers software.
How Does QuickBooks SQL Server Integration Work?
The very first, you need to authenticate QuickBooks SQL Server and then select one of the apps as a trigger which will kick off your automation. Now, choose a resulting action from another app and then send the data that you wish to send from one app to the other. This process can save a lot of time and you can use more time on other things.
QuickBooks SQL Server Integration: Features
Check out the features that you can avail after integration:
Streaming Big Data: It lets you streamline your database with your payroll, CRM, and ERP data.
Database Compatibility: This connector supports any database compatible with ODBC or JDBC, such as SQL Server, Oracle Database, IBM DB2, PostgreSQL, MySQL, Microsoft Azure SQL, Amazon Redshift, Microsoft Access, and more.
Exporting and Migrating Data: Export data for centralized reporting from accounting, CRM, or other ERP systems into a central data warehouse.
QuickBooks SQL Connector Supports the Following Version
It supports the listed QuickBooks versions include:
QuickBooks 2008 and later US
QuickBooks Online
QuickBooks 2008 UK and Canada.
Benefits of QuickBooks SQL Server Integration
In QuickBooks, you can conveniently import data from SQL server and perform various DML operations on them. This includes objects from SQL, files from CSV, and more.
Within Run logs, you can track the outcomes of the integration process for each execution.
It enables the synchronization of bi-directional data between SQL Server data and QuickBooks. It performs periodic synchronization and tracks changes in the source of the synchronized data.
It allows convenient visual editors for quick data migration that allow precise mapping configuration.
It makes fast operations with data integration in simple GUI wizards & editors.
This enables the sharing of big data to enable streamlining of CRM, ERP, and accounting data into databases.
It enables data migration and export to Microsoft Server from the accounting program.
Upload QuickBooks Data to SQL Server
You are expected to load the discovered data into the Microsoft SQL Server when you have successfully controlled data access and also discovered the data structures on the database.
The database contains rich-featured products that provide various techniques for loading data into the database. One method of importing data via the SQL server wizard.
This import & export wizard has a visual interface to load bulk data from several compatible data sources
Another approach is to import bulk data via utility applications into the SQL server. This command-line software is specifically designed to load and upload comprehensive database data.
Lastly but not the least one, for database management and usability purposes, you can use the BULK INSERT SQL statements. In addition, other regular INSERT statements may be used to insert data row-wise directly into a table.
Update QuickBooks Data on Microsoft SQL Server
QuickBooks produces a lot of data; the current data on the MS SQL Server database must be modified. This includes a new record, and revised records, etc. You will need to check QuickBooks regularly for changed data and replicate the process that was previously defined during data updating if appropriate. The UPDATE statements are generated to update the existing rows.
Requirements:
Check out the certain requirements that you require to create QuickBooks connection with MSSQL Server via Open Database Connectivity Driver:
Make sure, you're using 32 bit or 64 bit of SQL Server
In order to create communication, ODBC must be of 32-bit software
QRemote serves as a link between these two. It operates by transmitting calls to data through the TCP / IP protocol. This also allows for interaction with 64-bit web servers and applications via Open Database Connectivity driver.
As we know it's not compatible with 32-bit applications for a 64-bit program. The QRemote method is thus used to render the connection between the 32-bit and 64-bit programs.
QRemote Application:
It mainly contains two elements for Open Database Connectivity driver and that are:
QRemote Client Driver
QRemote Server
Data entry can be the most tedious part for every business and QuickBooks takes the headache out by this integration process. QuickBooks also makes it easy for you by automatically creating receipts, sales, invoices, and much more.
Accounting Professionals, CPA, Enterprises, Owners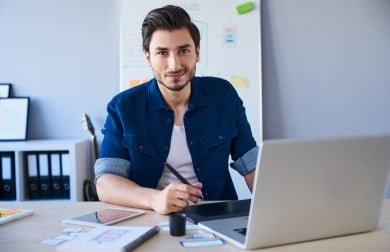 Looking for a professional expert to get the right assistance for your problems? Here, we have a team of professional and experienced team members to fix your technical, functional, data transfer, installation, update, upgrade, or data migrations errors. We are here at Dancing Numbers available to assist you with all your queries. To fix these queries you can get in touch with us via a toll-free number
+1-800-596-0806 or chat with experts.
---