The combination of Insightly and QuickBooks enables you to improve customer relations by automating customer relationship processes. Also, integrating Insightly with QuickBooks is efficient, quick, and dependable. Using expertise in process automation, you may reduce the expenses of developing digital projects by 60% to 300% using this integration method. The industry-leading cloud-based applications Insightly Customer Relationship Management (CRM) and project management were created for businesses of all sizes.
Save Time, Reduce Errors, and Improve Accuracy
Dancing Numbers helps small businesses, entrepreneurs, and CPAs to do smart transferring of data to and from QuickBooks Online. Utilize import, export, and delete services of Dancing Numbers software.
More than 1.5 million users use Insightly to manage customer contacts, leads, sales prospects, and projects so that their businesses may grow in more than 200 countries worldwide. Even millions of businesses are already using QuickBooks to manage their accounting, accept payments, invoices paid, and much more. By reading this blog, you will know all the important information related to the Insightly QuickBooks Integration.
What You can do by using QuickBooks Online with Insightly?
Below you can see the following that you can do with Instightly's integration.
In Insightly view information from the accounting program
Between the two systems copy and link data
From Insightly create new QuickBooks Customers
Between the two systems, the integration does not provide sync.
How to Connect Insightly to QuickBooks Online?
Insightly can be connected to the accounting software QuickBooks Online by an administrator using their Intuit login.
This will enable you to show selected Insightly users the status of individual invoices, payments, or estimates as well as customer summaries. Once everything is set up, you may use Insightly with QuickBooks Online.
Only one QuickBooks account may be connected using the Insightly connector. If more accounts need to be integrated, Insightly AppConnect can be used.
Organizations and Contacts
In Insightly, open contact or organization, then click the QuickBooks icon. This will start an automatic search in your QuickBooks Online records for a matching organization (by name) or contact (by name or email address).
Enter a name in the search field and hit Search if Insightly is unable to locate a match in QuickBooks.
Click Add Link when a match is found.
Financial summary and contact information from QuickBooks will be shown in Insightly's overview. You can from the sub tab's Actions menu.

To remove the accounting data from this Insightly record, unlink the current record.
Transfer fundamental data (addresses, phone/fax numbers, email addresses, and website addresses) between systems.
Open a new tab to view the connected QuickBooks item.

Insightly will display estimates, invoices, and payments below are the overview. Choose an option from the Show list to filter the things that are displayed.
Click the View button to sign in to QuickBooks Online and access the record if you have an Intuit login and want to view or change a transaction's information.
Opportunities and Projects
Invoices, payments, and estimates that you have either directly or indirectly related to an opportunity or project will be displayed. Items from QuickBooks Online that you have looked for and chosen are known as direct links, while indirect links Insightly Links are things that the current record is linked to, including contacts and organizations.
Linking QuickBooks Records Directly
You can link specific QuickBooks records using the invoice date, payment date, estimate date, or document number because opportunities and projects lack contact information.
You have to select the Invoice Actions, Payment Actions or Estimate Actions menu and then you can choose the Find option.
To get a list of matched items from QuickBooks, enter a document number and/or a date range and click the Find… link.
Then to attach the QuickBooks item to the current record, click the Link button. To view the document in QuickBooks Online, click the View button.
The direct link item will now appear with a Un-Link button to the right of it.
Insightly Links
Insightly will verify the organizations and contacts linked to the current record and show all QuickBooks items connected to those records when you pick the QuickBooks symbol in opportunities or projects. The Insightly Link label will be displayed next to these.
How to Activate the QuickBooks Online Integration?
To install the QuickBooks Online integration you must be an Insightly administrator.
You have to go to the System Settings that is in the Integrations.
Then you have to click the Install button for QuickBooks.
Now you have to click on Connect to QuickBooks.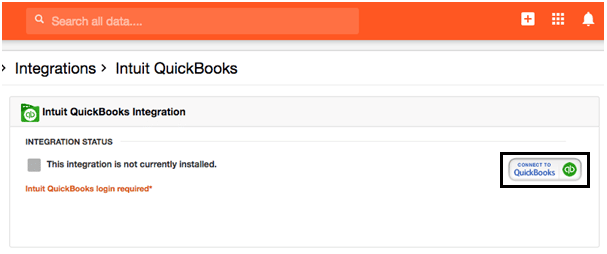 After that, you will be directed to the login page for QuickBooks Online. Then you have to enter your Intuit login credentials and then click on the button of Sign In.
Allow Insightly to display your QuickBooks Online data whenever you request it you have to click the Authorize button.
Return to Insightly and choose the Insightly users who will be permitted to view the financial information from QuickBooks Online in Insightly on the QuickBooks Online integration page. You have two options: Selected individuals people or everyone. To select multiple people, hold down the CTRL key on a PC or the CMD key on a Mac.
To save the changes you have to click the Save Permissions button.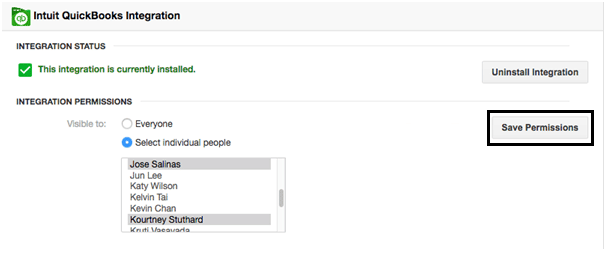 From the QuickBooks tab in your Insightly records, your selected Insightly users can now link to and access information from QuickBooks Online.
The QuickBooks tab will not transfer or show Sales Receipts.
Know How to Disconnect Insightly from QuickBooks Online
If after some time you want to disconnect Insightly from your QuickBooks account then you can remove the permissions that you have granted.
Access can be revoked by logging into QuickBooks Online and selecting Manage My Apps from the Intuit App Center. To remove the connection, click Disconnect next to the name of the app.
What are the Key Benefits of Insightly QuickBooks Integration?
By building stronger customer relations over time, accelerating sales, and exceeding expectations at every turn, you may grow your business more quickly than ever before.
With the help of this blog, you can easily know how to do Insightly QuickBooks Integration. All the important information related to this have mentioned in this blog. In case you find any kind of issue related to this then you can connect with Dancing Numbers expert via LIVE CHAT.
Accounting Professionals, CPA, Enterprises, Owners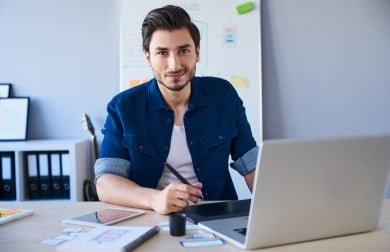 Looking for a professional expert to get the right assistance for your problems? Here, we have a team of professional and experienced team members to fix your technical, functional, data transfer, installation, update, upgrade, or data migrations errors. We are here at Dancing Numbers available to assist you with all your queries. To fix these queries you can get in touch with us via a toll-free number
+1-800-596-0806 or chat with experts.
---
Frequently Asked Questions
Does Insightly Integrate with QuickBooks?
When you integrate Insightly CRM with QuickBooks Online then you can discover a measurable increase in convenience, productivity and efficiency.
How to use QuickBooks as a CRM?
Since QuickBooks keeps customers contacts and purchase histories, small businesses frequently use it as their initial CRM. Being able to access customer contact information from your accounting software may be sufficient while your business is just getting off the ground.
How does it Work with QuickBooks?
Your team's CRM now has QuickBooks Online connection, allowing them to view financial information.