Generally speaking, QuickBooks Sync Manager is actually a program that runs together with desktop applications and supports you to share data between the version saved in the cloud server and the desktop.
Save Time, Reduce Errors, and Improve Accuracy
Dancing Numbers helps small businesses, entrepreneurs, and CPAs to do smart transferring of data to and from QuickBooks Desktop. Utilize import, export, and delete services of Dancing Numbers software.
Hence, it is not crystal clear that whenever a user makes certain changes to the server or the desktop database, those particular changes or edits will be updated automatically with other versions of QuickBooks. And the good thing is you will have the permit for it.
In today's blog, we will discuss QuickBooks Sync Manager Error in detail. You will get to know why it is not working properly while accessing a particular company file. In addition to it, we will talk about the guidelines so that you can fix these types of problems on your own without facing any other issues.
When a QuickBooks Sync Manager Error occurs, it hinders the opening of the QuickBooks Accounting software. The prime reason that leads to this error is the missing program files or damaged/corrupted program files. This is deemed to be one of the most severe issues.
Hence, you need to fix it.
Here is How You Fix QuickBooks Sync Manager Error:

Step 1: Uninstall QuickBooks and Give a Name to all the Intuit Folders Again
Step 2: You may see the Following Folders Here:
C:\Users(current user)\AppData\Local\Intuit\QuickBooks (year)
64-bit version C:\Program Files (x86)\Intuit\QuickBooks (year)
C:\ProgramData\Intuit\QuickBooks (year)
Files\Intuit\QuickBooks(year)
Step 3: There is a Possibility that You are Permitted to give a New Name to the File. In such a Scenario, Please Follow the Steps given below:
Press right-click on the particular Windows Taskbar and then hit on Task Manager
Select the Processes tab
Select the Column Heading with the Image Name and choose the 'alphabetical order' where the process will occur
In the image name column, you will locate the below files and you have to choose the same: QBDBMgr.exe, Qbw32.exe, QBDBMgrN.exe, and QBCFMonitorService.exe
Press on End Process
You will receive a Warning message that says terminating a process can lead to undesirable results like system inability and data loss.
Choose Yes
What to do if- QBDBMgrn not running on this computer
Step 4: At the end. Reinstall the QuickBooks application
QuickBooks Error 2014 Sync Manager Issue
This particular problem arises when a program file has been corrupted or is missing from Intuit Sync Manager.
In order to fix this issue, you need to perform the following steps:
Step 1: Shut down Intuit Sync Manager and then give it the name SyncManager.old
Step 2: Now open QuickBooks and then Open Intuit Sync Manager. Automatically a Sync Manager folder will be generated
Step 3: Choose Sync
QuickBooks Sync Error 17_7118
This particular problem may exist for several weeks and in order to deal with this issue, you need to make sure that the QuickBooks application is updated. As a result, it is always recommended to use the current QuickBooks version. You can also download the update.
Also, make sure that you update the Intuit Sync Manager to the current version.
QuickBooks Sync Error 17_7300
In order to resolve this issue, the Sync Manager needs to be upgraded. Here are the steps to fix QuickBooks Sync Error 17_7300.
Step 1: Open the particular Company File in QuickBooks.
Step 2: Resolve this problem and ensure that the particular Sync Manager is upgraded
Step 3: Now navigate to Edit and select preferences
Step 4: Now choose Integrated Applications
Step 5: Now press on the tab that says, Company Preferences
All the methods to fix QuickBooks Sync Manager Error have been mentioned above. However, for some, this can be quite tricky to implement. Some users may need help to implement them. It is important to analyze the real cause of the problem and then apply the solution.
If by adhering to the steps mentioned above, you still are not able to fix QuickBooks Sync Manager Error, it is highly suggested that you take the help of a professional like us.
Accounting Professionals, CPA, Enterprises, Owners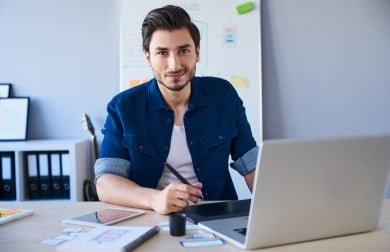 Looking for a professional expert to get the right assistance for your problems? Here, we have a team of professional and experienced team members to fix your technical, functional, data transfer, installation, update, upgrade, or data migrations errors. We are here at Dancing Numbers available to assist you with all your queries. To fix these queries you can get in touch with us via a toll-free number
+1-800-596-0806 or chat with experts.
---
Frequently Asked Questions (Faqs)
What are the Reasons the QuickBooks Sync Manager Error arises?
QuickBooks Sync Manager Error arises because of various reasons. Here is the list of reasons why the QuickBooks Sync Manager Error arises:

The Internet connectivity is not proper during the data transfer situation.


The QuickBooks Sync Manager upgrades are absent. This often gives rise to the related technical error.


When a particular Windows file is damaged or missing and is considered to be very important.


When the Internet security or Windows Firewall settings is restricting the sync because of security reasons.
What are the Possible Sync Manager Error in QuickBooks that a User Experiences?
It is quite likely that you may see any one of the following errors in your desktop screen when there is a sync manager error in QuickBooks. Here is the list:

Sync Manager Error QuickBooks.


How to remove Intuit Sync Manager.


Intuit Sync Manager has stopped working.


Intuit Sync Manager discontinued.


Error loading files from path intuit Sync Manager.


How to Sync QuickBooks desktop with online.


Intuit Sync Manager not working.


QuickBooks sync manager not working.
What are the Troubleshooting QuickBooks Sync Error 5_13944
In case the Internet security settings or the Firewall are restricting the sync process, then it is mandatory for you to excuse the URLs from creating obstructions. Here are the steps:
Step 1: In the particular Sync Manager folder, locate and eliminate "CRT" file
Step 2: Now re-install the particular QuickBooks Sync Manager and then Reset the particular Sync settings
Step 3: check if the QuickBooks Sync Manager is resolved after the solution is implemented