Users can easily import General Ledger Accounts (GL) into QuickBooks from text files or Excel spreadsheets directly. Just by utilizing the below-discussed steps; users can properly import their General Ledger Accounts information. Before you move to import steps, there are few things needed to consider that may help you in importing the General Ledger Accounts.
Save Time, Reduce Errors, and Improve Accuracy
Dancing Numbers helps small businesses, entrepreneurs, and CPAs to do smart transferring of data to and from QuickBooks Desktop. Utilize import, export, and delete services of Dancing Numbers software.
Important Things Need to Consider Before Import General Ledger Accounts
Keep the below-mentioned information in mind involves:
1. Create Backup of Your QuickBooks Company File
It is highly recommended you first create a backup of your company in order to use it to verify or as a test before updating the current account. It may take several tests to get your GL mapping exactly the way you wish.
When you have succeeded in importing into the backup file, repeat the setup steps you had to take on your backup file on your production file. You can save from removing partially imported files from your production system using the backup file.
2. Set up Your QuickBooks Requirements
QuickBooks allows users to indicate a customer name every time they enter the AR account. This will be the default customer record we will post all AR journal entries to in QuickBooks. QuickBooks also allows users to indicate a vendor name each time the account that is payable for sales tax is reached. This will be the generic record of vendors in QuickBooks to which we will add all the sales tax numbers.
3. Map Your GL Accounts
Before you can import your account information to QuickBooks you'll want to map it correctly. When you add or change an account, or use new changes, worker comp codes, or other things that might affect your GL, so it is required to check your mapping every time.
Basic Steps to Import General Ledger Accounts (GL) into QuickBooks
The very first step is to click on the "Upload File" menu and upload the file as well.
Next, choose the file, as well as the spreadsheets consisting the account that you wish to import.
Now, click on the QuickBooks entity as Accounts.
After that, set up the columns mapping in your accounts in order to import file to the corresponding fields in QuickBooks.
In the last step, click on the "Import" option.
And then you can see that your account will be directly added to your company file.
Another way to Import General Ledger Accounts Accounts (GL) into QuickBooks
Check out the another way to easily import your General Ledger Accounts into QuickBooks
Step 1: Enter Your Account Numbers
You must first type your account numbers into the system in order to properly import your daily or monthly general ledger for use in your accounting program.
Initially, Login into your System
Next, try to access the setup menu
Now, go to the tab named "Store Settings" and then click on the message tab
In the lower window, you can see Account Name
Under the same, you'll see a list of all account
And this account store currently uses
Simply enter the Account Number in the appropriate fields with the corresponding list of your Chart of Accounts
At last, make use of the "Save Store" button to save the changes made.
Step 2: Generate the General Ledger Files
You can import on a daily or monthly basis of your general ledger into QuickBooks. The regular GL files are automatically created whenever the day end of the store is being saved.
If you want to create a monthly GL, you will see a button at the bottom of the screen called "Create GL < month >" with the previous month listed. You can also manually change the date of the day end screen to upload the General Ledger from the previous month.
Step 3: Importing
These are steps involved to import the GL file into QuickBooks:
Firstly, open the company file
Next, go to the "File" menu that you can see on the top menu bar
Using the drop-down menu, you have to select Utilities >> Import >> IIF Files
At last, you'll be asked to choose the IIF file that you wish to import.
Accounting Professionals, CPA, Enterprises, Owners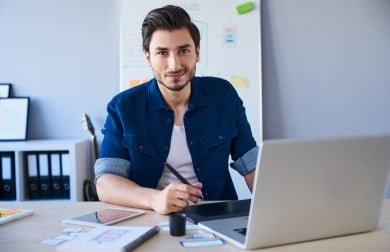 Looking for a professional expert to get the right assistance for your problems? Here, we have a team of professional and experienced team members to fix your technical, functional, data transfer, installation, update, upgrade, or data migrations errors. We are here at Dancing Numbers available to assist you with all your queries. To fix these queries you can get in touch with us via a toll-free number
+1-800-596-0806 or chat with experts.
---