QuickBooks has become one of the most trusted accounting software across the globe. Be it a big organization or a small sized business, today almost every finance personnel is using this software which gives you an edge. Not only does it help in accounting, record maintenance and bookkeeping but also with the overall financial management of the company. Each year a new and improved version of this application is launched with enhanced features. Even though it is one of the best accounting software, yet as a user at times we do face technical errors with it. Know solution steps to fix QuickBooks Error 1920 (Database Manager Failed to Start).
Save Time, Reduce Errors, and Improve Accuracy
Dancing Numbers helps small businesses, entrepreneurs, and CPAs to do smart transferring of data to and from QuickBooks Desktop. Utilize import, export, and delete services of Dancing Numbers software.
This particular error means the failure in opening the QuickBooks Database Server manager. In most cases this error occurs when you are trying to install QuickBooks Desktop or an update for the existing program, then this error occurs. As this service tries to access the drive on the QuickBooks desktop and is not able to so then the installation gets affected.
"Error 1920: Service QuickBooks Database Manager (QBCFMonitorService) failed to start".
What is Error 1920 in QuickBooks Desktop?
QuickBooks error 1920 is the QuickBooks Database Manager that happens when the QBCFMonitorService is failed to start. This happens when you are trying to update or install QuickBooks Desktop software on your system. it also happens when the company file is unable to connect with the QuickBooks Database Manager.
In this article, you get to know about more reasons that cause this error and also the solutions that help you to fix it out.
What Causes QuickBooks Error Code 1920?
Damaged installation of QuickBooks Desktop.
System Power Failure.
There is Invalid Entries in the Registry of your Windows.
Virus or Malware Attack on Data Files.
Deletion of Important System Files or Registry Entry.
Ways to Fix QuickBooks Error 1920: Database Manager Failed to Start
Use the below given steps in order to resolve QuickBooks Error 1920 suiting to your business requirements.
Condition 1: If You're Trying to Install or Trying to Update the Existing Software of QuickBooks Desktop
Ways 1: The First Steps is to Uninstall QuickBooks Desktop
First of all you need to Press the Windows + S keys.
After that open the Control Panel.
Now choose Programs and Features option.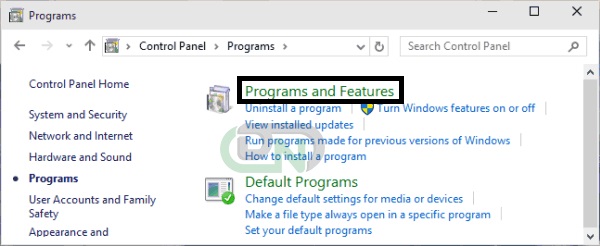 Hit a click on Uninstall a Program.
After that choose your QuickBooks Desktop version from the list of installed programs.
Now you should select Uninstall or Change option and follow the on-screen prompted instructions.
Ways 2: Rename the Installation Folders
You can use the windows explorer in order to search and rename every folder locations listed for your Version of Windows:
First of all you need to go to the installation folders.
Then you need to press Windows + R keys at a time.
This will open the run dialogue box where you need to enter the location of the folder and hit on Enter key.
Hit a right click on the folder and then choose Rename.
Finally Rename the folder to .OLD.
Ways 3: Manually Resolve the Errors
In order to resolve the errors manually, the first thing to do is to rename the company file related to QuickBooks Desktop.
After this open your QuickBooks Desktop and then open the company file.
Now on your keyboard press on F2 or Ctrl+1 keys so as to open the Product Information.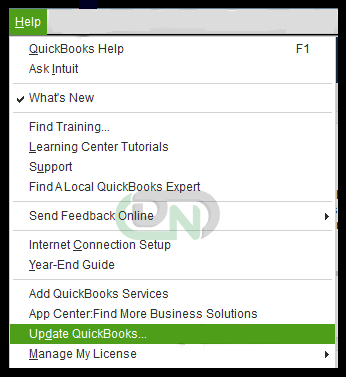 After this track the location of the company file listed in the File Information.
Important Note: In case the file name is pretty long, then it will be displayed with and ellipsis.
Once done close QuickBooks Desktop.
After this, You should navigate to the location of company file.

For Windows 10, 8.1 and 8: Right-click on the Windows Start button and then choose File Explorer.
For Windows 7 and Vista: Right-click on the Windows Start Button and then select the Open Windows Explorer.

Once done you have to right-click on the file and choose the Rename option.
After this, you need to type a new name of the company files and click on Enter. In case, Windows asks you to confirm. You can offer confirmation for the action then click on Yes.
Condition 2: If You're Trying to update QuickBooks Database Server Manager on the Server Computer
You need to refer to these steps if you do not have QuickBooks on your server. You need to share your company file over the network utilizing the QuickBooks Database Server Manager.
Ways 1: Uninstalling the QuickBooks Database Server Manager
First of all you need to Press the Windows + R keys together on your keyboard.
This will open the Run dialog box. Type appwiz.cpl and hit Enter key.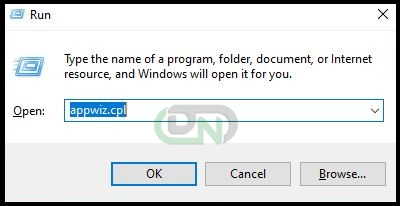 Press OK.
Choose the QuickBooks Database Server Manager.
Now Choose Uninstall/Change option and the follow the onscreen instructions.
Ways 2: Rename the Installation Folders
If you have other apps installed of the same product (Intuit) on your computer system, you may need to only uninstall or rename the QuickBooks versions folder. The location of these files can be found on this path: C: \ Program Data \ Intuit.
Go to the installation folders. Refer to the chart below.
You need to enter (or copy and paste) the location of the folder, and then you should press the Enter key.
Right-click on the folder, then choose Rename.
Rename the folder to .OLD.
Ways 3: Reinstall QuickBooks Database Server Manager
Database Manager is a vital part of QuickBooks Database File. It enables you to share your company files with other systems connected to the same server. Process of uninstalling and installing the Database Server Manager back again can fix QuickBooks Error 1920. Following are the steps to follow:
Uninstall QuickBooks Database Service Manager.
Download QuickBooks Database Manager.
Install QuickBooks Database Manager.
As per the recommendations, you need to close all open applications and programs on your server computer, including QuickBooks.
Open the file (Setup_QuickBooks.exe) you downloaded.
Follow the on-screen prompts.
You can either choose Custom or Network Options when QuickBooks asks you to pick an install option.
Next step is to, choose the Next button.
And, you should select the best option for your setup and press the Next button again.
Both of the above mentioned options install the Database Server Manager.
Choose "I'll be using QuickBooks Desktop on this computer, And I'll be storing" if you want both Database Server Manager and QuickBooks Desktop on your server computer.
You need to choose the option saying "I will NOT be using QuickBooks Desktop" if your motto is to get Database Server Manager on your server computer.
Follow the on-screen instructions and select Install.
Allow permission when Windows asks for permission.
These above mentioned solutions will prove to be the best possible solution for this error. At Dancing Numbers, we are the best option to go with. We understand that your business requirements can be really specific and you may need a custom made solution. Whenever you need assistance, you can connect with Dancing Numbers team via LIVE CHAT.
Accounting Professionals, CPA, Enterprises, Owners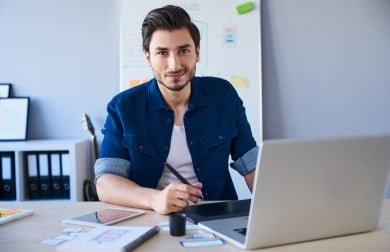 Looking for a professional expert to get the right assistance for your problems? Here, we have a team of professional and experienced team members to fix your technical, functional, data transfer, installation, update, upgrade, or data migrations errors. We are here at Dancing Numbers available to assist you with all your queries. To fix these queries you can get in touch with us via a toll-free number
+1-800-596-0806 or chat with experts.
---