QuickBooks is one of the safest and latest accounting software that is equipped with the advanced tools available for the user especially to managed the business to become the work in a streamlined manner. In QuickBooks database files are the things which manage the work and contains the data which operate the software successfully. But most of the people don't know that extra database files can slow down your computer performance. To avoid them you need to defragment the computer from time to time to stay away from the issues in QuickBooks Desktop.
Save Time, Reduce Errors, and Improve Accuracy
Dancing Numbers helps small businesses, entrepreneurs, and CPAs to do smart transferring of data to and from QuickBooks Desktop. Utilize import, export, and delete services of Dancing Numbers software.
What are the Database Fragments?
You can say the Database files are as below information:
These are discrete blocks of your hard drive in which Windows is storing your data file
These are the normal parts of the operating system of a program under the Windows operating system
This is the only function of the hard drive on which data files are stored
Database file fragments are not created by the QuickBooks desktop or by the data manager, corrupted blocks of your company data file, causes, or indications of damage in the data file. Database files are also not related to QuickBooks Desktop users or how they log in to the data file.
If you want to see your DB file fragments count press F2 or Ctrl+1.
How do Database fragments affect QuickBooks Desktop Operation?
Fragmentation doesn't mean that there is an indication of damage in the company file. It is also not a reason to install QuickBooks again or to enter the data again. However excessive fragments can slow down the performance because QuickBooks desktop must read the multiple blocks on the available hard drive to get the data from a single file. Some below are guidelines.
Fragments less than 100 usually do not affect QuickBooks performance.
If the Database is more than 100 then you need to defragment your server/ host hard drive
How to Check if Your Computer has a Solid State drive
For Windows 10
First press the window logo on the keyboard
Now enter the optimize >>> select Defragment and Optimize drivers
The Optimize drives window opens
Now the media type will show you if your computer is having SSD or HDD
Windows 8.1/8/7/Vista
Go to Computer >>> right click on a local drive (C:)
Tools >>> select optimize
Now you can see the optimize drive window
Media type columns inform you that your computer is SSD or HDD
How to Manually Defragment Your Server /Host Hard Drive
Disk defragmentation may take a long time, especially when the disk is not defragmented for a long time. It is advisable that the best time to run the same overnight and at the weekend.
In the Company File, Press F2 and Record the Number of Database Files Fragments.
Now Follow the Instructions Shown on the Screen.
Repeat Step 2 then see the difference in the Number of Database File Fragments.
How to Create and Restore a Portable Company File
If you cannot defragment your server or host hard drive then you can create and restore a portable company file (PCF).
This process can reduce the DB file fragments because it creates a new copy of the company data file which windows store on the hard drive please make sure to remember that:
 If a new file is stored in a less fragmented position of the drive, then the database file fragments could decrease
 If the new file is stored in a more fragmented portion of the drive, the DB file fragments may be an increase
You should create and restore the PCF on the server which indicated that you have the full QuickBooks installed on the server or the host, not only QuickBooks Data Manager. If the copy of your data file to the workstation, is required to create and restore the PCF and then copy the file back to your server/host then the database file fragments may not change.
QuickBooks Desktop uses different types of files to store the types of data. Below are some common file types extensions you can see in Windows.
| File Extension | File Types | Description |
| --- | --- | --- |
| QBW | QuickBooks Company File | Whenever you create a company file, QuickBooks creates a file with the .QBW Extension which includes your company file and account info. |
| QBB | QuickBooks Backup File | When the user Back up the Company File, QuickBooks creates the Backup File with .QBB Extension. |
| QBM | QuickBooks Portable File | When a user Email or Move a Company File, QuickBooks Creates a Compressed Version with .QBM Extension. |
| QBO | QuickBooks Bank Statement File | When You Download Transactions from Your Bank QuickBooks open them from a File with a .QBO Extension. |
QuickBooks database file is like a place that contains all your information and it is very necessary to keep clean from time to time these files through disk fragmentation else it may create an issue and slow down your computer performance which not only wastes your time but also hampers your business.
Accounting Professionals, CPA, Enterprises, Owners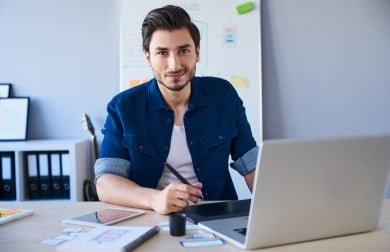 Looking for a professional expert to get the right assistance for your problems? Here, we have a team of professional and experienced team members to fix your technical, functional, data transfer, installation, update, upgrade, or data migrations errors. We are here at Dancing Numbers available to assist you with all your queries. To fix these queries you can get in touch with us via a toll-free number
+1-800-596-0806 or chat with experts.
---