QuickBooks Online Simple Start is a different form of QuickBooks Online which is a perfect accounting solution for the businesses which are newly launched. Accounting is one of prime activity which is involved in running a business, and it's very important. In case if we do the process of accounting manually then the process is a labor-intensive and time-consuming and we also doesn't get effective and structured accounting of all finances in one go that means there are chances of mistake. Now a day's many type of programs are available in the market which will help businesses to handle their accounting chores successfully. One such program which is utilized by several businesses throughout the world is QuickBooks Online.
Save Time, Reduce Errors, and Improve Accuracy
Dancing Numbers helps small businesses, entrepreneurs, and CPAs to do smart transferring of data to and from QuickBooks Online. Utilize import, export, and delete services of Dancing Numbers software.
This article will provide you complete information about QuickBooks Online and its variation QuickBooks Online Simple Start. The article will also cover the main benefits, costs, and features that businesses get from using QuickBooks Online Simple Start.
Introduction of QuickBooks
QuickBooks Online is a piece of accounting software which is created by Intuit and used by businesses in order to manage their money. There are wide ranges of all businesses which are to be connected to accounting and finance which met with a wide range of tools and features in QuickBooks.
In addition to capabilities for managing accounting, QuickBooks also has tools for managing sales operations, managing customer information, generating sales reports, and tracking inventory. It is a cloud-based platform that enables businesses to store accounting data and access it from any location without setting up specialist hardware in their workspace.
Businesses can easily link their bank accounts with QuickBooks to import and categorize business transactions automatically. With the help of QuickBooks, Business can provide digital invoices to the clients and businesses may track the effectiveness of their operations easily. The software is extremely user-friendly which is designed to make easy for those who are working without any financial background. QuickBooks also provides a number of sophisticated tools which includes Payroll and Field Service Management. Businesses across a wide range of sectors, including Manufacturing, Retail, Construction, Non-profit, Wholesale, and many more, can use the platform.
Base of the QuickBooks
Numerous tools are provided by QuickBooks which enable businesses to handle their money and accounts efficiently. The features of QuickBooks are listed below:
With the help of QuickBooks companies, you may easily produce and send invoices to their clients.
Businesses can efficiently track and manage all of their spending by using the QuickBooks.
Organizations can compute employs salaries, deductions, taxes, and much more.
The generated reports are crafted to meet the requirements of the users. The reports are easily exportable to Excel, which makes it easier to distribute them to other personnel.
The working with the QuickBooks is simple and easy by which businesses can import crucial company data directly from Microsoft Excel, Outlook, and Gmail.
Customers of QuickBooks can grant various rights to businesses so that they can access customer accounts from any location in the world.
About QuickBooks Online Simple Start
QuickBooks Online Simple Start is a different form of QuickBooks Online which is a perfect accounting solution for the businesses which are newly launched. QuickBooks is a simple start's operations and possibilities which have very user-friendly platform that aids businesses in swiftly grasping. Unlike other popular software, QuickBooks Online Simple Start is appropriate for Indian businesses because it makes GST accounting simple through the cloud. The platform provides payroll processing so that businesses can compute payroll taxes. If a business wants to concentrate on increasing personnel hiring and management, this platform is appropriate for the same.
Businesses can also take advantage of QuickBooks customer service centre. QuickBooks customer support representatives respond quickly to any product-related questions for businesses and improve the overall user experience. To assist them in making wise business decisions, the tool also helps enterprises to keep track of their assets and obligations. Companies may automate adding sales tax to invoices with the help of QuickBooks Simple Start. However, QuickBooks limits access to its Simple Start platform only to one user.
Smartphone apps for Android and iOS are included with the platform, which are greatly expanding its usability. The company offers a number of different options in addition to QuickBooks Online Simple Start, including QuickBooks Online Self-employed, QuickBooks Online Essentials, QuickBooks Online Plus, and QuickBooks Online Advanced.
Features of QuickBooks Online Simple Start
QuickBooks Online One of the most popular accounting program for small businesses which is known as Simple Start. Therefore, It offers many advantages over using other comparable items. Here are a few noteworthy advantages of adopting Simple Start.
Ready for GST
The GST accounting is pre-installed in the QuickBooks Online Simple Start which is the remarkable benefit. By using this tool, businesses may quickly make GST invoices and quotes it that appears more professional. The software produced GST reports are useful for performance evaluation.
Checking of Signing is Easy
Businesses can scan and submit their signatures to QuickBooks Online Simple Start and then paste them on checks. As a result, it consumes less time in the processing of the payment. Choosing QuickBooks Simple Start will give businesses a significant benefit if they frequently need to sign checks for the commercial purposes.
Easy and Vast Range of Integration
Over 600 different financial software programs are available which includes PayPal, Gusto, Expensify, Justworks, and many more, are supported by QuickBooks Online Simple Start and the best of all is the connectivity capabilities. In order to improve management, this enables businesses to quickly integrate all aspect of their operations on a one single platform. Additionally, to improve user experience, the program is automatically syncs data from all other platforms.
Safety and Security
QuickBooks make sure that every piece of data of user which is uploaded in software is totally secure against any sort of fraud. Additionally, the system updates itself automatically to give security and feature upgrades.
Sales Invoices are Better
The process of creating sales receipts and invoices is enormously simplified by QuickBooks Online Simple Sales. Businesses can quickly and easily create invoices that look professional, saves ton of time and efforts. Companies can email the generated invoices to customers along with payment links with them.
Way of using QuickBooks Online Simple Start
Below is an explanation of how you can set up a QuickBooks Online Simple Start account and how businesses can use its capabilities:
First you have to activate QuickBooks Simple Start.
Now hit the next button, In the pop-up box for the interview.
Specify the name of the business and additional details which are asked by you.
Select your preferred entity form from the list of alternatives. (Possibilities include sole proprietorship, LLC, S corporation, corporation, and non-profit).
Mention the billing method which the business will use.
At last, Click next button and give the name to the QuickBooks Company File in order to finish the setup process.
Benefits of QuickBooks Simple Start Online
Following are the benefits of using QuickBooks Simple Start Online:
Payment can be Received Easily
Maintaining contact with customers in order to collect payments is quite time-consuming for businesses. Businesses can add payment gateway and bank transfer links straight to invoices using the QuickBooks Online Simple Start feature. This shortens the time which is needed to receive payments and streamlines the payment acceptance procedure.
Tracking of the Kilometer
Since businesses must be aware of the distance of the sales agents, by providing travel reimbursement to them is a laborious operation. Companies can do this by using QuickBooks Online Simple Start's Kilometer Tracking tool which collects information from mobile GPS and use it to indicate the precise distance travelled by sales people. The functionality can also be utilized to arrange successful business trips.
Deduction of Tax is Better
Utilizing QuickBooks Online Simple Start, businesses can automatically classify expenses into the appropriate tax categories which are greatly streamlining the tax filing process. The likelihood of making a mistaken tax filing is reduced with accurate tax categorization.
Tracking of Income is Easy
Businesses may manage all of their income and expenses in one location by using the feature of tracking in QuickBooks Online Simple Start. It aids in doing performance analyses on their operations. Using this functionality, businesses can fully automate the process of classifying and arranging transactions from linked bank accounts.
QuickBooks Online Simple Start Price
Whenever you try to compare other products of a similar nature with QuickBooks Simple Start platform, you will found that it has very reasonable pricing. As, it is one of the best accounting solutions for small businesses, its pricing is reasonable. The cost of QuickBooks Online Simple Start is $25 per month. Before committing, organizations can take advantage of a 30-day free trial to learn more about the features of the platforms. Additionally, for three months, QuickBooks is giving 50% discount on its Simple Start application.
In nutshell, We can say QuickBooks Online Simple Start is feature-rich application that may significantly help new and small-sized businesses in keeping track of their money and support sales monitoring. It is a time-saving program that is reasonably priced and automates numerous accounting-related chores. Businesses who select QuickBooks Online Simple Start as their accounting system will always have a significant competitive advantage. Combining and evaluating data from a variety of data sources, it is easy to work with QuickBooks.
By using the QuickBooks Online Simple Start as mentioned above, you should be able to work on data without any trouble. The corporate file is the key component of the problem, which necessitated an urgent resolution. After taking the aforementioned procedures, If you are still having trouble, don't worry; you may contact us by phone or email, and we will help you.
We have a well trained staff of technicians who are trained and ready to assist you in any manner. They will assist you in finding or resolving any business-related problems. Once your issue is resolved then you can continue working more productively and efficiently.
Accounting Professionals, CPA, Enterprises, Owners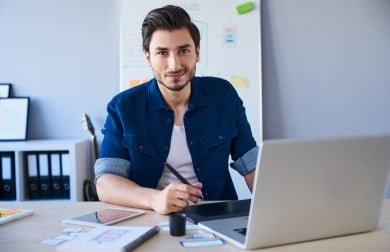 Looking for a professional expert to get the right assistance for your problems? Here, we have a team of professional and experienced team members to fix your technical, functional, data transfer, installation, update, upgrade, or data migrations errors. We are here at Dancing Numbers available to assist you with all your queries. To fix these queries you can get in touch with us via a toll-free number
+1-800-596-0806 or chat with experts.
---
Frequently Asked Questions (Faqs)
What are the Reports in QuickBooks Online Simple Start?
Following are the reports which are available in QuickBooks Online Simple Start:
• Detail of the Balance Sheet
• Comparison of profit and loss
• Total income of Profit and Loss by percent.
• Profit and Loss by the Customers
• Comparison of the profit and loss year to date
• Audit Log
• Balance Sheet
What are the Five Basic Functions of the QuickBooks?
The main five basics functions of the QuickBooks are:
• Company
• Banking
• Customer
• Vendor
• Employs
How can I Set up the QuickBooks Simple Start?
Following are the steps to set up the QuickBooks Simple start:
• First you have to enter the name of the company and the information which is required about the company.
• Now, Mention the mode or the procedure that how company wants to bill its customers.
• Now, You have to hit the next button and enter the name of the QuickBooks.
• Hit the Ok button once the process is completed.
Does QuickBooks Online Simple Start have the Account Payables or Not?
QuickBooks Simple Start doesn't allow users to pay invoices, Even if you can track costs. You'll want QuickBooks Essentials to handle and pay bills.