Have you ever heard about nonprofit technology if not then read this blog carefully? Finding out accounting software is not always an easy task especially when it is about finding nonprofit accounting software that you can actually afford. For small to medium nonprofit organizations, QuickBooks for Nonprofits offers QuickBooks products with nonprofit editions that include donation tracking, bookkeeping, invoicing, and other accounting tools. Additionally, QuickBooks provides reduced items through TechSoup for both the nonprofit and other editions of the software, which is a fantastic value for businesses on a tight budget.
Save Time, Reduce Errors, and Improve Accuracy
Dancing Numbers helps small businesses, entrepreneurs, and CPAs to do smart transferring of data to and from QuickBooks Online. Utilize import, export, and delete services of Dancing Numbers software.
Although it could take some effort to master at first, QuickBooks is simple in comparison to other accounting software for NGOs. Depending on their requirements, nonprofits can use either QuickBooks Premier Desktop or QuickBooks Online. Giving volunteers who help with accounting tasks access to exactly the QuickBooks features they require is simple with QuickBooks Online. Additionally, it is simple to find an accountant who is experienced with QuickBooks products if you do need professional help with your accounting.
Doing more with less has always been a challenge for the nonprofit sector. As a result, they have fewer resources, capacities, manpower, and financial resources. Despite this, they continue to do amazing things for the community and turn to technology to enable them to have a greater impact. More nonprofits are beginning to invest in software solutions rather than hardware, which is one trend that has emerged in the nonprofit sector over the past few years, especially because they understand the need to boost efficiency to get more for everyone's money.
How do Nonprofits Use QuickBooks Online?
Every charitable and nonprofit organization manages its accounting in some kind. It's crucial to be able to complete these tasks quickly and reliably store records. Intuit has taken the time to ensure that QuickBooks does not fit into the nonprofit sector poorly, which is one reason why it appears to be a good fit for nonprofits.
Making technology fit the task at hand is one of the least effective uses of technology. Because of this, nonprofits are not a good fit for CRM systems that are sales-focused. They appear to be a good fit on the surface, but there are many problems because the tool was not developed specifically for the sector. Because of this, QuickBooks is excellent for nonprofits.
Nonprofit Accounting: You might be keeping track of the costs associated with various programs and funding as a nonprofit. Because of this, QuickBooks provides a feature that automates this type of accounting. It makes it simple to divide up those accounts and expenses. This keeps the group on the right track and within budget.
Tracking Donations and Grants: A nonprofit's work relies heavily on donations. QuickBooks provides a feature that makes it simple for the organization to manage donations and fundraising. The application also syncs donations automatically with well-known fundraising platforms.
Reporting: Nonprofits are accountable to a lot of groups, including boards, employees, funders, and the general public. The audience for reporting the organization's impact is actually always different, and staff members may quickly and simply pull financial data using QuickBooks, which saves them time and effort. Similar to Keela, QuickBooks helps you get back to impact.
Integrated Tools: One more great feature of QuickBooks for non-profits is that it plays great with other tools. Accounting software can be reliable, but it can only complete specific parts of the job. A nonprofit organization must do much more than just accept donations and account for them. Building strong, long-lasting relationships through emails, phone calls, events, and other stewardship tools is one of the most important tasks a nonprofit performs. Keeping track of these conversations is important if you want to build relationships that last for years. For this reason, nonprofits must have a CRM. QuickBooks depends on other nonprofit software for features like this, and data is effortlessly transferred between the programs. In this manner, a donation can be tracked on a CRM focused to organizations and accurately recorded in QuickBooks.
QuickBooks Online is Cloud-based: Nonprofit organizations are decentralizing more and more. This indicates that a significant amount of work is completed outside of the office by contractors, volunteers, and remote workers. If nonprofits organizations are relying on cloud-based technology to enable their staff to access information from anywhere. When it comes to accessibility, this is of the biggest importance. Additionally, QuickBooks provides cloud-based services. So long as there is internet connectivity, information is made available. Everyone can work, cooperate, and create impact from anywhere in the world because to this.
Automation: Technology always has a significant role for automation. Automating tedious processes makes people more productive. As a result, they have more time to work on tasks that are important to them. Many of the manual entries that would typically need to be made while performing accounting on paper and pencil are now automated by QuickBooks. Because receipts are digital, struggling with outdated paperwork is reduced.
What Types of Nonprofits does QuickBooks Online Support?
QuickBooks Online can be used by a various range of nonprofits that include:
Fraternal Associations
Churches and Religious Institutions
Social Clubs
Charities
Foundations
Schools and Educational Organizations
Employee and Labor Associations
Trade Associations
Small to midsize businesses are the most suitable for using QuickBooks Online. Although the software might be suitable for some larger businesses, the most expensive plan only allows for 25 users, so keep that in mind. Furthermore, some features are exclusive to more expensive plans. When add-ons like payroll and fees for specific integrations are taken into account, the software can end up being too expensive for very small nonprofits with little funding.
QuickBooks is a great tool for nonprofit accounting but every nonprofit is different. In this blog you will get all the important points related to How to Use QuickBooks Online For Nonprofit Organizations. In case you face any issue related to this then you can connect with Dancing Numbers team via LIVE CHAT.
Accounting Professionals, CPA, Enterprises, Owners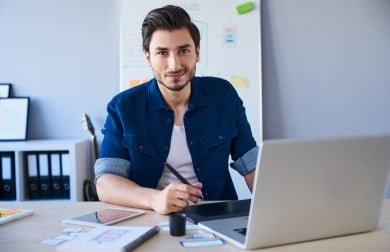 Looking for a professional expert to get the right assistance for your problems? Here, we have a team of professional and experienced team members to fix your technical, functional, data transfer, installation, update, upgrade, or data migrations errors. We are here at Dancing Numbers available to assist you with all your queries. To fix these queries you can get in touch with us via a toll-free number
+1-800-596-0806 or chat with experts.
---
Frequently Asked Questions (Faqs)
Can QuickBooks Online is Used for Nonprofits?
You can set up your QuickBooks Online account to better fit the requirements of your nonprofit organization if you run a nonprofit. You may ensure that your account uses terms, reports, and forms that are common in nonprofit organizations by making a few minor adjustments.
What Version of QuickBooks is Best for a Nonprofit?
Small to midsize churches and nonprofits organizations can use QuickBooks Premier Nonprofit, a desktop version of the accounting software. To help nonprofits in managing revenue and costs by program service, it includes a single chart of accounts for nonprofit accounting and class tracking.
What is the Difference Between QuickBooks and QuickBooks Nonprofit?
In addition to a variety of reports created especially for non-profits, QuickBooks Non-profit reports include all the wonderful reports you receive with the regular QuickBooks Pro. In QuickBooks Pro, Simple Start, and QuickBooks Online Essential, these reports are not available.
Is there a Non-profit Version of QuickBooks?
Enterprise comes with 9 reports that were built especially to give non-profits organizations the data they require. Additionally, using the raw data in QuickBooks, Advanced Reporting enables you to build your own unique custom reports from scratch.
What are Nonprofit Financial Statements Called?
A balance sheet, often referred to as a nonprofit statement of financial condition, is essentially a report that provides a quick overview of your company's financial health. It totals up the assets, liabilities, and net assets of your nonprofit in a single document.