In QBO, Price rules (levels) are used to swiftly and conveniently offer customized pricing on specific products or to specific clients. When selecting price levels, you can mix and match clients with goods and services. Additionally, you can expand your options to include all products and services that fit into a specific category. For instance, you could simply want to discount installation services rather than tangible goods. Not all price regulations need to apply to everyone.
Save Time, Reduce Errors, and Improve Accuracy
Dancing Numbers helps small businesses, entrepreneurs, and CPAs to do smart transferring of data to and from QuickBooks Online. Utilize import, export, and delete services of Dancing Numbers software.
Pricing levels can be set up to offer a preset dollar amount discount, a percentage discount, or you can just specify a bespoke price for a certain item. You can even raise prices if it makes sense for your pricing strategy. Additionally, you can round to the nearest dollar, $.49, $.99, and a variety of other figures. To decide when the rule is applied, you can set a Start date or End date for each price rule. In addition, once a price rule is defined, QuickBooks Online enables you to quickly activate and deactivate it. As a result of this, you can establish price levels immediately and implement them as necessary.
Price Rules provide QuickBooks Online Users with a wide range of options and the flexibility to mark up or mark down prices as it is required. The majority of the time, users will mark down products for sale or clearance purposes, but occasionally, users may mark up services when demand is great. The ability to define rules is unique to the particular customers, groups of customers, or several selected consumers which allows users to set higher charges for some clients as they want.
About QuickBooks Online
A cloud-based financial management tool is known as QuickBooks Online. Its goal is to reduce the amount of time which is spent by you by managing the finances of your company, by assisting you with duties like:
Developing Quotes and Invoices
Monitoring the Cash Flow and Sales
QuickBooks Online will taking care of your Clients and Suppliers
It is very helpful in keeping track of your taxes and simplifying your tax returns
Understanding the performance of your business
Budgeting and forward planning
There is no requirement to install any software because this is a real cloud solution. On any computer or web-enabled device, you may access QuickBooks Online directly from your web browser whenever and wherever you are. The recommended hardware specifications for QuickBooks Online are:
256 MB of RAM and a 1 GHz processor are requirements for a Windows PC running Windows XP or later.
Apple a Mac with an Intel processor and OS X 10.5 or later.
The most recent version of Safari, Google Chrome, Internet Explorer, or Firefox for Mac
An extremely fast internet connection (DSL, cable, T1)
Internet accessibility a quick broadband Internet connection is recommended for using QuickBooks Online.
Know Usage of Price Rules in QuickBooks Online
You might occasionally want to provide promotions and discounts as incentives, regardless of whether your small business offers goods or services. You may automate these price adjustments with QuickBooks Online.
You can also schedule them to run for a particular amount of time, and apply the adjusted price to all of your clients or just a specific group of them.
This QuickBooks price levels guide provides detailed instructions on how to enable price levels in QuickBooks Online and how to construct a pricing level.
When used properly, promotional pricing can be an effective tool. Small firms can use it to increase sales and profitability. It may even form a cohesive component of your overall strategy plan.
There are many reasons because of which you might wish to be able to quickly apply customized pricing for particular clients and goods/services, including periodic/seasonal sales, coupons, referral programs, customer loyalty programs, and volume discounts.
Steps to Implementing Price Levels in QuickBooks Online
You must activate pricing levels in QBO before using them. Normally, they are not on. They must first be turned on in order for the option to establish a price rule to be accessible.
You have to control over your product and service prices with the help of pricing regulations. Discounts are possible, as well as item-specific pricing options are also available. You can use it for a set period of time in case of selected group of clients.
Steps to Turn on Price Rules
Select Account and Settings or Company Settings by going to Settings⚙.
Choosing the Sales tab.
Now you have to select Edit✏️ from the Products and Services section.
Turn on Price Rules Beta by checking the box. (Refer to the area that is highlighted in the figure below.)
Choose Save, Followed by Done.
Steps for Creating of Price Rules
First you have to navigate to the Settings⚙️ and choose All the Lists which are shown.
Now you have to determine all the Rules of Price.
Decide the rules which you want to Create.
Now you have to choose the New Price Rule following from your first rule.
Assign the Name to your rule which you have assigned.
In the Start Date and End Date columns, specify how long you want to run this rule.
By default, all of your clients are subject to the rules of price. Select Customers from the drop-down ▼ menu and then Select Each Individual Customer in case if you want certain customers to be affected.
Navigate and select Add Customer option. If you've made any type of clients then you can also add to them.
By default, all goods and services are subject to the price rules.
Now you can select items or services from the drop-down menu if you want certain types to be affected.
Next step is to Select the category of Products or Services.
Now you have to use the Setting of Sales Price or Rate by, Percentage, and Rounding drop-down ▼ menus in order to choose how much you want to raise or lower the prices.
Select Apply when you are prepared to implement your adjustments. The Adjusted Price column will display the costs of each item once they have been customized by you.
In last to save your rules you have to select Save and Close button.
Applying of a Price Rule to an Invoice or Transaction
As you will add items then the rule for price will automatically implemented when you are trying to Prepare an Invoice or other transaction.
Always try to use the default rate of items.
There may be an indicator next to the rate field that reads, there are numerous price regulations that will be applied to the product or client.
Using the drop-down on the rate field is helpful in choosing the rule which you want to apply, or by specifying an entirely alternative rate, you can override the price rule.
Conclusion
We hope that by now you have found a solution or are aware of QuickBooks Online Price Rules. However, you can contact our QuickBooks customer care line if you're still looking for more information on QuickBooks Online Price Rules. To receive a prompt response, you can select any option that suits your needs. It creates a connection with a Dancing Numbers expert who can quickly address your problems.
Accounting Professionals, CPA, Enterprises, Owners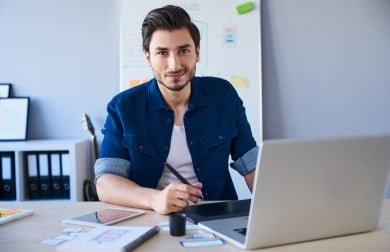 Looking for a professional expert to get the right assistance for your problems? Here, we have a team of professional and experienced team members to fix your technical, functional, data transfer, installation, update, upgrade, or data migrations errors. We are here at Dancing Numbers available to assist you with all your queries. To fix these queries you can get in touch with us via a toll-free number
+1-800-596-0806 or chat with experts.
---
Frequently Asked Questions (Faqs)
How many Price Restrictions or Rules are Permitted?
There is no restriction on the number of price rules that can be created, but less than 10,000 is ideal.
How do I Apply Price Rules to Inventory Bundles?
A pricing rule cannot include bundles because a bundle is simply a collection of things. But if you add the components in a bundle to a pricing rule and then add the bundle to an invoice, it will display the price that the price rule suggests.
What Occurs if the Customer/item Pair Chosen is Qualified for more than one Price Rule?
The item's default sales rate will be shown along with the warning message; there are several price rules that will apply to the product or customer, which is next to the rate field.
To fix this, you have to choose the rule of your wish to apply by using the drop-down of the rate field. You can also type a whole different rate.
Is it Possible to Run Reports based on the Customer or Price Rules?
Customer type can be included as a column in the Customer contact list report. Reports are being considered for a future release.
Do Recurrent Sales Transactions Allow for the Usage of Price Rules?
The rate of the item will remain the same as when the recurring transaction was generated if you use recurring sales transactions. Therefore, if a pricing rule was used when generating the recurring transaction; it will continue to utilize that rate until the rate is changed on the recurring transaction.
The previously set up recurring transaction will not be impacted if a price rule expires or the rates are altered.
How can I Apply Price Rules to a Bill or Deal?
As you add items to an invoice, the price rule is immediately applied whenever you pick the rate and view all of the active pricing rules. You can also override the price rule.