Payroll Core, Premium, and Elite are the three options available in QuickBooks Online Payroll. In addition to payroll, tax filing and payment, and benefits program administration, services are available in all three versions. Premium has a few extras, like HR help, while Elite has a more customized service. Tier-based pricing is more expensive than flat-rate pricing. Learn more about the basic, premium, and elite features of QuickBooks Online Payroll in this article. Hope you find this information helpful.
Save Time, Reduce Errors, and Improve Accuracy
Dancing Numbers helps small businesses, entrepreneurs, and CPAs to do smart transferring of data to and from QuickBooks Desktop. Utilize import, export, and delete services of Dancing Numbers software.
When is QuickBooks Payroll Core Appropriate?
Small companies that just need the bare essentials in payroll software would benefit most from QuickBooks Payroll Core. It covers a wide range of topics, including payroll, taxes, and wage garnishments. Payouts are made by next-day direct deposit, which is becoming popular, but is not yet the norm (some still have a 2- to 4-day wait period). QuickBooks Payroll may easily be integrated with any existing human resources (HR) system, such as an HR team or HR software.
When is it Appropriate to Make use of the QuickBooks Payroll Premium Feature?
Workers' compensation and HR assistance are among the extras in QuickBooks Payroll Premium, which covers everything in QuickBooks Payroll Core. If your employees are paid on an hourly basis rather than a salary, the time-tracking function makes it an excellent alternative. If your HR staff is inexperienced, the HR assistance and expert setup review is a smart option. Your employees will be paid sooner as a result of the same-day direct deposit.
In What Situations is it Appropriate to make use of QuickBooks Payroll Elite?
QuickBooks Payroll Elite is the ideal option for firms that need to keep track of billable hours and shifts, as well as those that are more likely to go afoul of HR and payroll rules (small construction companies, for instance). The app allows you to keep track of projects and the time spent on them. In addition, you receive a specialized HR team, a skilled setup, and round-the-clock service.
Which Situations Call for the Use of a Payroll Alternative to QuickBooks?
As handy as QuickBooks Payroll is, it's not the only solution available to those who already use QuickBooks for their accounting needs. We've compiled a list of the best online payroll software and services if QuickBooks Payroll doesn't match your requirements. In addition to QuickBooks, you'll discover a slew of additional options on the list. Our list of the greatest professionals Employer organizations (PEOs) are a good place to start if you're searching for something more comprehensive.
What are the Best Payroll Services for Small Businesses?
Employees are paid appropriately, taxes are withheld, and deductions are taken care of by the finest payroll services, such as online payroll software, professional employer organizations (PEOs), and human resources systems (HR) (for benefit premiums, retirement savings, etc.). We've produced a list of the top nine payroll service providers for small businesses in this guide.
Gusto: The best overall payroll service on the internet.
QuickBooks Payroll: Best for accountants and businesses who desire immediate deposit on the same day.
ADP Run: Ideal for companies that want to expand into major corporations.
Square Payroll: For businesses that exclusively use contractors and seasonal workers, this is the best option.
Paychecks: Small businesses and sole proprietors that want payroll and incorporation services would benefit most from this option.
Rippling: If you're looking for a flexible HR and IT platform with extensive integrations, this is the best option for you.
Just works: A low-cost, high-functioning PEO is best for organizations that need to outsource their HR management.
Papaya Global: Ideal for businesses that have to pay overseas workers.
Time Tracking: The best free payroll solution for businesses who are prepared to submit their own payroll taxes.
How We Assessed the Payroll Plans of QuickBooks?
QuickBooks Payroll solutions were analyzed for cost, convenience of use and customer service, as well as feedback from actual users. You may use any one of these programs to handle payroll, from calculating wages to submitting tax returns. HR features and support are a major distinction between the two plans.
What's the Difference Between QuickBooks Payroll Core, Premium, and Elite?
QuickBooks Payroll Core is the best option for mom-and-pop enterprises. Unless you need the HR help center, the other services are accessible via third-party integrations for less than the Premium plan's monthly cost ($45 monthly base versus $75 plus the per-employee fee differential). You can obtain time tracking software for anywhere from $2 per person per month up to $20 + $8 per month, while Premium is $30 + $4 per person per month more expensive than QuickBooks Payroll Core.) If you need human resources help, you can find cheaper HR payroll programs that offer that with their base plans.
What are the Differences Between Core, Premium, and Elite: QuickBooks Payroll?
Regardless of the version you pick, QuickBooks Payroll Online offers full payroll software (so that employees can be paid and taxes can be deducted and filed). It also offers assistance with health benefits and customer service. With the accounting software, all plans are simple to use. Many more programs may be added, however the procedure is not as straightforward as with the ones described above.
What is the Core Function of QuickBooks Payroll?
If you're a small company and don't require the bells-and-whistles that come with other QuickBooks Online Payroll options, Core is a good option for you. Aside from that, it has the following:
Salary calculations, including garnishments and state/federal withholdings as well as state and federal income taxes.
Direct deposit payroll for salaried workers.
Federal, state and municipal taxes must be paid in full.
Direct deposit or a check is two ways to pay workers.
Pay runs are limitless, so you can work around any schedule.
Payroll records.
Employee self-service site where they may see their W-2s, PTO balances, and withholding amounts.
In the software: quotations for health insurance, rapid applications, and benefits administration.
Compliant, well-managed, and transparent 401(k) plans.
There is a $3.99 fee for the first three 1099-MISC and 1099-NEC forms.
Then $4.99 for the next four to 20 forms; any more than 20 forms are free.
Support for the product, such as troubleshooting.
What is the Premium Version of QuickBooks?
In addition to the capabilities featured in the Core plan, QuickBooks Payroll Premium offers the following extras. When it comes to time tracking, it's a wonderful option for businesses who use hourly employees and lack in-house HR expertise:
QuickBooks Time: Mobile clocking allows your workers to clock in and leave from their desks, making it simple to evaluate and approve their time for payroll.
Expert Setup Review: Make sure you're off to a good start when it comes to payroll. Check your QuickBooks Payroll configuration with the help of a QuickBooks Payroll specialist.
Same-day Direct Deposit: Pay workers more quickly. There is no time limit on when you may submit and still be paid on time for your team.
HR Tools: HR advice and articles, checklists and forms, offer letters, and example employee handbooks are all available via Mineral's relationship.
Workers Compensation: There are programs you may connect and administer using QuickBooks that are recommended by AP Intego's broker. It does the calculation for you, so you don't have to worry about missing a payment.
What is QuickBooks Payroll Elite?
Is QuickBooks Payroll Elite your best option if you're a small business owner that needs help with HR issues? Additional tax penalty protection is provided, as are all of the Premium plan's features.
QuickBooks Time with Projects: Employees should be able to post comments, images, and project updates while they are on the job site, and managers should be able to track their time and allocate it to specific projects.
HR Advisor: HR experts in your region can help you understand the regulations. Custom handbooks and policies may be created for you with their help and assistance.
Expert Setup: QuickBooks setup might be a hassle for your human resources department. Using the information you've provided, its professionals will finish the setup and check it for problems. Your new payroll provider will take care of the data transfer if you are moving from another service.
Tax Penalty Protection: Whether you or your QuickBooks representative made the error, QuickBooks will cover the penalty and interest up to $25,000 per year, as well as represent you and assist you address payroll tax and filing concerns with the IRS.
24/7 Support: You may get in touch with an expert at any moment by chat or phone.
QuickBooks Payroll Core vs. Premium vs. Elite: Which is Easier to Use?
It is simple to utilize all payroll processing solutions since they all use the same software. However, in terms of general simplicity of use, QuickBooks Payroll Elite comes in first, followed by QuickBooks Payroll Premium, and finally by QuickBooks Payroll Core.
What is QuickBooks Payroll Elite Ease of Use?
QuickBooks Payroll Elite is the most user-friendly of the QuickBooks Payroll options.
As opposed to merely having a representative evaluate it or depending only on your team's accuracy, you have the benefit of having a setup expert enter all the information and ensure that everything is perfect (QuickBooks Payroll Core). So you get off to a good start.
Employee handbooks and job offer letters may be written with the assistance of an HR consultant assigned to your account.
As a time-tracking tool, it comes with QuickBooks Time, which allows workers to clock in and out, request paid time off, and more.
This eliminates the need for employees to manually enter their hours worked into the payroll system.
In contrast to the restricted support hours given by the other two plans, this one offers phone and chat help 24 hours a day, seven days a week, 365 days a year.
An experienced QuickBooks tax expert team is available to assist you fight back against claims or negotiate compensation, and its protection package will cover up to $25,000 per year in penalties or interest.
Unlike the other two plans, this one doesn't simply cover the errors made by the sales people, but also those made by you.
What is QuickBooks Payroll Premium Ease of Use?
A certified professional will check your setup to ensure that you entered everything properly before you begin using QuickBooks Payroll Premium. As a result, even if you must put in the effort, you can be certain that you are off to a good start. For items like policy letters and employee handbooks, you may use this plan's HR template collection. The following are also included:
QuickBooks Time
Extended business hours support is available.
The same access to articles and videos on how-to as the Elite plan
If you make a mistake, there is no tax penalty protection; but, if your representative makes a mistake, it is covered.
What is Payroll Core Ease of Use?
You can set up payroll settings, add new workers, and run your first pay period using the QuickBooks Payroll Core program, but it does not provide professional help for double-checking your work. You do, in fact, possess the aforementioned:
Access to tutorials and instructional videos
In-person assistance from a live agent during non-standard office hours
However, there is no HR support for time tracking.
What is Customer Service: QuickBooks Payroll Core vs Premium vs Elite?
All three options include access to articles and videos, which may be accessed either online or via the application. The web-based help area includes all Intuit products, and the search box does not usually filter it down properly. It is better to receive the information you need via the software. Despite the lack of graphics, the contents are simple to follow. The videos are available on YouTube and in the assistance sections.
In addition to the standard features of QuickBooks Payroll, users of QuickBooks Payroll Elite have access to a dedicated HR specialist who is available around the clock to answer any questions you may have about payroll or human resources, such as how to comply with a new law or deal with a difficult employee.
What is Customer Reviews: QuickBooks Payroll Core vs Premium vs Elite?
Most evaluations focus on the package as whole rather than individual options. A whopping 4.36 stars were given to it by users on independent review sites. In 2020, when various payroll software businesses were experiencing customer service issues, the 5-star evaluations exceeded the 2- and 1-star reviews roughly 10 to 1.
Customers generally considered the UI to be easy to use. Additional features, such as more thorough error checking, were requested by several users. Although some users complained about excessive wait times, customers generally thought customer service was good.
Health benefits administration, tax preparation, and tax payment are all included in QuickBooks Payroll, a cloud-based payroll solution. Timekeeping and HR help are also included in the Premium and Elite programs. The majority of them are compatible with third-party accounting software, such as QuickBooks.
QuickBooks Payroll Core is a better option for small companies than the Elite plan, even though it comes with more features. It provides the same level of customer service as the Premium package and addresses all of your payroll requirements. It does not include HR or time tracking, however there is some integration that may be less costly than upgrading in the big scheme of the matter. If you're just getting started, it's a terrific place to begin, but upgrading at any moment is possible. Paying your staff has never been easier.
QuickBooks Online Payroll Core is a great option for businesses with a few employees. It's affordable, has a wide range of features, and its super easy to use. If you're looking for an online payroll solution that meets your specific needs, QuickBooks Online Payroll Core is definitely the right choice. However, if you have a larger team or require more advanced features, then I would recommend checking out QuickBooks Premium.
In this article, you will learn about QuickBooks Online Payroll Core, Premium, & Elite. Every heading is mentioned in detail. If you still face any issues, you can contact the Dancing Numbers experts via LIVE CHAT option. The team has good knowledge of everything. Feel free to contact. The team will solve your issues.
Accounting Professionals, CPA, Enterprises, Owners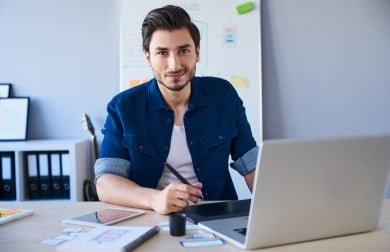 Looking for a professional expert to get the right assistance for your problems? Here, we have a team of professional and experienced team members to fix your technical, functional, data transfer, installation, update, upgrade, or data migrations errors. We are here at Dancing Numbers available to assist you with all your queries. To fix these queries you can get in touch with us via a toll-free number
+1-800-596-0806 or chat with experts.
---
Frequently Asked Questions (Faqs)
What is Square Payroll in QuickBooks Online Payroll Core, Premium, & Elite: How do I use it?
Square Payroll has a number of critical features that make it simple for administrators to process employee payments. In addition to full-service payroll services, basic time tracking and tip management are included. Square Payroll offers a contractor-only plan for $5 per worker per month, which is somewhat less expensive than Gusto's $6 per contractor per month for those who exclusively hire and pay independent freelancers.
The Payroll area of your Square Dashboard is where you'll keep track of all things payroll-related. Ensure your workers get their pay through direct deposit on payday by processing payroll by 8 p.m. PT.
How to choose the Right QuickBooks Online Plan for Your Business while Selecting the QuickBooks Online Payroll Core, Premium, & Elite for your Business?
QuickBooks Online is a great tool for small businesses, but it doesn't offer the features and support that some businesses need. If you're not sure whether QuickBooks Online is right for your business, here's a breakdown of the different plans.

QuickBooks Online Payroll Core is the cheapest plan and offers limited features. It's perfect for businesses with very simple payroll needs.


If you need more features, QuickBooks Online Premium is a good option. It includes features like automatic deposit payroll, reporting and tracking of employee hours, and more. However, Premium can be expensive to use.


If your business has complex payroll needs or you want to use QuickBooks Online to manage other financial tasks, such as invoicing, then the Business Premier or Enterprise plans may be a better fit.
Why should you Use QuickBooks Online Payroll Premium between QuickBooks Online Payroll Core, Premium, & Elite?
There are many reasons businesses should consider using QuickBooks Online Payroll Premium, one of which is the increased security features it offers. QuickBooks Online Payroll Premium uses 128-bit encryption and two-factor authentication to keep your data safe from theft. Additionally, it has a robust reporting system that allows you to track employee hours and deductions easily.