Square (also known as Squareup) and PayPal are both popular platforms in the fast-growing payment processing industry. They offer the same core business features like e-commerce sales, mobile POS Sales and a combination of both. In this post, we would have a comparative study of how these two platforms function in certain important categories. This post will also give you a clear opinion about the ongoing Square VS Paypal debate. You will also come to know which platform would provide you a better overall value with respect to your specific business needs.
Save Time, Reduce Errors, and Improve Accuracy
Dancing Numbers helps small businesses, entrepreneurs, and CPAs to do smart transferring of data to and from QuickBooks Desktop. Utilize import, export, and delete services of Dancing Numbers software.
Square: an Overview
Because of its advanced features, Square has made quite a name for itself in the payment processing industry. It is easy to use, affordable and transparent platform. Even though, it is not ideal for global or high-risk businesses, it certainly fits the requirements perfectly for small business owners.
Initially, Square was developed to suit the needs for a variety of businesses such as mobile contractors, corner coffee shops, and niche creators. From a simple credit card reader with a focus on mobile-processing, Square has slowly and methodically developed into a bigger and better platform for small and ready to scale businesses. It now offers high-end POS hardware and software systems, with customized POS packages for several industries. It is known for its smooth integration with other popular POS systems for businesses as well. Square has now embedded in it huge social media integrations, a user-friendly website builder and free developer tools. By using this flexible, ever-improving and dynamic platform, you can sell almost anything, anywhere. For example, with the Square Online Checkout tool, your business can use advanced online ordering and curbside pickup facilities. It has also embedded modern and improved security features to process payments.
Advantages of Square
Certain important advantages offered by Square are listed below:
Modern tools and an impressive set of features
Free add-ons
Comprehensive and multichannel payments system
Specially Designed POS systems for retails, restaurants, and appointment businesses
Free virtual terminal and other eCommerce tools
Proprietary POS options such as Square Terminal, Square Stand and Square Register
Zero charge Back Fee
Disadvantages of Square
No application is one hundred percent perfect and Square is also not without its fair share of inherent drawbacks. Here, we list some of them:
Not suitable for high-risk industries
Not for international sellers
Have issues related to account stability
Cost is a bit on the higher side for businesses with small transactions

---
PayPal: an Overview
PayPal has been one of the most prominent players in the payment processing space and one of the most recognizable platforms as well. Many customers have made a habit to use PayPal as a suitable alternative to credit card transactions. It offers an incredible value with its comprehensive payment system. In-person mobile processing has been made much easier by 'PayPal Here', the popular POS app. PayPal also boasts of highly secure payment solutions and high-end developer tools. You can add the PayPal features anywhere – within your email, website, invoices, landing page and as recurring billing options. On the merchant side too, PayPal has become a preferred platform for global selling.
Advantages of PayPal
Certain important advantages offered by PayPal are listed below:
Have a large number of loyal customers
Makes international selling possible
Predictable pricing
Can be easily integrated with other applications
Efficient developer tools
Accept in-person payments from PayPal and other platforms
Disadvantages of PayPal
Like many other payment processing platforms in the market, PayPal also has certain drawbacks in its functionalities. Here, we list some of them:
Is not free from account stability issues
Customer support is not consistent enough
Not suitable for high-risk businesses
For businesses having higher average transactions (over $100), PayPal here charges higher fees as compared to Square
Additional fees are charged for charge backs, virtual terminal, and recurring billing
---
Now that you had a preliminary idea about both these platforms, it's time we dive deeper into our main topic. We will compare the features and benefits provided by both Square and PayPal.
---
Common Features of Square and PayPal
If we talk about core features such as accepting payments, both these platforms offer similar functionalities. You can expect the following from both:
Accepts of all kinds of credit cards
Free mobile POS services compatible with almost all devices
Smooth recording of cash transactions
Keyed transaction support
Both partial and full refunds
Item library with product descriptions, images, and variants
Loyalty and discount programs
SKUs and Barcodes
Email/SMS receipts
Recurring billing
Receipt printing
Invoicing
Cash drawer support
Now, we will take a closer and comparative look into both these platforms with respect to some key parameters associated with payment processing. Here we go..
Square VS Paypal: Pricing
| | | |
| --- | --- | --- |
| | Square | Paypal |
| Monthly Account Fees | $0/month; $60/month for Specialty POS Packages | $0/month; $30/month for Payments Pro |
| Card-Present Transactions | 2.6% + $0.10 per swipe/dip/tap | 2.7% per swipe/dip/tap |
| In Person Payment Processing Fees | 2.6% + 10 cents | 2.70% |
| eCommerce & Invoice Payment Processing Fee | 2.9% + $0.30 | 2.9% + $0.30 |
| Virtual Terminal Entry | Free; 3.5% + $0.15 per transaction | $30/month; 3.1% + $0.30 per transaction |
| Keyed-in Payment Processing Fees | 3.5% + 15 cents | 3.5% + 15 cents |
| Recurring Invoice Billing | Free; 3.5% + $0.15 for Every Invoice | $10/month; 2.9% + $0.30 for Every Invoice |
| QR Code Payments | 2.9% + $0.30 | 0.027 |
| Chargeback Fee | None | $20 |
| Card Reader Price | Free for Magstripe reader, $49 for chip and Contactless reader | $79.99 for chip and Contactless reader with stand; $24.99 for chip and swipe reader |
A comparison of the current fee structure in both these platforms shows that the in-person transaction fees of PayPal are a bit lower than Square and have the advantage of receiving PayPal payments. PayPal is a better choice for individuals looking for a reliable payment processing platform with low rates. However, Square provides better scalability for business owners as it can adapt more seamlessly to their changing needs.
The above comparison of fees also shows that both the platforms offer similar pricing for credit card transactions through their free apps. Neither would charge you any regular fee beyond the per transaction prices. Of course, you can choose add-on services at extra cost in both, if you want.
As PayPal does not charge any per-transaction fee, it is more popular among small-scale merchants and low-volume businesses. On the other hand, Square charges $0.10 per-transaction, which can add up when a business deals with smaller transactions. However, Square is a bit better for higher-volume businesses because of the comparatively lower percentage rate.
However, PayPal would charge you a hefty $30/month for a virtual terminal, to add to a $10/month for recurring billing. On the other hand, Square does not charge anything for virtual terminal and zero monthly fees for its recurring invoice facility. Another point to note is that the chargebacks fee for Square is nil and it even offers a chargeback protection of up to $250/month to merchants against qualifying purchases.
Square also offers industry-specific POS, each having different subscription costs and processing rates.
Square VS PayPal: Customer Support
Let's get this straight. Neither of the platforms has an overwhelming reputation when it comes to customer support and service. Both perform ok when it comes to delivering standard customer support but, they lag behind traditional POS providers when we talk about providing personalized support to customers.
Support Options offered by Square:
Social Media:

The Twitter support feed of Square is very much active. You will find many instructional videos on its YouTube channel as well.

Help Center:

Square offers a comprehensive online knowledge base. Here, you will find all the necessary details.

Email & Phone Support:

You can reach out to their customer support team over email and phone. For this, you need to obtain your customer code. However, some users have complained of late about issues while reaching out to the customer service team.

Seller Community Forum:

You can get quality advice or instruction here from other users of Square users and Square's technical staff as well.

Live Chat:

Square provides live chat support. However, you will be routed initially through the Square Assistant chat bot.
Support Options offered by PayPal:
Social Media:

PayPal support is active on both Twitter and Facebook.

PayPal Hub Home:

This is PayPal's help center which is organized topic-wise. You can search the FAQs section for feasible answers to your queries.

Phone & Email Support:

You can reach out to their customer support team over email and phone. No code is required here. But, some users have complained that the phone support is quite inconsistent.

PayPal Community Forum:

The PayPal Community Forum works similar to that of Square. However, it is not as comprehensive and helpful as the community forum of Square.

Live Chat:

PayPal's live chat includes a chat bot similar to that of Square. After going through the chat bot, you will eventually obtain a response from a PayPal live person.
Square VS PayPal: Mobile POS Features
When we talk about Mobile POS Features, there are striking differences between Square and PayPal. The comprehensive back-end dashboard of Square definitely scores over PayPal. Here, you can have access to all the payment basics and the 'behind-the-scenes' stuff. Also, the inventory management tools of Square go 'up and running' pretty much when you log in. These tools let you set low-stock alerts, bulk load inventory and track quantities in the Square mobile app pretty efficiently. Moreover, the Square customer database facilitates linking a purchase with a particular customer and also to establish ties with other tools such as Square Marketing and Square Loyalty. Even though some of such features are add-ons or premium, Square Marketing provides certain free templates where you can send emails to your contacts about offers and updates. With this database, you can also track the spending habits of your customers and store their card details.
PayPal Here, the mobile POS by PayPal won't give you these features. However, it will provide free sub-user accounts. This will allow you to assign a unique log in ID to each of your team members and employees. To do the same in Square, you will have to pay a monthly fee. PayPal also offers one feature that is not provided by Square. Buyers can make use of the One Touch Payment feature by using their PayPal account.
One area where Square scores over PayPal is that the Square POS offers a free virtual terminal. This would allow you to key-in payments for free, instead of using a card. If you activate the virtual terminal feature in your PayPal account, it would cost you $30 per month.
As a takeaway from the above discussion, we can say that Square, with its robust POS software, beats PayPal in many accounts. It provides a number of business management tools to help service providers, retailers and others run their business operations more efficiently.
Square VS PayPal: eCommerce and Online Payments
Online payment processing is the core of the PayPal business. However, it still misses out on some solutions you will find with Square. For example, Square offers a free website but PayPal doesn't. However, it will provide you certain third-party integrations compatible with it. Also, with the robust PayPal tools, you can create custom payment buttons for purchases. You can set up donation buttons where you can add anywhere online and donors can select options to make either a recurring or one-time donation.
Square has also come up with its own tool named Online Checkout to allow the same kind of flexibility in terms of donation and payments management. Here, anyone can take donations or start online selling with a few clicks, even if he does not own a website. Square provides a simple way to start online selling through Weebly, its recent acquisition. The basic features are available free of cost and you can always upgrade to paid plans at a reasonable cost, if you want more features. You can also have the flexibility to use your existing website and Square will duly support it with its developer tools and seamless integrations.
In spite of aggressive marketing of Square, PayPal remains one of the most adopted online payment platforms. With its One-Touch checkout tool, shoppers can complete transactions securely and quickly without even entering any personal information. Studies on merchants have also revealed that after accepting PayPal, their online sales volume has increased significantly.
Another advantage of PayPal is that it has established secure integrations with almost every major web builder and eCommerce platform in the market. Moreover, with the Donate or Buy Now button of PayPal, you can easily monetize any aspect of your site. No wonder PayPal is one of the most popular payment processing options for online sellers.
Square VS PayPal: Invoicing Tools
| | | |
| --- | --- | --- |
| | Square | Paypal |
| Request Down-Payments or Deposits | Yes | N/A |
| Facilitates Partial Payments | N/A | Yes |
| Notifies When an Invoice is Viewed | Yes | N/A |
| Can Store Customer Payment Information | Yes | N/A |
| Recurring Invoices | Yes | Yes – for a monthly fee of $40 |
| Automatic Payments Reminders | Yes | N/A |
| Mobile app | Yes | Yes |
Both Square and PayPal offer free online invoicing to the users, with almost similar payment, tracking and invoice creation features. With both these platforms, you can create invoices and send to your customers by email. Customers just need to click on the Pay button and make online payments conveniently.
However, Square will score over PayPal in the below-mentioned situations:
Free Appointment Management System: You can avail the Square appointment management system for free of cost. It works seamlessly with payments, online scheduling and invoicing. It will help you create and manage your invoices before or after every appointment.

Recurring Billing: With Square recurrent billing feature, you can store information related to customer payment and use the card for making approved recurring payments. Square offers this facility for free while PayPal charges up to $40/month for an upgrade.
Square VS PayPal: Security
Both Square and PayPal have incorporated useful security features. , and for the most part, out of customers' hands. Both these platforms include features of EMV-compliant payment hardware and encrypted transactions. They also comply with the (PCI DSS Payment Card Industry Data Security Standard), which is regarded as the ' Gold Standard' in the payment processing industry.
As a part of the PCI compliance, Square manages fraud monitoring efficiently for the end-to-end transaction. Similarly, during PayPal transactions, the customers are taken off from a merchant's site and are redirected onto PayPal's form. However, for the PayPal Pro transactions, the transaction happens within the merchant's site itself and it needs annual questionnaires and quarterly scans to ensure full compliance.
Square VS PayPal: Integrations
Both these platforms work nicely with third parties. As Square offers a robust POS system, it offers easy POS integrations. On the other hand, PayPal integration is built over several POS platforms such as Lavu, Vend and others. Therefore, you will have enough flexibility. PayPal also integrates perfectly with other platforms such as eBay, Intuit Quickbooks and so on.
You will find the third-party integrations of Square in Square App Marketplace. You will have enough options for CRM software, bookkeeping etc such as SumAll, TaxJar, Intuit QuickBooks and Postmates.
Square VS PayPal: Hardware
When it comes to mobile payments, Square is widely recognized for its improved hardware. Customers are provided a free magstripe reader. For those who want to accept different types of payments, Square offers another Reader for Square Terminal, Square Register and Contactless Chip with Square Stand for purchase. A number of accessories are also available, including barcode scanners, printers, docks and mounts. Square has no monthly charge for the virtual terminal but, with PayPal, the same would cost you $30 per month.
PayPal offers a Chip and Swipe Card Reader absolutely free for credit card transactions. It also sells a Chip and Tap device to facilitate contact less payments. However, you need to tie up with a third party vendor authorized by PayPal for integrating POS hardware. Depending on the vendor of your choice, you may be asked to buy or lease the hardware.
Considering all these, we can safely consider that on the hardware front, Square has the overall edge over PayPal.
Square VS PayPal: QuickBooks Integrations
Connect Square to QuickBooks
The Square can easily integrate with QuickBooks software. There is a very simple and smart way to fetch transactions from Square to QuickBooks:
Easy to import into QuickBooks and no more manual entries.
It helps you to collect data from multiple locations of your businesses to QuickBooks account.
Automatically created sales receipts that include sales items and transactions.
Select the sales details according to you to import the daily summary or individual transactions.
How it works after Integrating Square with QuickBooks?
You can easily make the sale using the Square application by connecting it with QuickBooks. Here are the steps to know how it works:
Connect Square with QuickBooks.
Make a sale using Square.
Then QuickBooks groups your payments to match them against your bank deposit.
It makes your reconciliation easy by avoiding duplicate transactions into your books.
Review your transaction for accuracy according to your preference.
All the sales transactions can be reviewed on an individual receipt.
When you are all set then you have to add transactions into your books and you are done.
Connect PayPal to QuickBooks
When you connect QuickBooks to PayPal then you can easily categorize, edit, or match the transactions. You can do these transactions in the same way you did your bank transactions:
Get gross and net sales
See details at a glance
Review Transactions
Track fees separately
How it Works after Integrating PayPal with QuickBooks?
The data flow is automatic in between the software and you can check it out at one place. Here are the steps that let you know how it works:
Firstly, Connect your Account
Auto-Sync the Sales Data
Review the PayPal Transactions before adding them to your Books
You don't have to Enter Transactions manually as PayPal fees are recoded as Expenses while Reconciling the PayPal account.
The Foot Note
Both PayPal and Square are user-friendly and popular options with transparent and affordable pricing for small businesses and individuals alike. PayPal enjoys a well-established customer base and from this point of view, PayPal may be a better option for online payment processing. However, if you are looking for a solution to meet all your payment processing needs, Square may be a better choice. From the above discussion, we have come to know that Square offers better hardware and POS solutions. Moreover, with Square, you will get a multi-channel and the most integrated payment solution at the most affordable price. With your free Square account, you will get facilities such as free mobile POS, appointment booking, invoicing, eCommerce payment processing, multichannel sales management and online store. You can of course opt for additional features related to payroll and employee management, loyalty, marketing and more.
Accounting Professionals, CPA, Enterprises, Owners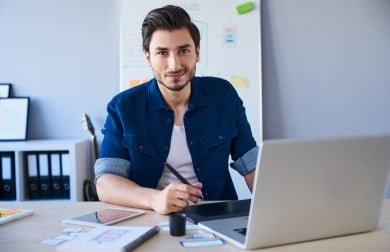 Looking for a professional expert to get the right assistance for your problems? Here, we have a team of professional and experienced team members to fix your technical, functional, data transfer, installation, update, upgrade, or data migrations errors. We are here at Dancing Numbers available to assist you with all your queries. To fix these queries you can get in touch with us via a toll-free number
+1-800-596-0806 or chat with experts.
---
Video Tutorial For Square VS PayPal