Integrating QuickBooks with Square is very easy and is just a few clicks away. It lets you synchronize Square data with QuickBooks Online. Learn about Square QuickBooks Integration.
Also, it synchronizes Square Customers, Payouts, Sales, Taxes, Fees, etc., with your QuickBooks Online, keeping books accurate and precise is easy without manual data entry annoyances.
Save Time, Reduce Errors, and Improve Accuracy
Dancing Numbers helps small businesses, entrepreneurs, and CPAs to do smart transferring of data to and from QuickBooks Online. Utilize import, export, and delete services of Dancing Numbers software.
You can import expenses and sales from your Square payments, view historical data, sync Square Payroll Reports, etc.
Steps for Integrating QuickBooks Online and Square
Follow the mention steps to connect QuickBooks online to Square
Estimated Time: 25 minutes
Step 1: Set up QuickBooks
First of all setup your QuickBooks Account.
Step 2: Connect Your Bank Account
Now, connect your Bank Account. Create new accounts in QuickBooks, if you haven't previously.
Step 3: Sync with Square
Go to Sync with Square landing page on the App Centre. Now, select Get App Now.
Step 4: Intuit and Sync with Square
A pop up will emerge to authorize your data sharing between Intuit and Sync with Square. Now, select Authorize.
Step 5: Login with Square Credentials
Sign in using your Square credentials, and if you do not have a Square account, select Sign up.
Step 6: Change Settings on Import Square Transactions Page
From the Import Square Transactions Page, you can open transactions, import, or change settings. Select Settings to change the accounts you would like to be affected by this import at the bottom of the page.
QuickBooks Online views for the last day you processed transactions. It will provide you a day's worth of transactions so you can test drive the imports.
If you have not processed anything in over 15 days, you will not see transactions till the day you process a transaction using your Square account.
Square QuickBooks Integration Features/Advantages
No further manual data entry. Sales, taxes, tips, fees, and discounts are imported into QuickBooks accounts overnight.
Automatically update your inventory when you add stock to your QuickBooks.
Automatically update your inventory in QuickBooks with each Square sale.
You can record your Square related fees as a separate bill transaction.
You can handle refunds & cancellations and create credit memos against the original sale for accurate transaction-level accounting.
You can update prices once in QuickBooks and use automated rules to keep prices updated on your Square.
Map sales tax to particular items in QuickBooks for proper sales tax filing.
It allows multi-user with customized permissions.
It lets you easily handle products between QuickBooks and your Square store.
Significant customization are also available off-the-shelf.
How to Connect Your Square Account to QuickBooks Online?
Read this blog, and know how to connect your Square account to QuickBooks Online. By connecting this you can easily import your sales transaction. Do you know why you use Square to process payments? You can bring your sales transaction into QuickBooks automatically with the connect to Square app. Then QuickBooks categorizes and matches them to our bank records. What you have to do is review and approve the work.
Step 1: Set up QuickBooks
Here are a few things you can take to help QuickBooks handle your Square transactions exactly how you want them to before you start Connect to Square.
Connect Your Bank Account to QuickBooks
Connect the bank account that Square uses to deposit money from your sales if you haven't previously. Once downloaded, QuickBooks can compare your bank transactions to those from Square transactions.
Import Square Products and Services
When importing transactions, the Connect to Square app automatically enters "Square item" for the product and service names. Once a product or service name is manually changed, the app remembers it and uses it for the same item in future transactions. Nevertheless, you may completely avoid this work by importing your goods and services from Square:
Open Square and create a CSV file by exporting your products and services.
Open QuickBooks and follow the steps to import services and products from your CSV file.
By doing this, you can be sure that Square and QuickBooks match up exactly for your products and services.
Step 2: Set up the Connect to Square App
You can connect QuickBooks to your Square account once it has been configured how you want it to.
Firstly sign in to your QuickBooks Online account.
Then, in the QuickBooks Online app store visit the connect to Square page.
Now, you have to select Get App Now and select get started.
For QuickBooks, you will need to grant permission and Square to share product details. Then click on Give permission.
A new tab will appear on your screen, you have to enter login credentials for your Square account. Then click on Sign in.
Choose the Square locations you want QuickBooks to sync with. Then, choose the bank account from the dropdown menu where you want to deposit the proceeds from that location and choose next.
Choose whether you want the app to import sales individually for each of the chosen Square locations or as a summary of your daily sales and then you have select Next.
To choose a starting date for the transactions you want to import, use the dropdown menu. Which transactions you want to include in QuickBooks can be selected later.
After finishing, you have to select Finish.
Once the Connect to Square app is set up, it starts transferring your Square transactions to QuickBooks. Depending on how many transactions you have, the first import could take up to 30 minutes. The app will now scan your Square account for the latest transactions several times each day.
Step 3: Review Your Square Transactions
You are ready to review and add your Square transactions once they appear in QuickBooks.
In Bookkeeping, you have to select transactions and then choose App transactions, or you can go to Banking, and then select App transactions.
Then you have to select for review. In the list of your square transactions, such as details like quantity, product description, purchase price, and fee breakdowns.
Select an action, for each transaction, depending on the status:

Add or Match: You can add this transaction to your books right away. You can match a Square payment to a specific transaction in your books if QuickBooks is connected to the bank account you use to deposit Square payments.
Review: Multiple transactions in the books could be the same as the Square transaction. Verify which transaction it matches.

You can review them by going to the Reviewed tab after your transaction is added. Then choose the deposit or sales receipt under Added/Matched column.
Note: Add transactions from the App transactions tab and then match them from the Banking tab to ensure that all of your sales data from Square is entered into QuickBooks.
Manage Your Settings or Disconnect the App
By heading to the app settings, you may change the location, item, and custom settings for the Connect to Square app. Here you will find advanced settings and where to go to disconnect the app.
Go to Banking, choose App transactions, or go to Bookkeeping, choose Transactions, then choose App transactions.
Select Square, then App settings.
Choose the tab for the setting category you want to change. Choose Disconnect Square to close the application.
Choose Done.
Change the Income Account for the Default Square Item
All imported sales transactions are automatically added to QuickBooks as "Square Item" by default. In your chart of accounts, this good or service corresponds to a certain income account. To change the accounts the Square Item maps to follow the below steps:
First, You have to go to Get paid and pay or Sales, then choose Products and services.
Search for Square Item in the field of Find products and services.
Choose Edit under the Action column.
Choose the income account you want Square sales to be recorded to from the Income account dropdown menu.
Lastly, Select Save and Close.
Accounting Professionals, CPA, Enterprises, Owners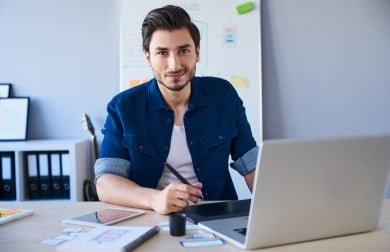 Looking for a professional expert to get the right assistance for your problems? Here, we have a team of professional and experienced team members to fix your technical, functional, data transfer, installation, update, upgrade, or data migrations errors. We are here at Dancing Numbers available to assist you with all your queries. To fix these queries you can get in touch with us via a toll-free number
+1-800-596-0806 or chat with experts.
---
Video Tutorial: Square to QuickBooks Online Integration
---
Frequently Asked Questions (Faqs)
How do I Enter a Square Payment in QuickBooks?
● Open the invoice and click on the Receive Payment button.
● Now enter the payment date and the payment method.
● Select Undeposited Funds in the Deposit to the field.
● Now, click Save and close.
● Click the + New button and choose Bank deposit.
● Now, select the bank account in the Account field and enter the Date.
How do I Reconcile my Square in QuickBooks?
● Create an invoice for the customer.
● Now, click on the receive payment button.
● Then go in and add an expense that matches the fees in Square.
● Next, match the transaction for the deposit and create a "transfer."
Are there any Transactions the App Doesn't Import from Square?
No "money out" transactions from a Square Card are imported into the app. You can download these transactions from Square as a CSV file and then upload it to QuickBooks to add them to your books.
Also, disputed transactions are not yet supported by the app. QuickBooks will ask you to exclude any transactions that have disagreements. By manually entering the deposit or by adding the transaction from the Banking page, you can add a disputed transaction to QuickBooks (if you have linked the bank account where Square deposits your money).
What if You use the Sync with Square App? How do Switch to the Connect to Square App so Your Books stay Accurate and up to date?
If you are ready to use the new Connect to Square app, follow the following steps that are mentioned below:
First, You have to disconnect the Sync with Square app in QuickBooks Online:
● Select My Apps by going to Apps.
● Then choose the Actions dropdown that is under the Sync with Square card and then clicks on Disconnect.
● A pop-up message will appear, you have to select your reason for disconnecting and then choose to Confirm disconnect.
After that, set up the Connect to Square app by using the above steps.
If you have any transactions that were previously submitted to QuickBooks using the Sync with Square app, you can choose those transactions in the App transactions tab and exclude them from QuickBooks.
How does Sales Tax Get Transferred Over?
In case sales tax is turned on, it will be matched but if it is not turned on, it will be compiled into one line item.
How to Fix if the Customers are Importing in as a Generic Name and not Matching the Customers inside QuickBooks?
Only specific names of your customers can be matched through Connect to Square. For example, the app won't match the customer if you enter FirstName LastName in your Square transaction but LastName FirstName in your QuickBooks. However, the app will always update to the right customer if you manually link an imported transaction to the proper QuickBooks customer. When you match items and services, this also functions.
What if Your Transaction Details for Open Sales are not Appearing in QuickBooks?
When an order is closed on the same day that the final payment is received, Connect to Square provides information to QuickBooks. To make sure that your books accurately represent the funds that Square has deposited into your bank, if you receive partial payments on an open order, those sums will be reported as a deposit adjustment. When the order is closed on the day the final payment is received and the sales details are added to QuickBooks, QuickBooks will then adjust out that prior payment.
In Addition to New Transactions, Can You Import Prior Transactions from Your Square Account?
Yes, You can get all of your prior transactions. You can select the desired date range when you first set up the import.
If I am using Square POS, do I need to Create Separate Transactions in QuickBooks as well?
No, QuickBooks has the functionality to sync with the square app. You can import your sales transaction data easily with the help of the steps mentioned in the above article.
Will I be able to Sync the Square Fees in QuickBooks?
Yes, you can do so by clicking on Accounting from the left panel and then clicking on Chart of Accounts, now you need to select the account under which you are posting the square fees entry and click Run report. Now you can go to the imported record by clicking on any of the square fees.