It is a known fact that Square and QuickBooks Integration assist in importing all the sales and expenses reports automatically. However, there are certain features of the Square, which are inserted into QuickBooks only after the integration, and give rise to certain issues that arise in your particular account.
Save Time, Reduce Errors, and Improve Accuracy
Dancing Numbers helps small businesses, entrepreneurs, and CPAs to do smart transferring of data to and from QuickBooks Desktop. Utilize import, export, and delete services of Dancing Numbers software.
So read on to get all the necessary information about how to fix Square and QuickBooks Integration error messages, How to fix it, How to get connected, and the features of this integration.
What is Square and QuickBooks Integration?
The QuickBooks and Square Integration assists in importing all the sales as well as expenses data automatically. After synchronizing Square with QuickBooks, it becomes easy to analyze and review a lot of things, since it automatically adds the data into the particular books. Thanks to this, invoices are designed automatically. Because of this integration, a user no longer needs to do manual entry of data, build the reports, which displays the total fees in one place, etc.
What are the Steps to Connect QuickBooks to Square?
In case you are connecting for the very first time, Connect the Square account to QuickBooks with the help of the steps mentioned below:
Step 1: In your particular QuickBooks Account, Navigate to the left menu
Step 2: Select the Apps menu option and click it
Step 3: Then select the Find Apps option
Step 4: Look for the Square
Step 5: Choose from the Results
Step 6: Click on Get App Now
Step 7: Now you must follow all the obvious window messages
Step 8: Allow Intuit to gain access to your particular Square Account in QuickBooks
Step 9: Done
Square and QuickBooks Integration Problems Messages and Solutions
When two software integrates, the possibility of errors increases ten times. You must deal with such issues with the right solution for such problems. In this article, We will highlight the errors that you experience in this integration and the type of solution it needs so that you can fix it on your own.
Error #1: Oops! Something is Wrong. Kindly Sign out of Your QuickBooks Account and then try to Sign in Again
Solutions:
You need to log out of your QuickBooks Account.
Now just clear the cache files of your internet. Do not clear out the cookies.
In case the steps mentioned above are not possible, then wait for 1 hour, then try to log in or sign in to your account again.
Error #2: Oops! There is a Problem in Connecting your Square account to QuickBooks
Solutions:
For this particular Error, You are required to Sign in to Your QuickBooks Account.
Then sign in to Your QuickBooks Account again.
Post that reconnects the square account to the Particular QuickBooks Account.
Error #3: There is an issue Connecting to the Square Account. Please try Again after Sometime
Solutions:
Close the particular QuickBooks Account and also close the software.
Now you must Integrate the Square Account once more.
Error #4: The Session is Inactive for a Long Time. It is timed out for Security. Kindly reload the Page
Solutions:
Close Your QuickBooks Software in Your System at First.
Open Your QuickBooks Account again.
Begin Importing the Transaction Again.
Note: QuickBooks Online for the very last day when transactions were processed. It can offer 1 day's transaction. This will help to test drive the particular reports.
In the above information, you got an idea what are the errors that you will experience while working with Square and QuickBooks Integration. This article also highlights the solutions for the possible errors during Square and QuickBooks Integration. If you are new to QuickBooks, then the information given above will be very helpful to you.
Accounting Professionals, CPA, Enterprises, Owners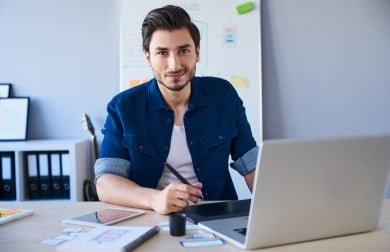 Looking for a professional expert to get the right assistance for your problems? Here, we have a team of professional and experienced team members to fix your technical, functional, data transfer, installation, update, upgrade, or data migrations errors. We are here at Dancing Numbers available to assist you with all your queries. To fix these queries you can get in touch with us via a toll-free number
+1-800-596-0806 or chat with experts.
---
Frequently Asked Questions (Faqs)
What are the Features Square users receive with QuickBooks Integration?
Here are the important features of Square you get with QuickBooks Integration:

Automatic Removal: With Square, you do not require duplicate or wrong transaction entries. It is done automatically.


Save Both Time and Money: With this integration, customers can have around 300 hours every year for every candidate. It is an automatic reconciliation. As such you do not require to do things for your business which you wanted to for something else.
How to Integrate Square with QuickBooks Online?
Here are the steps to integrate QuickBooks Online with Square:
Step 1: Set up QuickBooks.
Step 2: Link your bank account or create a new account in QuickBooks.
Step 3: Sync Square with QuickBooks.
Step 4: Log in with the credentials of Square.
How Enter a Square Payment in QuickBooks?
Here are the steps to secure payment in QuickBooks:
Step 1: Open the particular invoice and choose the Receive Payment button.
Step 2: Now you add the payment date along with the payment method.
Step 3: Choose Undeposited Funds in the deposit field.
Step 4: Now press Save and Close.
Step 5: Press the + New button and select Bank Deposit.
Step 6: Now choose the bank account in the particular Account field and then add the date.
How to Export from Square to QuickBooks?
Here are the steps:
Step 1: Log in to your QuickBooks Online account.
Step 2: Choose Settings mentioned in the Sync with Square.
Step 3: Choose Run that is beside the Manual Report.
Step 4: Choose a date run and then click Run.