QuickBooks is a superbly advanced software that is used by millions of business owners across the world for accounting and finance purposes. The software has been proven pretty efficient in keeping records. Not only this, you can also use it for preparing for taxes, paying employees, generating invoices and other countless business-related tasks. But despite being a topnotch software it also sometimes receives some errors which can be pretty mind boggling. As a user, you may receive several of the errors while installing it, updating or upgrading it or while using it. Causes, symptoms and fixing of QuickBooks Runtime Error: Microsoft Visual C++ problems.
Save Time, Reduce Errors, and Improve Accuracy
Dancing Numbers helps small businesses, entrepreneurs, and CPAs to do smart transferring of data to and from QuickBooks Desktop. Utilize import, export, and delete services of Dancing Numbers software.
QuickBooks Runtime Error Symptoms
QuickBooks Desktop Runtime Error is another thing that can appear all of sudden while you are performing some of the important tasks on the QuickBooks application. The error messages will be like:
"Qbw32.exe – Memory could not be read"
Runtime has terminated in an unusual way – contact support or or says "Runtime Error"
QuickBooks Runtime Error Reasons
These above mentioned codes are the usual messages that can appear on your screen. It is indicating about QuickBooks Giving Runtime Error. Like everything else, this also has a pattern. The error can appear because of the following reasons:
The company file is corrupted or damaged.
The windows compatibility mode is turned on while operating the QuickBooks.
The QBW.INI file id is damaged or corrupt.
Another most common reason behind it i.e. conflict. Whenever there is a conflict between the Microsoft programs and QuickBooks. The former can interfere with the latter's processes and stops or disbands the user task.
Steps to Fix QuickBooks Runtime Error: Microsoft Visual C++
Another common error that you may face while opening or using QuickBooks is Runtime error. This particular error may appear to be frustrating however, it's not very complex to fix it. However, here we present some of the troubleshooting steps that you may perform to do away with this error.
Solution 1: Restart Your Computer
Giving or taking a break from the usual place always works, even for the machines as well. You can also get rid of several QuickBooks or computer related errors by just restarting or rebooting your computer.
After that you can click the windows key on your keyboard and select the shutdown button to switch it off.
You can also try pressing the power button for a little longer to turn your computer off and then back on.
You can allow your system to reboot again and launch the QuickBooks.
Solution 2: Run QuickBooks with No Data
It is recommended that users should launch the QuickBooks with no data to fix Runtime error. Here are the steps for the entire process:
Press Ctrl+Alt+Del simultaneously and check if QBW.EXE file is running.
In case you notice QBW.EXE listed, then you need to click the file and then select the end process to stop it.
Now, you need to right-click on the QuickBooks icon. After this, you need to press and hold Ctrl and click Open while keeping the key down.
This solution will allow you to access to QuickBooks without data being connected to the account.
Solution 3: Close All Open Windows
Another useful method to fix Runtime error is to close all open windows.
Press Ctrl+Alt+Del again and check if QBW.EXE is running on your computer.
Make sure that QBW.EXE is not running and then right-click on the QuickBooks icon
Now press the Ctrl key on the keyboard and hold that down and click Open.
After this, you need to press and hold the Alt key on the keyboard. This should be on the No Company Open Screen.
You should keep the Alt key pressed and then you need to click open to launch your QuickBooks company file.
This step generally opens your company file. Another thing to keep in mind that it keeps any other windows from opening.
Solution 4: Rename QBW.INI File
If none of the above mentioned solutions works, then you should try to rename the QBW.INI file in order to get rid of the Runtime error.
You need to use the Windows file search tool. It will enable you to find the file on your computer.
After locating QBW.INI, you need to do a right-click and select rename.
As per the QuickBooks recommendation, it is best to change the name of the file to .OLD extension, thus your file should be QBW.OLD.
Now you just need to save the changes by pressing Enter on the keyboard.
Then you should go ahead and launch QuickBooks like you normally would after renaming the QBW file.
Solution 5: Uninstall the QuickBooks Application
Click on the start button, locate and open the control panel.
After this, you need to go to the Programs and options section. You can also simply choose Uninstall a Program.
Under the list of programs, you should locate QuickBooks and choose it.
After this, you need to click on the Uninstall or change button. Then you should choose remove action tab.
Follow all the steps coming back within the installer window to uninstall QuickBooks efficiently.
Solution 6: Run the Clean Install Tool
Open the QuickBooks Tool Hub and visit the Installation issues tab.
Choose the Clean Install Tool button and let the tool run its due course.
Once it finishes, exit the tool hub.
Solution 7: Install QuickBooks once more
As a part of final steps, you should go to the application installer file for QuickBooks (QuickBooks.exe) and double-click on that.
The installer can open. Go through all the directions and activate the application once it's installed.
When it comes to the QuickBooks, our team of experts is the best possible solution to reach out. All you need to do is to dial a toll free number or fill out the requisite form for the same. Owing to your specific business type, the need for a custom made solution to your specific business needs are something you can stay stress free about. With a little query details, without wasting much of a time, we can ensure to provide you the best possible solution. Our personnel are best in the entire industry and they keep continuously working on their in-depth knowledge and stay well versed with upcoming trends.
Accounting Professionals, CPA, Enterprises, Owners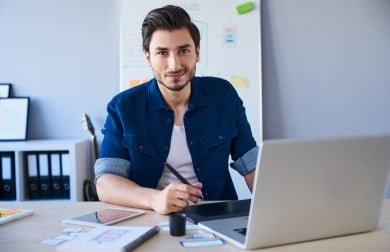 Looking for a professional expert to get the right assistance for your problems? Here, we have a team of professional and experienced team members to fix your technical, functional, data transfer, installation, update, upgrade, or data migrations errors. We are here at Dancing Numbers available to assist you with all your queries. To fix these queries you can get in touch with us via a toll-free number
+1-800-596-0806 or chat with experts.
---