Your company's flexibility is increased by the integration of Square payroll with QuickBooks because expenses and revenues are immediately imported. The way your business grows will change as a result of the integration of QuickBooks and Square. It's also time to synchronize or integrate Square Payroll with QuickBooks if you use them independently.
Save Time, Reduce Errors, and Improve Accuracy
Dancing Numbers helps small businesses, entrepreneurs, and CPAs to do smart transferring of data to and from QuickBooks Online. Utilize import, export, and delete services of Dancing Numbers software.
What are the Features of Integrating QuickBooks and Square Payroll?
As a user of the QuickBooks and Square Payroll connection, you can find these 5 features:
It is simple to verify the data in the history.
Your sales can be imported.
With QuickBooks, the payroll reports of the square can be synced.
It is possible to transfer expense-related data between QuickBooks and Square.
You can regularly sync the data for your business.
With QuickBooks connectivity for Square, much more is possible. The number of features varies based on the software and platform versions that are synced.
What are the Prerequisites for Square Payroll Integration with QuickBooks?
Before linking your QuickBooks and Square accounts, you will be advised to follow the below-mentioned steps-
The sales tax setting in the accounting software must be finished.
You should have accounts on both sites.
Additionally, the bank account used in Square must be connected to QuickBooks.
It will be beneficial to import Square's item library into the accounting software.
Sync/Integrate Square Payroll with QuickBooks Online
By automatically syncing your Square Payroll Data with Intuit QuickBooks Online, you can save time and simplify your bookkeeping.
Integrate Square Payroll with QuickBooks Online
Log into your Square Dashboard online and go to Staff > Payroll.
Select Intuit QuickBooks Online under Settings.
Then you have to select Connect. Use your QuickBooks Online login credentials to sign in if you aren't already logged in.
Now you have to click Authorize
Note: The automated transmission of Square Payroll data to QuickBooks can be turned off at any moment and changed to manual. If it's set to manual, you can send each pay period's data by selecting the pay period you want to send from the History page of your Square Payroll dashboard, then click Send to QuickBooks Online.
Identify the QuickBooks Online category that corresponds to each Square Payroll category. Subcategories of Square Payroll are often combined and reported alongside their parent categories by default (For example, Report with Employee earnings). Use the dropdown option to choose the correct category if you want a subcategory to be reported as a separate line item or reported in a different QuickBooks Online category.
Now you have to click Save when all categories have been mapped.
Integrate Square Payroll with Intuit QuickBooks Desktop via Commerce Sync
You won't find this app in the Square App Marketplace if you have never integrated your Square account into QuickBooks Desktop. Your Square and Desktop accounts can be connected via the Commerce Sync App. Learn more about the connectivity if your Square account is already linked to QuickBooks Desktop.
Some tips for Integrating with QuickBooks Desktop
Split Tender payments are not supported by the current QuickBooks Desktop integration, but you can try Commerce Sync to connect your QuickBooks Desktop and Square accounts.
You won't be able to import your transaction history from Square into QuickBooks Desktop if you have processed a Split Tender payment.
Square's Multiple Location features are not supported by the QuickBooks Desktop integration. One Square account at a time can connect to QuickBooks Desktop.
Use Connect to Square App To Sync Square Payroll to QuickBooks
Key Benefits of Connect to Square App
QuickBooks automatically imports sales data from each of your Square locations, grouping sales by deposit for simple reconciliation.
A sales receipt accurately records your daily transactions and collects sales, tips, discounts, refunds, taxes, and fees. Sales transactions and item details are recorded on the sales receipt.
Before a transaction is recorded, review it, and if necessary, quickly undo it.
How does Connect to Square App Work with QuickBooks?
The App Transactions tab, which is found next to banking, contains Square transaction data. You can add, review, undo transactions, and exclude. Add transactions via the integration first, then match them on your banking tab for easy reconciliation. Item details can be imported into QuickBooks for better tracking. The income account linked to each item's sales will receive credit. All transactions automatically credit the Sale of Product Income account and track to Square Item. The connection creates unique accounts for tracking fees, refunds, and tips.
Conclusion
Hopefully, this above blog is enough to clear you about the integration of Square Payroll with QuickBooks. But still, if you face any issues or if you have any questions then you can call the help desk team. The help desk team is available round the clock to solve your queries.
Accounting Professionals, CPA, Enterprises, Owners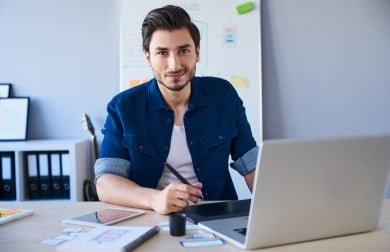 Looking for a professional expert to get the right assistance for your problems? Here, we have a team of professional and experienced team members to fix your technical, functional, data transfer, installation, update, upgrade, or data migrations errors. We are here at Dancing Numbers available to assist you with all your queries. To fix these queries you can get in touch with us via a toll-free number
+1-800-596-0806 or chat with experts.
---
Frequently Asked Questions (FAQs)
Does Square Payroll integrate with QuickBooks Desktop?
You can automate data entry between your eCommerce business and Quickbooks Desktop thanks to Square's integration with Connect for Quickbooks Desktop.
Does Square Payroll Sync with QuickBooks Online?
Use your QuickBooks Online login information to sign in if you aren't already logged in. You have to click Authorize. The automated transmission of Square Payroll data to QuickBooks can be turned off at any moment and switched to manual.
Is QuickBooks free with Square?
The latest version of Intuit's Square QuickBooks Online Integration. Your Square sales-related transactions are instantly transferred into QuickBooks Online when using this free software.