Without the right tools at your disposal accounting can be a hassle. One of the most widely used accounting software nowadays for businesses in a variety of industries is QuickBooks. Essentially, it is used to organize a business's financial data. It does not, however, provide the functionality to organize contact-related information. In this situation, a CRMs tool is useful.
Save Time, Reduce Errors, and Improve Accuracy
Dancing Numbers helps small businesses, entrepreneurs, and CPAs to do smart transferring of data to and from QuickBooks Desktop. Utilize import, export, and delete services of Dancing Numbers software.
Customer relationship management (CRM) is a tool for creating strong relations between a business and its customers. Customer relationship management promotes customer connection with a company and helps in generating leads and important data to engage an increasing number of customers. However, one must understand that it just keeps track of your known and trusted consumers and their activity (transactional or data entry) with your business; it does not draw in new customers. Additionally, it provides you with a customer analysis based on demographic (age, gender, marital status, etc.) and geographic information. It also reveals who the frequent, regular, and VIP clients are associated with your business and provide information about the interests of your customers. You'll learn more about QuickBooks CRM integration in this article.
You may learn more about QuickBooks and its essential features in the article that follows. You will discover more about QuickBooks CRM. You will also discover what a CRM platform is and why integrating a CRM with QuickBooks is advantageous for your company. Additionally, there is some of the top CRM software that you may use with QuickBooks. Finally, you will learn how to choose the best QuickBooks CRM. The limitations of the QuickBooks CRM integration are discussed in the conclusion.
What is QuickBooks?
QuickBooks is a comprehensive financial management software that has revolutionized the way small businesses operate. It's much more than just an accounting solution; it serves as a one-stop-shop for all your business needs. With QuickBooks, you can organize and manage your finances, track inventory, generate custom reports, create invoices, pay bills online and even process payroll with ease. Its intuitive interface ensures that even non-accountants can keep their books consistently updated in real-time with no fuss. What's more? You can access your data 24/7 from anywhere with an internet connection – be it on a desktop or mobile device. That means no matter where you are in the world when using QuickBooks; you'll always have complete control over every aspect of your business finances at your fingertips!
What is a CRM?
CRM, or Customer Relationship Management, is essentially a tool used by businesses to build and maintain strong relationships with their customers. It's like having a superpower that allows companies to not only keep track of customer interactions but also analyze the data in order to improve overall customer satisfaction. With CRM software, businesses can gather information on customer preferences, purchase history, and even personal details like birthdays and anniversaries. This lends itself well to creating marketing campaigns that are specifically tailored to individual needs, resulting in higher sales numbers and brand loyalty. In short, CRM is an essential component for any business looking to go above and beyond in providing excellent customer service – it's basically the secret ingredient necessary for cultivating lasting relationships with your target audience!
What is the Need for a CRM that Integrates with QuickBooks?
Accounting and virtual bookkeeping software like QuickBooks make it possible for businesses to keep track of their costs, purchases, and payments. The software makes it easier to create, handle, and share invoices with customers.
It is simple for businesses to manage customer relationships and track finances with a CRM that interacts with QuickBooks. All necessary information about prospects and customers is kept in one single database by customer relationship management software. You can easily retrieve invoices and other related financial information by connecting this database with your QuickBooks records. An enterprise can save time and gain better visibility into its financial situation thanks to such integration.
How are QuickBooks CRM Integration Options Evaluated?
The following factors were taken into account when compiling this list of the top CRMs for QuickBooks:
1. Pricing
To find the most affordable and scalable solutions pricing structure of the software has been taken into account.
2. Ease of Use
In this, there are easy-to-implement and use tools included. For improved efficiency, such straightforward implementations and usage are made.
3. Functionality
The general features that the tools offer to qualify them as suitable CRM integrations for QuickBooks are considered.
4. Flexibility
The tools on this list are very flexible and allow you to change different modules in accordance with your requirements.
What are the Benefits of using a CRM for QuickBooks?
With the business focus slowly shifting from product-centric to customer-based, Customer Relationship Management (CRM) is becoming more prevalent. You can manage your projects, challenges, and data all on one platform in real time if you have an excellent CRM. In fact, by integrating CRM software with your current QuickBooks, you can save time and increase overall productivity. The article delves into the various benefits you get to experience when you use CRM with QuickBooks for daily inspection of client accounts, financial information, and more.
Let us have a look at the various perks you get to enjoy when you use CRM applications in conjunction with QuickBooks.
1. Protection of Synced Data
The CRM team in your company greatly benefits from this connectivity as they can access customer information and the accounting team can do the same. The data is not only synchronized in both directions but is also extremely secure. With this integration, you can reply promptly to client issues and offer exceptional client service.
2. Streamline Sales Procedures
You can put your sales process on autopilot by integrating QuickBooks and CRM. From thank you emails after a consumer makes a purchase to emails reminding customers to renew their subscription, follow-up emails are essential to run a successful business. You can send the correct emails to your customers at the right time with the aid of a CRM.
3. Minimize Duplication to Boost Data Integrity
Data duplication and redundancy chances increase when you utilize QuickBooks and CRM applications independently. One has to enter the same records on both systems, making the work tedious, minimizing productivity, and increasing the likelihood of mistakes.
However, with CRM integration, QuickBooks' efficiency increases manifolds. Users may advertise and link consumer profiles across the two platforms, ensuring that the data is consistently correct and in sync. As a consequence, it saves time and effort.
4. Effective Management of Leads
Prospects frequently only ask for estimates without moving forward. Your QuickBooks will keep a record of all this data. When a CRM and QuickBooks are integrated, you can handle your leads in the CRM and utilize QuickBooks only for accounting-related duties.
5. Proper Syncing of Inventory Details
One of the uses of QuickBooks accounting software is to create lists of inventory pricing. The list you create helps you comprehend the price of each item, how much money it will bring in, and other factors. Similarly, you utilize software to keep track of your inventory so that you can decide when to place a new order.
However, if CRM had access to all of this data, you could speed up the business process. It is made feasible by this integration since it provides price information for the CRM platform. In your custom CRM software development, you also have access to real-time inventory data. Your sales staff will be able to employ the most precise and practical inventory and price information, which will further improve outcomes.
Top 10 Best QuickBooks CRM Software of 2023
You can easily manage client interactions and transactions from a single platform thanks to HubSpot's seamless CRM integration with QuickBooks. It is a free tool that may be used to enhance customer relations and accelerate business growth. HubSpot makes it simple to track customer activities and provide personalized services to increase brand loyalty.
Key Features:
View QuickBooks transactions and keep track of client interactions in specific contact records.
To improve contact management, automate tasks.
With a clean and thorough sales pipeline view to keep track of leads.
Get alerted when prospects open or click on your emails, and track the amount of engagement for each one.
Increase the number of customers with personalized bulk email campaigns.
Pricing:
Plans start from $45/month.
Free versions are also available.
Pros:
Data from many sources is automatically added to contact profiles to enhance them.
View your CRM data while on the go by using the mobile app.
Cons:
The tool has a high price point.
More advanced reporting capabilities are required.
Keeping data updated between your CRM and QuickBooks accounting software is simple with Zoho CRM. It is based on the client's history; triggered integration enables you to select the most relevant automation and actions for them. Use the CRM system to generate and manage thorough contact records by importing data from QuickBooks.
Key Features:
Keep your Zoho CRM and QuickBooks contacts, vendors, orders, invoices, and other data synchronized.
To save time and increase efficiency, automate labor-intensive corporate procedures and workflows.
Different logic and conditions can be specified to start integrations.
The tool delivers an AI assistant that makes suggestions and offers insights.
Export all records or just the ones you want.
Pricing
Plans start from $14/user/month
It is free for 3 users
Pros:
To connect QuickBooks to Zoho CRM, choose from pre-built integration flows.
Keep track of all data that has been transferred between the two platforms.
Cons:
In this customer support is not up to the mark.
For duplicate contact records to be formed it is common.
BIGContacts is among the best CRMs for integrating with QuickBooks. You may view all previous transactions directly within the respective contact records thanks to this feature, resulting in more unified profiles. Your BIGContacts and QuickBooks accounts data are instantly synchronized. Additionally, the tool provides instant alerts and automated reminders to keep you informed of all recent transactions.
Key Features:
Fields in BIGContacts and QuickBooks can be synchronized.
Automate reminders and tasks to consistently fulfill deadlines.
With smart reports, you can learn more about your business.
From a single location, keep track of all client interactions, including calls, emails, and transactions.
With prospects and customers sharing personalized drip emails.
Pricing:
Big- $5 per user, per month
Bigger- $15 per user, per month
Biggest- $25 per user, per month
Enterprise- It includes custom pricing
Pros:
Data that is accessible to the public is used to fill contact records.
With the mobile version of BIGContacts that automatically adjust to the device you're using, you can view all contact records remotely.
Cons:
With publicly available data contact records are populated.
You can view all contact records remotely with the mobile version of BIGContacts which is automatically adjusted to the device you are using.
You are given the ability to manage every aspect of your business from a single platform thanks to the combined features of Nutshell CRM and QuickBooks. Use this CRM for QuickBooks to manage to spend, take payments, and keep track of your customer interactions. Keep a record of your client's previous interactions and transactions to encourage them to make repeat purchases.
Key Features:
Exchange contacts between QuickBooks and CRM.
Sales and revenue reports can be generated using information from QuickBooks.
To make upcoming interactions more relevant, keep track of your communication and transaction history.
Automate follow-ups, sequences, and activities to enhance organizational productivity.
From the CRM system, Create QuickBooks Invoices for clients.
Pricing
It starts from $20/user/month.
Pros:
Connecting QuickBooks with Nutshell keeps customer data clean and well-organized.
Saving time and effort, records and invoices are automatically synchronized between both accounts.
Cons:
The most accurate results aren't usually produced by searches.
Import and export of data have to be made simpler.
Powerful sales CRM Pipedrive is compatible with QuickBooks. You can use the tool to handle deals by keeping thorough records, and you can generate invoices straight from these records. Contact records linked to the invoices can all be viewed in one location. Additionally, you can unlink these bills or filter them based on a time frame.
Key Features:
To find out when payments are due, receive notifications on the status of your bills.
Create invoices in Pipedrive, and they'll be linked to your QuickBooks account automatically.
Send invoices to customers via email.
The invoices and their current statuses are shown in the Changelog and sidebar in Pipedrive's deals detail view.
You can create insightful reports to track your business performance.
Pricing:
Your plans start from $12.50 Per User, Per Month.
Pros:
Without difficulty, transfer data to and from your QuickBooks account.
To have Pipedrive fields automatically filled out in your QuickBooks invoices, select them.
Cons:
Only one user per company account on Pipedrive is allowed to have an active QuickBooks integration.
The support offered for the lower-priced versions is restricted.
Viewing contact information and transaction history is accessible with Insightly's simple QuickBooks integration without having to switch between multiple platforms. You can easily keep track of every pending payment thanks to detailed contact records that list all the associated invoices. You can modify different modules of the tool to meet your demands because it allows for extensive customization.
Key Features:
In the contact records, you can view outstanding or overdue invoices.
Easily keep track of any payment status or history.
To avoid duplicate data entry, link contact records, and QuickBooks invoices.
Use comprehensive reports and dashboards to quickly visualize business data.
Make use of automated workflows by creating and deploying them.
Pricing:
It is free for 2 users.
Its plans start from $29 per user per month.
Pros:
Create real-time dashboards to quickly view custom information.
Use a mobile application that is efficient for iOS and Android while working on the go.
Cons:
The tool lacks enough technical support.
Importing contacts in bulk takes time.
By integrating Freshsales CRM with QuickBooks, you can view invoices and manage payments right from the CRM. By pinning each invoice with the appropriate contact record in your Freshsales account, you can keep track of all bills related to your contacts. A detailed contact summary, including their transactions and other relevant information, is also provided by the CRM tool. In case your deals close overcall then it will be a suitable CRM for your QuickBooks. As a result of the integration between Freshsales and QuickBooks, users may access invoices, unpaid balances, and payments from QuickBooks in Freshsales.
Key Features:
Easily find the relevant invoices and transaction histories for contacts.
Receive immediate notifications when customers make payments or take other actions.
Make reliable business forecasts based on performance analysis.
Use the mobile application to access important data while on the go.
View all previous email interactions as well as pending or completed invoices in one place.
Pricing:
This free version is available.
Its plan starts from $15 per user per month.
Pros:
Without leaving your CRM system, you may view and search through QuickBooks invoices.
Use the CRM's AI capabilities to get insightful recommendations.
Cons:
In this, more powerful reporting capabilities are needed.
Technical support is not up to the mark.
You can avoid double entries and help ensure that your accounting books are balanced by integrating Keap CRM with QuickBooks, which will give you more time for selling. To better manage customer connections, import your QuickBooks data into Keap. You can always keep well-organized and updated thanks to the synchronization of all your contacts, invoices, and products.
Key Features:
There is no need for manual entry because invoices are automatically synchronized between the two platforms.
Use powerful reporting and analytics to visualize and review business data.
Create custom triggers for nurturing series and automated workflows.
Easily keep track of your spending, bills, and payments.
Use the mobile application to have mobile access to contact and accounting information.
Pricing:
Its plan starts from $59 per month.
Pros:
With only a few clicks, link your Keap account to QuickBooks.
Increase team productivity by keeping track of all relevant customer information, such as past transactions, in one location.
Cons:
Beginners may find it overwhelming, and learning how to use its features requires a solid knowledge background.
The use of automation sequences may be restrictive.
By integrating EngageBay with QuickBooks, you can manage payments directly from contact information. You are given the ability to constantly stay up to date with contact details and transaction history by keeping data linked between these two platforms. By integrating QuickBooks data with your CRM system, you can keep track of your expenses, manage payments, and make smarter business decisions.
Key Features:
Create relevant action triggers for your EngageBay and QuickBooks accounts.
To save time and increase productivity, use automation workflows.
View transaction history and keep track of consumer activity in one location.
To improve personalization, score leads, and create distinct lists for each customer.
To reach your consumers and prospects at the correct time, use push notifications.
Pricing:
For 15 users it is free.
Its plans start from $11.99 per user per month.
Pros:
You can import data in this quickly and straightforwardly.
To close deals with ease set up tasks and email sequences.
Cons:
Its learning curve is long.
The tool's UI requires to upgrade.
With Salesforces QuickBooks integration keep your business accounts and CRM data connected. You will have total visibility into how your company is doing financially and in terms of customer happiness thanks to this. Give your team access to relevant accounting data from QuickBooks so they can decide what to do.
Key Features:
Within the CRM system, you can track expenses, invoices, payments, and revenue.
Get a complete overview of your financial and CRM data in one place.
Send out automated payment reminders.
On a single screen, you may view information about the customer, earlier communications, sales orders, and payment history.
Make company forecasts and decisions that are more accurate.
Pricing:
Its plan starts from $25 per user per month.
Pros:
With Salesforce and QuickBooks seamless integration, reduce double data entry.
Give your sales and accounting teams the tools they need to work together more effectively.
Cons:
Better technical assistance and training support are needed.
The user can become cluttered, making it difficult to navigate.
What are the Benefits of QuickBooks CRM Integration
Read the below points to know the benefits of QuickBooks CRM Integration:
Making it simpler to deliver quotes, invoices, and reminders to customers reduces the sales cycle.
You can keep track of preferences and give your customers more personalized experiences by using a CRM product that can be integrated with QuickBooks.
The data is automatically synchronized between both platforms; you may save the hassle of manually logging everything.
Your sales and accounting departments can work together to increase company profitability by exchanging information more effectively.
Track all related invoices and access your customer's payment histories to improve your chances of upselling.
To examine your financial performance and pinpoint areas for development, create reports. Additionally, it gives you more power to decide how to go moving forward.
Keep track of overdue payments and receive real-time alerts when there are updates.
Only add converted prospects to the QuickBooks account to maintain accurate financial records; other leads can be stored in the CRM system.
Choose the Right QuickBooks CRM
The correct CRM may effectively increase QuickBooks' efficiency with powerful contact management and automated processes. It can be difficult to choose the best CRM tool. To delight customers and keep them as customers for years to come, you must invest in technology that automates and simplifies key business processes. It should be simple to integrate the tool you choose with QuickBooks. It must also satisfy the particular needs of your business.
Consider the following factors while choosing the best QuickBooks CRM integration:
The tool's scalability and price policy
Tool's simplicity of QuickBooks integration
Instrument's automation features
Whether it allows access via mobile
Features for synchronizing data
The particular needs of your team
Customization provides by the tool
CRM and QuickBooks integration can provide a complete view of your customers in one location, saving time for your company. Additionally, you can get important insights to boost business performance and customer happiness. The 10 CRMs that integrate with QuickBooks are mentioned above. The above blog is simple and contains straightforward solutions. You will get all the necessary points above. You can connect with Dancing Numbers team via LIVE CHAT.
Accounting Professionals, CPA, Enterprises, Owners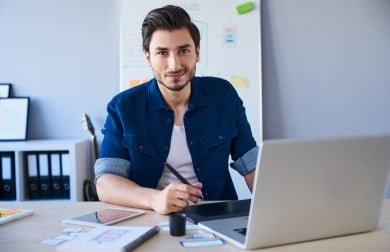 Looking for a professional expert to get the right assistance for your problems? Here, we have a team of professional and experienced team members to fix your technical, functional, data transfer, installation, update, upgrade, or data migrations errors. We are here at Dancing Numbers available to assist you with all your queries. To fix these queries you can get in touch with us via a toll-free number
+1-800-596-0806 or chat with experts.
---
Frequently Asked Questions (Faqs)
Does QuickBooks have a CRM Program?
For larger teams who need to increase the functionality of QuickBooks Online, CRM Pro is ideal. Sync and manage estimates, sales orders, invoices, and other documents. Accept payments online. Web-to-lead forms can be used to track opportunities and collect prospects.
Do You Need QuickBooks and a CRM?
However, it doesn't offer anything to assist you in managing your leads and customers. Therefore, it's important to integrate QuickBooks with a CRM when you want to start increasing sales and providing individualized support to your customers.
Which CRM is Easy to Use?
Freshsales Suite offers the most user-friendly design, guides you through setup with simplicity, and has the most basic, yet powerful features available, making it the easiest CRM system to use.