A retail point of sale system for small, medium, and big enterprises is called QuickBooks POS. Inventory management is streamlined, and users may track inventory, buy replenishment supplies, and track payments and returns. The QuickBooks Point of Sale system is a flexible tool used for a variety of tasks, including managing sales and inventory, paying bills, processing credit card payments, recording staff hours, and more.
Save Time, Reduce Errors, and Improve Accuracy
Dancing Numbers helps small businesses, entrepreneurs, and CPAs to do smart transferring of data to and from QuickBooks Desktop. Utilize import, export, and delete services of Dancing Numbers software.
Over 15,000 inventories can be managed by QuickBooks POS. The accounting program QuickBooks may be simply connected with this program. The wonderful features of the QuickBooks POS system make it more of an ERP solution than a cash register. With QuickBooks Point of sale, you can control every area of your retail and hospitality business. A retail point of sale system for small, medium, and big enterprises is called QuickBooks POS. Inventory management is streamlined, and users may track inventory, buy replenishment supplies, and track payments and returns.
It gives customer information to track purchasing and acquisition history, automates inventory updates, and removes manual entries. It includes extra hardware like receipt printers, bar-code scanners, and more and supports on-premise, cloud-based, and mobile implementation. Franchises, gift shops, apparel and shoe stores, among other enterprises, are served by it.
The full management tool for your retail business is QuickBooks Point of Sale. The system offers you a complete business administration solution, using QuickBooks for financial processing and Point of Sale hardware options. You will learn about QuickBooks Point of Sale features in this blog. You'll comprehend what's needed to set up QuickBooks POS. Here, the costs of QuickBooks POS are discussed, along with some of its benefits.
Key Features of QuickBooks Point of Sale (POS)
There are three versions of QuickBooks POS that you may install on-premises or through mobile platforms: Basic, Pro, and Multi-Store. Additionally, if you want to access it from any location, you can use QuickBooks POS Cloud. Customers' and retailers' experiences have both been improved by QuickBooks POS. Here are a few of the qualities that distinguish QuickBooks POS and make it a complete solution for retail organizations.
1. Processing of Credit Payments
QuickBooks POS allows you to control cash, credit, and debit card payments. The desktop system and it are fully integrated. Millions of people trust QuickBooks Point of Sale payment processing because it is well-secured. The QuickBooks POS system is compatible with secure payment methods like EMV. With credit payments, you don't have to pay per transaction because the price is set.
2. Inventory Control
Since inventory updates with each transaction, QuickBooks Point of sale software delivers real-time inventory management, freeing you from the headaches of maintaining inventory. Backorders, customer orders, forecasting of inventory, and price tag customization are all included in the software's inventory management. The master inventory is updated in real-time at each location in the Multi-Store edition to ensure that customers receive what they require.
Setting reorder points is made possible by real-time inventory management, which also aids in understanding trends and what customers are buying or are anticipated to buy. When giving clients deals or discounts, QuickBooks POS makes it possible to determine whether the offer is lucrative or if you are simply giving away stock.
3. Workers Management
The Pro and Multi-store versions of QuickBooks Point of Sale assist you in monitoring the productivity, commissions, and working hours of your staff. With this software version, you can provide the employee a specific security access level based on their status. Additionally, it offers the payroll administration tool and transfers all of the data to the QuickBooks accounting program.
4. Optimization of Sales
You can enter transactions into QuickBooks Point of Sale using a barcode scanner, an item number, or an item keyword. Manual data entry and receipt printing are also possible with a Microsoft Surface Pro. You can postpone a sale and conclude it at a later time. You may make customizable price tags and receipts, as well as keep track of sales orders, with the Pro and Multi-store edition.
5. Customer Information Access
You may access customer data with QuickBooks Point of sale and utilize it to entice them to return to your business. You can add fresh consumer information to the software, such as name, address, phone number, and email, and then utilize it to identify the devoted and frequent buyers. Run marketing campaigns or make announcements about impending promotions or offers to reach both current and new customers. It contributes to enhancing the client experience.
6. Discounts, Gift Cards, and Refunds
By gathering and keeping pertinent data about your consumers, QuickBooks POS software enables you to provide them with unique deals, discounts, and gift cards on their birthdays and other noteworthy occasions. As a result, more clients are drawn in and kept around longer. You may access all the specifics of a customer's purchases through their customer purchase history, allowing you to tailor marketing campaigns to them. Understanding what they are interested in or frequently purchase is helpful.
7. Dynamic Dashboard
An interactive dashboard provided by QuickBooks POS provides insights into the reports and summaries of every department in the company. Direct access is provided to the sales report, top-selling items, sales graph, receipts, ongoing offers, inventory data, support centre, and many other features.
8. QuickBooks Accounting Software Sync
The transactions are automatically synchronized between QuickBooks POS software and QuickBooks accounting software, saving time that would otherwise be spent manually entering the data at the end of the month. This auto-sync feature also helps you to generate reports whenever you want while preventing errors and duplicate entries that may happen as a result of human error.
9. Customer Service
Intuit provides experienced technical assistance by phone, chat, and email for both new and existing customers. Additionally, they offer articles, setup instructions manuals, and video tutorials. On weekdays, you can reach them by phone from 4 am to 8 pm PST and from 7 am to 4 pm PST. Every customer is given a smooth start by Intuit, and any problems they encounter are resolved as soon as possible.
10. Hardware Requirements
All hardware devices, including the Microsoft Surface Pro, receipt printer, barcode scanner, cash drawer, tag printer, etc., are compatible with QuickBooks Point of Sale software. With the ability to link with phones and tablets, the new edition of QuickBooks POS enables you to track inventory, sales, and stock purchases in real time from any place. Additionally, it allows you the freedom and flexibility to move throughout the store with devices to close deals and improve customer satisfaction.
11. Project Management
Monitoring projects is necessary to ensure that decisions are made to optimize revenues. Utilize the dashboard to keep tabs on revenue and expenses, receive updated profitability insights, watch overall spending and revenue, and use time-tracking to automatically update labor costs and expenses.
12. Understanding Reports
Gain insights into important performance measurements and business KPIs to boost business growth. Utilize insightful data like revenue statements, accounting statistics, expenditure roadmaps, custom tags, and sales trends to inform your strategic decisions. Total sales, vendor purchases, inventory valuation, payroll summary, and more are all accessible.
Pricing of QuickBooks Point of Sale
QuickBooks POS Basic
$1,200
The tiniest mom-and-pop shops are the target market for QuickBooks POS Basic. It has the following features for a one-time price of $1,200:
QuickBooks POS Pro
$1,700
The one-time cost of QuickBooks POS Pro is $1,700. Every function available to Basic customers is included with Pro, plus the following:
QuickBooks POS Multi-Store
$1,900
You can use QuickBooks POS Multi-Store at several stores for a one-time purchase of $1,900 and receive all the capabilities available to Pro users. It also has the following characteristics:
NOTE: These licenses are floating, per-user licenses, therefore if you require simultaneous access to the back-end QBPOS database from more than one computer or user, you must purchase a license for each one. Check for current promotions before making a purchase because QuickBooks occasionally offers special discounts like free hardware bundles or 20% off.
Additionally, a free 30-day trial is available without requiring a credit card. Keep in mind that QuickBooks itself is not included in the POS.
Extra POS Costs & Fees For QuickBooks
| QuickBooks POS Desktop Extra Costs | Price |
| --- | --- |
| QuickBooks Support Care Plan | $79/month or 589/year |
| QuickBooks Payments | Starts at 2.7% per transaction |
| QuickBooks eCommerce | Start at $39/month |
Service & Support To Customers
| QuickBooks POS Desktop Support | Availability |
| --- | --- |
| Phone Support | $79/month or 589/year |
| Email Support | No |
| Support Tickets | No |
| Live Chat | $79/month or 589/year |
| Dedicated Support Representative | No |
| Knowledge Base or Help Center | Yes |
| Videos & Tutorials | No |
| Company Blog | Yes |
| Social Media | Yes |
The fact that QuickBooks POS users must pay $79 per month or $589 per year for live chat and phone assistance is a significant negative. There are other user concerns as well about the standard of customer assistance. Users can contact in the ways:
Telephone Support Live Chat
An Aid Forum
Program for Intuit Solution Providers (ISP): There are additional fees.
Social Media: YouTube, Face book, Twitter, and LinkedIn
Processing Payments With QuickBooks POS
You must create a QuickBooks Payments merchant account in order to benefit from integrated payment processing. Three different pricing plans are available through this account for QuickBooks POS merchants:
Pay-As-You-Go: 2.7% fixed cost for swipe/dip; no ongoing charges
Monthly: $20 plus 2.3% plus $0.25 for each swiped or dipped transaction.
Custom: For established, high-volume businesses, custom rates can be obtained.
Be aware that different payment processing rates are promoted for various Intuit and QuickBooks products; for instance, different rates are marketed for QuickBooks Online and Intuit GoPayment. On the plus side, there is no cancellation fee and monies are often deposited in two to three business days. Of course, you are always free to use your own merchant service provider, credit card terminal, and QuickBooks Point of Sale software to manually process credit card sales. In that situation, you would not be eligible for any QB Payments-related pricing concessions on QBPOS software.
Overview of QuickBooks POS Training
The most popular business accounting software for handling income and expenses and monitoring a company's financial health is QuickBooks. It aids businesses in tracking client invoices, creating sales reports, preparing taxes, monitoring bank accounts, monitoring cash flow, and paying bills. The most popular Training Programs for Skill Enhancement are QuickBooks Master Class, Sage 50 Accounts, and Diploma for Financial Advisers DipFA Training, Finance for Non Financial Managers, Introduction to Credit Control, Introduction to Payroll, The Letters Of Credit Training Course, and Financial Management Training. Delegates who take the QuickBooks Master class Training course leave with a thorough understanding of the program. Delegates will leave this session with the abilities needed to handle a variety of accounting responsibilities. The ability to use QuickBooks will undoubtedly aid people in pursuing a number of fantastic work chances in multinational corporations.
Training Delivery Techniques to Meet Your Needs:
Classroom Training
Learn in a setting that is free from the stress and commotion of the workplace, where it is also safe and clean.
Online Training with Instructors
Attend nationally recognized training programs without leaving the convenience of your home.
Self-Paced Online Training
Get immediate, round-the-clock access to the e-learning platform for 90 days.
Onsite Training
Multiple staff can be trained in a flexible environment as per your convenience. Delivery Techniques to Meet Your Needs Financial Management Training
You now know more about QuickBooks POS and its features in this blog. Now, you are aware of every prerequisite, you may set up QuickBooks POS. The cost and benefits of the QuickBooks Point of Sale system.
However, if you still any doubt, you can contact our team of experts any time.
Accounting Professionals, CPA, Enterprises, Owners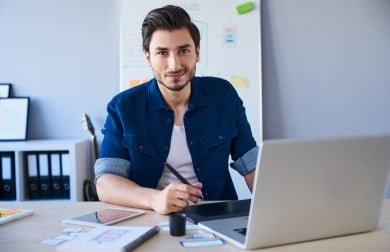 Looking for a professional expert to get the right assistance for your problems? Here, we have a team of professional and experienced team members to fix your technical, functional, data transfer, installation, update, upgrade, or data migrations errors. We are here at Dancing Numbers available to assist you with all your queries. To fix these queries you can get in touch with us via a toll-free number
+1-800-596-0806 or chat with experts.
---
Frequently Asked Questions (Faqs)
What are the Advantages of Onsite Training?
Employees of a company receive onsite training at their place of employment or another suitable location that meets their needs. Advantages of on-site instruction:
• It keeps staff members informed about current business procedures.
• Employees who work around their schedules have access to it.
• Employee productivity increases, as does business profit.
• It is economical because each delegate's travel expenses are minimized.
What are the Basic Requirements of QuickBooks POS?
The prerequisites for using QuickBooks POS are:
• Window's operating system
• CPU: For single users, a 2.8 GHz processor is advised; for multiple users, a 3.5 GHz processor.
• 1 GB of free disc space is required.
• Memory: For a single workstation, 6–8 GB of RAM is recommended.
• Screen Resolution: a minimum of 1280*768 for the screen
• With QuickBooks Desktop 2016, 2017, and 2018, the POS system can be incorporated. Additionally, versions 16.0, 17.0, and 18.0 of Enterprise Solutions can be incorporated.
What are the Advantages & Key Differentiators of QuickBooks POS?
Automatic Backups: With the automatic backup tool, which regularly assures data safety, you may prevent losing data in the event of an accident deletion, server breakdown, or hard disc failure.
Easy Accounting: Pay bills, control cash flow, send invoices to customers, and generate financial reports by integrating with QuickBooks accounting software. This saves time, increases accuracy, and minimizes errors.
Boost Accuracy: Automatic data syncing for online sales, inventory, and customer information across all channels reduces manual data entry errors and improves accuracy.
QuickBooks POS is User-Friendly, or Not?
Even if you're unfamiliar with POS systems, one benefit of QuickBooks POS is that it's incredibly user-friendly. One of QuickBooks' biggest features is its dedication to guiding you through setup and offering assistance when necessary. There are excellent support features that can hold your hand, even if individuals who have familiarity with point of sale will probably not have much trouble accessing and using its capabilities. The software itself walks you through every step, making it simple to complete every activity.
Once the software has been downloaded and installed, getting started is rather easy, especially for individuals who have used Windows before.