QuickBooks Desktop Point of Sale is used for the assistance of retailers in running their stores more effectively and efficiently. Intuit released QuickBooks Desktop Point-of-Sale more than 20 years ago. The one kind of infrastructure that QuickBooks Desktop Point-of-Sale is built on, however, necessitates are difficult to maintain and it will makes the introduction of new features exceedingly challenging.
QuickBooks POS v19 Discontinued
Are you using older versions of QuickBooks POS (9.0, 10.0 11.0, 12.0, 18.0)? It is time to upgrade to the all new and latest version 19.0 NOTE; Old QuickBooks POS 9.0, 10.0 11.0, 12.0, 18.0 has been discontinued on October 3, 2023.
As a result, Intuit has made the decision in order to stop supporting of QuickBooks Desktop Point-of-Sale 19.0 as of October 3, 2023. The QuickBooks Desktop Point-of-Sale software will not be updated in the future. Moreover, Intuit has decided that it will no longer market the QuickBooks Desktop-Point of Sale to potential new clients.
But now from Feb. 28, 2023, Intuit will start informing users of QuickBooks Desktop Point-of-Sale 19.0 as if its decision.
The related services which are listed below will also stop working on October 3, 2023, in addition to the QuickBooks Desktop Point-of-Sale software.
Point of Sale Payments in the QuickBooks
Point of Sale for the QuickBooks Card Service as a Gifts
Synchronization of the Mobile
Integration of web Support Plans with the E-Commerce, including Live Support like phone, email, chat
Services for the Vendor Lookup
QuickBooks Desktop Point of Sale 19.0 which is the older version the users are continued to receive support in the same manner.
QuickBooks Desktop Point of Sale presently installed in the Customers of version 19.0 who have the option to add more hardware and seats and they can also easily sign up for QuickBooks Point of Sale Payments.
QuickBooks Desktop Point of Sale will no longer be accessible for QuickBooks Pro Advisors with a Subscription Bundle but in earlier time it does. The POS 19.0 licenses that are connected to your Pro Advisor Bundle and it will be still in support until October 3, 2023.
About Intuit and Shopify
To offer an alternate to the Point of Sale system, Intuit is collaborated with Shopify. Financial accounting software QuickBooks Desktop will be integrated with its own choice. Currently, there is an early release for the version of the QuickBooks Desktop Financial Software interface with the POS system from Shopify.
You can easily manage both in the store and online sales in one location with Shopify's Point of Sale and Payments solution. It had a very good feature like remote access, improved reporting, a contemporary user interface and multi-channel selling.
Customers who decide to switch from QuickBooks Point of Sale to Shopify will receive a free migration tool, premium on boarding, free 24/7 support, and special software and hardware savings.
Although Shopify provides a tailored Point of Sale solution that interfaces with QuickBooks Desktop and the users are free to select any other Point of Sale supplier.
Also Read: Shopify QuickBooks Integration
Discontinuation Date of QuickBooks Point of Sale v19
QuickBooks will stop supporting QuickBooks Desktop Point of Sale v19 on October 3, 2023. On October 3, 2023, the following support and services will no longer be offered.
A Direct QuickBooks Point of Sale Assistance
The Payments from QuickBooks Point of Sale
Store Exchange for QuickBooks Point of Sale v19 Multi-Shop by Givex Gift Card Service
Point of Sale for QuickBooks Go Payment Sync for Mobile
Web gilt Service for Ecommerce Integration
Attribute of Vendor Search service
Campaigns which are using Constant Contact emails
Fixes & Updates for QuickBooks Point of Sale
Installing and Re-installing of Point of Sale v19
The license number, product code and six-digit validation code all are required in order to give the download link by the Business, if you haven't already had it. It is crucial for you to record that information right away. The validation code is required when you first open the freshly installed QuickBooks Point of Sale and the license number and product code are required for installation. Now next step for you is to enter the validation code into the box on the link to activate the license over the phone.
You should speak with an expert if you have any questions concerning QuickBooks Point of Sale Desktop. Any queries you may have regarding QuickBooks Point of Sale Desktop must be directed to our specialists. As they are experts in their fields, our highly qualified professionals will assist you with any issues you might be facing while working with QuickBooks Point of Sale Desktop. Contact our free helpline as soon as you can. Our pros are accessible around-the-clock to help you.
Accounting Professionals, CPA, Enterprises, Owners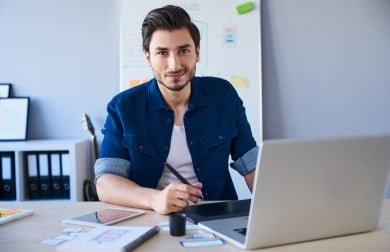 Looking for a professional expert to get the right assistance for your problems? Here, we have a team of professional and experienced team members to fix your technical, functional, data transfer, installation, update, upgrade, or data migrations errors. We are here at Dancing Numbers available to assist you with all your queries. To fix these queries you can get in touch with us via a toll-free number
+1-800-596-0806 or chat with experts.
---
Frequently Asked Questions
What if I Require QuickBooks Point of Sale Version 19 Training?
The QuickBooks Point of Sale program includes a sizable file which is named as HELP and it is designed in such a way that it is self-sufficient. The majority of the features are also covered in a wealth of free online videos and material.
After the Termination Date, Can I Add more Users or Store Locations?
No, once the discontinuance date is there then it will be not possible for you to make a new purchase or add users to an already existing QuickBooks Point of Sale license(s).
After the Discontinuation Date, Will Intuit Charge a Fee for using QuickBooks Point of Sale?
No. The QuickBooks Point of Sale is a license product which comes to you with an upfront transaction by you. The item is yours. If you need technical support from a third party will assist you.
After the End Date, Will QuickBooks Point of Sale Multi Store's Store Exchange Feature still Function?
No, After the discontinuance date, the store exchange feature which is used to transfers the data between the remote store(s) and the main store it will no longer be supported.
What should I do if my Server or Primary PC on Which QuickBooks Point of Sale is Installed is Rendered Unusable and I am Unable to use QuickBooks Point of Sale any Longer?
The database or backup from the prior server or PC should be attempted if a new one needs to be installed or the current one needs to be repaired. An offsite backup copy can be used if that is not an option.