QuickBooks POS store exchange entails the ability of transferring the data between the headquarters and the stores, or between the stores. While doing this process, there are plenty of chances of errors you can possibly face. If you are facing any such errors, then you have landed on the right page.
Save Time, Reduce Errors, and Improve Accuracy
Dancing Numbers helps small businesses, entrepreneurs, and CPAs to do smart transferring of data to and from QuickBooks Desktop. Utilize import, export, and delete services of Dancing Numbers software.
Some of those common store exchange errors are listed below:
.QBT Error 2:

The store exchange password is appearing as an incorrect one. Or your entered password does not match the password in the preferences.

Error 175305:

Store Exchange Error encountered a repeated issue of viewing log files to get details.

Error 193:

The department of primary key is not unique.

Error 175135:

Ability to locate store exchange file is lost.

Error 175414:

Cannot copy a file.
Fortunately, for the store exchange errors you do not need technicians. Such errors can appear on the QuickBooks Point of Sale and can also be resolved with a DIY approach. There is an enclosed list of errors that are related to the QuickBooks store exchange and can appear to anyone who:
Hasn't completed the set up the preferences for multi-store.
It is using Windows that has issues of compatibility.
.QBT files have been damaged.
User is not logged in Microsoft Windows as an administrator.
Password does not match with the store exchange or headquarters.
License number is being used by another configured store.
It may have attempted to process it in a mailbag from the headquarters.
List of Store Exchange Errors in QuickBooks POS with Solutions
There are six possible QuickBooks POS Store Exchange errors. Each of them has their own simple solutions:
QuickBooks POS Error 2
In this scenario, the store exchange password does not match with the one present in preferences. Basically, when you enter the password, the software will not accept it. Here's how you fix it:
From the File, you need to go to Preferences and select the preferred Company.
Then, you need to go to Multi-Store and select Store Exchange.
Go to Options and select Change Password.
You need to enter a common password which can be used for all the stores.
Run the Store Exchange again.
QuickBooks POS Error 193
This is a QuickBooks error 193 where the primary key has been used for a department that appears to be not a unique one. When you are making an attempt to process your mailbag, this is what error message you'll get:
"Primary key for the department is not unique" Or "Primary key for this table is not unique".
A Simple Solution to this Problem is:
First of all, you should Go to the Customers List.
Locate the duplicate customers.
Then try to merge any duplicate customers you may find.
You should go to the Clean up Company Data and try to run the program.
Run the store exchange.
QuickBooks POS Error 175135
This is best defined as an in-store exchange error 175135. In this, you're not able to store an exchanged file which appears to be fine. This precisely means that you won't be able to receive files from a store or the headquarters even if you wanted. This is what steps you need to take in such a situation:
You need to go to Stores and click on the Receive Files tab.
Then you should click on the Browse action tab for Files and.
Select the mailbag and Close it.
Then you need to follow the instructions for completing the troubleshooting the store exchange.
QuickBooks POS Store Exchange Error 175305
Store exchange error 175305 can occur when you are transferring files. Your actions for transfer could be restricted by the firewall, damaged files, or for not being signed in as the admin.
For resolving this, here's what you need to check here then:
Make sure you login as the administrator.
Complete the configuration of your firewall by allowing connection for Point of Sale.
If you still see that issue is persisting, here's what you need to do:
You also need to click on the View Log.
Take a quick look at the errors listed there.
You also need to search for additional errors and then you need to continue to the next step.
Add qbpos.exe while doing so.
QuickBooks Store Exchange Error 175411
According to QuickBooks error 175411, the license number added by you is not correct and probably belongs to a different store. This can happen when multiple remote users are trying to use the same license number.
So, here's what you need to do;
You go to File and select Preferences.
Go to the option of "I Want To" and select the "Reset to Default Setting" from the dropdown.
Click on "Yes" when prompted.
Then, you should go to "Multi-Store" and then select the "Store Exchange".
Next step is to go to the Configuration tab and click on the Configure button.
Click on Save and your job is done!
QuickBooks Store Exchange Error 175414
The QuickBooks POS Error 175414 can occur when you're going through the process of transferring files. The solution to this problem can differentiate headquarters and remote stores.
For Headquarters:
For this, you need to close the Point of Sale.
After this, you should try to run it as administrator again by right-clicking on the icon.
Then, you run the Store Exchange again.
For a Remote Store:
Check your internet connection.
Ensure your Windows user has admin rights.
Run the store exchange.
Accounting Professionals, CPA, Enterprises, Owners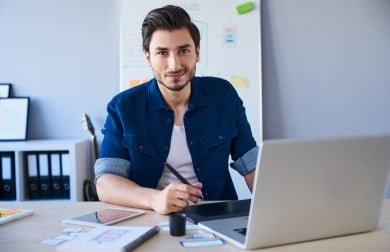 Looking for a professional expert to get the right assistance for your problems? Here, we have a team of professional and experienced team members to fix your technical, functional, data transfer, installation, update, upgrade, or data migrations errors. We are here at Dancing Numbers available to assist you with all your queries. To fix these queries you can get in touch with us via a toll-free number
+1-800-596-0806 or chat with experts.
---
How do I Change a Sales Receipt in QuickBooks POS?
Instructions are given below:

From the Home screen, you need to select the Sales History.


Select the preferred sales receipt you wish to edit.


Select the option of "I Want to," then you need to choose the Change or Edit Customer.


Now select the customer name or phone dropdown,


You need to select the customer to apply the receipt to.


Select the OK button.
How to Restart a Point of Sale in QuickBooks?

First of all, you need to press Windows+R keys together in order to open the Run command.


Type the services.msc tab and click on the OK button.


Press the right-click on QBPOS Database Manager and choose Start.


If the start option is unavailable, click on the Restart button.