With PHP POS and QuickBooks Online integration, you can easily manage your customers and transactions. PHP point of sale is a popular open source e-commerce solution that allows you to create custom shopping carts and checkout pages. It also offers built-in security features, so your customers' data is safe. QuickBooks Online is a comprehensive accounting software that lets you manage your finances and track your business performance. With it, you can easily add sales and inventory transactions, as well as invoicing and billing.
Save Time, Reduce Errors, and Improve Accuracy
Dancing Numbers helps small businesses, entrepreneurs, and CPAs to do smart transferring of data to and from QuickBooks Online. Utilize import, export, and delete services of Dancing Numbers software.
What is PHP Point of Sale
PHP POS is a hybrid point of sale (POS) system that helps small and new retail businesses in managing daily operations, interact with customers, and process financial transactions across various industries. PHP POS may be used at many retail locations and is accessible from multiple of devices, including computers, laptops, and smartphones. Users can add items to their list of available stock and keep track of sales with the inventory management feature.
Through the platform's customer management tool, retailers may also offer customers and offer gift cards and create shop accounts for them. Additionally, PHP POS supports multiple languages and enables retailers to accept credit card payments.
With apps for iOS and Android devices, PHP POS is available both locally and in the cloud. Services that include support through product videos and an online knowledge base are available on a monthly subscription basis.
PHP Point of Sale Pricing
With month-to-month agreements starting at $34/month (or $28.25/month when invoiced annually), PHP Point of Sale offers a cloud version.
Starting Price: $34.00 per month
Free Trial: Available
Free Version: Not Available
Different Integration Methods For PHP POS Systems
Let's think about how multiple software programs work together, you are aware of the reasons why you require specialized accounting software like QuickBooks. There are two methods of interaction between POS systems and accounting software: direct integration and indirect integration.
Indirect Integration: A lot of POS programs enable the export of financial data as a spreadsheet. The data must be manually entered into the accounting program. Even if it takes a lot of time and effort, this strategy might help you to sync up your day.
Direct Integration: The most effective way to combine the POS system with account software is through direct integration. It enables real-time data sharing between the two solutions. Focus on this method.
How is Direct Integration with QuickBooks Beneficial to Your Business?
Direct integration with QuickBooks can help in enhancing your business efficiency. Entering data manually will consume lots of time, therefore anything that automates this part of the accounting process will save you time. In the meantime, save your money as well. Below you will see how integrating QuickBooks directly with your POS system will enhance your business growth processes.
Easy to Use and Learn
It can be difficult to learn how to use two different software programs that operate separately or even indirectly integrate. By just making sure that your POS system can directly interact with QuickBooks, you may avoid this.
Less Probability of Human Error
Transferring your information manually from one system to another is full of the possibility of human error. Accounting software such as QuickBooks is great for reporting. Error and Trials are part of every business. The sales feedback will immediately be delivered to your QuickBooks account when you make a particular change, such as updating inventory, allowing you to quickly review and make the necessary adjustments.
You may isolate the products or procedures that are not cost-effective and quickly make changes using your integrated POS with the help of QuickBooks, which can also assist you in determining exactly where improvement in your business is required.
Improved Flexibility
Changes can't be avoided as the business grows- to your purchase orders, inventory, etc. For example- The natural thing would be to add it to the POS system at the time when you add a new item to your product line. To your accounting software, you will have to change the information about the cash flow and the new price manually without direct integration. With QuickBooks Direct Integration, you can instantly synchronize and update information across both systems, this is not required.
QuickBooks Online Integration with PHP Point of Sale
Intuit offers the well-known accounting program QuickBooks online. PHP POS can be set up to sync end-of-day data to QuickBooks Online as a journal entry, including the cost of goods sold, overages and shortages, taxes, and sales.
The process to set this up is quite simple and straight forward.
First, You have to log in and then go to the store configuration.
Next, You can search or scroll to the QuickBooks section.
Then you have to click on the connect to QuickBooks online button.
After that, log in to QuickBooks, and then to access your account authorize PHP point of sale.
Lastly, You have to click on sync.
After reading the above article, you can clear your doubts regarding PHP POS QuickBooks Integration. If you still face any issue related to this then you can connect with Dancing Numbers experts immediately, as the team is available for the users round the clock. You will get the solutions in a few minutes without any hassle.
Accounting Professionals, CPA, Enterprises, Owners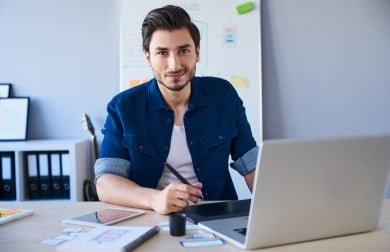 Looking for a professional expert to get the right assistance for your problems? Here, we have a team of professional and experienced team members to fix your technical, functional, data transfer, installation, update, upgrade, or data migrations errors. We are here at Dancing Numbers available to assist you with all your queries. To fix these queries you can get in touch with us via a toll-free number
+1-800-596-0806 or chat with experts.
---
Frequently Asked Questions (Faqs)
Can You Connect POS to QuickBooks?
You can quickly and simply sync sales data if your company uses QuickBooks for accounting and a POS system for day-to-day operations. There are many POS systems that interact with QuickBooks; make sure to pick one that has all the features required for your industry.
What is the Point of Sale in the Database?
Point of sale is referred to as POS. Every time a transaction is completed at your retail store, your POS software gathers data. Once a customer has checked out, the information from that transaction is fed into several categories: inventory, sales, a product, customer, and staff.
What does a POS System include?
A cash register, which nowadays commonly consists of a computer, monitor, cash drawer, receipt printer, customer display, and barcode scanner, is a standard component of a retail point-of-sale system. The majority of retail POS systems now contain a debit/credit card reader.