QuickBooks POS Hosting is a method of offering high-performance; secure computer resources via the Internet, including the QuickBooks Point of Sale application and other applications. It also enables remote access to the same platform, allowing for real-time data synchronization across numerous outlets and branches, and so gives new options for the straightforward administration of retail outlets and chain stores located in various areas/cities. With QuickBooks POS Hosting, you may also store your data on the same remote server to guarantee that data is seamlessly sent over the same platform.
Unlike traditional point-of-sale systems, cloud-based retail accounting solutions allow owners and managers to execute and supervise critical activities with a few clicks from anywhere. This takes place because the cloud resources are controlled by cloud pros, they are more secure than locally installed systems.
You may produce exact orders, sales, vendor, and inventory reports, as well as swiftly aggregate your data, using a sophisticated cloud-hosted point of sale system driven by high-speed computer capabilities.
Let's read more about the QuickBooks POS Hosting to clear all the things related to it in the article below.
What is QuickBooks POS Hosting? A Complete Guide
Generally, for a better understanding, The process of establishing and deploying licensed copies of the QuickBooks POS program on cloud servers is known as QuickBooks POS Hosting.
It gives you centralized administration and monitoring access, allowing you to easily manage several retail outlets or chain stores in different locations utilizing high-performance POS processing.
The cloud platforms consolidate your sales, finance, accounting, and operational data by hosting your QuickBooks Point of Sale application.
QuickBooks POS excels in organizing multiple divisions at a local retail/sales store. In businesses where the sales setup is differentiated from the inventory or operations department, POS Hosting allows an automatic updating of the situation to keep varied parties on the same page.
What are the Things that must be done Before QuickBooks POS Hosting?
Here are many things that are required to be done before hosting your QuickBooks Point of Sale and that list of things is mentioned below:
You must take a backup of your data before starting the hosting process and make sure that you save its copies in different locations.
Check for viruses and malware with an effective antivirus application.
Do 2-factor authentication and also fulfill its requirements.
Do data encryption as an important step before proceeding further.
Network monitoring service is essential in great quality all around the clock.
Why should QuickBooks POS be hosted in the cloud?
As retail organizations and brand chain stores grow in popularity, POS systems are becoming increasingly prevalent. POS systems are packed with features and capabilities, and moving the application to the cloud might have a huge impact.
1. Collaboration in a Group:
Because of multi-user collaboration, you and your authorized team may access the full desktop version of QBPOS and work on the same files at the same time.
2. Maximum Accessibility:
Your QuickBooks POS application and data are always available without interruption thanks to a 99.9 percent uptime guarantee for cloud hosting.
3. Apps Integration:
Our QuickBooks POS hosting allows you to easily integrate third-party apps, which streamlines and improves POS processing and overall efficiency.
4. Connected Stores Hosting:
QuickBooks POS allows you to easily connect all of your retail locations to the cloud, allowing for smooth data transmission between them.
5. Total Compatibility:
You may use your hosted QuickBooks POS from any web-connected device, such as a Smartphone, tablet, laptop, or desktop computer.
6. Unrestricted Assistance:
Our skilled technical team is available 24 hours a day, 7 days a week to solve any technical issues and keep your system up and running at all times.
After the fulfilling information regarding QuickBooks POS Hosting. Now let us move forward with some more infuriating details about POS hosting and the advantages it brings along.
Some Important Advantages of QuickBooks POS hosting, that can't be missed out on
It protects your data from calamities with enterprise-class security.
High-Performance Computing allows for a quick POS procedure.
Share consumer data and points across all locations.
Quick setup of new Register.
45-day rolling data backup.
Inventory changes may be tracked remotely.
Access Point of Sale on mobile devices.
What makes QuickBooks POS Hosting different from QuickBooks POS Desktop and Online?
| | |
| --- | --- |
| QuickBooks POS Hosting | QuickBooks POS Desktop & Online |
| 1. QuickBooks POS hosting, Is hosted on the cloud and can be used over the internet without any complications. | 1. QuickBooks POS Desktop & Online Is installed on your desktop and can be accessed locally. |
| 2. This hosting version usually allows access to 40 users at a particularly given time frame. | 2. POS Desktop and Online allows Only 10 users to access at a given time frame. |
| 3. With this version, Hosting services handle maintenance | 3. Maintenance is carried out by the users of QuickBooks POS Desktop & Online. |
In conclusion , you get all the basic knowledge to understand the QuickBooks POS Hosting. You can go through the advantages, features, pricing, etc that help you to increase your knowledge about the QuickBooks POS hosting. You have to take care of all these things while switching to QuickBooks Point of Sale hosting. If you are falling nay issues or glitches then connect with the QuickBooks POS Hosting helpdesk experts💁. As they are available all around the clock and help you to fix all your problems.
Accounting Professionals, CPA, Enterprises, Owners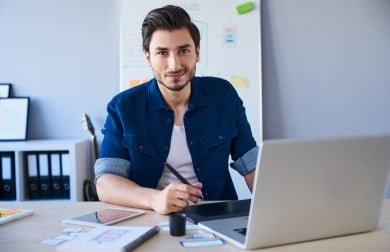 Looking for a professional expert to get the right assistance for your problems? Here, we have a team of professional and experienced team members to fix your technical, functional, data transfer, installation, update, upgrade, or data migrations errors. We are here at Dancing Numbers available to assist you with all your queries. To fix these queries you can get in touch with us via a toll-free number
+1-800-596-0806 or chat with experts.
---
What happens to my QuickBooks Files if my Internet Connection Fails or is Disrupted?
Well, there is nothing to worry about. If your Internet connection goes down, all of your QuickBooks files are automatically saved and may be restored anytime you have a reliable Internet connection.
Is a Personal Network required to utilize QuickBooks POS Cloud-Hosting Service?
No, there is no need for your own network to use the QuickBooks POS cloud-hosting solution; all you need is a strong Internet connection.
Is it possible to make use of Word and Excel with QuickBooks POS Cloud Hosting Service?
Yes, It is certainly possible to use Microsoft Word and excel with QuickBooks cloud hosting service.