QuickBooks Pro Hosting is multifunctional accounting software available on the cloud that can help you look after all of your finances easily in a single place. Also, you must know that while you are using QuickBooks Pro Hosting on the cloud server then you will have the same QuickBooks software that you have on your desktop. This means that you will have access to the software anytime and from anywhere.
Not just that, you will also be able to safeguard your QuickBooks data from damage with the help of a strong and authentic algorithm. It also eases the data backup by providing several layers of strong data protection. With the help of QuickBooks Pro Hosting, you can easily manage all of your data in one place; that is nothing else but the cloud.
Now that you know what exactly QuickBooks Pro Hosting is all about, it's time to know more about its features and advantages all of which have been discussed in detail below. Thoroughly read this article till the very end to learn about them and add on to your knowledge.
Noticeable Features of QuickBooks Desktop Pro Hosting
If you have QuickBooks Pro Hosted on the cloud, you are offered some very impressive features such as:
You get the best solutions to your accounting processes.
You get a proper management of the tax, payroll, and finances.
You can also design and develop professional quotations.
You can use multiple devices to manage your books anytime.
Major Advantages of QuickBooks Pro Hosting
QuickBooks Pro Hosting is the most sorted and software of choice for accounting purposes because it has ample advantages, some of which are as under:
QuickBooks Pro Hosting ensures coherent teamwork on the cloud. It permits Multiple users are allowed to work on the same company file at the same time, even though a different location is assigned to each party involved. Moreover, the contents of the company file can be seamlessly that too from different devices and locations.
It also ensures effortless file sharing. Assembling all the credentials such as sales information, bank receipts, slips of depositions, etc is not an easy task. The common way of sharing the files takes place through e-mails but this constant exchange of emails back and forth consumes a lot of time. It involves a good amount of effort to collect all the required data. But, not anymore. Because QuickBooks Pro Hosting's use can help you share and access your files on the cloud with minimum effort.
One of the most essential advantages provided by this software is that you can have data backup if you are using QuickBooks Pro Hosted on the cloud. Although the data is protected with high security and cannot get damaged, corrupted, or lost. If you accidentally end up missing out on the information, do not worry as QuickBooks Pro would have already created a backup. So you are not going to bear any loss.
It provides improved accessibility. This is one of the most convenient options you will be able to have if you use QuickBooks Pro Hosting. It constantly and automatically updates the information on the cloud while also making it accessible from any device and any place at any time. Due to this, business management becomes simpler and sorted. Not just that, it ensures high security to all the data such as sales reports, bank receipts, invoices, billing, etc on the cloud as well.
With the help of QuickBooks Pro Hosting, small businesses are able to manage all their data on the cloud in one place. So having a separate management team is not a necessity anymore. This saves time, effort, and most importantly funding.
Choosing the Best QuickBooks Pro Hosting Provider
If you want to choose the best provider for QuickBooks Pro, then you need to narrow down your cloud provider search and check for the pointers mentioned below:
The cloud hosting company you are opting for must meet the standards set by SSAE, HIPAA, and GDPR law.
Make sure that the hosting architecture and solutions used by the cloud provider align with your current objectives.
Cloud providers must ensure high security to the data by providing security governance and operations. You must cross-check if the provider's security protocols are in sync with your firm's policies or not.
The cloud service provider must highlight the agreed terms between them and you clearly in the SLA.
To get a good performance, the cloud company you select must be well-known, well-defined, and proven to deal with downtime.
This article is aimed to make you understand what QuickBooks Pro Hosting is all about, a brief description of its advantages and key features. After going through the entire article carefully, if you still have any doubt feel free to contact the QuickBooks Pro Hosting customer helpdesk team. Our Dancing Numbers experts are available 24/7 to assist you in the best way possible.
Accounting Professionals, CPA, Enterprises, Owners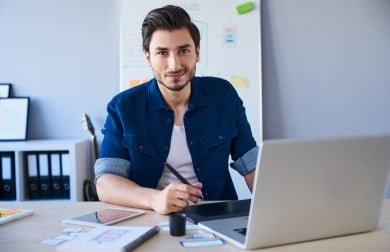 Looking for a professional expert to get the right assistance for your problems? Here, we have a team of professional and experienced team members to fix your technical, functional, data transfer, installation, update, upgrade, or data migrations errors. We are here at Dancing Numbers available to assist you with all your queries. To fix these queries you can get in touch with us via a toll-free number
+1-800-596-0806 or chat with experts.
---
Why is QuickBooks Pro Hosting Better than QuickBooks online?
QuickBooks Pro Hosting is considered to be better than QuickBooks online because of the following reasons:

It eliminates manual efforts.


It helps to make data between each other convenient.


It offers better features than QuickBooks online.


It is cost-effective in the long run.
What are the Security Concerns that Should be taken Care of Before Heading for QuickBooks Pro Hosting on the Cloud?
Before beginning with cloud hosting, you must keep the following in mind as a part of security concerns:

Ensure end-to-end data encryption.


Keep your system timely updated to minimize the chances of error occurrence.


Ensure to have VPN access, if you are accessing in remote mode.


Make sure to have multi-factor authentication to have better data security.
What are the Prerequisites for QuickBooks Pro Hosting?
Before you host QuickBooks pro on the cloud, keep a check on the following prior:

Ensure that you have a proper internet connection.


If your server windows are updated to their latest version.


You are supposed to have licensed or subscription-based software that you are willing to host on the cloud.