QuickBooks hosting requires you to install the accounting software on a server so that you can access it remotely from all connected workstations. The installation steps for network installation are different from those of desktop installation, so make sure that you've access to the cloud hosting environment before moving ahead.
Save Time, Reduce Errors, and Improve Accuracy
Dancing Numbers helps small businesses, entrepreneurs, and CPAs to do smart transferring of data to and from QuickBooks Desktop. Utilize import, export, and delete services of Dancing Numbers software.
In this article, you'll learn how to turn on QuickBooks Hosting Mode.
Download QuickBooks Desktop Setup
Even though you're going to set up QuickBooks Hosting, you need the setup file for QuickBooks desktop to install the program on your server computer.
Click to Download QuickBooks Desktop Setup.
Note: Before you install and configure your server and workstation, you need to get admin rights for your account or have the authentication details for an admin account. We recommend that you log in with an admin account so that you won't have to authenticate every action when configuring and installing the software.
Installing QuickBooks Desktop on the Server
Once you've downloaded the setup file, you need to install QuickBooks on the server that will host your accounting software and data. This also enables you to set up a multi-user network because multiple users can access the company file that is stored on the server.
What's the Difference Between Workstation and Server?
The server hosts the company file, and the workstations access it via a network connection. Workstations can also be all the systems that can virtually access the server to launch the accounting software and access the data.
Read More: How QuickBooks Cloud Hosting Works.
To install QuickBooks Desktop on a server, follow the steps provided below:
Launch the setup for QuickBooks Desktop on the main server.
Under Installation type, Choose Custom and Network Install.
Choose the option "I'll be using QuickBooks desktop on this computer, AND I'll be storing".
Follow the instructions offered by the installer until you reach the Finish button.
Now you've installed the software on the server computer. If you only want to store the company file on the server, then you should go with the option "I will NOT be using QuickBooks Desktop on this computer…"
This option enables you to simply install the database server manager and store the company file on the server. The workstations can still access the company file by connecting to the same network.
Setting up Permission in Windows
After installing the software on the cloud server, you need to set appropriate user permission to enable other workstations to connect with the company file.
Note: In QBDataServiceUserXX, the XX implies the version of the accounting software that you're using. So you're using QuickBooks desktop 2018, and then replace the XX with 18.
Begin with verifying the permissions by following the steps provided below:
From the start menu, click on File Explorer.
Right-click on the folder containing the QuickBooks company file.
Click on Properties, which is generally the last option provided in the right-click menu.
From the Security tab, click on Advanced to check the additional options available.
Click on QBDataServiceXX, and select Edit.
Choose all the settings provided below and mark them as Allowed:

Traverse Folder/Execute File
Read Extended Attributes
Read Attributes
Write Extended Attributes
Create Folders/Append Data
Create Files/Write Data
Write Attributes
Read Permissions
List Folder/Read Data
If you find that these permissions are set incorrectly, then follow the steps provided below:
Right-Click again on the folder containing the QuickBooks Desktop Company File.
Choose Properties, and then select Edit from the Security tab.
Double click on QBDataServiceUserXX.
Choose Full control.
Click on Apply, then Apply.
Hit Ok.
Enable Sharing
In windows, you need to specifically enable sharing so that the folder can be accessed by other computers. If the folder doesn't have sharing enabled, then it won't show up for connection with other workstations.
To enable sharing of company files in Windows 10 and 8, follow the steps provided below:
Go to the Start menu.
Choose the File explorer.
Right-click on the folder containing the QuickBooks desktop company file.
Click on Properties, then Sharing.
Choose Share Add.
Then select the option named QBDataServiceUserXX, where XX is the version of your accounting software.
Choose Full Control as the permission level for all users.
Click on Share.
On other platforms of windows, you may have to take ownership of your file before you can share it. To do so in Windows 8.1, follow the steps provided below:
Launch the File Explorer.
Right-click in the empty space to change its ownership, and click on Share.
From the Advanced Security option, click on Change, then Advanced.
Choose Find now.
Select users and choose Ok.
To grant full control of the folder, you can follow the steps provided below:
Launch File Explorer, right-click, and choose Share.
Click on Advanced Security, then choose Add.
Click on Select a Principal.
Click on Advanced, then choose Find Now.
Click on the user that you want to grant full access to.
Click on Ok.
Choose Full Control, then hit Ok.
While the standard desktop versions of windows have the aforementioned steps to quickly get through the problem, for Windows Server 2012, the steps are entirely different. So follow these steps if you're trying to host QuickBooks on Windows server 2012 and enable multi-user mode:
Go to the Start menu, type Run, and click on the first option.
Type ServerManager then chooses Ok or hit enter.
Choose File and Storage Services, then Share.
Click on New Share from the Task drop-down menu. Read the differences among the different profiles before you choose one.
Click on SMB Share- Quick, which is the default profile for sharing QuickBooks company file.
Go to the Share Location tab, and choose Type a custom path.
Click on Browse and select the folder that you want to share over the network.
After choosing the correct folder, click on Select a folder, then Next.
You can leave the rest of the settings as the default unless you've specific requirements.
Scan Folders with Database Server Manager
QuickBooks Database Server Manager can scan folders for company files. After scanning, it registers the company files and keeps track of any changes made to them. If any changes are made, it syncs the changes with the company file to ensure that all workstations are getting access to the same data.
If you chose network installation for QuickBooks, then the setup must have already installed the server manager on your system. However, if you choose local installation, then you'll have to install a database server manager by running the setup once more and selecting network installation this time.
To scan folders on your server with this free tool, follow the steps provided below:
Launch the server computer and log into the operating system.
In the Start menu, type Database.
Click on QuickBooks Database Server Manager.
In the Scan folders tab, click on Browse.
Click on Ok.
Click on Start Scan.
The scan option looks for company files in the selected folder. If a company file is found, it is registered and tracked thereafter. A new section will be created with the title QuickBooks company files found. You can access any of your company files from all connected work systems easily.
Monitoring Drives
If you regularly move files from one folder to another, then you should Monitor Drives, an option that registers the entire drive and enables you to easily move company files without resetting your preferences every time.
To monitor a drive, follow the steps provided below:
From the Monitored Drives tab, choose all the drives that you want the server manager to monitor.
Click on Close.
Mapped drives cannot be monitored. Also, only include the drives that contain your company files. Monitoring other drives will only consume more server resources without any purpose.
Restart Server Manager
There are some instances in which users encounter errors when working in multi-user mode. They find it difficult to sync the data. In such cases, you simply need to restart the QuickBooks database server manager by following the steps given below:
Launch QuickBooks Desktop on your Server.
Click on File, then Open or Restore Company.
Click on Open a Company File.
Choose your Company file, then hit Next.
Mark the option to open a file in multi-user mode.
Click on Open and enter the authentication details for the company file.
Go to the File menu, and click on Close Company/Log Off. When you perform this action, the company file will close directly on the server.
Go back to the Start menu.
Enter Database and select the QuickBooks Database Server Manager.
Password Protected Sharing
You have an option to set up password-protected sharing on or off. If it's on, then you'll have to enter the authentication details whenever you want to access the company file over a network.
You can follow the steps given below for the same:
Launch the Control Panel.
Go to the Network and Sharing Center.
Go to the Change Advanced Sharing Settings.
After expanding the type of Profile currently active, you need to select the Turn on Network discovery option provided under network discovery.
From the Password Protection Sharing section, choose the option Turn off password-protected sharing.
Click on Save changes.
Now your network will be discoverable so that you can access the company file, and removing the password-protected sharing will enable you to access the company file without always authenticating the connection.
Installing QuickBooks Desktop on the Cloudies365
Cloudies365 provides hosting, so you can be sure that they are a safe and reliable hosting provider. You can install QuickBooks desktop easily on the Cloudies365 server as an admin user or a standard user.
An admin user can install the accounting software on all user accounts, whereas a standard user can only install the software for itself. The instructions only vary slightly, but if you want all users to have access to QuickBooks, then it's better to install it via an admin account.
Let's get straight into it.
Installing QuickBooks from an Admin Account
Here are the steps to Install QuickBooks Desktop on the Cloudies365 hosting environment from an admin account:
Go to the My Account option.
Enter your email address and password.
Choose the Users who require the application installed on their system.
Go to the user details and type in QuickBooks desktop. Choose the version of the software that you want to install.
Click on the Install App button.
After the application is installed, you'll find it listed under the Installed apps section.
If the user for whom the software was installed is already logged in, then the user may have to log off in order to notice that the software has indeed been installed on their system.
Installing QuickBooks from a Standard Account
Standard accounts cannot install the software for other users. However, they can install QuickBooks desktop for themselves. To do this, a standard user must follow the steps provided below:
Log into your account.
Go to the Available Applications section.
Type in QuickBooks Desktop.
Choose the right version of the software to install on your server.
Click on the Install App button.
Wait for the installation to finish.
Log off and log in once again. You should find that the QuickBooks desktop software is listed in the Installed apps section.
You've successfully installed QuickBooks desktop on your Cloudies365 server. You can use the same steps to install on various users, but it's better to use an admin account if multiple users need to install single software installed for them. You can also get the latest version of QuickBooks desktop when installing from Cloudies365. The configuration is done completely by the hosting platform so you don't have to worry about selecting the right option when the app is getting installed.
Shared vs. Cloud Hosting
It's your choice the type of server you want to host your company file and accounting software on. You can go for cloud hosting: private, public, or hybrid. However, you need to understand the basic functionalities and limitations of each of the models.
You can learn more about cloud hosting vs shared hosting for this.
Are you trying to work with QuickBooks hosting? If yes, then you're in for a treat because once you've it set up it provides you amazing accessibility and reliability. You don't have to worry about not having access to your data. Further, you can store all the backups on the cloud and secure your data using encryption on the server.
Accounting Professionals, CPA, Enterprises, Owners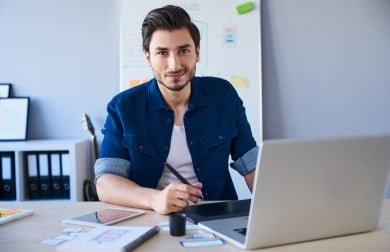 Looking for a professional expert to get the right assistance for your problems? Here, we have a team of professional and experienced team members to fix your technical, functional, data transfer, installation, update, upgrade, or data migrations errors. We are here at Dancing Numbers available to assist you with all your queries. To fix these queries you can get in touch with us via a toll-free number
+1-800-596-0806 or chat with experts.
---
What does Hosting Mean?
Hosting simply means that you'll store your data along with the software on a cloud server. This enables you to securely access your company file from multiple connected workstations. However, you need an active connection to the server in order to enable access.
I'm Really concerned about Data Safety because of the Sensitivity of this data. Is QuickBooks Cloud Hosting safe?
It depends largely on the hosting provider because everyone uses different technologies for encryption. So you'll want someone with a secure facility and encrypted servers with good security software to host your financial data.
Are there any Particular Benefits to hosting QuickBooks desktop that simply installing it on a PC doesn't have?
It's simple. QuickBooks Desktop with hosting offers all the features of QuickBooks Desktop along with accessibility and reliability. You're still getting access to all the features of the desktop version through the same user interface. However, you're getting additional features that enhance your efficiency and improve scalability. Instead of acquiring hardware whenever you need it, you can simply acquire more hardware resources.
What type of Network Connection will I Require to Access my QuickBooks Company File over the Network?
You can host QuickBooks on a public or a private server. Yes, the server can be on-premise, so you don't necessarily have to host it on another network.
A network connection is required to access the company file from the workstation. Without the connection to the server, it will be impossible for the workstations to retrieve the data and sync changes.
Otherwise, you can use virtualization software to easily access the software directly on the server. This software offers you a direct window into the server, so you can easily make changes on the server computer.
Because I'm new to this, I want to know How Long will it Rake to Learn QuickBooks Hosting if I Already know QuickBooks Desktop?
You don't have to learn anything in particular to use QuickBooks hosting. After hosting the software, you still get access to the same software with the very same features and interface. However, you'll have to know how to turn multi-user mode on and off when working through a network. If you're using virtualization software to access your software and data, then you'll have to configure the software on your system Mostly probably your hosting provider or in-house hosting team will set everything up for you so that you don't have to learn any technical stuff related to the hosting environment.
How does the Speed Compare to Running QuickBooks Desktop on my PC?
This depends entirely on the configuration of your system and network speed. The server computer usually has more computing resources and can scale easily, while a personal computer cannot. So server systems offer better performance. However, if you have a slow connection to the server then you won't be able to access the company file and sync changes fast, so you'll experience an overall deterioration in performance. If you're a good network connection, then the server is always going to offer better performance to you.
What's the difference between QuickBooks Online and QuickBooks Desktop with Hosting?
QuickBooks online and hosting offer similar features but with different user interfaces and platforms. The online version also hosts your files on a remote desktop, but is very limited in customization and doesn't offer the feature set that a QuickBooks desktop user may require. Further, the speed of the web application isn't on par with QuickBooks desktop. QuickBooks hosting is just a QuickBooks desktop installed on a cloud server.
Once you start to use the program for yourself, you can easily see the difference. If you want to check out QuickBooks online then you can start a free trial and see if the limited features are right for you. Another thing that you may have to consider is the policy of your organization regarding data storage. If storing data on servers owned by other organizations isn't allowed, then you'll have to stick to hosting QuickBooks desktop on a private cloud.
Read more about QuickBooks Hosting vs QuickBooks Online.
How does Microsoft Word and Excel work with QuickBooks Desktop with Hosting? How does My Email Work?
You can install the Microsoft Office suite on your server computer and use the software easily from there. Another way is to use the software installed on the individual workstation. So it's quite easy to work with Microsoft Office applications when you're hosting your QuickBooks on a server.
How many users can I have on QuickBooks Hosting?
You can add up to 30 users to the enterprise version of QuickBooks desktop. The other versions have a lower number of user limits set on them, so you're limited here by QuickBooks. But if you ever want to share your data with your accountant, then you can use the secure network provided by intuit to send an accountant's copy of the company file to your accountant.