In QuickBooks history, one of the most common problems is QBDBMgrn not running on this computer or QuickBooks Database Server Manager Stopped. One tool that is included with QuickBooks Enterprise is QuickBooks Database Server Manager (QBDBMgrN), which allows several users to view the business file simultaneously on separate computers. The database server manager must be installed correctly, and there must be constant contact between the server and the networked workstations. We've covered one notorious QBDBMgrN not running on this computer issue below, which typically happens while using QuickBooks Enterprise in multi-user mode.
Save Time, Reduce Errors, and Improve Accuracy
Dancing Numbers helps small businesses, entrepreneurs, and CPAs to do smart transferring of data to and from QuickBooks Desktop. Utilize import, export, and delete services of Dancing Numbers software.
Multiple customers can access your company file's database thanks to the QBDBMgrN service. The "QuickBooks database server manager stopped" error message appears when it is deactivated. Another possible cause of this problem is an out-of-date QuickBooks Database Server Manager Service.
It is also possible that QBDBMgrN is not running on this computer due to firewall constraints or hosting that has been changed to single-user mode.
Incorrect port numbers in the network might occasionally result from a recent change made to the Windows firewall settings. The incorrect configuration might prevent QuickBooks Database Server Manager from operating properly. Furthermore, if you recently Update the QuickBooks, the Windows Firewall might not be able to identify the changed files. It can result in the error QuickBooks DB32 service won't start. By granting the necessary permissions, such issues can be resolved.
In case you're unsure about what to do, this article will cover the possible causes, indicators, and practical troubleshooting methods for resolving the QBDBMgrN not running problem.
Meaning of QBDBMGRN Not Running on this Computer Error
QBDBMgrN is an executable process on windows that has the .exe extension and should be visible in the task manager of the system. The QBDBSM was launched by Intuit altogether to enable multi-users to get the company file and information based on the hosting server having the company file.
At the point when the error occurs with the database server manager, you can get to the single-user mode, and changing to the multi-user mode could show an alarm expressing the QBDBMgrN isn't running on this PC.
You may read also: How to move QuickBooks company file to a new computer
Reasons for QuickBooks Database Server Manager Stopped Error
There are a few main reasons why the error notification "QuickBooks Database Server Manager has stopped working" may occur:
QuickBooks is unable to connect to the Internet because of your Windows Firewall, Which is why the QuickBooks db32 service is not starting.
The problem may be the result of improperly configured Windows Firewall security settings.
The problem could manifest itself if you are using an out-of-date version of QuickBooks Database Server Manager.
This problem might be caused by a QuickBooks Database Server Manager that was installed incorrectly.
The reason behind QBDBMgrn not running on this computer server error message might be a third-party Firewall program preventing QuickBooks from reaching the server.
Network Data (.ND) file that is damaged.
Performance issues with QBDBMgrn might arise from .TLG (transaction log File) files that are not syncing.
The QuickBooks database server manager stopped error may occur as a result of network or internet connectivity issues.
The server's network route could be broken.
Single-user mode may be selected in your QB hosting options.
This issue may be caused by incomplete or missing QB installation components.
This problem might be caused by Windows' QuickBooks database service being disabled.
The QuickBooks database manager not running problem can be caused by third-party apps interfering with or conflicting with one another when they are operating in the background.
If you don't allow QBDBMgrN the precise admin access and privileges it needs to work properly, you'll notice issues in the program's operation.
The server manager stopped problem might be caused by a version mismatch between QuickBooks and QB Database Server Manager.
Impacts of QBDBMgrN Error
You can face some problems because of this error:
Difficulty in working of multi-user mode.
Update failure of QuickBooks Database Server.
Firewall also blocks the Internet Access for QuickBooks.
Incorrect Installation of Database Server Manager
Internet Connection is not Working Properly.
Difficulty in using QBW company file.
Also, the QBDBSM Can't be Updated Properly.
Inappropriate Installation of Firewall.
Issues with QuickBooks Network File (.ND file).
Database server manager of QuickBooks has no files that are connected to the program.
Symptoms of QuickBooks Database has Stopped Working Problem
The following error symptoms may appear when QBDBMgrN not running on this computer occurs:
The QuickBooks multi-user mode not working or No-Longer can transition into multi-user mode.
The Internet won't be accessible from any workstation.
The Database Server Manager cannot be updated.
Your company's records won't be available to you on the server.
Data will not be saved if an error occurs while the company file is open.
Error number 6XXX occasionally appears when a user tries to open the corporate file.
The most frequent problem in H202, the H-series error, might also be the cause of QBDBMgrN's failure to operate.
Payroll and WebConnect, two related QuickBooks services, may cease to operate.
Data syncing through third-party apps could be stopped.
The QB software often crashes, slows, and performs incorrectly.
Not operating QuickBooks server notifications will flicker on the screen.
This specific error usually occurs when you are trying to install an updated version of QuickBooks. Or you may have updated the QuickBooks successfully and the Windows firewall is still not updated or found to be compatible with the existing version of QuickBooks. This way QBDBMgrN service can be detected by the firewall as an unknown service. With this error, its access to the internet will also be blocked. The fixes are also listed below:
Troubleshooting of QuickBooks Database Has Stopped Working Problem
You may resolve the "QBDBMgrN not running" problem by following the helpful troubleshooting steps we've listed below:
Troubleshooting 1: Adjust the Firewall on the System and Resolve the QuickBooks Database Server Manager Stopped Error
QBDBMgrN not operating on this machine problem might be caused by an outdated version of the firewall. You may upgrade the installed firewall by following the instructions below.
You may access the Run Window by pressing the Windows+R keyboard shortcut.
Put "Control Panel" into the Run box now, then hit Enter.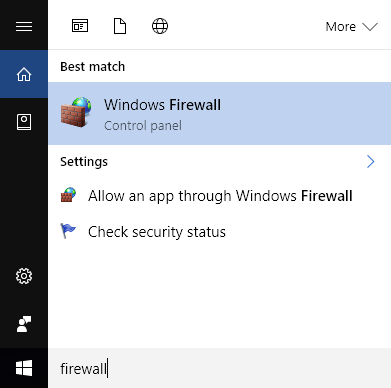 Selecting System and Security is the next step.
Click Check For Updates under Update Your Firewall Settings on Windows Firewall.
Select update now if there is a new version available.
Important Note: We have included download links for both the 32-bit and 64-bit versions of the firewall in case you are unable to update it automatically to the most recent version.
Troubleshooting 2: Fix the QuickBooks Desktop Version that is Installed on Your Computer to fix the QBDBMgrN Not Running Error
Start by terminating any active QuickBooks-related processes.
Press all of the "Windows + R" buttons at once to open the Run Dialog box.
Subsequently, input "Appwiz.cpl" into the Run Dialog box.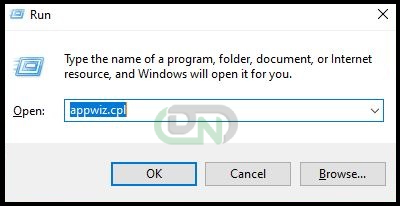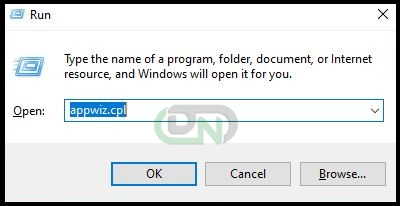 Select the "Ok" button.
To start the repair procedure, search for QuickBooks in the "appwiz.cpl" window and choose the uninstall/change option.
Additionally, attentively follow each stage of the repair.
Start the system again now.
You can go to the following solutions if, despite using the QuickBooks clean install tool to repair QuickBooks entirely, the error "QuickBooks Database server manager stopped" remains unfixed.
Troubleshooting 3: Restart the QuickBooksDBXX Service
In order to avoid citing the "QBDBMgrN not running on this computer 2022, 2023" issue, we will verify in this step that the QuickBooks Database Manager Service is not deactivated. To resume:
To open the run box, Press Windows + R simultaneously.
Input "services.msc" into the run dialog box and then hit the enter button.
Locate the service listed as QuickBooksDB26, QuickBooksDB28, or QuickBooksDB27, QuickBooksDB29, QuickBooksDB30, or QuickBooksDB31 by scrolling down.
Rebooting the machine will solve the QuickBooks db31 service won't start issue. Right-click on the specific service.
Troubleshooting 4: Make Sure the Server can Host QuickBooks in Multi-user Mode
Select the File tab after launching QuickBooks Desktop on the Server workstation.
Point the mouse pointer over the Utility option now.
Look up if QuickBooks is configured to host company files for several network users from the drop-down option.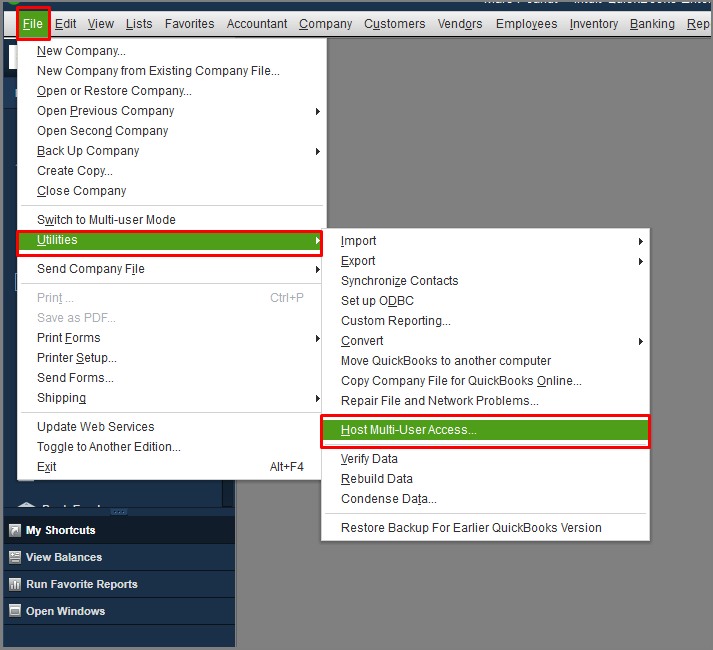 It means that multi-user hosting is not enabled at this time if the option to "Host Multi-User Access" shows up.
To enable multi-user hosting in QuickBooks, select the same option.
If the QuickBooks 2022 server's running problem is still not fixed, you may go on to the next troubleshooting step if an option displaying "Stop Hosting Multi-User Access" appears. This indicates that the system is configured correctly.
Troubleshooting 5: From the User's Workstation, Ping the Server to Verify inter-network Connectivity
Step 1: To Determine the Connection Status, use the Ping Command
Search for Network and Sharing Center on the server and user workstations using the Windows Start menu.
Make sure the option to Turn On Network Discovery is chosen and enabled when you choose to Change Advanced Sharing Settings.
On the server computer, hit Windows + R now.
Press Enter after typing CMD.
Once the command prompt window in black color appears on the screen, type ipconfig/all and press Enter.
Make a note of the "hostname" that the host name under IP configuration has next to it.
On the user's workstation where the QBDBMgrN not running error is occurring, launch the Run command window.
Hit Enter after typing CMD.
Now you have to ping your server name into the terminal window and hit Enter.
If every packet that was sent was received, the workstation is trouble-free, and you may repeat the process to check other workstations that may be experiencing the same problem.
Step 2: Install the Latest Version of QuickBooks Tool Hub
Download "QuickBookstoolhub.exe" from its official website first.
Now, Carefully follow each step to install "QuickBookstoolhub.exe" in the proper manner.
Step 3: Make use of QuickBooks File Doctor
Double clicking its Desktop icon will launch the QuickBooks Tool Hub.
In the Tool Hub's Home window, choose the "Company file issue" tab.
Click the "Files" option and choose the "Files Doctor" option.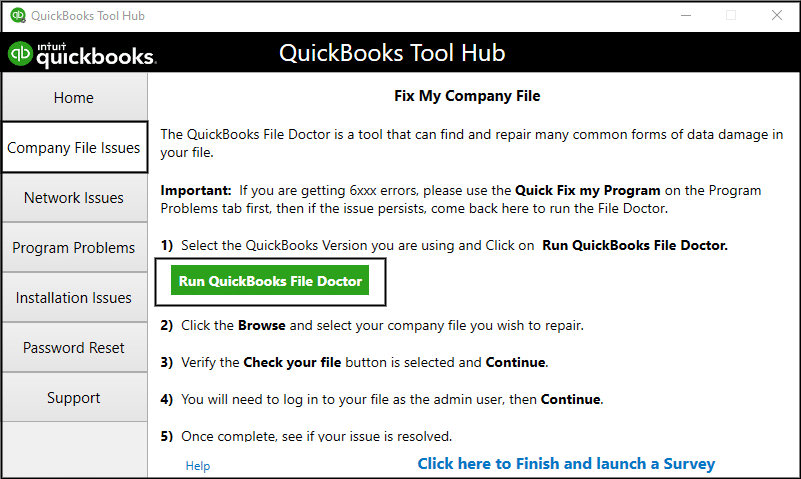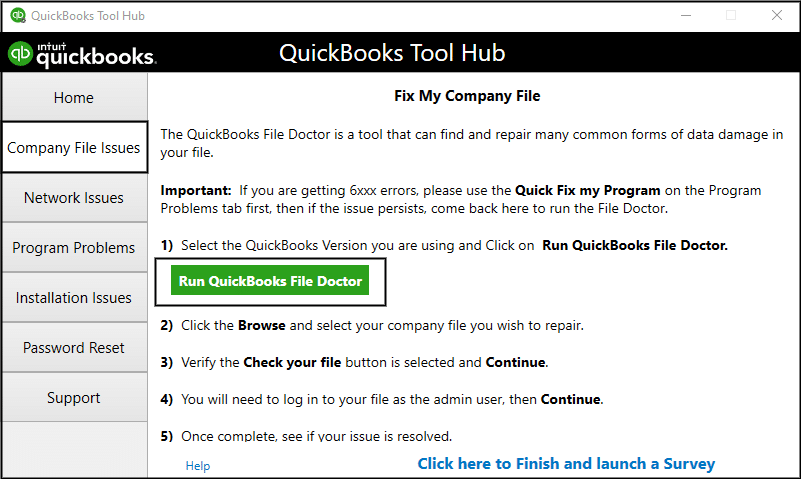 Choose the network repair option now.
It might take ten to fifteen minutes to diagnose.
Click on OK.
In order to determine whether the issue QBDBMgrN not running has been resolved or is still occurring, restart QuickBooks and select the multi-user option.
Step 4: Check out "Quick Fix My Program"
The "Quick Fix My program" checks to make sure no QuickBooks-related background processes are active before launching, since this might impede the Diagnose process. Steps listed as:
Click on the QuickBooks Tool Hub icon.
Select the Tab for Program Issues.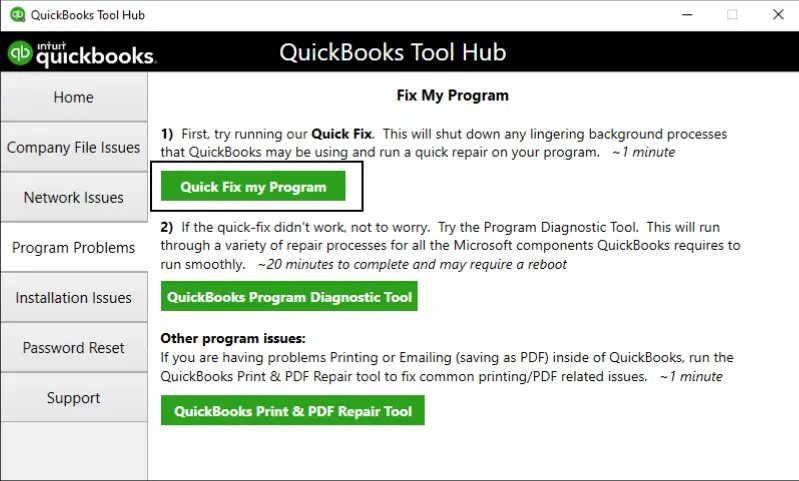 Choose "Quick Fix my Program" now.
Important Note: It normally takes two to five minutes to complete the process.
Launch QuickBooks and select the multi-user option when it opens.
Troubleshooting 6: Disable the Firewall for a While if it is Active
Select the Windows taskbar icon and then do a right-click on the firewall's icon.
Choose the option to turn it off for a short while and enter the time frame in minutes (15–20).
After disabling the firewall, attempt to open the firm file from the server once more.
If you can now access the company file, QuickBooks is not being able to access the company file from the server because of your firewall.
To fix any problems the firewall may have created permanently, we will add QuickBooks services and its port in the next step.
Troubleshooting 7: Allow Some QuickBooks Services by Creating an Exception in the Windows Firewall
After selecting the Control Panel, click the Windows Start button.
To access Advanced Settings, Launch Windows Firewall and browse.
After choosing Port with a right-click on Inbound Rules, click Next.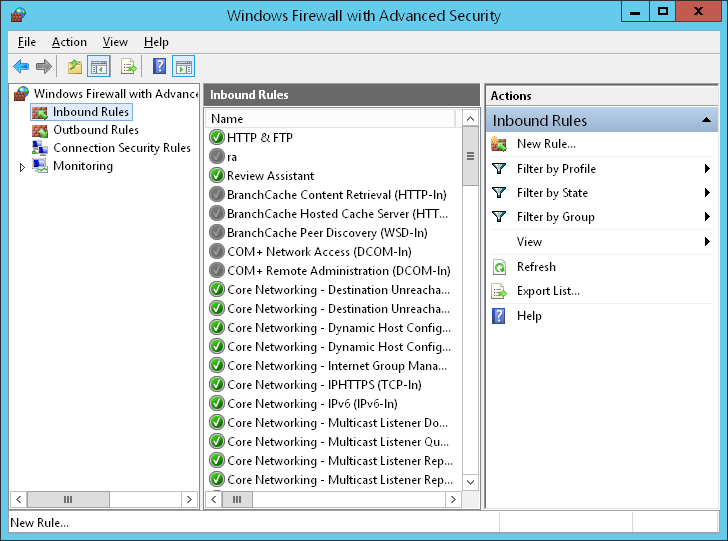 Enter the ports unique to your version of QuickBooks after choosing the TCP option.
By using QuickBooks Database Server Manager, you can get the port number.
Proceed with the same processes and incorporate outbound rules together with the way for each QuickBooks service.
Lastly, you want to try to enter multi-user mode.
The error notice "QBDBMgrN not running on this computer after update" can be removed by enabling the following services in the Windows firewall settings.
You must permit the following services for both inbound and outbound connections through the firewall settings. 80, 8019, 56725-56728, 55363, and 55382 ports for QuickBooks 20 and earlier versions.
AutoBackupExe.exe Default location C: \ Program Files \ Intuit\QuickBooks 20XX
Dbmlsync.exe Default location C: \ Program Files \ Intuit \ QuickBooks 20XX
DBManagerExe.exe Default location C: \ Program Files \ Intuit \ QuickBooks 20XX
FileManagement.exe Default location C: \ Program Files \ Intuit \QuickBooks 20XX
FileMovementExe.exe Default location C: \ Program Files \ Intuit \QuickBooks 20XX
IntuitSyncManager.exe Default location C:\Program Files \ Common Files \ Intuit \ Sync
QBCFMonitorService.exe Default location C: \ Program Files \Common Files \ Intuit \ QuickBooks
QBDBMgrN.exe Default location C: \ Program Files \ Intuit \ QuickBooks 20XX
QBGDSPlugin.exe Default location C: \ Program Files \ Intuit \ QuickBooks 20XX
QBLaunch.exe Default location C:\Program Files\Common Files\ Intuit \QuickBooks
QBServerUtilityMgr.exe Default location C: \ Program Files \ Common Files \ Intuit \ QuickBooks
QBW32.exe Default location C: \ Program Files \ Intuit \ QuickBooks 20XX
QBUpdate.exe Default location C: \ Program Files \ Common Files \ Intuit \ QuickBooks \ QBUpdate
QuickBooksMessaging.exe Default location C: \ Program Files \ Intuit \ QuickBooks 20XX
OnlineBackup.exe Default location C: \ Program Files \ QuickBooks Online Backup
Troubleshooting 8: To fix qbdbmgrn not Running, Reinstall the QB Application using the Clean Install Tool
The "QBDBMGRN not running on this computer" problem could disappear if the entire application is reinstalled. See the page for comprehensive information about the QuickBooks clean install procedure.
Troubleshooting 9: The Error Message 'File in use' needs to be Corrected
Fix the error message stating "File in use"
Try the following methods to fix the issue if you're seeing "File you are trying to open is currently in use by another user" on the screen:
Select "Ignore" under the "System Reboot" tab.
To verify the modifications, click OK.
To stop the procedure and restart the device, just select the OK tab if the ignore option isn't shown.
Troubleshooting 10: QuickBooks should be Added to AVG's Trusted Sites as an Exception
In AVG, add QuickBooks as an Exception and a Trusted Site.
To do this, Navigate to the Exceptions section of your AVG dashboard's Settings panel.
Click File from the available options after selecting Add Exceptions to view your file.
To fix the QBDBMgrN not running on this computer issue, click OK to add QuickBooks and preserve the modified settings.
Troubleshooting 11: Check the Company File Extension in the Installation Directory
In order to avoid mistakes and problems, you must ensure that you are gaining access to the correct company file with the correct extension.
Navigate to the QuickBooks Installation Directory from Windows File Manager and find the C drive's company file folder.
Make sure it is by checking the file extension .QBW, and if not, choose Rename to modify the file name.
Restart the QB company file after saving it with the appropriate extension.
The QuickBooks database server management status halted problem can be resolved by contacting the ProAdvisor team!
Troubleshooting 12: Reactivate the QBDBMgrN Process after Terminating it
It may occasionally be necessary to terminate all jobs, including those that are problematic, in order to eliminate third-party disputes and procedures. Therefore, when you see that QBDBMgrN is not operating on this computer server, stop these processes by doing the following:
To start this resolution, use your task manager. To get to it, select Task Manager by performing a right-tap on the Taskbar. Alternatively, you may simultaneously press the Ctrl, Alt, and Del keys on your keyboard, then let go of them when the Task Manager appears on screen.
The Processes action in the Task Manager pane shows the different QB processes that are currently active. Choose QBDBMgrN.exe, QBUpdate.exe, QBW32.exe, and other QB-related actions by performing a right-click on the mouse. After that, select to end the tasks by clicking the End Process button.
Close these open windows and see whether the QuickBooks QBDBMgrN not operating on this computer 2022 issue continues.
Troubleshooting 13: Install Windows Updates and QuickBooks
The QBDBMgrN not running issue can be negatively impacted by and caused by using outdated Windows and QuickBooks. For QB to operate without a hitch and to eliminate the database server management issue, these two essential components must be updated:
Update QuickBooks Desktop

Use the Help menu on your QuickBooks software to start upgrading the application and find out why QBDBMgrN isn't operating on this machine.
From the Help menu drop-down, Select Update QuickBooks Desktop.
Also, click Get Updates to see if the most recent version of the enhanced and corrected QuickBooks software is available.
If there is a single update, click the Update Now button to begin the update process.
After QuickBooks updates, check whether the update QuickBooks database server manager problem is still present.
Update Windows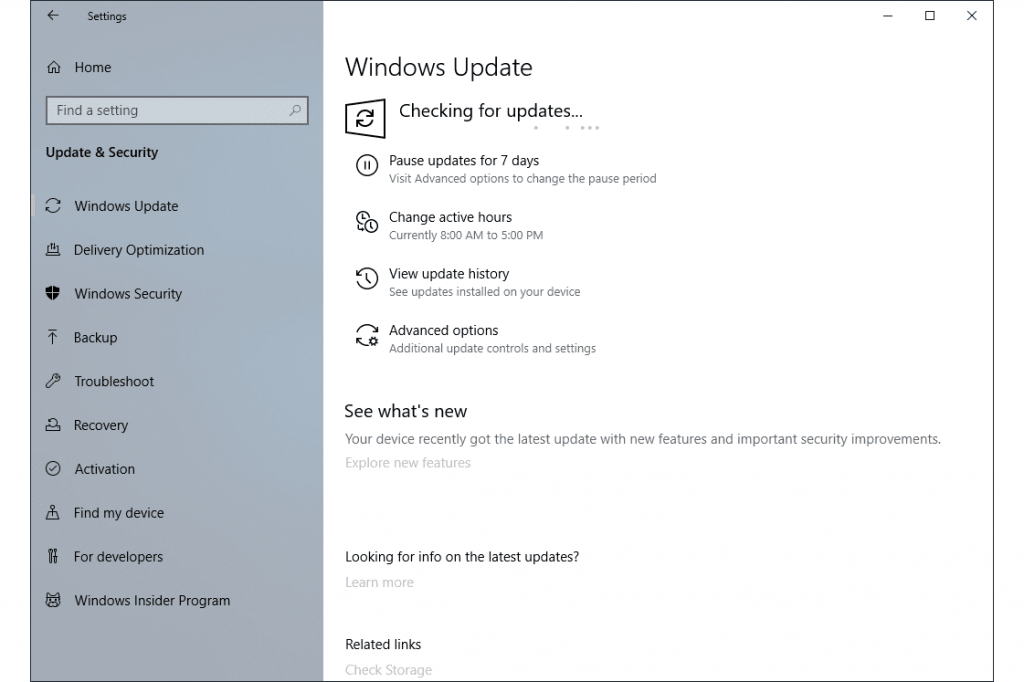 Obtaining the most recent edition of Windows is another important upgrade for your venture. To upgrade your Windows operating system, follow these essential steps:
The Start menu may be accessed by tapping Windows on the keyboard or screen.
Search for "Check for updates" and press Enter to find the most recent Windows updates.
If available, updated Windows versions and new security patches will show up.
Run Windows updates and verify if the update is installed. Server management problem in QuickBooks database.
We now come to a conclusion and presume that the answers listed above were understandable enough. You are unable to utilize multi-user mode due to an error if you have any questions or if QBDBMgrN is still not working on this machine. But specialists advise that in this kind of situation, you should get in touch with our Dancing Numbers team so they may resolve this bothersome problem as soon as possible.
Accounting Professionals, CPA, Enterprises, Owners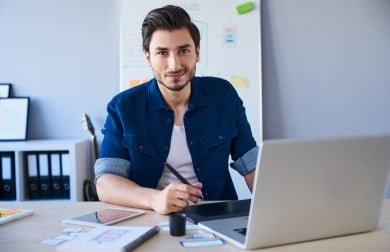 Looking for a professional expert to get the right assistance for your problems? Here, we have a team of professional and experienced team members to fix your technical, functional, data transfer, installation, update, upgrade, or data migrations errors. We are here at Dancing Numbers available to assist you with all your queries. To fix these queries you can get in touch with us via a toll-free number
+1-800-596-0806 or chat with experts.
---
Frequently Asked Questions About QBDBMgrn not running
How to Start the QuickBooks Database Server?
● Open the server that hosts your company files and then open the Windows start menu.
● Then you have to type the Database into the search and then open QuickBooks Database Server Manager.
● Then go to the tab of scan folders and browse.
● When you are finished you have to select ok.
● After doing this if you are ready select start Scan.
How to Update the QuickBooks Server?
● First, you have to be sure that your company file is ready to update
● Then install the latest version of Enterprise on the server
● After that, carefully configure network and server settings
● Lastly, install the latest version of Enterprise on all your workstations
What if Your QuickBooks is not Updating? How to Recover?
An incorrect system time or date or your system can interfere in the updating process. To correct the data and time follow the steps:
● Firstly, Right-click the system clock on your system.
● Then choose Adjust Time/Date.
● After that, select change data and time and then put right correct data and time.
What to do if QuickBooks Database Server Manager Stopped?
You can uninstall current database server manager and then reinstall the server manager again.
Where is QBDBMgrN.exe file located?
QBDBMgrN.exe file location is C:\Program Files (x86)\Intuit\QuickBooks xxxx).
Why does this Computer's QuickBooks Desktop indicate that QBdmgrn is Not Running?
The QBDMGrn.exe program is most likely being prevented from executing by the Windows Firewall application.
How can the Error QuickBooks database server manager stop being removed as quickly as possible?
Restarting the server machine will fix the "QuickBooks database server manager starts then stops" issue if there is no damage.
What consequences do QuickBooks Database manager keep stopping the error leave?
Problems with opening corporate files, network connectivity, file access in multi-user mode, and other disruptions are experienced by a user who receives the QuickBooks Database Server Manager keeps halting error.
What are some uncommon causes that can triggers with QuickBooks Database Server Manager?
These are a few, while less frequent, causes that may also result in problems gaining access to the corporate file kept on the server PC.
● On this PC update 2022, QBDBMgrN is not operating due to improper configuration of the anti-virus application.
● The QuickBooks QBDBMgrN not functioning on this machine update 2023 problem is being caused by damaged sectors on your Windows hard drive.
● An identically named file in the directory is taking the place of your corporate file.
In What Location is QBDBMgrN?
QBDBMgrN.exe located in C:\Program Files\Intuit\QuickBooks 20XX. QBGDSPlugin.exe located in C:\Program Files\Intuit\QuickBooks 20XX. QBLaunch.exe located in C:\Program Files\Common Files\Intuit\QuickBooks.