One of the highly appreciated accounting software is QuickBooks Online. With the help of the QuickBooks Online application, you can keep the track of your earnings, expenses, and tax obligations. It is perfect for small businesses with a single user. With QuickBooks Online by Simple Start, you can examine your income, keep tabs on your expenses, and assess the health of your company all in one place.
Make your conversion
Discover if your conversion is possible and what it costs. Get your quote!
The comprehensive enterprise resource planning suite known as SAP ERP includes supply chain management, product lifecycle management, human capital management, financial management, and customer relationship management. The product can be deployed hybridly, on-premises, in the cloud, or both, giving customers the benefits of each.
Overview of SAP
Around the world, 172,000 businesses use SAP ERP. With the solution, you have access to vital software, analytical tools, and data that may help businesses become more competitive and streamline processes. The seller also provides full web-enabled support, and you have unrestricted access to all features and functionalities from anywhere. SAP ERP helps you in managing every element of your business effectively, from product planning to general ledger reports. It is essentially a one-size-fits-all solution that supports any business size and type. It is infinitely scalable, so you can never outgrow it. You only need to buy the ERP components you really utilize. You can add more users and functionality based on your needs.
QuickBooks Online Overview
QuickBooks Online gives you a 360-degree picture of your business at any time from anywhere, making it simpler for your workers to perform their tasks. QuickBooks Online is the finest online accounting solution for any growing startup in terms of functionality and cost. You can email documents to your auditors with a single click. Your team uses the QuickBooks functionality to keep track of your working hours. Its user-friendly navigation and interface make it simple to use for even for those who are not financial experts. When you're on the go, it makes it easier to manage your finances.
Pros of QuickBooks Online Application
It gives you the opportunity to finish a Profit and Loss for each unique program in compliance with the standards set by the company for which they grant money to us.
It enables you to build a budget for your organization as well as one for each program separately.
It promotes transparency by allowing the accountant and auditor to be reached at any time.
You are able to stick to your spending limit for each program.
It has made it easier for you to provide the right information to funders, and it helps you break down expenditures for each program.
The application allows the Auditor and Accountant to sign in.
Significance Characteristics of QuickBooks Online
Following are characteristics of QuickBooks Online:
Use QuickBooks Online as your company's financial hub to operate more effectively and grow more swiftly.
Keep track of your income and outgoing costs. QBO can categories transactions from your connected accounts automatically for easy organization.
Gather and catalogue receipts for the use of your smartphone in order to take images of your receipts, which we'll then catalogue and match to your expenses.

Create an Invoice and Get Payment: You can immediately receive money via bank transfers and credit cards after submitting an invoice. Additionally, you may use this tool to produce invoices that represent your brand.
Offer Estimates: You may produce individualized, knowledgeable estimates that garner trust and rapidly convert them into an invoice.
Count Miles: Your smartphone's GPS may be used to precisely track your Run.
Simple Reports: Utilize a simple interface to run and export summary reports, including profit and loss reports.
Organize 1099 Workers: Keep all of your 1099s compliant, and when tax season comes, create and file 1099s directly from QuickBooks.

When you use the online version, your data will be stored on the cloud, allowing many users to access it at any time and from any location.
QuickBooks Online is typically a better choice if you need advanced inventory management or particular functionality for your industry.
Software updates don't affect QuickBooks Online customers negatively.
Using QuickBooks Online, you can pay your invoices more efficiently and comfortably.
Compared to SAP, QuickBooks Online has much easier navigation and maintenance.
It is simple to use, access, and manage QuickBooks Online, which has the greatest user interface, and software interacts with it.
Migration of SAP Business ByDesign to QuickBooks Online
1. The Process of Changing Your Accounting System Might be Overwhelming.
Depending on how long you've been in business, there may be many GB of data, and SAP and QuickBooks is probably not a perfect match. You can assess your specific situation, choose which QuickBooks products you'll need, and work together to develop a phased conversion plan. You may also handle the import, cleaning, and export of historical data. Your employees will receive extensive training on the new system after the conversion. It can help you build up efficient practices that enable you to get the most out of your new system.
2. Establish the Products that are Required.
Find out how your company is currently set up. You'll learn exactly what your team needs in terms of an accounting system and which QuickBooks products you'll need. This may involve QuickBooks Enterprise, Field Service Management, Payroll, or Point-of-Sale.
3. Configuring Template Files
To do this, it is essential to develop the right procedures that will ensure that QuickBooks Online perfectly fits your business and that we can easily integrate all of the data from your current accounting system. During this brief time, you might want to make a double entry in both the new QuickBooks file and your old system. You compile data such as monthly balances, P&L, accounts payable and receivable reports. Live Training for Your Team.
Training your staff is crucial to ensuring that your company adopts the new software smoothly. You must provide training for your employees in order to guarantee that they are informed about using your new system.
4. Examine and End the Books.
This technique enables you to determine whether you need any additional data or monthly reports to run your business. You can thoroughly verify that everything you need has been imported.
From the drop-down menu of available categories, you must choose the appropriate category. You can categorized your goods and services to make it simpler for customers to find them. Apart from that, our professionals will transfer your data to our high-availability servers and assist you in selecting and installing the best QuickBooks solution for your company. We offer 24/7 free phone, chat, and email support. As soon as you're ready to switch from SAP Business ByDesign to QuickBooks Online, get in touch with us.
Accounting Professionals, CPA, Enterprises, Owners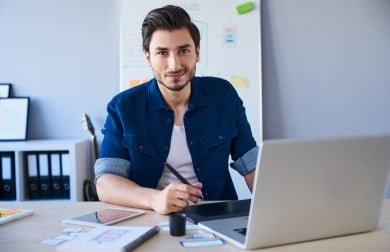 Looking for a professional expert to get the right assistance for your problems? Here, we have a team of professional and experienced team members to fix your technical, functional, data transfer, installation, update, upgrade, or data migrations errors. We are here at Dancing Numbers available to assist you with all your queries. To fix these queries you can get in touch with us via a toll-free number
+1-800-596-0806 or chat with experts.
---
Frequently Asked Questions (Faqs)
What are the Benefits of Migrating Data to QuickBooks Online?
• Whether you're a small business owner or accountant, you can rely on QuickBooks Online to help you automate your accounting and business processes. But what distinguishes QuickBooks Online from its rivals? You may make and personalize your invoices as well as other sales papers with QuickBooks Online.
• You may also add more users to your QuickBooks Online account and grant each of them certain access.
• QuickBooks Online is incredibly compatible with both Windows and Mac desktops and other apps, making it very simple to run right from your desktop. Additionally, it's easy to use, allowing you to get to work straight away without encountering a challenging learning curve.
• If you encounter any unanticipated issues, the QuickBooks Online support team is here to help.
How can Data be Transferred most Easily to QuickBooks Online?
In just four simple steps, switch to QuickBooks Online such as:
• Make a choice between QuickBooks Online Plus or Essentials, then sign up.
• Select Upload Data. Send our conversion form and your data backup.
• When finished, select the Transfer your data tab.
• You must now review the transition to QuickBooks Online.
How Can I Add Inventory Products in QuickBooks Online?
Inventory should be added to QuickBooks for each purchase and sale. Then, as you proceed, QuickBooks modifies the amount on hand. Once everything is set up, adding items to sales forms and managing inventory in QuickBooks are straightforward processes. If you buy and sell goods and services but don't keep track of them as part of your inventory, here's how to add items to QuickBooks. After activating inventory tracking, you can add inventory items. Here's how to add your inventory items once the setup is done.
• Under the Sales tab, you must first choose the Products and Services option.
• After that, select New to add a product or service.
• You must then click the Inventory button.
• List the name, SKU, or HSN of the item you are tracking.
• You must now select the unit tab from the Unit menu selections.