If you are currently using the SAGE 100 system and want to move to QuickBooks, you can do it by converting the files. You can't use the files of SAGE 100 directly in QuickBooks. You have to Convert the Data Files to use QuickBooks. The conversion of the files is the only option to migrate to QuickBooks from SAGE 100. QuickBooks has many versions like a pro, premier, online, and enterprise. It can be used on Windows as well as Mac. So you have to choose the version of QuickBooks according to SAGE 100. The matching versions can have the conversion process. You must remove any unnecessary files or entries from the QuickBooks software before you may convert Sage 100 to QuickBooks.
Make your conversion
Discover if your conversion is possible and what it costs. Get your quote!
Why You Should Convert Sage 100 to QuickBooks Enterprise?
The most difficult DIY project for businesses to handle is changing your accounting system. With over 25 years of experience with QuickBooks as well as over 15 years of experience using Sage software, DL & Associates has dependable engineers and programmers on staff. With this experience, your data should be set up correctly from the beginning when you import it into QuickBooks. Since there are numerous factors to be considered, such as the Customer List, Vendor List, Inventory List, Costs, Average Costs, Chart of Accounts, Accounts Receivable, etc., implementing one software another will always be a process.
Sage 100 vs QuickBooks Enterprise Chart of Accounts
You can create an account in Sage 100 with up to 32 characters and 10 segments. At the transactional level, this software also enables user-defined fields. The departmentalized balance sheets and reporting capabilities are improved as a result. The similar segmented layout for a Chart of Accounts is not supported by QuickBooks Enterprise. Five levels of user-defined classes are supported by QuickBooks Enterprise and are accessible at the transaction level. Since these classes enable customers to segment their businesses for revenues and expenses, this is important when migrating over.
Financial Reporting Tools in QuickBooks Enterprise and Sage 100
A financial reporting tool is supported by both Sage 100 and QuickBooks Enterprise. A number of the size of your business, Sage 100's Financial Reporter can manage your reporting requirements, but QuickBooks Enterprise was made to do the same thing while still being very user-friendly. Keep in mind that a customized program will need to be developed for a secure data migration if you choose to convert Sage 100 to QuickBooks Enterprise. Additionally, before the data migration, reports from Sage 100 must be run.
Sage 100 and QuickBooks Enterprise User-Defined Fields
User-defined fields like customers, suppliers, products, etc. are supported by both Sage 100 and QuickBooks Enterprise. This extends data analysis when moving to QuickBooks Enterprise because Sage 100 and QuickBooks Enterprise offer user-defined fields at the transaction level in two distinct ways.
What are the Advantages of Converting Sage 100 to QuickBooks?
Sage 100 is complete accounting software with a wide range of features and tools. Many businesses use the well-known accounting software QuickBooks. QuickBooks is well-known accounting software that is more used than Sage 100.
QuickBooks offers a wide range of features and tools than Sage 100.
Sage 100 does not provide live chat support and in QuickBooks, You get 24/7 live chat support.
You can manage your accounting in QuickBooks Online.
In QuickBooks Online you get a free trial but Sage 100 has no free trial.
How You can Convert from Sage 100 to QuickBooks?
Determine What QuickBooks Products Need: First, You have to determine the products that are needed such as QuickBooks Enterprise, Point of Sale, Advanced Inventory, or any other third-party add-on products.
File Setup: The second one is that you have to set up the file; Pull data reports such as AR, AP, P&L. Payroll, GL, Assemblies, and Balance Sheets.
Giving Training: With a QuickBooks Expert, you will be given training. Training will be given through complete live or through webinars.
Review Financials: Go live and review financials. In this, You can view COA, Gl, AP, AR, balance out payroll, and any other additional data or monthly reports.
Review: Last is to follow up on ongoing monthly and quarterly closing services.
This article is about Sage 100 to QuickBooks Data Conversion. All the important information is gathered and inserted in this article. In case you still face an issue related to this then you can connect with Dancing Numbers Online team via LIVE CHAT any time as the experts are available round the clock.
Accounting Professionals, CPA, Enterprises, Owners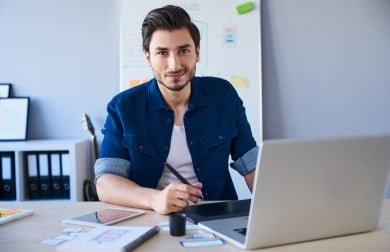 Looking for a professional expert to get the right assistance for your problems? Here, we have a team of professional and experienced team members to fix your technical, functional, data transfer, installation, update, upgrade, or data migrations errors. We are here at Dancing Numbers available to assist you with all your queries. To fix these queries you can get in touch with us via a toll-free number
+1-800-596-0806 or chat with experts.
---
Frequently Asked Questions (Faqs)
Does Sage Convert to QuickBooks Online?
To move your data automatically you have to use the Dataswithcer conversion wizard.
Can You Transfer Data from Sage to QuickBooks?
You will need the assistance of a third-party conversion firm to transfer your data from Sage to QuickBooks Online. Our data migration partner, Dataswitcher, is on hand to support you during the transition.
Is Sage the Same as QuickBooks?
Sage and QuickBooks offer slight differences in services. Sage is a feature-rich project management program, whereas QuickBooks focuses more on bookkeeping and accounting services.