Conversion of Oracle to QuickBooks gives you the whole picture of the processes, customers, reporting, and history. QuickBooks is the most trusted accounting solution among small businesses that allow them to concentrate and streamline the day to day pesky business accounting. Accordingly, they fine-tune their accounting activities. To drive business productivity in a well defined manner, most of the business owners look for advanced features and QuickBooks has it all as compared to Oracle. Oracle to QuickBooks conversion makes your business stand out from the competitive market. Let's explore in detail in this guide so keep reading till the end.
Make Your Conversion
Discover if your conversion is possible and what it costs. Get your quote!
Why need to Convert Oracle to QuickBooks?
Users look to switch from one to other software when they are lacking advanced features or they want an automatic process for their business growth. As compared to Oracle, QuickBooks unify all the accounting processes including payroll, bookkeeping, bank reconciliations, tax payments, etc into a cloud based browser or app interface. It is highly compatible with both Windows and Mac Desktops and other software.
The below are listed few things why Oracle users want to switch to QuickBooks:
QuickBooks supports web-based, iPhone and Android apps platforms whereas Oracle supports only web-based platforms.
QuickBooks is best suited for all types of businesses including freelancers, small businesses, mid-size businesses, and large size businesses whereas Oracle is best suited for mid and large size businesses.
Benefits of Converting Oracle Data to QuickBooks
As a small business owner, many users trust QuickBooks to help streamline their accounting and business processes. But when we talk about what makes QuickBooks to stand out from competition. Using QuickBooks, you can create and customize your invoices and other sales documents. You can also add other users to your QuickBooks Online Account and allow them specific access. It's also simple to use, so you can get started working right away without running into a steep learning curve.
Compatibility
However, Oracle is a pretty popular data management system. If you're using Oracle database management solution and want to switch to QuickBooks for better performance. You can easily perform the conversion process with the help of this guide. Oracle database is fully converted to any of the QuickBooks versions. You have a good option if you look to access your database files of Oracle into QuickBooks.
Conversion Process of Oracle to QuickBooks
The below is the process involved when you perform Oracle to QuickBooks conversion:
To start a conversion, there is welcome panel open let you start the conversion tasks
Then connect to the source database
Create the tables in the target database
And then decide which tables you look to convert
Copy the current data in your new database
Do apply the foreign key constraints
Now, it runs the custom post-conversion SQL scripts
And finally the conversion will start.
Features will Get After Switching Oracle to QuickBooks
There are various advantages of moving from one to other accounting solution. Let's get aware of the symbols that why need to convert Oracle data to QuickBooks:
1. Get Complete Visibility of Your Business
When your business practices are based on the accounting financial activities then QuickBooks is suitable for the accounting and bookkeeping processes. With this accounting solution, you are being able to see the company data anywhere anytime. Besides that, it helps you make informed business decisions by creating accurate reports.
2. Safety and Adaptation to new Technologies
It can be accessed from any type of modern device, which makes the life of the business owners much easier.
3. Automated Backup Service
This feature keeps your financial data safe and secure. You will never lose any important data by using this software.
4. Easy to use Software that is Customer Oriented
Though your business has big accounting departments, this software is made to be used by many people and its design is pretty easy to understand.
5. Easily Consolidate the Financial Data
QuickBooks is built to scale up alongside your business as it offers sophisticated financial consolidation tools. From switching Oracle to QuickBooks can automate key accounting processes using QuickBooks; minimize the risk of error; and eliminate manual processes when you're dealing with your data.
6. Streamline Accounting, Bookkeeping, and other Capabilities
You'll need an integrated business structure that centralizes accounting, order management, customer relationship management (CRM) all in one accounting solution. For that, QuickBooks is best to execute the growth strategy and make your company a key competitor in your industry. When you switch Oracle to QuickBooks, you are equipped with a number of different tools that makes your tasks easy and efficient.
Overall, Oracle to QuickBooks Conversion is the best way to set the foundation for good governance and consistent growth while helping today's fast-growing and dynamic organizations make better decisions, increase efficiency, reduce costs, and continuously innovate.
Accounting Professionals, CPA, Enterprises, Owners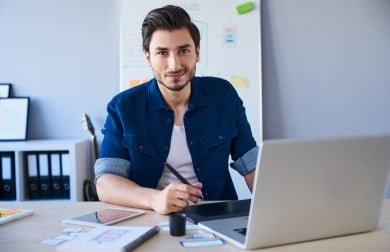 Looking for a professional expert to get the right assistance for your problems? Here, we have a team of professional and experienced team members to fix your technical, functional, data transfer, installation, update, upgrade, or data migrations errors. We are here at Dancing Numbers available to assist you with all your queries. To fix these queries you can get in touch with us via a toll-free number
+1-800-596-0806 or chat with experts.