You can sync your Omega Invoices and Payments to automatically update every night if you have a QuickBooks Online account or many companies that use QuickBooks Online that you would prefer associated with particular Company Profiles. We will go over how to set it up step-by-step with you. In this article, you will know about Omega to QuickBooks Data Conversion Service.
Make your conversion
Discover if your conversion is possible and what it costs. Get your quote!
About Omega
A minority-owned, woman-owned, HUB Zone all are certified to small business with its headquarters in Washington, DC, Omega MITS, LLC which was founded in 2007. It have been changed over the past ten years from being a traditional provider of IT technology solutions to one that which is now offers the services and it is based on managing of data, analytics and science. It is helpful in assisting your businesses in using the best combination of business management and information technology for the realization to the top management vision. By empowering them to adopt data strategies is helpful in making them nimble, adaptive and sensitive to the changing needs of their businesses and the main focus is on generating great business outcomes for your clients.
The majority of successful organizations are quickly integrating with data-driven decision while making as a key component of decision making. Access to quality data and tools for data analysis can significantly boost productivity and profitability. So, many businesses and government organizations fail to use the data at their disposal to their advantage in order to address all the business issues.
Omega serves both government and commercial clients by assisting them in making the most of their data assets to produce the desired business results. Data driven BI and intelligent workflow solutions are the main competencies. With the following practice towers like Master Data Management, Data Science and Analytics, Machine Learning and IoT in all the Omega which can assist clients with all the parts of the lifespan of their data assets, from early data strategy formulation to the data organization to implementing analytics solutions. Furthermore, Omega offers staff augmentation services for data solutions.
We differ from other service providers in this technology field because of our in-depth knowledge, expertise and ability to create the customized solutions. Current technology is used in the innovative, cost-effective solutions provided to fully meet the needs of the clients.
Detail About QuickBooks Desktop and Online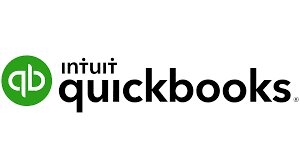 The desktop, internet and cloud-based accounting software QuickBooks was created by Intuit. Its solutions allow users to process payments for both personal and company expenses. Small size and medium size enterprises are the primary targets of QuickBooks. These users like QuickBooks because of its simplicity of use and reporting capabilities.
Along with many other features like pre-authorization of electronic money and employee time tracking choices, QuickBooks will provide supportive features. Intuit also offers QuickBooks Online, a cloud service that allows users to access the program with a secure logon after paying a membership fee. Regular upgrades and updates in QuickBooks mainly made by Intuit.
The widespread consensus is that QuickBooks is simple to use and comprehend, even for business owners and users without a background in finance or accounting. Having ready-to-use templates for charts, business plans, invoices, and spreadsheets is another advantage of using QuickBooks. Additionally, it can assist business owners save time and effort by automating their signatures (which are scanned and uploaded for usage) on business checks. One of QuickBooks' many benefits is its ability to integrate with other programs. Its UI is simple to use, and it can walk users through all of its functions.
Although QuickBooks is among the most popular brands of accounting software, several other brands are thought to offer greater calculation transparency, stronger audit trails, lower upgrade fees, and better deletion histories than QuickBooks.
QuickBooks Desktop
QuickBooks Desktop is accounting software for small businesses designed to facilitate effective management of your suppliers, customers, and bank accounts. In order to avoid paying for software and features that are not necessary for you, QuickBooks Desktop is offered in three different solutions at three different pricing points. As a result, you can choose the option that best meets your business' accounting needs.
QuickBooks Online
A retailer's cash register is replaced by QuickBooks Point of Sale software, which also tracks sales, inventory, and customer data and generates reports for business management and customer service. Inuit announced in early 2023 that they would stop providing technical support for their Point of Sale software as well as support for credit card merchant services. After that time, Inuit will no longer offer software upgrades for security and functionality; however the product will still work for end customers.
Need of Data Conversion Omega to QuickBooks
Integration can be done in seamless and easy manner.
You can easily monitor time, stock and the detail of your products.
It can easily attach PDF copies of your bills, invoices and sales receipts in the one or several document as per your need.
With the help of this you can easily plan the creation and delivery of future or recurring invoices or bills.
A big online community with an intuitive UI is available for an advice.
Cloud-based storage will be safe as it provides complete security.
It is compatible with iOS and Android.
Advantage of Data Conversion of Omega to QuickBooks
All systems that store, manipulate or transport information must convert the data to ensure the consistency. Nevertheless, it helps to enable the businesses to update or re-format your current databases. There are further advantages of the conversion are:
It is helpful in enhanced the quality of data.
Costs are being cut means it is much cost saving.
It makes operations more efficient.
Simplifies extensive and complicated data.
It gives access to the database.
It saves a lot of time by connecting your bank to receive a complete picture of your accounts to save time and cut down on mistakes. By managing your business while on the go, you can save time.
Analysis of structured data can be used to gain business intelligence.
The bottom line of the company could improve as a result.
Data breaches and loss are preventable.
Create expertly edit invoices, send reminders for payments, and seamlessly match payments to invoices.
Track sales tax on revenue and expenses to easily categories expenses for tax purposes and to ensure that you always know where you stand in terms of your obligations.
Take pictures of receipts with your phone. To stay organized and be ready for tax season, match them to bills so that everything is in one location.
Maintain control over your orders and quantities while maintaining real-time inventory management.
With a variety of customizable reports, you can monitor the performance of your company and make smarter decisions.
Transmit invoices, track transactions, and edit reports in many currencies. And allocate different clients' currencies fast.
Watch to see how we always maintain the security and compliance of your information.
It's easy to switch to QuickBooks Online from Xero, Excel, and other programs.
Working of Data Conversion from Omega to QuickBooks
It can be challenging to convert your accounting software. Depending on how long you have been in business and many there may be GB of data, and Omega and QuickBooks. Additionally, we have full-time programmers that are in charge of exporting, cleaning, and importing your historical data. Your team will receive thorough training on the new system after conversion and will work with you to set up your productive procedures.
Analyze the Necessary Products
Spend time getting to know your company and your present system with the help of your dedicated QuickBooks Conversion Expert. We will determine the precise accounting system requirements for your team as well as the specific QuickBooks items you will want. This could involve Field Service Management, Payroll, QuickBooks Enterprise, or Point-of-Sale Systems.
This procedure necessitates creating the appropriate workflows that will enable QuickBooks to seamlessly integrate with your company's operations and ensure that we can fully assimilate all of the data from your present accounting system. You might want to perform double entry in both the new QuickBooks file and your old system during this brief interval. You gather information, including any data that has to be converted to QuickBooks, such as accounts payable and receivable reports, P&L, monthly balance sheets, and other reports.
Go Live and Educate Your Team
To make sure that your business effectively switches over to the new software, you must invest in training your workforce. We'll conduct training to ensure that your team is familiar with using your new system. Because we want all QuickBooks users to be successful, whether or not they are your clients, we have more than 200 training videos available on our website. You are known for its training.
Review the Books in the End
This procedure enables us to decide whether any further information or monthly reports are required for the operation of your firm. We'll perform a careful double-check to ensure we've imported all the information you require because frequently we don't realize which information is crucial until we no longer have access. We will transfer any additional files that need to be relocated from your old system to QuickBooks.
We will let you use the QuickBooks program for about a month before checking in to see how things are progressing. We'll work to solve any issues you may be encountering as soon as possible. We'll also retrieve any features or data that were left behind in your legacy system. For your continued success, we also recommend continuing monthly or quarterly closing services. We want to make sure you are using your accounting software to its full potential.
Steps for Omega to QuickBooks Data Conversion
To convert data from Omega to QuickBooks, you will need to follow several steps. Following are the general steps for the process of data conversion:
Export Omega Data
Start by exporting the relevant data from your Omega software. Omega might offer export options such as CSV, Excel, or other file formats. Determine the specific data you want to transfer to QuickBooks and export it in a compatible format.
Prepare Data for QuickBooks import
Once you have exported the data from Omega, you may need to reformat or rearrange it to match the structure required by QuickBooks. Review the QuickBooks import requirements and make any necessary adjustments to the exported data.
Set up QuickBooks
If you haven't done so already, install and set up QuickBooks on your computer. Create a new company file or open an existing one, depending on your needs.
Access QuickBooks import options
In QuickBooks, find the import options or utilities. The location of these options may vary depending on the version of QuickBooks you are using. Look for features like "Import Data," "Import File," or similar labels.
Select the Appropriate Import Type
Choose the import type that corresponds to the data you want to bring into QuickBooks. For example, if you're importing customer data, look for the customer import option.
Map the Data Fields
QuickBooks will present you with a mapping screen where you need to match the fields from your Omega data to the corresponding fields in QuickBooks. This step ensures that the information is correctly imported. Follow the instructions provided by QuickBooks to complete the mapping process.
Review and Import Data
After mapping the fields, QuickBooks will typically display a preview of the imported data. Take the time to review the information and ensure it appears accurate. If everything looks correct, proceed with the data import.
Handle any Errors or Discrepancies
If there are any errors or discrepancies during the import process, QuickBooks may provide error messages or warnings. Address these issues by correcting the data in the source file or making adjustments in QuickBooks as necessary.
Verify Imported Data
Once the data import is complete, double-check that all the imported data is accurate and properly reflected in QuickBooks. Verify balances, transactions, or any other relevant information.
Reconcile and Finalize
Perform any necessary reconciliation procedures to ensure that the data in QuickBooks matches your actual financial records. This step will help you identify and rectify any discrepancies.
NOTE: It's important to note that the specific steps and options may vary based on the version of QuickBooks you are using and the structure of your Omega data. Be sure to consult the appropriate documentation and resources for both Omega and QuickBooks to ensure a smooth and accurate data conversion process.
Using the methods listed above, you ought to be able to transfer data from omega to QuickBooks easily and without any issues. The integration of both is crucial to solving the problem, which demanded a quick fix. If after taking the aforementioned actions you are still experiencing problems, don't worry; get in touch with us by phone or email, and we will help you.
Our sizable staff of professionals is knowledgeable and willing to assist you in any manner they can. Any business-related problems will be found or resolved with their assistance. Following that, you can continue generating and working more productively.
Accounting Professionals, CPA, Enterprises, Owners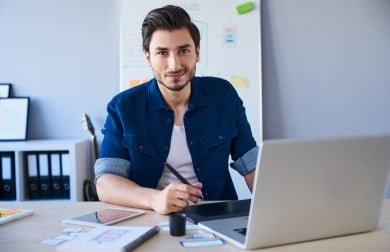 Looking for a professional expert to get the right assistance for your problems? Here, we have a team of professional and experienced team members to fix your technical, functional, data transfer, installation, update, upgrade, or data migrations errors. We are here at Dancing Numbers available to assist you with all your queries. To fix these queries you can get in touch with us via a toll-free number
+1-800-596-0806 or chat with experts.
---
Frequently Asked Questions
What is the Best way to Get Data into QuickBooks?
There is a simple four-step process to switch to QuickBooks.
Pick a strategy and create a QuickBooks account.
Add your info and send a backup of your data along with our conversion form.
Switch over your data. Your data is moved by our partner Odyssey Resources, who also invites you to examine the outcomes.
Review.
What are the Three Main Approaches to moving Client Information to QuickBooks?
Three methods exist for importing customer QuickBooks data into your QBO Company:
Put the Data in Manually.
Utilize IIF files.
Consult a Conversion Specialist.
What is the QuickBooks Migrating Tool's Interface Like?
Go to the File menu in QuickBooks, choose Utilities, and then choose Move QuickBooks to Another Computer.
Once you select I am ready option then you will get one time password as a security.
To select your USB flash drive on then follow the steps and then give the files some time to copy.
What do You Understand by Data Conversion?
The process of converting data from one format, or structure, and translating it into another to enable a certain set of functions is referred to as data conversion. There are numerous different file types or formats that can be utilized for digital storage. A format that is now in use must be transformed into a format that can be reliably read by any given source if it cannot be used with a new program.
The process of converting data is difficult. You can carry out this manually or automatically.
Basically, it's a method for converting data from one form to another so that it may be used in an application that needs data in a different form and is kept in the database management system.
Describe the Omega Data Logger?
These data loggers are employed to track and record humidity and/or temperature. Thermocouple, RTD, thermostat, and infrared temperature sensors are compatible with single- or multi-channel inputs. View All Data Loggers for Humidity and Temperature.