Converting or migrating an accounting system can be a difficult procedure. Depending on how long you've been using QuickBooks for your business, there may be many GB of data. It will be difficult for you to make a new data file and then manually put all of the data into it.
Make Your Conversion
Discover if your conversion is possible and what it costs. Get your quote!
In order to boost your company's productivity, you choose to move your data from Timberline to QuickBooks. With the help of this blog, you can read the complete information related to the conversion of Timberline to QuickBooks.
In business management, Timberline Enterprise Software is employed. Small businesses often use QuickBooks as their go-to accounting software for account management. The timberline data file cannot be used directly in QuickBooks. Therefore, the best way to use is to convert the file to QuickBooks in order to access the data there.
After converting the file for QuickBooks, You can use the timberline data. There are numerous versions of QuickBooks, including enterprise, internet, pro and premier. Therefore, It is advised that you select the file to convert according to your QuickBooks Version. You should create a backup of the file before converting it. Because you can retrieve the data in case of an error, the backup is important. You can begin the conversion process after you have saved the data file backup.
What is Timberline?
Timberline is the software that is employed for business. It provides a smarter, automated way to estimate. With the help of this software, you can develop, market, and supports accounting and management software for construction, property management, estimating, and architect/engineering industries.
What is QuickBooks Online?
QuickBooks is simple easy-to-use software for small businesses. With the help of this, you can manage accounting and tax data, create and send GST-ready invoices, etc. It is cloud-based financial management software.
What do You have to Remember Before Timberline to QuickBooks Data Conversion?
Before the conversion of Timberline to QuickBooks Data Conversion, you have to remember a few points:
Ensure that all important historical company data has been properly moved to the new system.
Reduce the amount of time spent working at two workstations and do away with double entering to shorten the conversion time.
Make sure the system is configured correctly, that all databases and tables are working, and that the bank accounts are correctly connected.
An appropriate manual for building unique custom reports, and managing inventories, bills, and other business operations.
You should look for reliable customer support that can solve your issue at any time.
What are the Steps of Convert/Migrate Timberline to QuickBooks Online?
Converting your accounting system can be a difficult task. Before converting your data from Timberline to QuickBooks Online you should have full knowledge regarding that.
Start by determining the products that you need. QuickBooks Data Conversion Expert will spend time to let you know about your business as well as about your current system. You will learn what your team needs out of an accounting system and which QuickBooks products you will need. This will include QuickBooks Enterprise, Point-of-Sale System, Payroll, or Field Service Management.
Next is to set up the template file. To make QuickBooks match your current business and make sure that the data are completely absorbed from the previous accounting system, the proper process is built. You might want to perform double entry during this time in both the new QuickBooks file and the older system. Along with pulling data, you may also import reports like Accounts Payable and Accounts Receivable, monthly balance sheets, and other important data into QuickBooks.
With the close and review of the books, you can determine that this procedure if you need any additional monthly reports or data to run the business. Make sure you have the information you need by checking all of your files twice. You will be transferring it from the old system to your QuickBooks if any other extra files need to be moved.
If you are still in a doubt then you can run the QuickBooks software for a month or so and then you can look at how things are going on. In case, there are features or data that were left behind in your legacy system that will be retrieved.
With the above article, Your doubts will be cleared regarding Timberline to QuickBooks Data Conversion. In case you still face any issues related to this then you can connect with Dancing Numbers team via LIVE CHAT. The team is always available for the users to help them when they need it.
Accounting Professionals, CPA, Enterprises, Owners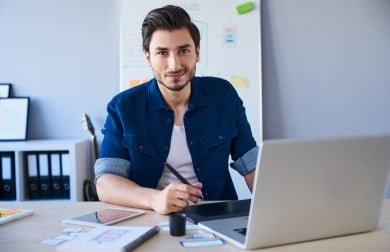 Looking for a professional expert to get the right assistance for your problems? Here, we have a team of professional and experienced team members to fix your technical, functional, data transfer, installation, update, upgrade, or data migrations errors. We are here at Dancing Numbers available to assist you with all your queries. To fix these queries you can get in touch with us via a toll-free number
+1-800-596-0806 or chat with experts.
---