QuickBooks Data Migration may be required under certain conditions and for a number of reasons. But it is a technical process that is hampered by diverse outside factors. The process of moving data between locations, the benefits of doing so, and other issues are also very unclear. To explain what QuickBooks Data migration is and how users may complete it without endangering their accounting data, this tutorial was written.
Make your conversion
Discover if your conversion is possible and what it costs. Get your quote!
QuickBooks is a well-known accounting program that makes digital accounting simple, fast, and efficient. Depending on their demands, business size, etc., users can utilize several QuickBooks versions, such as Pro, Premier, Enterprise, Online, etc. However, there are specific situations that force them to change or switch from one version to another. Before we continue on to QuickBooks Data Migration Services, let's take a moment to discuss the reasons you would wish to relocate your data.
About QuickBooks Data Migration
Moving your files across different accounting systems is known as QuickBooks Data Migration. When business demands and cost-benefit analyses change, it may be necessary to switch from another application to QuickBooks, employ new files to meet growing file sizes, switch QB versions, etc.
While QuickBooks relocation is essential, it is also very difficult. Users run the risk of losing important company files and data if not done properly. So, understanding effective technique is crucial if you want everything to run well. While converting and doing QBO Migration, it is simple to feel uncertain about how to move forward. But first, let's look at how to go about moving your QuickBooks data from online to desktop or from QuickBooks Desktop to QuickBooks Online.
Situations in Which QuickBooks Data Migration Services may be required
Before delving into the QuickBooks Migration process, let's consider when it could be necessary:
Expanding File Size
You may need additional space if your QuickBooks company file is expanding. Otherwise, you risk having problems with usability and functionality. Data migration becomes necessary as a result.
Changing to/from Another Application
It may be required to use the QuickBooks Migration Tool if you want to switch from one program to QuickBooks or vice versa.
The Versions Being Changed
Switching between various versions could also be essential when users require change. Consider switching to the Pro or Premier version if, as an Enterprise user, it appears that you are not making the best use of the software's capabilities. Similar to how some people might find moving to the cloud advantageous, others might choose to access QuickBooks Online. As a result, this objective can motivate them to learn more about QuickBooks migration.
Although there are many other potential causes for data migration, three stand out the most. We may proceed to learn what it is and how to carry out this process now that we are aware of where it might be required.
Choose Whether or Not to Switch to QuickBooks Online
Clarify your requirement for doing so before beginning the straight QuickBooks Desktop Data conversion services. The QB migration process using the QuickBooks migration tool from desktop to online is difficult and drawn out. Furthermore, making a change may radically affect your setup, so you must be certain of it.
Both QuickBooks Desktop and QuickBooks Online are incredibly strong business management tools. Let's examine the features that distinguish QuickBooks Online and QuickBooks Desktop to determine which is best for you.
| | | |
| --- | --- | --- |
| Comparison Basis | QuickBooks Desktop | QuickBooks Online |
| Add-ons | Few add-on choices are available for QuickBooks Desktop. | With numerous cloud-based programs being created on a regular basis, QuickBooks Online offers add-ons. |
| Security for Storage | Your vital information is still kept in local files and discs when using QuickBooks Desktop. Files may become corrupt, damaged, or misused because this storage is fundamentally insecure. | High-grade security servers are used to store the data in QuickBooks Online. The ecosystem is so safeguarded and protected. |
| User | You can only add one user to QuickBooks Desktop. | QuickBooks Online supports multiple users. |
| Hosting | Hosting and file backup expenses continue to exist. | There is no need to backup files because all you need to do is import QuickBooks Desktop to Online, where the data is safely stored on QuickBooks Online servers. |
| Accessibility | In an office or other specific location, QuickBooks Desktop can be used on particular computers and gadgets. | Through cloud storage, QuickBooks Online makes data easily accessible. It is available whenever you need it, from any location. |
Before deciding to migrate QuickBooks Desktop to Online, evaluate your needs against the functionality and a number of other areas of difference. Additionally, you should take your company file's intricacy into account once you've decided to move your QuickBooks Data from Desktop to Online.
About QuickBooks Company File
All of your company's information is kept in your company file. It consists of things like inventory, personnel data, financial information, accounting records, customer lists, etc.
Due to lengthy histories, expansive inventory, and sizable overall file sizes, as a corporation is huge, the complexity of its files also increases. In these situations, QuickBooks Desktop to Online Migration becomes more complicated, but it doesn't imply you can't convert. To put it simply, it only implies that you'll need more setup and assistance for the online migration of your QuickBooks data.
Small and medium-sized firms employing QuickBooks Desktop Pro, Premier, and similar versions may be an excellent candidate for transfer due to the minimal complexity of the files. Let's take a closer look at certain feature contrasts and file problems you might need to take into account when switching from QuickBooks desktop to QuickBooks online.
Utilizing QuickBooks Desktop
Can be done in QuickBooks Online
Can be done in QuickBooks Desktop
Manage my info and access my corporate file
My data backup
All Editions
All Editions
I want to go back to the earlier version of my company file.
Advance
All Editions wit backup
Engaging my accountant
All Editions
All Editions
Remote access to my corporate file
All Editions
All Editions
Granting access to my corporate file via several users
Advance, Essential, plus
All Editions
keeping various business records
Additional Subscription
All Editions
Utilizing multiple QuickBooks windows simultaneously
All Editions
All Editions
Working with the customers
Making, modifying, and managing invoices and client bills
All Editions
All Editions
Producing and monitoring estimates, sending them to clients, turning them into invoices, and utilizing progress invoicing
All Editions, Progress invoicing in plus and Advance.
All Editions
Keeping track of sales, taking payments, and figuring out sales tax
All Editions, with QuickBooks Payment
Tracking of purchases and expenditures in several currencies
Essential, Plus, Advance
All Editions
Track projects with time costs, outstanding payments, and unbilled work.
Plus, Advance
All Editions
Bill using batch invoicing
Unavailable
All Editions
Refraining from selling to clients who have unpaid debts
Unavailable
Not Available
Managing of Employee Data
Keeping track of employee time, including billable hours
Essential, Plus, Advanced
All Editions
Paying employees, electronically reporting payroll taxes, and printing and filing reports
All Editions, with Enhanced Payroll
All Editions, with Payroll Subscription
Use of Online Banking
Logging on to my bank, downloading transactions, and comparing
All Editions
All Editions
Cancellation of prior bank reconciliations
By Accountant in QuickBooks Online Accountant
All Editions
Managing of Inventory
Tracking inventory levels, sales revenue, and COGS using the FIFO approach
Plus, Advance
Unavailable
Inventory tracking using the average costing technique
Unavailable
All Editions
Configuring and controlling inventory reorder points
All Editions
All Editions
Creating and Running of Reports
Tracking earnings and costs and classifying them according to tax brackets
All Editions
All Editions
Running custom cost, balance sheet, and profit & loss reports
All Editions
All Editions
Estimating sales and costs
Plus, Advance
Premier
With Intuit Statement Writer, personalized reports may be created.
Unavailable
Unavailable
By means of Advanced Reporting
Unavailable
Unavailable
*For Online backups, you need Intuit Data Protect subscription
**Needs remote desktop app, terminal server setup, and hosting provider
You might not be a good QuickBooks desktop to QuickBooks online migration candidate if any issue arises.
Migration from QuickBooks Desktop to QuickBooks Online
You don't have to manually enter a lot of information when migrating from QuickBooks Desktop to QuickBooks Online. But some specific pieces of information do not immediately move with the corporate file. Furthermore, due to variations between QuickBooks Online and Desktop, converted data may need to be adjusted in QuickBooks Online. When you migrate QuickBooks Desktop to Online, manually re-adding the data will be essential.
See how data files behave during migrating by paying attention to the following details.
Chart of Accounts
The 'Detail Type' column in the Chart of Accounts is an additional column in QuickBooks Online. A generic detail type may be assigned during conversion to numerous entries that will need editing afterwards. The conversion of bank account numbers and notes is not performed by this technique.
Audit Trail
It is not possible to transfer the audit trail from QB Desktop to QB Online. But QB Online has its own system for keeping track of each transaction's audit trail. It is referred to as an automatically updating audit log.
Credit Card Charges
When data is transferred from QuickBooks Desktop to Online, these become costs.
Estimates
The QB Online version converts the active ones and marks them as closed. However, QBO rejects the inactive ones.
Inventory
Only the FIFO approach is used by QuickBooks Online to track inventory. Furthermore, It is only accessible through QBO Plus.
Journal Entries
All but their billable status is transformed.
Vendors or Supplier
The QuickBooks Online Migration does not convert any data pertaining to contacts, backup contacts, supplier types, credit limits, etc.
Preparation of Migration
When you are ready to migrate to QuickBooks Online, it is time to begin your preparations. When attempting to migrate from QuickBooks Desktop to Online, pay attention to the following factors.
Backup of Your Company File
When considering a QuickBooks Desktop to Online transfer or a QuickBooks Online to Desktop migration, routinely backing up your data is essential. QuickBooks Backup Manually. Since everything is accessible on the cloud servers, manual QuickBooks backup is not required when your data is kept in QB Online. The following is how to carry out the data backup:
Make sure you are not in multi-user mode before beginning to create a backup. In that case, select the Switch to single-user mode option from the File menu.
Then, in QuickBooks Desktop, select File from the menu.
Prior to choosing the Local Backup option, choose Create Backup.
When the window appears, click Local Backup, then click next.
Select Browse under Local Backup Only in that section. Locate and choose the location where you want to save the company file from here.
The choice is yours to keep as many backups as you choose.
To make sure the process of backing up runs smoothly, a test will be done. If failures occur when backing up files during Desktop Migration Services, check the troubleshooting issues section.
To continue, select OK. Select the Save it now option after that, then select next from the menu.
When you complete these steps for QuickBooks online migration and the backup is complete, you will get a confirmation message.
This backup technique is manual. However, there are alternative ways to go about doing this, such as automatic backups.
Updating of QuickBooks Desktop
Make sure your copy of QuickBooks Desktop is up to date before starting the migration. Install the most recent updates by downloading them as follows:
Make sure to activate single-user mode before proceeding with this option. Make this choice by selecting Switch to Single-User Mode from the File menu.
Open QuickBooks Desktop on your system and then select the Help option.
Decide to update QuickBooks Desktop.
Select Update Now from the menu.
In addition, Select Get Updates and then click Next.
Select Exit after selecting File.
Payroll should be run once more after restarting QuickBooks Desktop.
Verifying of the Total Targets
The information regarding total targets needs to be verified next. To open the Product Information window in QuickBooks Desktop, press the keyboard shortcut Ctrl + 1 or F2. Information on the total number of targets can be found in the File Information section. Only when the following target figures are met can you become qualified for a list and balances conversion:
Canada 7 00000
UK 500000
South Africa 500000
Sales Tax Liability Report Saved
To enter adjustment entries following your QuickBooks migration, you must save or print a copy of your sales tax liability report. Following these instructions will help:
Go to the Reports menu in the QuickBooks Desktop.
Prior to selecting Sales tax liabilities, select Suppliers and Payable.
Go to the date drop-down menu and select All.
Select Save as PDF from the print drop-down menu at the top.
Choose the folder to save this report in, give the file a suitable name, and then click Save.
After saving the file, you might want to print it out to have a hard copy as well.
Export of Reports and lists
When you first start using QuickBooks Online, exporting the lists speeds up the process of moving from QuickBooks Desktop to Online. You don't have to set up each item list individually. To export the reports and lists, follow these steps:
In QuickBooks Desktop, Select the Reports menu.
Continue by visiting the Report Centre.
To open a report, locate it here and choose it.
The dates drop-down menu allows you to select the required date range.
Go to the Excel toolbar now. The option to save the report as a PDF is also available when selecting Print or Email.
Choose Create a new worksheet for a new Excel workbook from the drop-down menu for Excel. You may also choose to update an existing workbook with the information in the open report by selecting Update Existing Worksheet.
Hit Export again and then look for the workbook on your computer.
If you want to format the data in a certain way, select the advanced option (optional step).
If a notice states that the report has too many columns, select Advanced. Click OK after selecting the space between the columns checkbox and unchecking it.
Before switching from desktop to online, click OK once the export is prepared to go.
Forming of QuickBooks Online Account
You must register for QuickBooks Online in order to complete the migration process. From the alternatives offered, you can select a suitable plan. To ensure you have everything required for a pleasant QuickBooks experience, you should also check the system's compatibility before you start.
It's important to keep in mind that you can only move the company file within 60 days of registering for QuickBooks Online. Your subscription should therefore guarantee that you are prepared to convert within that time limit.
Next, enter the same information you used to login into your QB Desktop account when prompted to do so. Wait, though, till you've established your QB Online business. When migrating to QuickBooks Online, move on to the next step.
Undertaking if the Migration
Here is comprehensive information on the QuickBooks desktop to online migration process.
Through the QuickBooks Data Migration Tool, you may transfer your data from QB Desktop to Online. When transferring data between versions, this utility is surprisingly helpful. Additionally, users of browsers can access the new tool. Therefore, the QuickBooks desktop migration process is optimized and made simpler.
QuickBooks data switcher is another tool that may be used to migrate QuickBooks to a new computer. As Intuit's migration partner, it makes the data transfer as seamless and easy as possible. It could take anywhere from 24 to 72 hours, depending on how much data needs to be sent.
Take the following actions before to exporting the Desktop file to QB Online.
QuickBooks Desktop Pro or Premier
The company file you intend to import into QB Desktop must be logged in as an admin.
Navigate to the Company menu.
Select the QuickBooks Online export company file option.
Click the "Get Started" button.
After selecting the Select Destination option, log into your QB Online account.
QuickBooks Desktop Enterprise
To import a company file, log in to QB Desktop as the administrator.
Hit the F2 Key on your keyboard as you hit the Product Information window will open Infront of you on your screen.
Press the Ctrl, B, and Q keys simultaneously when the product information page opens to get started. Then, hit OK at the bottom of the screen to continue.
In case you are tracking inventory in your QuickBooks Desktop Enterprise, then do as following:
Click Yes to invite them over, then specify the start date.
If you want to set the items later in QBO, select No.
You'll get an email after the conversion from QuickBooks Online to Desktop finished. Press the email's Complete Your Setup button.
Activate your QB Online account.
To open a company file, tap it. It will launch the dashboard for QuickBooks Online.
Moving of the List
It is now necessary to import the lists you previously exported from QB Desktop to QB Online. Each list in QuickBooks migrating services has a different set of steps.
Setting up of Inventory
After QuickBooks has transitioned to online, do the following steps to enable inventory tracking:
Select Account and Settings from the Settings tab's menu.
In the section for products and services, choose Sales and then Edit.
Turn on the sales forms' Show Product/Service Column setting.
On both settings:
Track quantity, price, and/or rate.
Analyze the amount of stock you currently have.
Once you click Save, you're done.
The FIFO approach is used by QuickBooks Online, Which recalculates both previous and future transactions using this method. Therefore, It is advised to file your taxes on the first day after the last tax filing period to avoid having to make changes later.
Post Migration Process
You must review and finish a few tasks before accessing QuickBooks Online following the migration. It is essential to carry them out before entering any new transactions or modifying any data.
After transferring data from QuickBooks Online to QuickBooks desktop, keep the following checklist in mind to make sure everything went as planned. Additionally, you must import the data that was not automatically generated.
Review of Your Data through Comparison of Reports
Compare the following reports in both QuickBooks Desktop and Online to make sure the data migration process was done correctly.
Report on balance sheet
All-time Customer Balance Summary
For the most recent period, a sales tax summary report
a list of all dates for the supplier balance
Balance sheets for all dates.
Anything else you'd like to look at in a report
Set the accounting method in QB Online and Desktop to accrual to confirm the reports and run them by all dates. Continue with the subsequent post-migration data conversion services.
Confirming the Setting of Company
Data like the company's name, email address, and physical address are not transferred along with the accounting information from QB desktop to online. Therefore, after using QuickBooks data migration services, submit the following company information:
Choose Account and settings from the menu by selecting the gear symbol for settings.
On the company tab, enter the business's name and contact information.
In the space provided, enter your email address to receive monthly invoices from Intuit regarding your QB Online membership.
If you don't want customers to reach you at the business email address, enter the email address in the email field that is visible to customers.
Click the Save button to guarantee a smooth transition from QuickBooks desktop to online.
Connection with Bank and Credit Card Accounts
Your bank and credit card information are not sent when you go from desktop to online QuickBooks due to security concerns. To link your bank account with QBO, abide by the instructions below:
Navigate to the Bookkeeping section and select Transactions, then Bank Transactions.
If you already have an account, click Add account or Connect account from the landing page.
Hit continue after looking up your bank, then type in your bank account and the password you use to access the bank's website in the pop-up window.
To connect the accounts, click them.
Each account has a drop-down box where you may select the type of account. Right now, these accounts are listed on your chart of accounts.
Select the download date range, then click Connect.
Clearing up of Bank Reconciliation
It assumes no bank account transactions have been reconciled because you haven't done so in QB Online yet. To prevent future transactions from being reconciled after QuickBooks online is migrated from desktop, you must inform QB to mark all transactions up to the conversion date as reconciled. The procedure's steps are as follows:
Select the Reconcile option from the settings (gear icon) menu.
The drop-down option allows you to choose the appropriate bank account.
Include the final balance and date, then select to reconcile right away.
A list of transactions will be visible. To pick every transaction in the list, select the top checkmark boxes. Make sure both columns are chosen when there are two columns of data.
Discover and uncheck any transactions that are still unclear. When the discrepancy is zero, the reconciliation has been accomplished, and the QuickBooks Online conversion Tool may have made the conversion painless.
Repeat these instructions for each additional bank account after selecting Finish Now.
Link Payments and Credit in order to Open Invoices
Through the QuickBooks Desktop Migration Tool, the transactions downloaded to QBO do not connect invoices with the associated payments. Therefore, your receivables and payables ageing reports can show negative balances. Simple method to connect payments and credits to open invoices is as follows:
Go to Settings first, then Accounts and Settings at the top of the screen.
Click Save after selecting Automatically apply credits in the Advanced tab.
Reviews Your Accounts Detail Types
QBO maintains a sub-account hierarchy after conversion using the QuickBooks Migrator Tool. In order to be more specific with your accounting organization, it also employs detail type as a specific measure. QBO automatically assigns the detail kinds when the details are evident. In cases when the specifics are unclear, the accounts may be given generic names like other miscellaneous income during conversion using the QuickBooks online to desktop migration tool. Run the account listing report to check these settings and make any necessary changes to the account details types:
Select Reports under Business Overview.
Identify and access an account list report.
Look over the accounts.
Next, Select an account name to change an account detail type.
Select the appropriate detail type from the corresponding drop-down menu.
click Save and Close.
Finishing of the Payroll Setup
While the transactions and payroll accounts are changed to balance your books during the QuickBooks migration tool's conversion from online to desktop, the details of these things are not converted. Finish the payroll setup properly by doing the following:
Select the Employees menu under Payroll by going there.
Make sure to change Yes in the Paid in year field for each employee who received payment. Others will automatically switch to No if they haven't been paid.
Select the complete payroll setup option after that to enter or confirm the year-to-date payroll totals and employee data.
Complete all the setup by following all the on-screen directions.
Whenever you are prepared to pay your employees, choose to conduct your payroll. Verify the QuickBooks desktop to online migration tool's data conversion and other procedures are seamless and error-free.
Conclusion
We hope that this comprehensive guide to QuickBooks data conversion services will be helpful to you as you migrate your data and move files from QuickBooks Desktop to Online. Contact our QuickBooks professionals if you still require help migrating your QuickBooks data to a new machine.
Accounting Professionals, CPA, Enterprises, Owners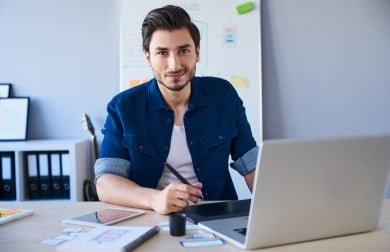 Looking for a professional expert to get the right assistance for your problems? Here, we have a team of professional and experienced team members to fix your technical, functional, data transfer, installation, update, upgrade, or data migrations errors. We are here at Dancing Numbers available to assist you with all your queries. To fix these queries you can get in touch with us via a toll-free number
+1-800-596-0806 or chat with experts.
---
Frequently Asked Questions
What Exactly does QuickBooks Migration Utility do?
Files can be quickly and easily transferred from one version of QuickBooks to another with the use of the migration application, also known as the QB Migration tool. Taking QuickBooks data migration to the desktop or internet as an example.
What information is Vital to have Throughout the Desktop to Internet Migration?
Make careful you import the summary reports during the desktop to online transfer. QBD and QBO cannot be used together since one run on local drives and the other on cloud servers. Check your profit and loss and balance sheet reports after conversion to see how the balances and items compare. Wherever necessary, use professional services and solutions to prevent data loss, such as the QuickBooks data conversion tool desktop to online and desktop to online.
What are the Three Main Approaches to Moving Client information to QuickBooks?
Three methods to transfer customer data to QuickBooks Online:
Put the Data in Manually.
Utilize IIF Files.
Consult a Conversion Specialist.