Converting Master Builder to QuickBooks software is considered an effortful and backbreaking process. It involves careful decisions and factors because it might affect the critical information. The data depends upon how long you have been using the company files for the business. It rapidly increases with time. As a result, your traditional software might sometimes unable to cope up with the expanding data. Hence you need to decide between switching the accounting software. When thinking of changing the system to control the overall account the most popular one is QuickBooks. The below article will cover the information related to Master Builder to QuickBooks Conversion.
Make your conversion
Discover if your conversion is possible and what it costs. Get your quote!
Why Converting Data from Master Builder to QuickBooks?
There might be a couple of reasons behind the decision of switching the data from Master Builder to QuickBooks. For instance, it has been seen that in the Master Builder product the users face some complexities in customizing reports. Some time extra keystrokes are needed and canned reports get created through record number rather than date. It may become challenging and time-consuming. Moreover, some other issues are unable to access monthly comparative reports for the desired balance sheet.
The master-builder needs more time for tracking payments to the vendor and monitoring checks paid or invoices. Also, require a lot of work and effort to make cash basis statements. Hence, when users need better project management, double-entry, Mac compatible with parallels, and better functionality they take a decision to change the accounting system. Switching to a new system requires the crucial step of converting data from Master Builder to QuickBooks.
Important things Need to Consider Before Master Builder to QuickBooks Conversion
Data conversion is regarded as a careful process because it contains importing, and exporting of the important data stored in the Master Builder software. So need to choose the trustable engineers to prevent information loss. Before selecting the data conversion service provider explore once their experience to get started with the import process into QuickBooks. The conversion process is a time-consuming procedure it is not a one-day task so have patience and check the factors that need to be considered. Follow some of the other additional information requires to read before Master Builder to QuickBooks Conversion:
First of all, check the appropriate version of the QuickBooks you have chosen. It is preferable to use the updated version of QuickBooks before proceeding with a data conversion process.
Check out all the necessary rules and limitation of QuickBooks sometimes you need to perform some adjustments in the account details including name, account number, or any other details.
Verify the data you selected to conversion some things that might not be compatible.
Perks of Master Builder to QuickBooks Conversion:
If you have decided to switch from the construction industry or need to expand your business then it is a more beneficial and reasonable solution to choose QuickBooks.
QuickBooks provides convenient and time-saving features to cover the basic accounting needs of any organization you have chosen regarding expense management.
When converting data to QuickBooks from Master Builder it allows opting for simple and user-friendly features in terms of accounting.
It lets you solve the major complexities in the Master builder system like double-entry issues, reporting, etc.
Procedure Steps of Master Builder to QuickBooks Conversion
The data conversion process includes export management, importing of the historical data of the traditional software, cleaning, and some post-conversion steps. Here is the list of steps to convert data from Master Builder to QuickBooks:
Step 1: Verify the Exact Needed Product
In this phase, the QuickBooks conversion experts need to determine the requirements of your business by analyzing the on-going system. It includes selecting the appropriate version of QuickBooks like payroll POS system, QuickBooks Enterprise, etc.
Step 2: Setting up document Template
In this section, the team has to check and analyze the correct workflows suitable for your business and verify what perfectly fits data to the ongoing accounting system. It involves pulling details like Accounts Receivable, balance sheets, Accounts payable, P&L, and other needed data to convert into QuickBooks.
Step 3: Closing and Reviewing Process
In this phase, you need to determine whether there need any other extra information or monthly reports. Checking all the details get imported or not.
Step 4: Follow up
In this, you are allowed to run the accounting software monthly or quarterly. The purpose is no check how the process going, checking the problems or any left behind data in data conversion.
That's all for today! To explore more stay updated with the platform.
Accounting Professionals, CPA, Enterprises, Owners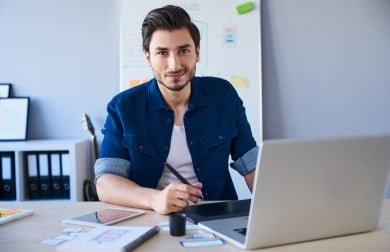 Looking for a professional expert to get the right assistance for your problems? Here, we have a team of professional and experienced team members to fix your technical, functional, data transfer, installation, update, upgrade, or data migrations errors. We are here at Dancing Numbers available to assist you with all your queries. To fix these queries you can get in touch with us via a toll-free number
+1-800-596-0806 or chat with experts.
---
Frequently Asked Questions (Faqs)
How much Time the Conversion Process will take to Convert Data from Master Builder to QuickBooks?
It might take up to 30 minutes. However, the time varies with the amount of data you selected for conversion.
What Types of Transactions are Compatible to Convert Data from Master Builder to QuickBooks?
• Invoices
• Customer payments
• Bills
• Vendor Credits
• Checks
• Estimates
• Journal entries
• Credit card charges and more
What Changes will take Place after Master Builder to QuickBooks Conversion Process?
Once you completed the data conversion you can easily view the data in the newly switched accounting software. It includes ease of using the existing data and in using the newly optimized features of QuickBooks.