Microsoft Dynamics is the accounting software made by Microsoft. If you are using this software from Microsoft and want to use QuickBooks, you will get the help to use the dynamics file data in QuickBooks. It is not feasible to directly run the Dynamics file in QuickBooks, but it is possible after converting the file to be run on the QuickBooks software.
Make your conversion
Discover if your conversion is possible and what it costs. Get your quote!
All Microsoft Dynamics Accounting versions can be migrated to QuickBooks or QuickBooks Online with 100% accuracy. The conversion will guarantee the Profit and Loss, Trial Balance, and Balance sheets in QuickBooks will exactly match your Dynamics Accounting data. All other financial reports, including Aging A/R, Aging A/P, will match as well.
Converting Microsoft Dynamics to QuickBooks is not the most straightforward do-it-yourself project for companies to manage. An implementation from one software to another will never be an overnight task since there are many constituents that need to be taken into consideration, such as Vendor List, Customer List, Inventory List, Average costs, Costs, Chart of Accounts, Accounts Receivable, etc. It is crucial to have a trusted team help you and your business with converting your financial data from an ERP system.
QuickBooks Online helps you locate critical financial data and transfer the data at no cost. On the other side, Microsoft Dynamics offers the same ease of access, same ease of use, and quick familiarity to all its users but adds in a robust system that can manage all of your expected growth, with no false limits on the records numbers.
The database is secured with no direct access, so there are no more changes under the covers. Banks, Auditors, and regulators can all have more prominent confidence in your statements and reports, knowing that the data cannot be altered behind the scenes.
Key Advantages of MS Dynamics Conversion to QuickBooks:
It will increase your productivity and drive more insights for better forecasting. It'll grant full visibility into how your company is running and where it can be improved.
You will be able to create on-demand, scalable integration workflows with virtually any data point, ERP, accounting, database, or your favorite eCommerce applications.
QuickBooks Online is highly compatible with both Mac and Windows desktops and other software, making it simple to launch the program straight from your desktop.
Know What File You can Convert
Customers List
Vendors List
Items List
Employees List
Chart of Accounts
Summary Trial Balance
Open Invoices
Unapplied Credit Memos
Unpaid Bills
Unapplied Bill Credits
Inventory Quantities and Values
Know What File You Cannot Convert
Payroll – No employee tax setup – No payroll items – No YTD information
Un-reconciled Bank Transactions
Closed Invoices or Bills
Applied Credits or Bill Credits
Customer Payments or Bill Payments
Estimates
Sales Orders
Purchase Orders
Limitations
As Per Intuit QuickBooks, there is no way to import "All Transactions" from Microsoft Dynamics into QuickBooks Online. Transactions must have to be inserted manually using different file formats since the QuickBooks Online platform is different from Microsoft dynamics. You have to identify the transaction type and the file format to ensure that QuickBooks Online will be able to handle them.
Things to keep in mind before Importing and Converting data.
If you run your financial data on your QuickBooks Desktop, there are some crucial steps to take and things to keep in mind before you start the conversion:
Before you start converting your company file into QuickBooks Online, ensure that you are using QuickBooks Desktop 2016 or the newest version. If you're running an older version, download the latest QuickBooks Desktop version and update your company data. If you are not sure of the version you're using, then press F2 on your keyboard, and a product information screen shows up revealing your QuickBooks product and version.
Sign in to your QuickBooks Desktop as an administrator, and then select Help Menu. Click on Update QuickBooks Desktop from the drop-down menu, and click on Update Now.
Conversion Process
Start your conversion process by signing up for QuickBooks Online. Once you sign up, then log in to your QuickBooks Online account, create a company profile, and complete any of the welcome fields. Make sure not to enter any other data in this step.

Fix any existing errors and issues with your QuickBooks Desktop inventory before importing to prevent loss of data.
The conversion process is automated, and there is nothing you can do in QuickBooks Online until the process is finished.
During the conversion, data from QuickBooks Desktop will replace existing information in your QuickBooks Online. A warning message pops up on your screen before the process overwrites any of your data.
Run Payroll Data
You might need to run payroll and pay taxes before converting. Make sure to mark any employees who no longer work for your company as inactive and fill out all the crucial data about your current employees. However, gender and other personal data are not necessary for QuickBooks Desktop. However, QuickBooks Online needs all your data about your employees before you can be working with the payroll.
Run Reports
Before getting begun on the conversion process, run a Balance Sheet and a Profit and Loss Report in QuickBooks Desktop. You need to review these documents after the conversion is finished to make sure all data is transferred accurately.
Backup Your Data
You might need to create a backup of your file to restore your current data in case you need to start over with the conversion process, then click on the file, then switch your QuickBooks Desktop to a sole user. Now that your computer is a single-user mode, click on Backup Company and select Create Local Backup.
Now specify where you want to save your data, and follow other prompts on your screen before saving your information.
Export Your Company File
Now that you have updated your QuickBooks Desktop program and prepared and backed up your file, you are ready to start the conversion.
In your QuickBooks Desktop software, select the Company Menu. Then, click on Export Company File to QuickBooks Online, and a window pops up on your screen, asking you to log in to QuickBooks Online. Follow the prompts on your screen to import any inventory data.
Complete the Conversion Process
The conversion then starts automatically. In some instances, you can finish the conversion process in as little as an hour, depending on the size of your file. If your files are very large, then the process can take up to 24 hours. Make sure to select No if a "slow scripting error" shows on your system's screen to avoid halting the whole process.
As you don't have to do anything during the conversion, it is fine to let it run undisturbed while you take care of your other tasks outside of QuickBooks Online. You can expect to receive an email to confirm that QuickBooks Desktop's conversion to QuickBooks Online is complete.
Check Your Data
Once the conversion is completed, make sure to check your pre conversion and post conversion Profit and Loss Reports to double-check that all the information is transferred successfully. Compare the statements looking for any discrepancies. Once everything is checked, you can then go through the guided tour to understand the navigation process and check how to add your accountant and customize your QuickBooks Online reports.
How to Convert Data From MS Dynamics to QuickBooks Online
As with QuickBooks Desktop, make sure to back up your data before you start the conversion process.
How to Import MS Excel Files
You can import vendor, customer, charts of accounts, and inventory data from an Excel spreadsheet. You can do a full backup of your company or client's files before importing and converting files to avoid losing critical information. While importing Excel files from your system, QuickBooks automatically opens an Excel spreadsheet where you can enter your business information.
Let's dive into the steps below to import items:
First of all, go to File Menu.
Then click Import under Utilities.
Next select Excel Files.
Then choose the type of data you're importing.
Enter your information, and save your file, and close it.
Now review results and view your saved files in QuickBooks.
Close the window once you are done.
Note: You can go back to this window if you want to import and convert additional information.
Microsoft Dynamics to QuickBooks Versions Supported.
Dynamics Accounting to QuickBooks Online.
Dynamics Accounting to QuickBooks Premier, Pro, Accountant, or Enterprise.
Migration from Microsoft Dynamics to QuickBooks
All critical data can be converted into a new file, and you will be able to access the data efficiently. The accuracy of the information is paramount because the file can have significant data about the business or company. You can be relaxed about your data because the conversion does not affect the data of the file. The lists comprise the data and information about the customers, clients, products, and employees. These are very significant, and you will get the lists without any change.
You can decide to remove the inactive users' data to reduce the file size and increase the performance. But your essential data and in-use information will remain unchanged.
The transaction data and the transaction history are also vital for the business. Your transaction data will be maintained, and you can use it in QuickBooks. Optimize your data file to increase performance.
The optimization from MS Dynamics to QuickBooks is very important to increase the performance of the file. Optimization is the process in which they remove the unusable data and information of the users who are inactive for a long time. They also delete the damaged and corrupted data files which can create the freezing problem in QuickBooks. You will get the error-free and damage free file after conversion.
You can efficiently run the new File in QuickBooks. The dynamics files can be converted for any version of QuickBooks. You just have to upload the backup copy of the Dynamics file online.
Accounting Professionals, CPA, Enterprises, Owners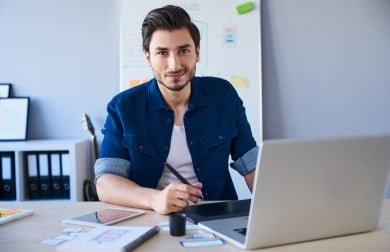 Looking for a professional expert to get the right assistance for your problems? Here, we have a team of professional and experienced team members to fix your technical, functional, data transfer, installation, update, upgrade, or data migrations errors. We are here at Dancing Numbers available to assist you with all your queries. To fix these queries you can get in touch with us via a toll-free number
+1-800-596-0806 or chat with experts.
---
---
Frequently Asked Questions (Faqs)
Can I Generate Invoices in my QuickBooks from inside Microsoft Dynamics?
Yes, You can generate invoices, estimates, sales orders, and quotes.
Which Version of QuickBooks is Supported for Conversion to MS Dynamics?
Multiple versions are supported for conversion. MS Dynamics to QuickBooks Online, QuickBooks Premier, Pro, Accountant, and Enterprise.
Can I Import my Excel Files Data to QuickBooks?
Yes, You can import your excel file data to QuickBooks.