Are you also the one looking for a way to migrate your data from Reckon to QuickBooks Online? It's challenging to switch from Reckon to QuickBooks Online. Still, you don't have time to deal with the complexity of exporting your data, importing it into QuickBooks Online, and then attempting to set everything up perfectly. This blog will show a step-by-step procedure that takes only a few minutes to finish. Additionally, Reckon's open invoices and open bills report will be the same as QuickBooks. Make sure that the QuickBooks data file and the Reckon P&L, Balance Sheet, and trial balances are the same.
Make your conversion
Discover if your conversion is possible and what it costs. Get your quote!
What are Reckon and QuickBooks Online?
About Reckon
Reckon one is a small business-friendly piece of online accounting software. It has tools that make managing finances easier for users, like invoicing, payroll, and cash flow management. You can view financial performance in real-time with an easy-to-use interface and a dashboard that you can customize.
About QuickBooks Online
QuickBooks Online is cloud-based financial management software that is designed to slash the time that you spend managing your business finances. It helps you in managing tasks such as creating estimates and invoices and tracking sales and cash flow.
Key benefits of using QuickBooks Online
Accounts management
Security and backups
Multi-platform transparency
Interface and dashboard
Subscriptions and pricing details
Reckon to QuickBooks Online Conversion Process
Follow the below mention steps to convert Reckon to QuickBooks Online data conversion process:
1. Steps to be Followed
Fill out the online conversion form with the necessary information, such as the name of the firm being converted, contact data, etc.
You can migrate to QuickBooks Online/Desktop from a variety of software; simply choose Reckon as the software package and the number of years you want your data to be converted for. You can do this by offering a backup copy or existing account details.
If you don't already have an account with QuickBooks, You can pay a subscription fee and the company will set one up for you.
Give the login details for the QuickBooks Online/Desktop file you want your data migrated from your current existing software onto as well.
2. Pricing for Conversion
When you go for Reckon to QuickBooks Conversion, You should be cautious of the prices and make sure you are paying the correct amount. QuickBooks does provide hassle-free conversion, but only for a short period of time and for a maximum of 24 months of data.
3. Review Your Conversions
After the conversion is finished, You must examine the converted data to validate and finish the post-conversion reconciliation procedure. To achieve this, make sure the balances in both your old and new accounts are the same.
When you complete the above-mentioned steps, it is assumed that you have successfully reviewed your converted data and accepted the conversion.
In this above article, you will see all the necessary steps and meaning related to Reckon to QuickBooks Online data conversion. If you still face any issue related to this even after reading this blog then you can connect with Dancing Numbers team via LIVE CHAT.
Accounting Professionals, CPA, Enterprises, Owners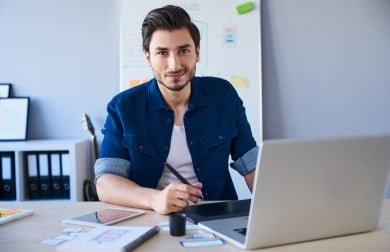 Looking for a professional expert to get the right assistance for your problems? Here, we have a team of professional and experienced team members to fix your technical, functional, data transfer, installation, update, upgrade, or data migrations errors. We are here at Dancing Numbers available to assist you with all your queries. To fix these queries you can get in touch with us via a toll-free number
+1-800-596-0806 or chat with experts.
---
Frequently Asked Questions (Faqs)
What is the Easiest Way to Migrate Data to QuickBooks Online?
● First, you have to open QuickBooks Desktop and then there log in as an admin to the company that you need to import.
● Then you have to go to the Company menu then you have to select Export Company File to QuickBooks Online and then click pm Get started.
● Then choose the location and sign in to your QuickBooks Online account.
What are 3 ways to Migrate Client Data to QuickBooks Online?
● First, you have to manually enter the information
● Then you can use IIF files
● Service of a conversion expert
Is Reckon and QuickBooks are Same?
No, Reckon and QuickBooks are not the same. The company that created QuickBooks has developed an Australian version of its most recent offering, QuickBooks Online, which is a true cloud accounting solution.