The task of converting Acumatica to QuickBooks is a pretty difficult one and also crucial for your business.

The conversion of one accounting software to another is not an overnight task and requires precision and patience. This is due to the reason that the conversion of Acumatica to QuickBooks involves several factors, some of which include:
Make your conversion
Discover if your conversion is possible and what it costs. Get your quote!
Inventory lit
Customer list
Costs
Accounts Receivable
Average Costs
Note: Only a team of trusted assistants should be allowed to convert your financial data.
What is Acumatica to QuickBooks Data Conversion is all About?
In order to meet the overgrowing challenges of the business world and different industry verticals, businesses often transform from Acumatica to QuickBooks for unparalleled flexibility along with comprehensive customization and scalability.
Add to it, businesses also transform from Acumatica to QuickBooks to experience a perfect suite of modules and trouble-free integration for complete end-to-end accounting and financial applications.
Why do You Need to Convert Acumatica to QuickBooks?
Here are a few practical reasons for businesses to transform from Acumatica to QuickBooks:
High mobility
Schedule upgrading
Customization as per industry tools
Low cost of ownership
Thus, it is obvious that converting Acumatica to QuickBooks is imperative for business for the greater good and performance improvement.
How to Convert Acumatica to QuickBooks in Business?
Here are the steps to facilitate the conversion of Acumatica to QuickBooks accounting software:
Step 1: Arrange a meeting to figure out what are the specific products required.

Step 2: Acquire the data reports like Balance Sheets, AR, AP, etc. to initiate file setup.

Step 3: Complete the live training via a webinar with the assistance of a QuickBooks expert.

Step 4: Go through all the financials of the business along with the reports and data and then Go Live.

Step 5: Deliver monthly and all the quarterly services.
Note: You cannot afford to miss out or skip any of the steps since that may lead to discrepancies and the process of conversion will remain incomplete.
Accounting Professionals, CPA, Enterprises, Owners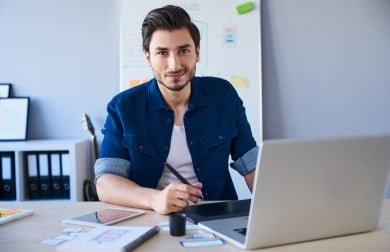 Looking for a professional expert to get the right assistance for your problems? Here, we have a team of professional and experienced team members to fix your technical, functional, data transfer, installation, update, upgrade, or data migrations errors. We are here at Dancing Numbers available to assist you with all your queries. To fix these queries you can get in touch with us via a toll-free number
+1-800-596-0806 or chat with experts.
---
Frequently Asked Questions (Faqs)
What is Acuamaica?
Acumatica is a type of accounting framework for business that has a development platform that enables developers to work on different projects efficiently.
Is it possible for any Company to Facilitate Acumatia to QuickBooks Conversion?
Yes. Any small or mid-sized company can facilitate Acumatia to QuickBooks conversion.