Changing from one particular software to a different one can be quite a daunting task, based on the business, and the tenure of your presence in the particular line of business. There is a certain amount of subtle data you need to change along with when you wish to change your present software to a different one.
Make Your Conversion
Discover if your conversion is possible and what it costs. Get your quote!
There are several reasons because of why QuickBooks users try to convert QuickBooks Online to Sage 50. One of the primary reasons is to meet their particular business requirement. When such a requirement comes up, users look for a stable and flexible cloud solution with Sage 50.
For a proper conversion process, you require proper guidelines to enable you to manage your specific situation. In today's article, we will talk about the efficient processes that allow you to make the conversion process smooth and seamless.
Let's begin by getting a brief understanding of Sage 50.
What is Sage 50?
Sage 50 is a comprehensive accounting solution that benefits small and mid-sized businesses. It provides several core characteristics and processes like financial reporting customer management, A/P, and A/R. Not to mention, Sage 50 cloud-connected characteristics like Microsoft Excel-based Reporting, Automatic Bank Reconciliation, Online Payment, and Invoicing, along with Sage Payroll boost the efficiency of the user.
Furthermore, Sage 50 is created in compliance with the accounting principles that uphold precision and inhibit common issues. Security functions comprise suspicious transaction flagging, Audit Trails, along with user access settings. Adding to its credentials, the data will be backed up to the cloud.
Now that we know about Sage 50, Let us get a brief understanding of the benefits of Sage 50 over QuickBooks Online.
What are the Benefits of Sage 50 over QuickBooks Online?
Here are some points that highlight the key benefits of Sage 50 over QuickBooks Online:
QuickBooks acquires Your Business Data, Financial Records, Reports, etc., and arranges them for you so all this data is easy to Handle, Manage, and Read. Sage, on the other Hand, Arranges, Helps, and streamlines several Accounting tasks.
Sage is a Wonderful Application for Preparing Financial Reports, Completing Business Management, keeping Records, But QuickBooks Enables you to Keep up with the Payroll and Several other Financial Factors of Businesses such as Sales, Expenses, and Purchases.
QuickBooks is Primarily used for Small-sized Business Enterprises that use Bookkeepers. Sage, on the other Hand, is Primarily used for Mid-sized and Small Business Enterprises with a Controller or a CFO Who Require Industry-oriented Customized Features.
QuickBooks is a Perfect Business Solution for those Business Owners Who Require Management Tools to keep their Business Up and Running Smoothly and Hassle-free. Such Businesses can be Small or Mid-sized. Sage, on the other Hand, Provides Something or the other for Every Type of Business. Regardless of the Size of the Business, Sage is Available to the Owners at Different Price Points.
How to Convert QuickBooks Online to Sage 50?
It is possible for users to convert QuickBooks Online to Sage 50 Format. However, Prior to moving to the conversion process, You need to go through the points mentioned below:
The list of QuickBooks that can be Changed Comprises Vendors, Employees, Item Transactions, Accounts, Customers, Jobs, and Current Balances.
You can only Change from one Version to Another Which are a Maximum of 3-year-old
Prior to Clicking the Particular Links on the Given Screen, It is Suggested that you go Through the Details Very Precisely. It Enables you to Ensure the Data from Your Specific Business can be Changed as Swiftly and Smoothly as Possible.
The process of Changing a Company from QuickBooks to Sage 50 Enables you to take a Plethora of Decisions on How You Wish to Change Company to Run in Sage 50.
To acquire the process of changing from QuickBooks Online to Sage 50 swiftly, you need to follow the steps given below:
Step 1: Arrange the Conversion Prior You Begin the Conversion
You must make sure that the QuickBooks Company is created in a particular way so that Sage can understand your data in the right manner prior to converting company data to Sage 50 format. It will enable Sage 50 to convert the company information very smoothly.
Step 1: Authenticate QuickBooks Company Name.
Step 2: In this step, You need to see that Your Particular Company Data Comprises a Proper Company Name. In order to Authenticate that You need to Navigate to the QuickBooks Company Menu and Choose Company Information. It will Show a Screen Named Company Information.
Step 3: Now See if the Company Name that You have typed is within the Field, Legal Name. This is Important Because Sage 50 will Change What is Added in the Legal Name Field as the New Sage 50 Company Name.
Step 4: When it is Completed, Press OK.
Step 5: Authenticate QuickBooks Company Account Types
Authenticate that the QuickBooks Company has a Minimum of one of the Account Types Mentioned Below:
Retainable Payable
Print and Process Bills and Checks
Process all the Shipments
Process and then Sync all the Relevant Electronic Bills
Backup Your QuickBooks Company Data
Print all the Forms as well as Checks
Approve all the Credit Card Transactions
Accounts Payable
Resolve all the Relevant Bank Accounts for the Moment Prior to the Conversion
In such a time, It is possible to Create a Backup of Your Data from the Particular QuickBooks Company. Please refer to the online support of the program or the written guidelines in order to back up the data inside the accounting software QuickBooks.
Step 2: Monitor the Conversion Wizards
Step 1: Navigate to the File Menu. Now Choose the option, Convert a Company.
Step 2: Select the QuickBooks Radio button. Now Press OK.
It is also Possible to Launch the Conversion Wizard by Selecting Open Company QuickBooks company. Instead, on the Start window, Choose Convert from Another Accounting Period. Now Choose the QuickBooks Radio Button and then Press OK.
Step 3: Accessing the Conversion Wizard
The Conversion Wizard Comprises of a set of Windows with Instructions and Options. The first screen named, Welcome to the QuickBooks to Sage 50 Conversion Screen, Signifies What type of things can be Performed in QuickBooks Prior to the Beginning of the Conversion.
You can now click the Next Button to Start When you wish to Begin the Conversion. The Windows Which the Wizard Comprises of include:
What you Wish to Change?
Loading QuickBooks Company
Mention Quote-good through Dates
Select an Accounting Period
Select the Expense and Sales Defaults
Review Lists
Set up Payroll and Employees
Which QuickBooks Company is being Converted
Open Company in Your QuickBooks
Checking Account Numbers
Mention the Proposal Complete by Dates
Select the First Period of the Fiscal Year
Ready to Convert
Conversion in Progress
Change QuickBooks Online to the Recent Sage 50 Version
Note: The last window signifies that the conversion is over. If you require, it is possible to use the conversion log to check what was converted and any issue that has occurred.
Compared to QuickBooks Online, Sage is an improved accounting program that provides users with more choices when it is about job estimations and personalization, compared to QuickBooks Online. We hope that the steps provided above will help you to convert QuickBooks Online to Sage 50 with ease.
Still, If you seek assistance, get in touch with our Dancing Numbers team via LIVE CHAT.
Accounting Professionals, CPA, Enterprises, Owners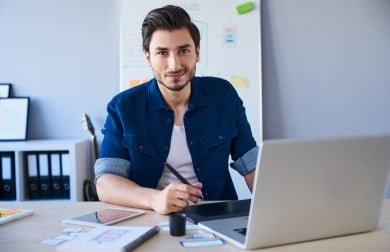 Looking for a professional expert to get the right assistance for your problems? Here, we have a team of professional and experienced team members to fix your technical, functional, data transfer, installation, update, upgrade, or data migrations errors. We are here at Dancing Numbers available to assist you with all your queries. To fix these queries you can get in touch with us via a toll-free number
+1-800-596-0806 or chat with experts.
---
Frequently Asked Questions
Is it Possible to Customize Reports and Forms with Sage 50?
Yes. It is possible to customize reports along with forms to meet particular requirements with a report designer that is built inside Sage.
Is it Possible to Track the Expense of Business Projects via Sage 50?
The standard feature of Sage 50 is job tracking. It offers you an overall time and billing job costing characteristics that enable you to phase.