QuickBooks offers you so many tools with everything in one place to control and see. Conversion is also one of the main things which may be a difficult process. Before converting QuickBooks Online to Desktop you are required to keep many things remembers, some of them are mentioned below. This article helps you to convert QuickBooks Online to Desktop. First of all, there are some checkpoints which we need to check before proceeding.
Save Time, Reduce Errors, and Improve Accuracy
Dancing Numbers helps small businesses, entrepreneurs, and CPAs to do smart transferring of data to and from QuickBooks Desktop. Utilize import, export, and delete services of Dancing Numbers software.
Points need to Check Before Converting QuickBooks Online to QuickBooks Desktop
Internet explorer required should be 10 or above that for converting.
QuickBooks online to Desktop conversion can be don't through the help of Internet Explorer, make sure that your system has 11 version of IE.
QuickBooks Desktop should be of 2004 edition or later that, and Premier, Enterprise or Pro for Windows.
ActiveX required to do the conversion and without ActiveX conversion can't be don
QuickBooks should be compatible and the internet explorer should be of 32 bit, 64 bit might return the error and stop you.
You should have access to one Invited Accountant account, it would be more good if you are a master or company administrator
For the non-US edition, there are some restrictions for the conversion for some products, vendors, services, chart of accounts, and other export list item from excel
Steps to Convert QuickBooks Online to QuickBooks Desktop
Below are the steps mentioned for conversion?
First of all, click option Company >>> Select More and then click on Export Data available under the submenu
Check if ActiveX is installed or not on your computer. If not then you need to install the ActiveX on your computer
Now go to option "Export Interview" after installing ActiveX. "Export Interview" is available under option "Export Overview"
Select from the options "Lists" and "Lists and Transactions" and after that click on next. It depends on that if you want to import partial data or all the data.
Now, from the drop-down menu select the version of the QuickBooks to which you are converting, and click on Next
Click on some of the checkbox which shows that you understand the procedure and limits of the conversion process, click Next
Mention your email id and Name on the upcoming page, you will get the email confirmation on the given email id, select Ok then. [Now, wait until the data is being converted and exporting. During conversion, it is advisable not to make any changes.]
Now the data is ready and you can easily export the same if you received an email confirmation. Check the email which you received and select it, now click Next and select destination folder to download the data, at last, select Convert and it will convert your data
If you want you can also complete the option "Export Interview" if you are unable to complete at the moment. Simply download the file from email >>> close interview and it's done. If you want to resume the then you need to start the interview again
Give a name to the file which is just converted and give permission to Internet Explorer so that it can open the file. Progress of the conversion can be seen through a status window.
Finally, make a decision if you want to keep the QuickBooks online subscription or not. Till one year you can see your data or you can reactivate the account.
We hope that Convert QuickBooks Online to Desktop steps helped you a lot. Feel free to touch with the dancing number team for any query, help, or guidance. The Dancing Numbers team is available 24*7 to provide you with a simple and accurate solution related to importing, exporting, and deleting the data. Executives are well-mannered, polite, quick listeners, and have many years of experience in the same field, which enhances the knowledge to solve the issues. You can also email. Alternatively, you can fill the contact form to get dedicated and certified Dancing Numbers professionals.
Accounting Professionals, CPA, Enterprises, Owners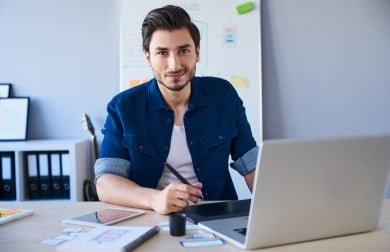 Looking for a professional expert to get the right assistance for your problems? Here, we have a team of professional and experienced team members to fix your technical, functional, data transfer, installation, update, upgrade, or data migrations errors. We are here at Dancing Numbers available to assist you with all your queries. To fix these queries you can get in touch with us via a toll-free number
+1-347-428-6831 or chat with experts.
---