QuickBooks offers you so many tools with everything in one place to control and see. Conversion is also one of the main things which may be a difficult process. Before converting QuickBooks Online to Desktop you are required to keep many things remembers, some of them are mentioned below. This article helps you to convert QuickBooks Online to QuickBooks Desktop. First of all, there are some checkpoints which we need to check before proceeding.
Make Your Conversion
Discover if your conversion is possible and what it costs. Get your quote!
Points need to Check Before Converting QuickBooks Online to QuickBooks Desktop
Internet explorer required should be 10 or above that for converting.
QuickBooks online to Desktop conversion can be don't through the help of Internet Explorer, make sure that your system has 11 version of IE.
QuickBooks Desktop should be of 2004 edition or later that, and Premier, Enterprise or Pro for Windows.
ActiveX required to do the conversion and without ActiveX conversion can't be don
QuickBooks should be compatible and the internet explorer should be of 32 bit, 64 bit might return the error and stop you.
You should have access to one Invited Accountant account, it would be more good if you are a master or company administrator
For the non-US edition, there are some restrictions for the conversion for some products, vendors, services, chart of accounts, and other export list item from excel.
Steps to Data Export and Convert QuickBooks Online to QuickBooks Desktop
Below are the steps mentioned for switch from QuickBooks Online to QuickBooks Desktop.
First of all, click option Company >>> Select More and then click on Export Data available under the submenu
Check if ActiveX is installed or not on your computer. If not then you need to install the ActiveX on your computer
Now go to option "Export Interview" after installing ActiveX. "Export Interview" is available under option "Export Overview"
Select from the options "Lists" and "Lists and Transactions" and after that click on next. It depends on that if you want to import partial data or all the data.
Now, from the drop-down menu select the version of the QuickBooks to which you are converting, and click on Next.
Click on some of the checkbox which shows that you understand the procedure and limits of the conversion process, click Next.
Mention your email id and Name on the upcoming page, you will get the email confirmation on the given email id, select Ok then. [Now, wait until the data is being converted and exporting. During conversion, it is advisable not to make any changes.]
Now the data is ready and you can easily export the same if you received an email confirmation. Check the email which you received and select it, now click Next and select destination folder to download the data, at last, select Convert and it will convert your data.
If you want you can also complete the option "Export Interview" if you are unable to complete at the moment. Simply download the file from email >>> close interview and it's done. If you want to resume the then you need to start the interview again.
Give a name to the file which is just converted and give permission to Internet Explorer so that it can open the file. Progress of the conversion can be seen through a status window.
Finally, make a decision if you want to keep the QuickBooks online subscription or not. Till one year you can see your data or you can reactivate the account.
How to Convert/Migrate QuickBooks Online Data to QuickBooks Desktop
With the help of this article know how to move your data from QuickBooks Online to QuickBooks Desktop for Windows. After you export your data to QuickBooks Desktop things will look different. So what are you waiting for go through this article and learn how you can move your QuickBooks Online data to QuickBooks Desktop.
Step 1: Download QuickBooks Desktop
Download and Install QuickBooks Desktop on your PC if you haven't already. You can download the QuickBooks Desktop File Restoration Tool for this process if you don't have a license for QuickBooks Desktop.
Start up QuickBooks Desktop.
Select Close Company under File. Keeps QuickBooks Desktop running while you finish the remaining tasks?
Step 2: Sign in to QuickBooks Online and Download the Migration Tool
Using a supported web browser, Log in to the QuickBooks Online account you wish to convert. Use your Intuit Account login information.
Choose the URL and substitute exportqbodatatoqbdt for everything that follows /app/. https://app.qbo.intuit.com/app/exportqbodatatoqbdt is the correct URL.
Then choose Enter on your keyboard next. Links to other support tasks won't function while this is happening.
An Export Overview Window will appear. Go through the Export Overview. If you like, You can print it out. Click on Get Started.
To download the QuickBooks Desktop migration tool, Choose the Download tool.

Launch the tool to install it after downloading it, And then choose next.

Select next after agreeing to the licensing agreement's conditions.
Choose Complete from the setup options, And then click next.
Lastly, You have to select Install, And after completing click on Finish.
Step 3: Prepare Your File for Export and Select Your Data in QuickBooks Online for Export
Go back to QuickBooks Online once more. You must continue with Step 1: Get ready to export the window. Choose Continue.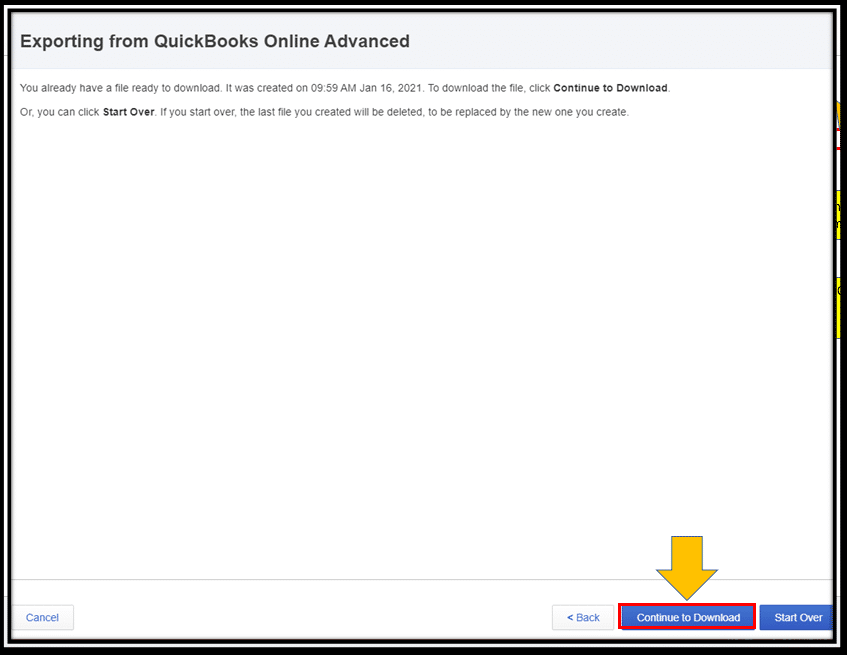 Select the data that you wish to export. You can choose to export both lists and balances or complete data with transactions. Choose Continue.
To learn about limitations that can impact your migration you have to select Learn about the limitations of converting data for QuickBooks Desktop and then click on Continue.
Select Continue after entering the name and email address to which the migration confirmation email should be sent.
Back at your QuickBooks Online file, Select Close on the email confirmation box. Wait for the email as email will take some time. Depending on how much data you migrate.
You must return to QuickBooks Online's export screen. To return to the export page and choose to Get Started, Repeat the previous Step 2 instructions.
Select Continue on the Prepare to export page.
Choose the same option that you chose earlier and click Continue on the Select your data page.
You will see that there is a message stating that you already have a file to download on the Exporting from QuickBooks Online page. Select Download to Continue.
Select the QBXML file to download. If QuickBooks asks you to save the file, Select Continue and then select the location that is easy to find, Such as your desktop.
Make sure that you are on the No Company Open screen in the QuickBooks Desktop. In case you are having a company open it, Then you have to the File open and then click on Close Company. To compare your data before and after the export view your reports.
Step 4: Run the QuickBooks Desktop Migration Tool
Ensure QuickBooks Desktop is running and that the No Company Open screen is displayed.
Launch the QuickBooks Desktop migration application you downloaded in step 2 by clicking on it.
Select Import and provide the path to the downloaded QBXML file (or browse there).
Select a name for your new QuickBooks Desktop file as well as a location.
A QuickBooks – Application Certificate should be located. If QuickBooks Desktop is running in the background, it can be hidden by other screens. Choose the read/to modify privileges and if you wish to permit access to personal data. On the confirmation screen, Click Continue and Done.
Once your data has been successfully imported, Click Done.
Important: This process can take some time to complete. Even if it appears to be frozen, the export wasn't a failure. The progress bar will start to move once more after a short while.
In Case the Status Bar Doesn't Appear to Move
For an Application Certificate again check QuickBooks Desktop.
To open it select the QuickBooks Desktop icon in your Windows Taskbar. On your screen, The Application Certificate will appear.
Select the Yes, Option each time in the Application Certificate.
Click on Continue and on the confirmation screen click on Done.
Step 5: Verify Your info Exported Correctly
To make sure your books match use the Profit and Loss report after you export your company. You can run one in QuickBooks Online and you can compare it to the same report in QuickBooks Desktop.
Step 6: Cancel QuickBooks Online (Optional)
Find out how to cancel your plan, if you no longer need QuickBooks Online.
How to Convert File from QuickBooks Online to QuickBooks Desktop?
It is always advisable that you need to log in with QuickBooks admin credentials to convert the file.
Step 1: How to Set up Security Settings in Internet Explorer
To convert everything properly, first of all, you need to configure the security software in internet explorer. Let's see how:
Open the internet explorer, right-click the Internet Explorer icon >>> click on run as administrator.
After doing the above step, select the tool icon >>>> select internet options
Locate and select security ad trusted sited option in internet explorer
Go to Sites option then
Now, add the trusted websites to add this website to the zone field option
You need to ensure to un-check the require server verification for all the websites in the zone
Close trusted site window
While closing make sure to uncheck the enable protection mode option
Select apply tab >>> click on OK tab
Now, at last, leave the internet explorer option as it is
Step 2: Steps to Set up the QuickBooks Desktop for the Export
First of all, click the QuickBooks Desktop icon >>> Select the option run as administrator
If QuickBooks Desktop is not available, you can get the trial version the time being
Now, go to the file and select option close company
While completing the remaining steps let the QuickBooks Desktop open
Step 3:Export the QuickBooks Online Data
Open the QuickBooks Desktop version in which you want to convert the file.
Go and login to your QuickBooks online account.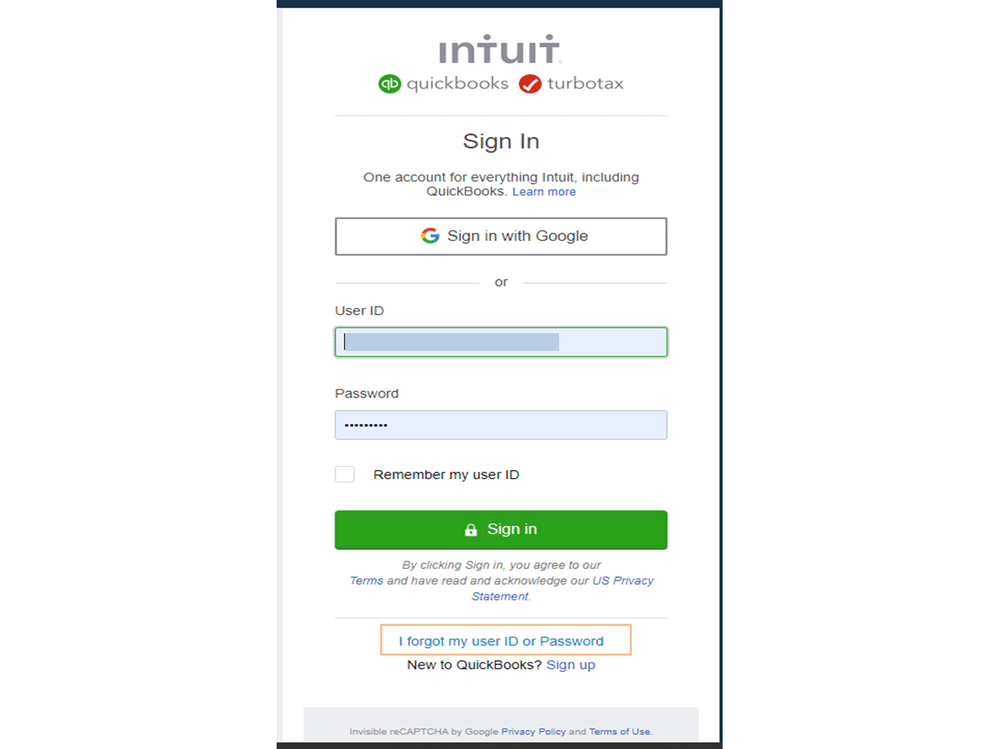 Now, go to option Gear icon and then select Export Data option


At this step, mention the reason to export the data and, click on continue
Select Learn more option available inside Moving to QuickBooks Desktop
Go to download company data and again select Learn more option
Go to Export overview screen and click get started to review your data
Now select the install Activex control and follow the below steps to install the same
Select finish option when the installation of ActiveX done
Now select the data which needs to be export and then click on the continue tab
Review the information and click on continue
Mention the contact info and click on continue.
You will get a confirmation email when the data is ready to export. It may take some time depending on the transactions.
Step 4: Finish the Exporting of Data
To start QuickBooks online, you need to repeat some few steps to again land on the export page
First of all, go to settings tab >>> export data in QuickBooks online
Now, repeat steps 2-5 in Step 3. Additionally, ready to export the QuickBooks Online data
Finally, click on the continue option which downloads the exporting from QuickBooks online page
At this step, you need to Switch to QuickBooks Desktop
In QuickBooks Desktop make sure to be on no company open screen. If you have a company open, go to the file and select close company option
Now select download back in QuickBooks Online option
In save your company file window, you are required to choose a location to save file
After then, select the place apart from Windows Desktop
Click on convert now tab when the downloading finishes
Now in the window create a new QuickBooks file, give the file name and select the location to save the same. Also, you need to pick the location on the local computer instead of the external drive or on the network
Once the export is done click on finished
This process may take some time to finish, if the process seems that it is not proceeding or it is frozen, it doesn't mean export is not working or failed. Give some time to the program bar and it will proceed.
What to do if the Progress Bar doesn't move
If the progress bar is not moving you need to check for an application certificate with QuickBooks Desktop as mentioned below :
Select the QuickBooks desktop icon
Open it in a windows taskbar
If the application prompt you each time, then you need to select yes
After that click on continue
Click done on the confirmation window
Step 5: Verify if the Information Exported Correctly
After exporting the data you need to make sure to match the books using profit and loss report. Run one in QuickBooks Online and compare the same report with QuickBooks Desktop. Make sure to run reports on an accrual basis for matching.
If the reports do not match follow the below steps.
Sometimes reports mismatch because of some limitations on export or due to some other reasons.
Go to QuickBooks Desktop >>> go to file menu >>> select the option close company
Go to Step 4 and try again to convert the file again. Many times, converting second time fix the issues
After finishing, you need to check the profit and loss report once again.
We hope that Convert QuickBooks Online to Desktop steps helped you a lot. Feel free to touch with the dancing number team for any query, help, or guidance. The Dancing Numbers team is available 24*7 to provide you with a simple and accurate solution related to importing, exporting, and deleting the data. Executives are well-mannered, polite, quick listeners, and have many years of experience in the same field, which enhances the knowledge to solve the issues. You can also email. Alternatively, you can connect via LIVE CHAT to get dedicated and certified Dancing Numbers professionals.
Accounting Professionals, CPA, Enterprises, Owners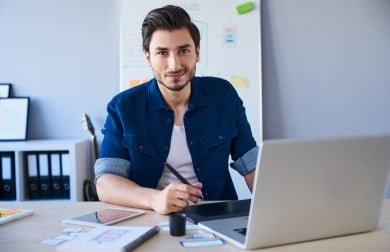 Looking for a professional expert to get the right assistance for your problems? Here, we have a team of professional and experienced team members to fix your technical, functional, data transfer, installation, update, upgrade, or data migrations errors. We are here at Dancing Numbers available to assist you with all your queries. To fix these queries you can get in touch with us via a toll-free number
+1-800-596-0806 or chat with experts.
---